You have been looking for on Google for the best solution to hide hair loss and stop the bad hair days. 3 piece hair topper may be a great lifesaver for you as it easily covers your head without damaging your natural locks. So today Lewigs share with you how a 3 piece human hair topper can benefit you. Let's check it out in the following post!
What does a 3 piece hair topper mean? 
3 piece hair toppers in the hair market are available in human and synthetic hair. The hairpiece now is easy to wear and look like our bio hair. It is so much natural that even your own family does not know you're wearing the hair. People tend to wear human hair toppers because of their outstanding advantages. It is more realistic and durable, as well. For example, at Lewigs, we only sell human hair systems at friendly prices. Compared to human hairpieces, synthetic hair toppers are not heat-friendly, they may be melted if you use heat styling tools. Honestly, we love human hair topper 3 piece for volume. It blends seamlessly well with our locks and looks smooth, soft, and comfortable on your scalp.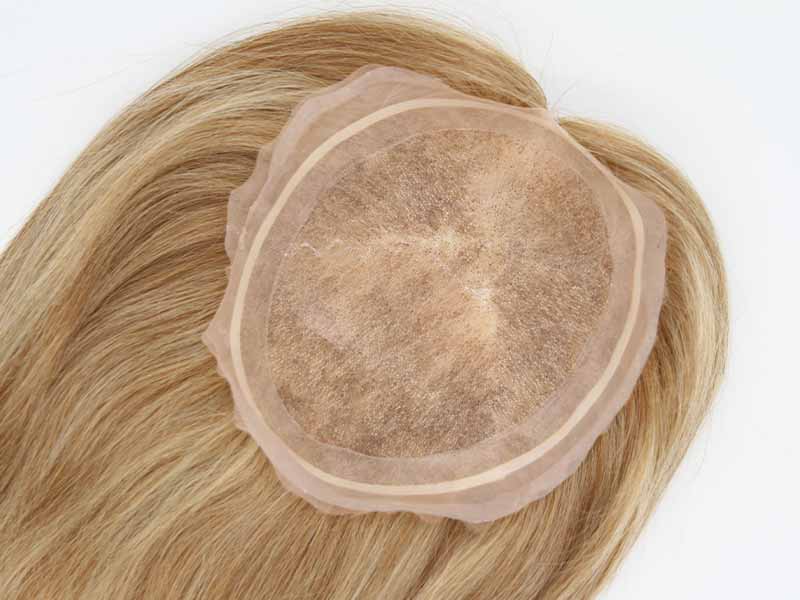 Things you like a 3 piece seamless hair topper
– Easy-to-wear: The hairpiece comes with some small clips, allow you to use it effortlessly. Moreover, feel free to apply and remove the hair as you want. Try to do gently to protect your own tresses and the topper.
– Durability: As long as you wear and maintain the hairpiece properly, it can recover. It's a long-term investment, so you can use it several times.
– Blend your natural locks perfectly: A 3 piece clip in hair topper goes better with your bio hair. Because it is made of raw human strands, the hair looks as realistic as possible. It is not too shiny like synthetic fibers. Plus, the hair cuticles are kept running in the same direction, minimizing hair tangles and shedding.
– Safety: Once being applied onto the scalp, human hairpieces cause no irritation. It has no animal hairs, artificial fibers; hence, it is entirely safe. Also, the hairpiece is lightweight and does not affect your natural locks.
– Suit all hairs: A 3 piece hair topper can be attached to any hair types, textures, and hairstyled you desire. The hair is available in different textures like straight, wavy, and curly hair so that customers can easily choose from. Besides, style the hair in any style you desire, ponytail, updos, or braids. 
Other posts about hair toppers:
Things you may not like a 3 piece hair topper
Human 3 piece hair topper requires more maintenance; hence, you have to protect it properly and carefully. It responses to weather, you should cover your hairpiece ore wear a hat to prevent it from sunlight, dirt, wind, and so on. Remember to use the right hair care set to maintain it well. Gently wash and brush the hair to make it blend your existing hair. Take your hair topper carefully if you want to reuse it many times.
Additionally, you need to wear hair that matches your natural hair hue and texture. If the hairpiece does not match your locks, it looks unnatural and even funny.
How to wear a 3 piece hair topper
Before applying the hairpiece, you brush your natural locks first. Make sure that you remove all knots and flat your hair so you can wear a topper easily.
Put the 3 piece hair topper on your head. Unclip the small clips inside the hair topper and adjust it so that it fits your head. Place the hair lineup your natural hairline. Make sure that the hair covers your thinning hair areas.
Once you've adjusted the hair, you clip the hair to secure the hair in the right place. Gently brush to blend the hair topper into your bio hair.
Where to buy 3 piece hair topper
You are for the first time buying a hairpiece, you always find it on big websites. Type " 3 piece hair topper eBay" or search the hair item on Amazone, there are tons of results appearing. But some of us are unsure about the hair quality when buying hair online. Many hair sellers provide low-quality hair products at high prices.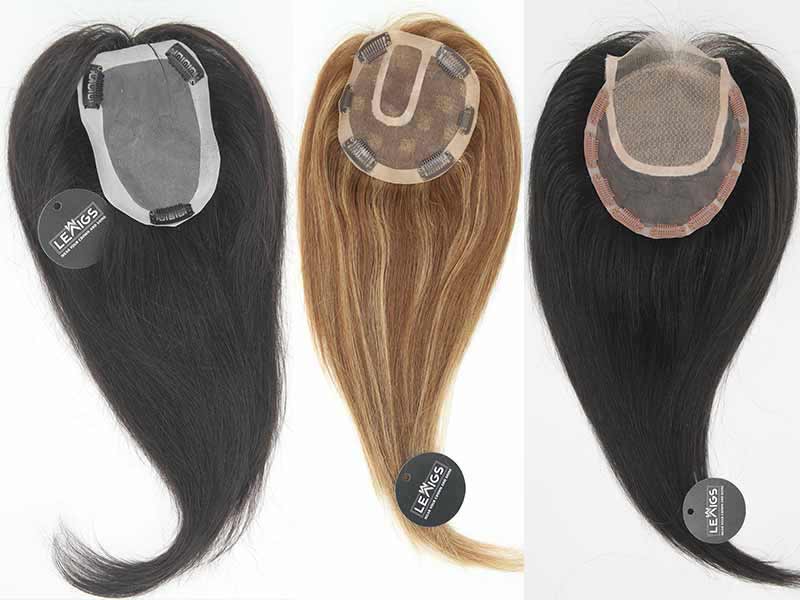 If you have no address to buy the hair, consult experienced wearers to find a reliable hair supplier. Why don't you buying hair at Lewigs? You can find anything you want at Lewigs wholesale human hair vendor. We make human hairpieces from raw Vietnamese and Cambodian hair that are durable, smooth, and natural-looking. Once you have bought our hair, it will never disappoint you. Depending on your preference, you can choose any hair that suits you best. Clip-in human hair topper or without clips, it's all up to you. When you placed an order, our staff will send your requirements to our factory and workers start knotting and making your hair. We create the hair accordingly to your requirements. Moreover, we give customers the best service, including flexible return and refund policies. If you have any questions about the hair, our staff will help you deal with them and find the solution. 
Jump to:
To sum up
Above is the basic information about 3 piece hair topper. There are some people would like to make 3 piece hair topper by themselves, but we still advise you to have pre-made hairpieces. Because these hairs are created carefully by skilled craftsmen and high-quality hair types. They have skills and use appropriate tools for the best results. 
Don't forget to browse Lewigs for the best 3 piece hair topper to buy. We have an array of human hairpieces to help you feel confident when wearing it. Also, our hair helps you gain your desired hair volume easily without waiting for a long time. We commit that our hairs are good quality and friendly prices.
Kindly contact directly via WhatsApp or text us via email if you are interested in our hair toppers or any hairpieces, like toupees, wigs, etc. Let us know the hair you want and we will customize it. It's our pleasure to serve you!