One of the crucial things to do with your wigs is maintaining their cleanliness. Are you a newbie to the hairpiece world? Then, how to take care of it may confuse you. For example, wig shampoo vs regular shampoo? What products are for human hair? How about synthetic hair?
For the best, use the specialized item to wash and moisturize them.
Keep the purpose of the product in mind. The formula of regular shampoo allows for cleansing hair that grows from the scalp with the oil accumulation producible from your skin. Also, it works to wash away remainders from styling items. That is why it can be harsh for your hair system.
Differently, the wig does not pick up dirt and dust from your skin, but your surrounding environment. Are you not advisable to throw an item of delicate clothing into the washing machine using old detergents? Likewise, using a regular recipe for cleaning your wig is not a recommendation. If you insist on taking it, there will be wear and tear.
Thus, look for an appropriate product to keep the fantastic look of your hair unit. Do you need help with choosing the right one? If yes, you have been in the right place.
Lewigs have researched for hours to find and compile the top picks available in the market these days. With these options, you will be able to select the most suitable one with more ease.
Best human hair wig shampoo and conditioner
Awesome – the best shampoo for human hair wig
Its shampoo delivers dryness prevention. It also uses fragrance for a fresher feeling. There contains coconut oil which will maintain and promote the shine and health of the locks. Further, the product helps decrease any damage on your human hair wigs.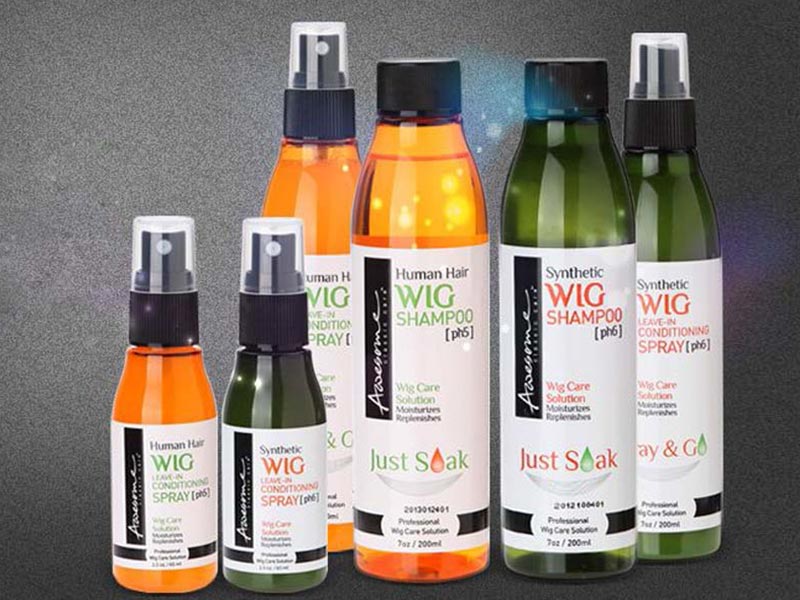 You also can consider using its conditioning spray for the hairpiece's longer lifespan. It is suitable for detangling hair and avoiding dryness. Also, when applying the product, your wig feels fresher and silkier.
The American top-notch beauty manufacturer made it, so you do not have to worry about the origin and quality. They make use of the best sources and ingredients to make sure your wig becomes healthier. No paraben. No sulfate. No sodium chloride. What is more to love?
Brandywine wig shampoo and revitalizing conditioner
This impressive non-static product will keep your hair clean. It washes, conditions, and gets rid of hair spray from your wigs. Your hair unit will last longer. You can also use it on your real hair. Its price is also affordable. Some crucial ingredients with this item are Leaf Juice, Aloe Barbadensis, and Vitamin E.
Not all, the best wig shampoo and conditioner has a fantastic formula with a helpful combination of ingredients. It will revitalize your hair, thus increasing its shine, softness, and easiness to manage.
Glam Rocker Hydrating Cleanser Moisturizing Shampoo with Salon Formula and Glam Rocker Recovery Cream (by Remy Soft)
Is your hair extra long? Or do you have extra stubborn locks? This wig shampoo for human hair wig comes with AMPED UP power that helps deal with these concerns. It is free from the sulfate. The formula is also safe for your hair color, wigs, and bio hair.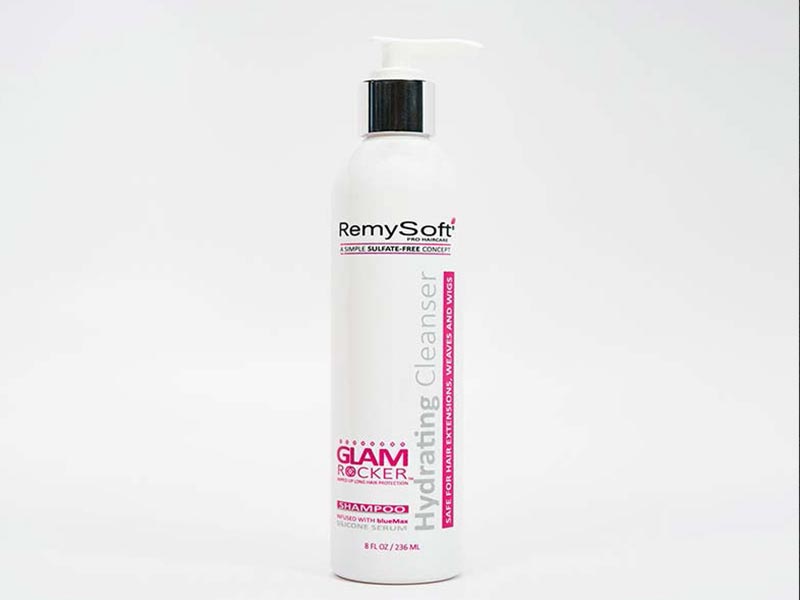 There is also soluble collagen. It is powerful enough to moisturize the treses. The Apple Stem Cells offer excellent anti-aging benefits. It will contribute to your hair's higher volume and ensure your fabulous look wherever you go. Some great ingredients are Orange, Lemon, Green Tea, Apple, Sugarcane, Rosemary, White Tea, as well as Pomegranate. The Blue Max Sealer that locks moisture as well as protecting your hair is another plus.
You might be interested in:
Besides, do you have dry and tangled long hair? If so, the Recovery Cream from this brand should be yours. This human hair conditioner does not contain sulfate. It is also color-safe. The product is a precious mix of leaf and natural fruit extracts. So, your curly wig will become softer, smoother, and controllable. You would use it as the second step in the wig care following the shampoo. 
Keratin Enriched Luxury Wig Shampoo by Mara Ray
Impressively, it is free from paraben and sulfate. The item is also abundant in Keratin Protein that will strengthen your hair and prevent breakage.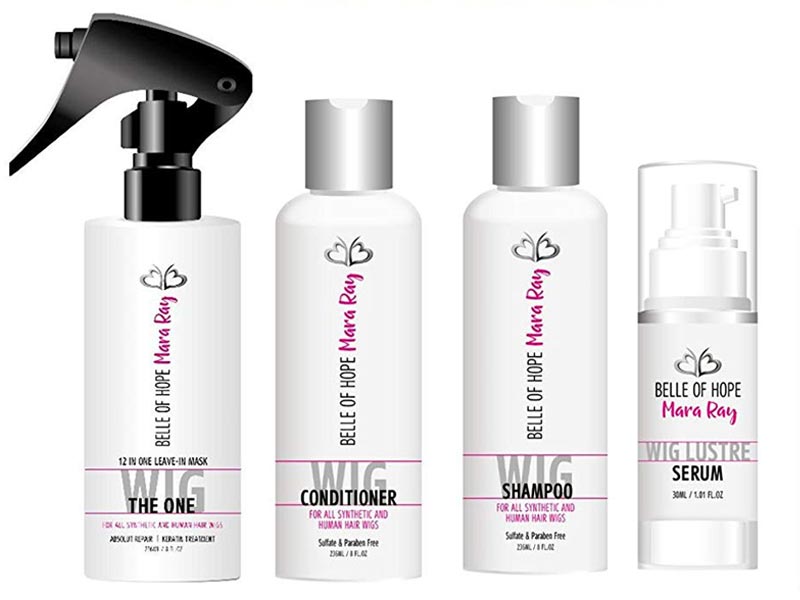 If you are in the market for the best washing product for human hair, think about this one as the possible option. Its formulation provides the optimal moisture that will increase the longevity of your full lace wig. According to customer reports, this item does not dry out the hair system.
View our excellent human hair wigs:
Best synthetic wig shampoo and conditioner
DeMert wig shampoo
It is one of the best items for your hairpieces, considering the price and reviews. What makes them outstanding is its excellent blend of natural ingredients with the powerful capability of cleansing your hair unit thoroughly. Meanwhile, it is gentle and color-safe.
This shampoo will wash your wig appropriately. It eliminates product buildup, sebum, and dirt as well. It also works to deodorize your hair. Plus, this DeMert wig shampoo helps condition the locks for a softer finish.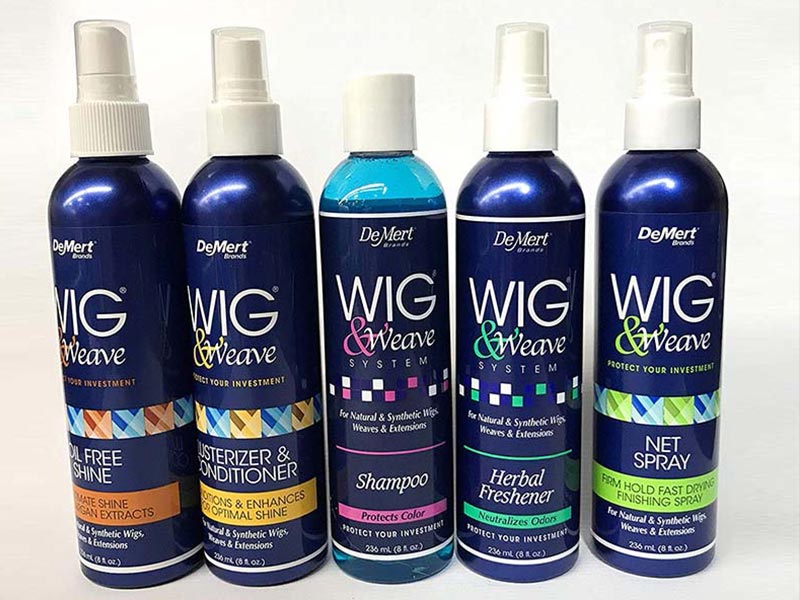 Homemade wig shampoo and conditioner
Do you want to make a homemade synthetic wig shampoo yourself? Then, pour ten cups of water into a pot. Boil it in about five minutes for the deposition of unbeneficial chlorine. Move it to a bowl. After that, store it in the fridge. You should avoid washing your synthetic wigs with hot or warm water. It can ruin their fibers.
Next, plug the sink. Place five cups there. Save the other five to rinse the hair later. Pour a lid of laundry detergent in the distilled water. Ensure they mix well. Add one teaspoon of olive oil in this DIY wig shampoo for sheen and softness addition. Also, you can put one lemon teaspoon for the hair to smell fresh.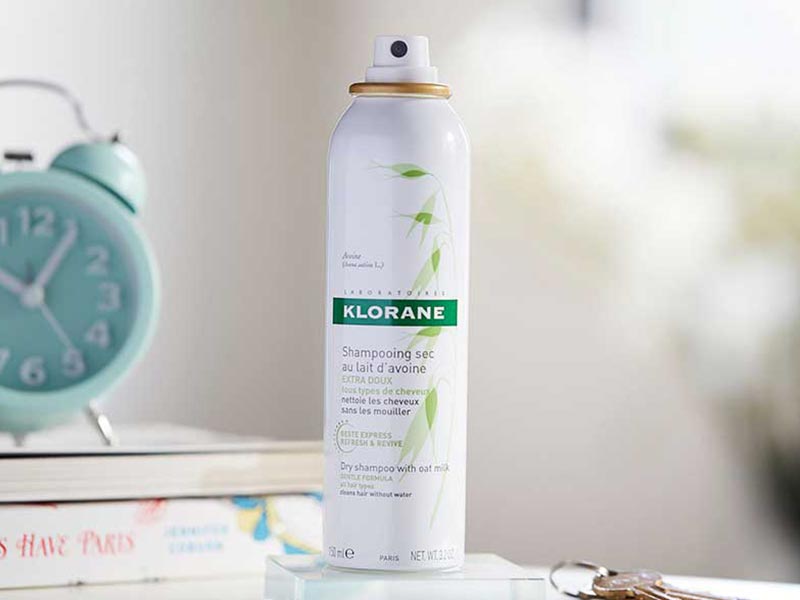 Klorane Dry Wig Shampoo
You can use this dry shampoo on synthetic wig for quick and effective cleaning results without having to use water. How handy it is, particularly in your lazy winter days! It helps remove the possible wiggy shine of the fibers. Further, it will not leave any white film on your hair system after use.
Final thoughts
Now that you have been covered with the list of best wig shampoo and conditioner, you can easily pick one for your own. Remember to consider your wig condition as well as product specification carefully before buying. 
Are you confident in taking good care of your human hair wig? If you still have no idea about what to do next, leave a comment here or check our blog to get more hair care tips.
You can also take a look at our collection of human hair wigs for women to find your new wig there. Or contact us directly to get special support.
We are always glad to hear from you.