Speaking of almonds, you probably imagine the incredible fatness of the fat? However, almonds have been prized since ancient times as one of humanity's most beloved nuts. Today, almond nutrition benefits are hailed all over the world, and they are used in a variety of ways. For example, it is eaten as a healthy snack; and the primary ingredient in almond butter, almond milk, almond oil, or almond flour. They are even found in many body lotions and perfumes. That's why almonds are known as the Queen of nuts. How about the benefits of almond oil for hair? Read on to know more.
What is almond oil?
Almond oil is one of the best oils in skin and hair care. This product contains high levels of vitamin E and essential nutrients for health and is considered as a necessary ingredient in most beauty products. Even it can be used as a source of renewable biofuels, or your pet can benefit from the almond oil.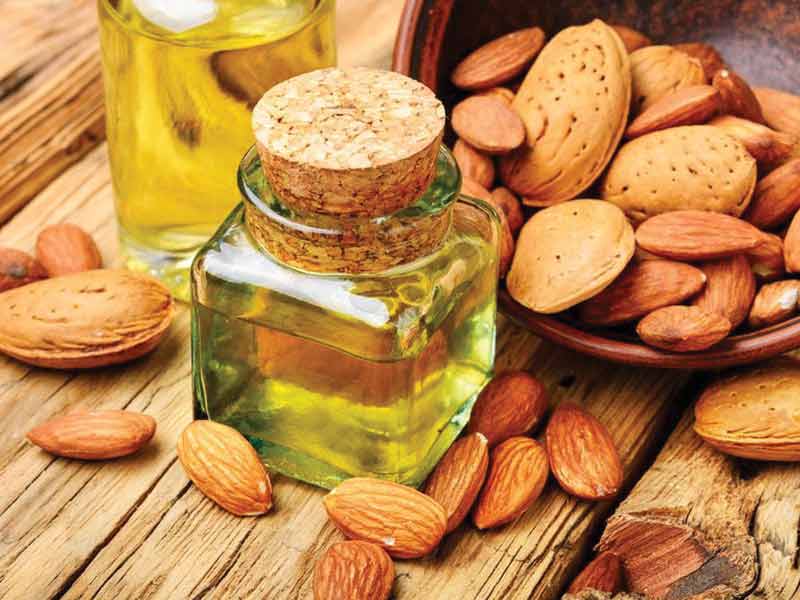 Furthermore, many types of research prove that the unsaturated fat in almonds (healthy fats), fiber and other minerals make cholesterol-lowering, anti-inflammatory, antioxidant, and reducing-risk effects and diabetes. Moreover, almonds are also used in weight loss and glucose control.
You also should know that 100 grams of almond oil contain 60 international units of vitamin E, equivalent to 200% of the daily recommended intake. Also, it includes a small amount of vitamin K, other vitamins and minerals, but the amount is not significant. In general, the main benefit lies in unsaturated fatty acids and vitamin E.
Similar posts:
Benefits of almond oil for hair growth
One of the essential advantages of almond oil is its ability to keep your skin and hair looking great. Your locks would look better after using it in a period.
Growing long hair
When you use almond oil regularly, it helps improve hair smoothness and shine. Almond oil is high in magnesium, so it helps prevent hair loss. Therefore, oil is used more in hair care.
You need to do almond oil incubation once or twice a week to moisturize the scalp. After massaging your scalp with oil, dip a towel in warm water and wrap it around your hair. This helps prevent hair loss and improves hair health.
To look further, almond oil can rocket the growing cycle of the strands, thus making them look longer and thicker in a faster time.
Reduce split ends
Dirt, pollutants and a busy schedule will make your hair worse. The benefits of almond oil for hair will be demonstrated by mixing almond castor, and olive oil in the same proportion and massaging your scalp. You should do it once or twice a week.
All three oils work great for your hair because they contain many of the essential nutrients needed for hair growth and healthy hair. Furthermore, almond oil also contains antioxidants, vitamins, and minerals necessary to restore and rejuvenate the roots.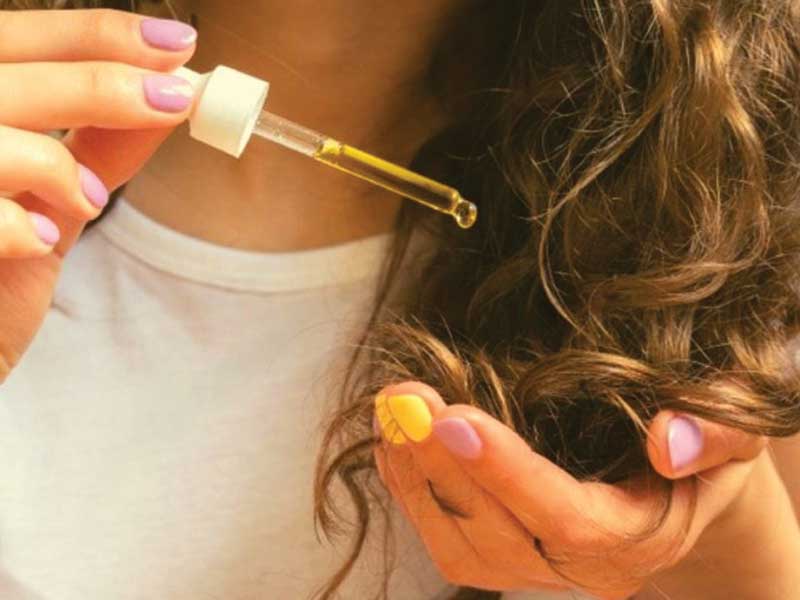 Replace conditioner
One of the best almond oil benefits for hair is that it can work as a conditioner when taking care of your hair. Once you've finished washing your hair, you apply a few drops of almond oil to your hair. The oil will care and help hair soft, moisturized and shiny.
Treating dandruff
Dandruff makes you uncomfortable and can not wear elegant black outfits. If you're having trouble, you can massage your scalp with warm almond oil to reduce dandruff. Almond oil treats dandruff quite effectively because it can remove dead cells. Also, the oil nourishes hair and reduces many hair problems. With its softening properties of cells killed, almond oil will quickly help cleanse the skin and reduce dandruff.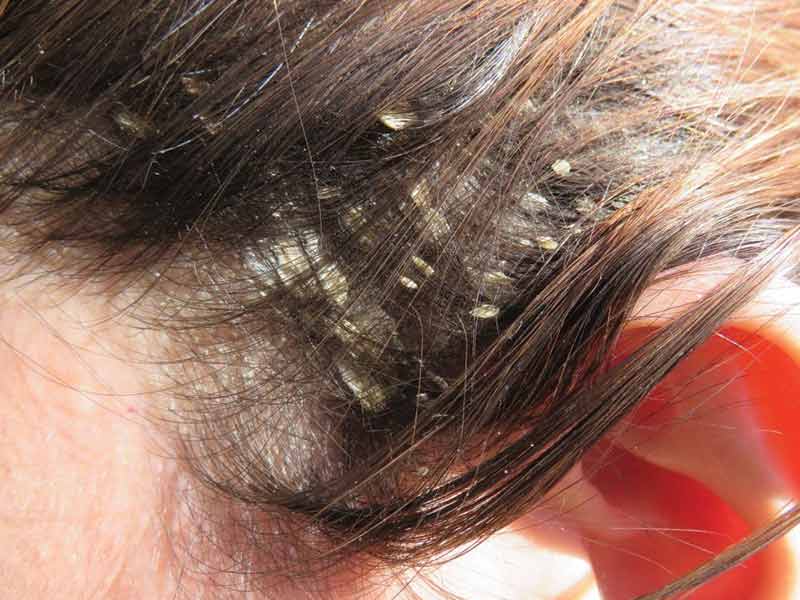 Reduce scalp inflammation
The scalp will often be exposed to dirt, heat, pollutants, and chemicals in the hair so that it can become inflamed, more severe than hair loss and dandruff. The solution for you is to massage your scalp with almond oil and wait for the effect. The oil contains fatty acids that can moisturize and soften oily skin tissue, improve blood circulation, reduce inflammation.
How to use almond oil for hair growth
Almond oil contains the right ingredients for hair like Omega-3 fatty acids, phospholipids, vitamin E and magnesium. Using almond oil helps nourish and promote the health of your hair, and is the optimal way to treat hair loss and damaged hair. A few drops of almond oil will add shine and shine to the hair. However, to use this oil most effectively, you should follow these instructions.
Use almond hair after shampooing
After shampooing, you can use 3-5 drops of oil and brush it on the hair. You should know that the pure almond oil for hair absorbs quickly into wet hair. Therefore, after shampooing, wet hair helps soften the hair's connections, making it easier for oil to be incorporated into the hair.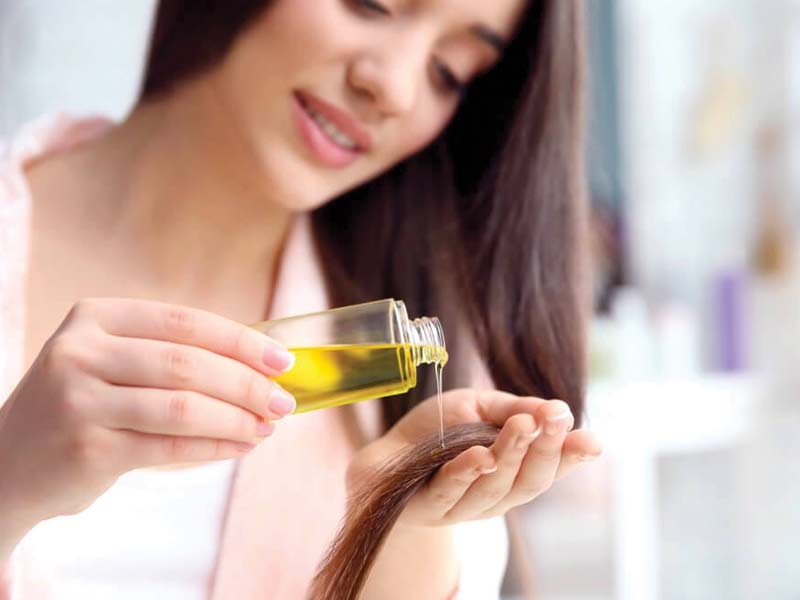 Note:
Regarding drying your hair after shampooing, be cautious. You may find that this is normal, but after you have tempered your tresses with almond oil. You do not use a hairdryer to dry your hair, you should only use a dry towel after shampooing.
Warm almond oil
Warm almond oil will be more natural to penetrate each strand than it is at room temperature. Before using almond oil, place a cup of almond oil in the microwave and heat for 10 seconds to warm the oil.
You'll also like:
Hair massage with almond oil to boost hair growth
Apply a small amount of almond oil to the palm of your hand, then apply it to your tresses and oily skin. You should use your fingers to massage it into your hair and scalp gently. Massaging your head with almond oil will help stimulate new hair growth, condition and protect your hair.
Use a wide-tooth comb to spread the oil: You should brush your hair from roots to ends. Make sure your hair is covered with a small amount of oil. This may require applying a few more drops to your head.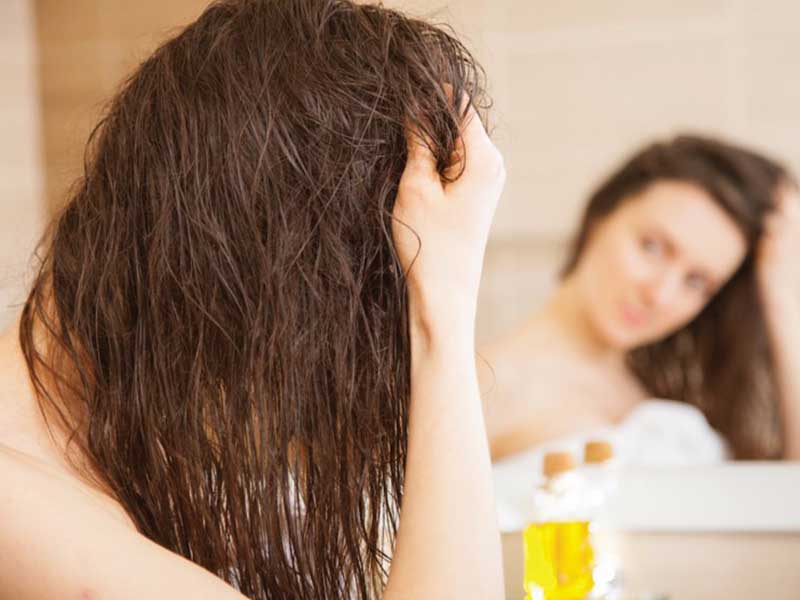 Incubate hair overnight
Deep condition hair with some drops of oil underneath the shower cap for about an hour to absorb oil on the scalp better. If you have dehydrated hair, consider keeping your hair overnight.
To Sum up
Almond oil is a lovely and fantastic solution to help your hair look better and smoother. Therefore, Lewigs hope that after the post, you will know the most critical role of almond oil for hair.
Don't forget to visit our website to learn more about hair care and witness our state-of-the-art human hair wigs and topper. It won't waste your time, I promise!