Dying your hair at home can save you a fortune, especially if you want to dye with color blends or ombre.
However, dying hair by yourself is not simple. And most hair dye products have an unpleasant smell.
But don't worry.
There are still plenty of ammonia-free hair dye products that can help you easily do the task at home while not smelling bad and functioning effectively. If you are looking for such products, do not miss any of the details in this article.
Let's explore now!
What is ammonia-free hair dye?
And does ammonia-free hair dye damage hair?
Ammonia-free hair dye is similar to normal hair dye products. Only it does not contain one of the main ingredients – ammonia. This substance is a chemical compound that works to force the hair follicle to expand so that the hair can absorb color better and keep the color longer.
So, is ammonia-free hair dye less effective than conventional dyes?
The answer is No.
There are many substances that can replace ammonia in hair dyes to keep hair color as effectively as ammonia-contain products do. Many manufacturers have researched and offered such hair dye ammonia-free products, and their popularity is evidence of their quality.
And is it entirely safe for your scalp and hair?
Not really.
The composition of the dye contains many chemicals, not just ammonia. Therefore, even if it is ammonia-free, other chemicals can still affect you. However, the good news is, its harm is greatly reduced.
When the dye is removed from ammonia, it means that the harm to hair is no longer serious. That's because ammonia is like a bleach, which loses the natural protective layer of hair, weakens the hair, and makes it easily damaged by other chemicals in the dye.
In addition, we would like to mention some additional benefits of non-toxic ammonia-free hair dye.
Related posts:
Advantages of ammonia-free hair dye
– It helps your hair look slicker because there is less damage caused.
– It does not irritate your scalp like other chemical products.
– Your hair will be nourished from the inside and stimulated to grow.
– You will not suffer from unpleasant odors.
– You can dye more times.
Best-rated ammonia-free hair dyes
Manic Panic Virgin Snow Hair Toner – Best-selling product
Manic Panic is a familiar name for many people looking for hair products, and dye is one of the fields that have made it so popular.
You're probably thinking:
"What makes this Manic Panic dye special?"
Firstly, it has dozens of colors for you to choose from. And these colors are very eye-catching, bright, not dull, not too light or too dark. Therefore, you can adjust the level of light and dark colors on your hair easily.
Besides, you can also create an ombre hair without spending too much money because the price of each pack is affordable.
Plus, it is also rated as the best ammonia-free hair dye besides removing other toxic chemicals like parabens, gluten, resorcinol, or phthalate. Therefore, your scalp will be safe, and you will not notice any unpleasant odor.
Pros
– Fresh colors
– Apply the color precisely
– Reasonable price
Cons
– Not long-lasting
Garnier Olia Ammonia-Free Permanent Hair Color – The most moistured dye
Garnier has been in the hair care industry for more than 100 years. Therefore, it is one of the ammonia and peroxide-free hair dye brands you can trust.
Like Manic Panic, the company also offers you a wide selection of colors. However, instead of having to mix different colors to give a difficult tone like chestnut brown or chocolate brown, all are available for you to select.
In other words, it will be much simpler with Garnier hair dye.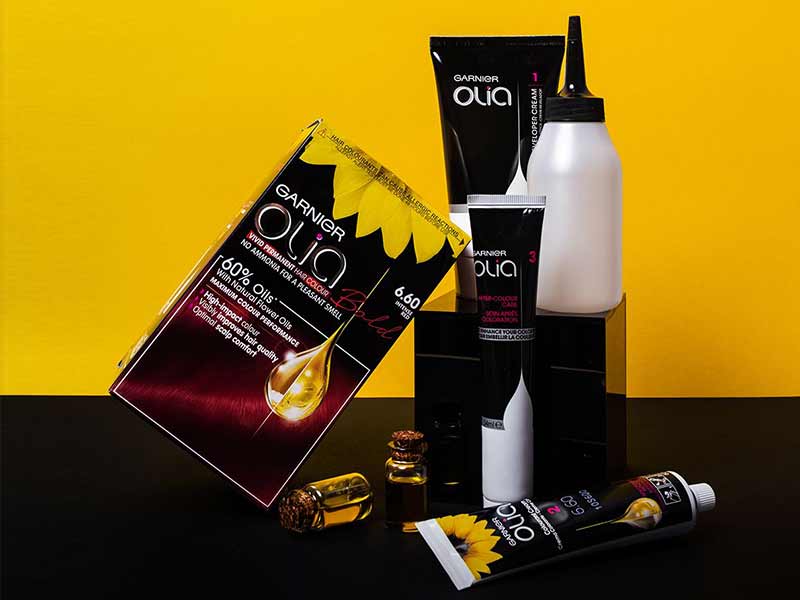 Besides, it's worth noting that this is the one that brings soft and sleek hair that few hair dye products on the market can offer. That's because it contains olive oil, which gives the hair the regeneration and moisture it needs after dyeing.
Pros
– Reputable
– Helps hair beautiful and silky
– Easy to use
Cons
– No gray coverage
Clairol Natural Instincts – The most consistent coverage
Do you have uneven hair, consisting of 80% black and 20% gray? So you don't need to look further, because this product will be very helpful to you.
You can see that it doesn't have as many options as previous hair dye brands. However, 20 colors are more than enough for those who love brown, blonde, and black tones. Besides, its coverage is so wonderful. You will be extremely surprised by the uniformity of the color of your hair because usually, hair roots will be darker than the ends.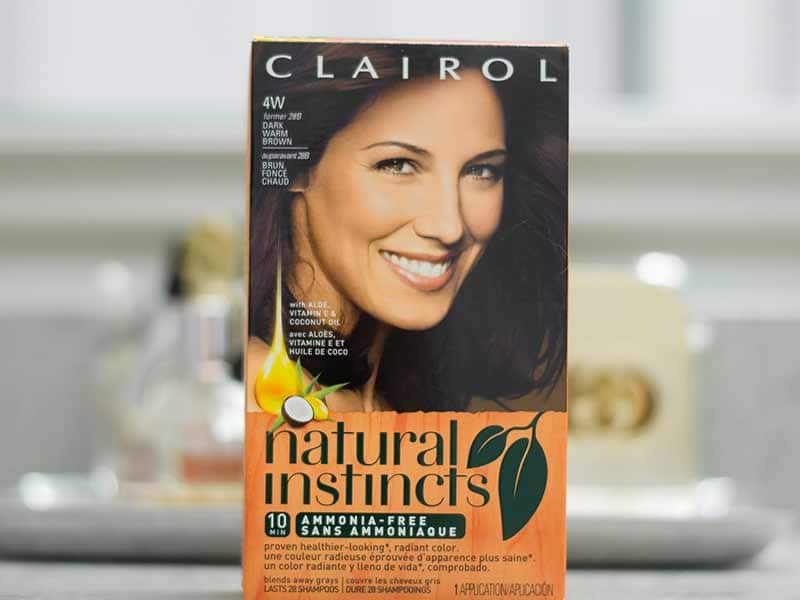 At the same time, you do not have to worry too much about damage because this ammonia-free hair dye contains antioxidants and vitamins C and E.
Pros
– Natural and even colors
– Do not dry hair
– Ideal for those loving brown hair
Cons
– You might feel a little itchy after use
Jump to:
Just For Men Original Formula Men's Hair Color – Best dye for men
If you are looking for the ammonia-free permanent hair dye for men, then this Just For Men dye pack will be your best bet.
Despite its high price, it is a very popular product for men because of its efficiency and ease of use. You only need to mix the contents and apply them within 5 minutes. Then you wash your hair with your regular shampoo.
And you're good to go.
With your beard and eyebrows, the waiting time is even shorter.
Besides, it will keep the color very long on your hair. Only when your hair grows longer, and you go to get a haircut, you have to dye it again.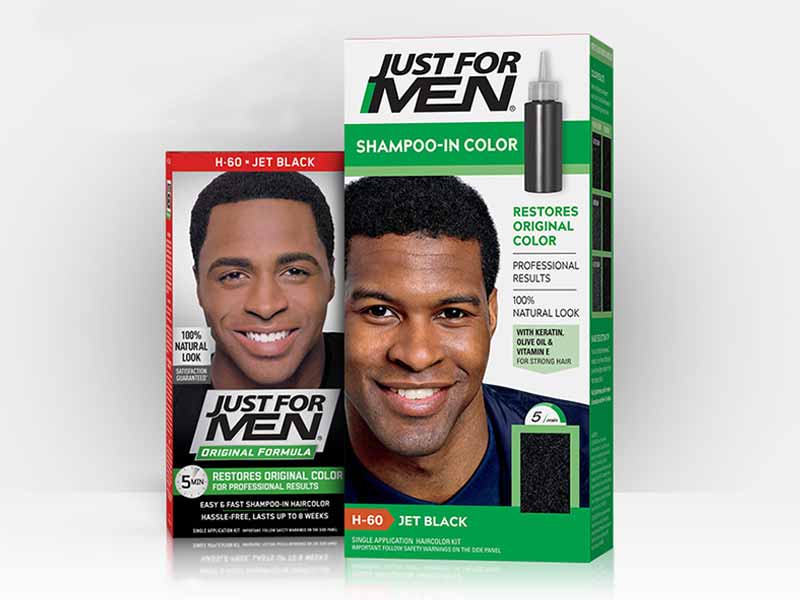 Pros
– Pleasant smell
– Long-lasting
– Effective
Cons
– Pricey
Bottom line
Ammonia-free hair dye will make your hair dyeing job easier and safer. However, if you still have difficulty dying your hair at home, don't forget we are here to assist you. Please like and share it with others if the article is useful for you. Thank you.