Are wigs hot and uncomfortable? Are all wigs hot to wear? Why are wigs so hot? A lot of question involves using wig getting hot are raised by wig wearers, especially in the summertime, when the weather becomes hotter. So if you are a new wig user, those questions can confuse you a lot. But we can say for sure that, not all wigs are hot to wear and there many types of wigs that are not hot.
Hence, in this article, Lewigs will show you the reason why wigs are so hot and sometimes cause itchy and uncomfortable in summer. Besides, we will provide you some ways to get over this problem.
Are wigs hot and uncomfortable?
A wig is hot or not depending on the type of wig you choose. Particular wig styles have different structures, different types of wigs caps and different density of hair.
So there are some features of wigs that can cause you to feel uncomfortable.
First, the density of the hair wig is over 180% will make your head heavy. The breathability of that wig is worse than other types hence it causes your wig to become hot and uncomfortable with respect to your head.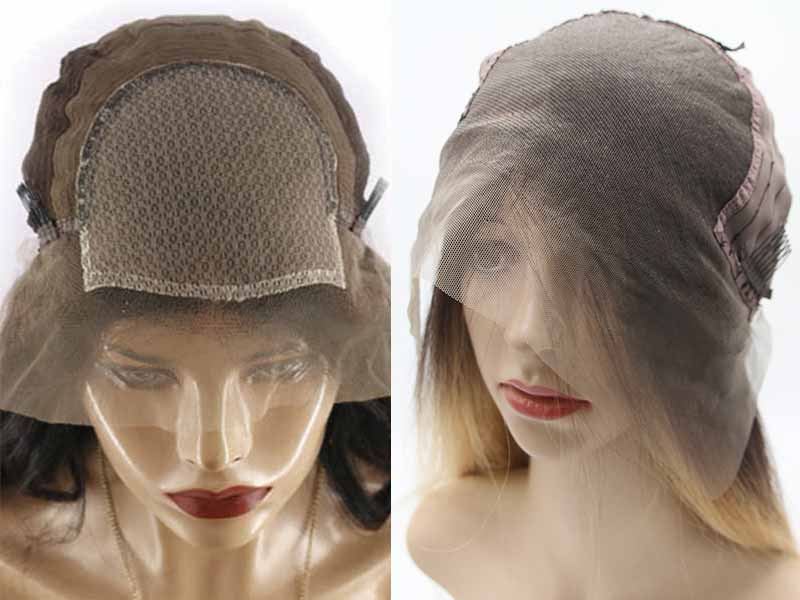 The second thing makes you uncomfortable when wearing wigs is the type of cap construction. If you wonder "Are wigs hot to wear?", this feature can be an answer. If your wig cap is silk closure, you have more chances to feel hot since the texture of this cap is somehow thicker and heavier than other types. It cannot absorb the heat and moisture from the cap as well so sometime you may feel uncomfortable when wearing wigs.
The last is the type of hair, there is two main types of hair: synthetic hair and human hair. The synthetic wigs hot to wear or the human hair one? Both can get warm when summer comes but synthetic hair wig can be warmer. The reason for that is that synthetic hair made from plastic fiber, which can not breathe or absorb heat and sweat from the scalp.
Other questions:
So, what type of wig you should choose when summer comes?
First, let's choose the wig with a hair density of less than 180%. Most girls want thick hair so they often order hair with high volume since it has better coverage than a thinner one. But high density will make your head be uncomfortable. If you ask: Are wigs hot in the summer? Yes, it is. And can lessen the uncomfortable feeling by using a wig with a lower density of hair.
Second, do you often sweat? Does sweat happen regularly? If the answer is yes, we advise you to use a wig made with wig lace, which is more lightweight and breathable. Among the type of lace, French wig lace is thicker and rougher than HD swiss lace. The later is the most lightweight and airy one, which can help you avoid hot and uncomfortable feeling in summer.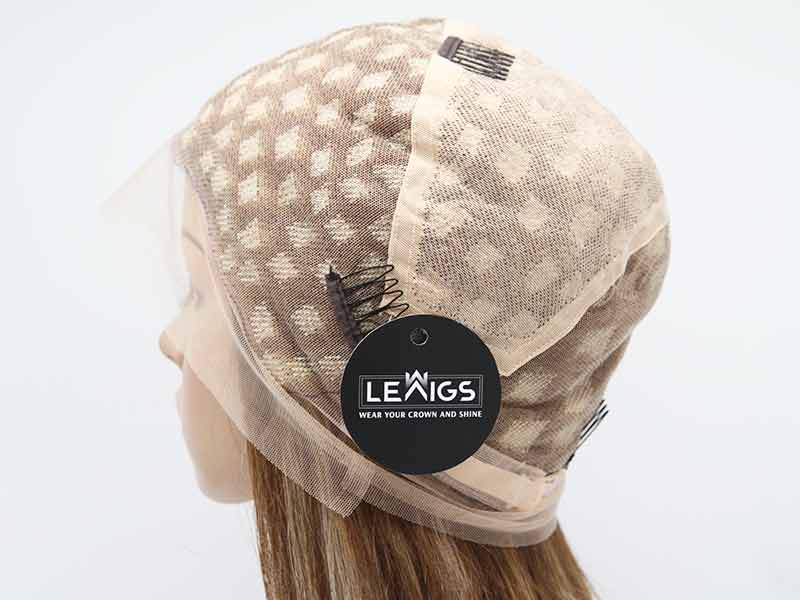 Third, are human hair wigs hot? It may get warm in the summer if it is of a high density. Compared to a synthetic wig, human hair wig is much easier to breathe and absorb sweat since it is natural, Hence, virgin human hair wig is much better and comfortable to wear.
Lastly, is your skin oily? Oil is the reason for slipping away a wig. Normal adhesives such as tape can be easily rip off by oil. Hence, in summer, when oil pours more often from your scalp, let's use a strong liquid adhesive, which creates durability between your wig and your head. So you may be more confident when wearing a wig in a hot summer.
Where you can find the best wig for summer?
If you do not know where to buy high-quality wigs or full lace wigs with a breathable wig cap, human hair, and good density, visit Lewigs' website. Here, we just provide you with wigs in great quality and reasonable prices. All of our products are made by 100% Virgin human hair which collected from Vietnamese and Cambodian human hair. These hair sources are well-known for a pleasant feeling and natural look. So once you wigs at our store, you will never be afraid of hot summer days.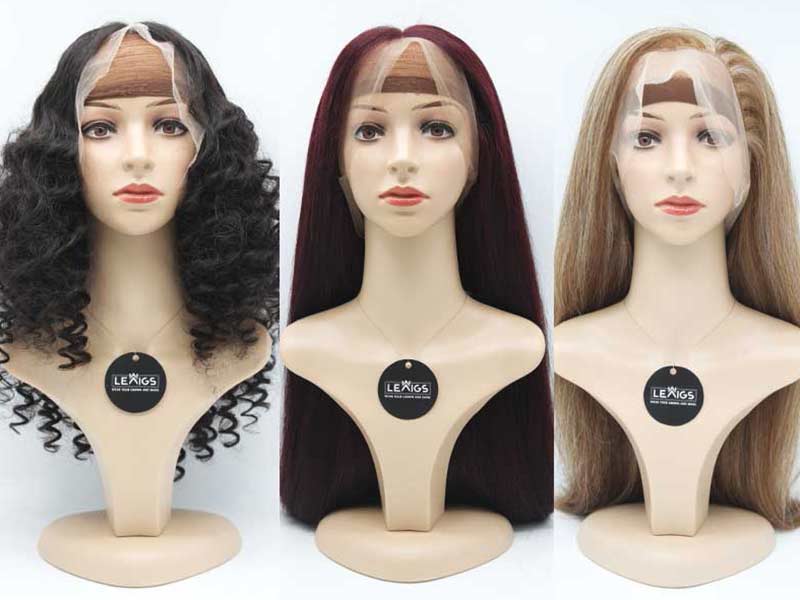 What is more, whenever you need help or guidance, you can drop us a message, our 24/7 professional hair service team will try best to assist you in the shortest time. In addition, we are an online store so you can order any kind of hairpieces anywhere and anytime.
Jump to:
Final words
Again, are wigs hot to wear? Hopefully, after reading this writing, you will know the reason and how to overcome the problem of a hot and unbreathable wig in summer.
If you like this article, follow our blog for more interesting and useful posts.