We found a great oil with today's post – it is avocado oil for hair. It can help with your hair growth and deal with some other hair problems.
As you may be aware, the fruit is popular; people have enjoyed it all over the world. It has a delicious taste which can go well with many other foods. Above all, it is full of essential nutrients as an addition to your healthy meal.
The fat and mineral content in this fruit, along with its antioxidant and anti-inflammatory properties, makes it a fantastic ingredient for hair benefits.
In this post, Lewigs will discuss – what does avocado oil do for your hair? – say, promoting hair growth, and decreasing frizz.
Avocado oil benefits for hair
Is it good for your hair? Yes, it is not only beneficial to your skin but also your natural curls. It is rich in minerals, vitamins B5, E, and A, biotin, antioxidants, and essential fatty acids. It is highly likely to help strengthen your hair. Not all, it is good at repairing your damaged hair strands. The moisturizing benefits are undeniable.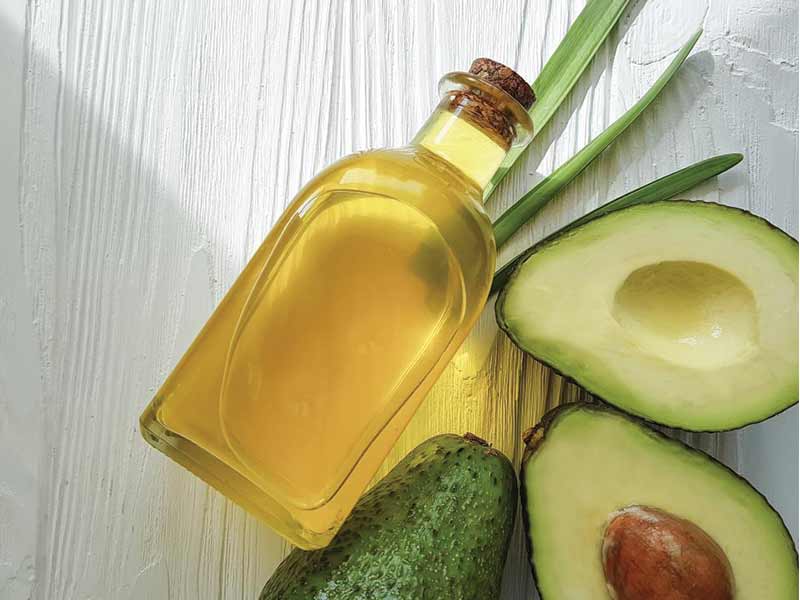 Avocado oil vs olive oil? It is not as heavy as olive oil. It can absorb quickly into your cuticle and will not weigh your hair down. Avocado oil vs coconut oil? One coconut oil tablespoon has over 100 calories and about 13 fat grams (most of it is saturated). Meanwhile, the latter has over 120 calories and nearly 14 fat grams (mostly unsaturated). Avocado oil tends to be better for health than coconut oil.
According to avocado oil for hair growth reviews, a couple of the minerals that you find in avocado oil manage to seal cuticle as well as mitigating the breakage of your hair.
Similar posts:
Reduce dandruff
Massaging this oil into your hair scalp before you wash and condition it can help maintain the hydration of your skin. That way makes it look healthier. There will be no dandruff.
Decrease your hair breakage
Is avocado oil good for low porosity hair? The locks can break with ease if they are always brittle and dry. For mitigating the dry and brittle hair strands, you may want to coat them with a proper amount of this oil. By doing so, they will be more breaking-resistant and flexible. Also, you can untangle the strands without pulling them out by applying the oil and using your fingers, to begin with the ends and up to the hair curls.
Plus, avoid elastic bands that will pull your hair. Do not tie your locks overly tightly. Though using avocado oil for hair cannot reverse consideration hair damage, it works to lubricate the strands, thus reducing further breakage.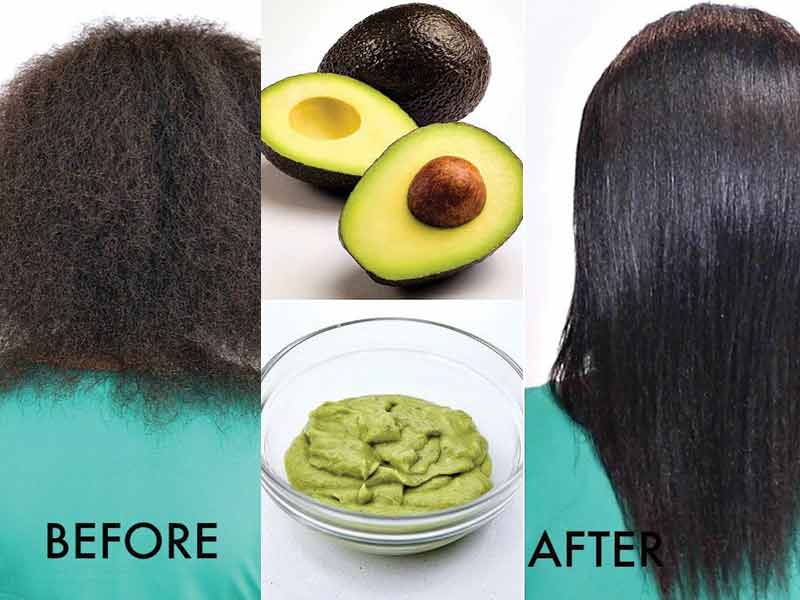 Handle hair detangling
You can apply it to the ends of your tangled hair. After the application, you should get rid of the tangles gently and make the hair straighter by using a wide-toothed comb.
Minimize hair damage
Is your hair exposed to possible damage continuously? They can be constant manipulation as well as techniques for styling – say, ponytails. Applying this oil to your hair can save your curls from such damage to the hair.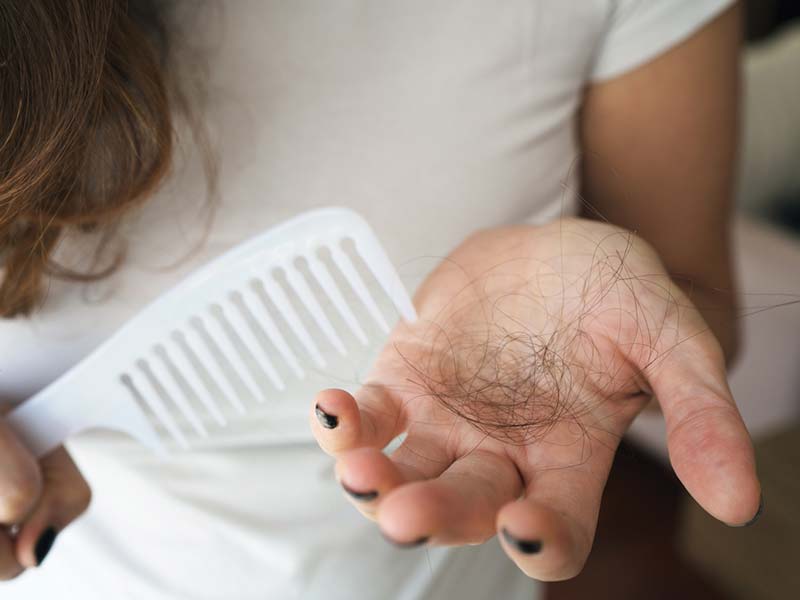 Improve your hair loss
There are not many studies on the advantages of using this oil for hair growth. That said, many have pointed out that it comes with moisturizing properties and hair health promotion. So, it has something to do with encouraging your hair to grow longer. You can not only apply it directly to the strands but also ingest it for your overall health.
How to use avocado oil for hair
According to research projects that are conducted on particular animals, lavender and peppermint essential oils can potentially promote your hair growth. So, we suggest you use avocado oil as a carrier oil for one of these essential oils. You can mix it (about an ounce) with five drops of essential oil. It will give you an excellent DIY hair growth treatment.
What is more? You can massage organic avocado oil onto the scalp. It helps unclog your hair's blocked follicles. Also, doing so will encourage blood flow. So, that way will help avoid hair loss and stimulate hair growth. Do not worry about its being greasy on your scalp. The skin can absorb it fast. Still, if you, by chance, use too much of it, you can wash it with your regular shampoo.
What does the oil do for hair? Any other uses? You can also purchase avocado-based hair masks. Alternatively, make them yourself. For the homemade choice, you can use this recipe: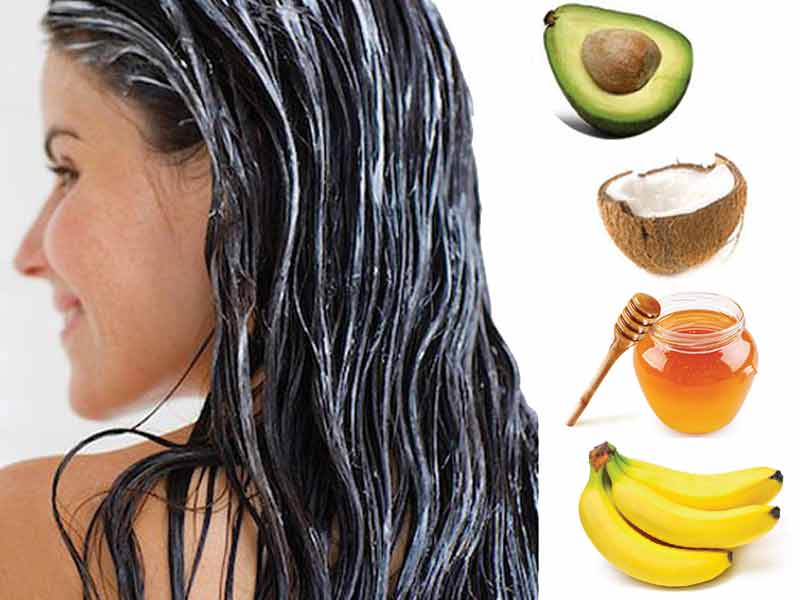 – One tablespoon of avocado oil
– One avocado
– One tablespoon of honey
– One banana
– One tablespoon of coconut oil or castor oil
To make the mask, mix the solid ingredients for a smooth texture. After that, place the liquid ingredients for a mixture. Then, spread the blend throughout your hair. Let it be on your strands for about three hours (no less than 20 minutes). Next, wash it out with warm water and your shampoo.
Read more:
Best avocado oil for hair
Now that you know about some avocado oil uses, let's consider some options for it.
Hair Treatment Serum – by Bali Secret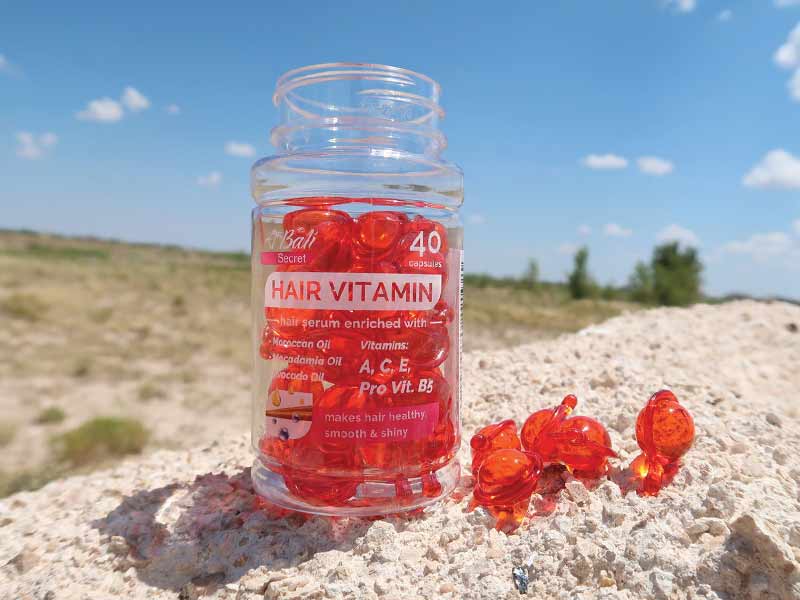 These hair vitamins include useful oils – for example, the avocado's profound conditioning benefits as B5 for more strength. Your hair will get silky and easy to tame, however much color treatment, styling, or topper installation it has received.
Pure Avocado Oil – by Maple Holistics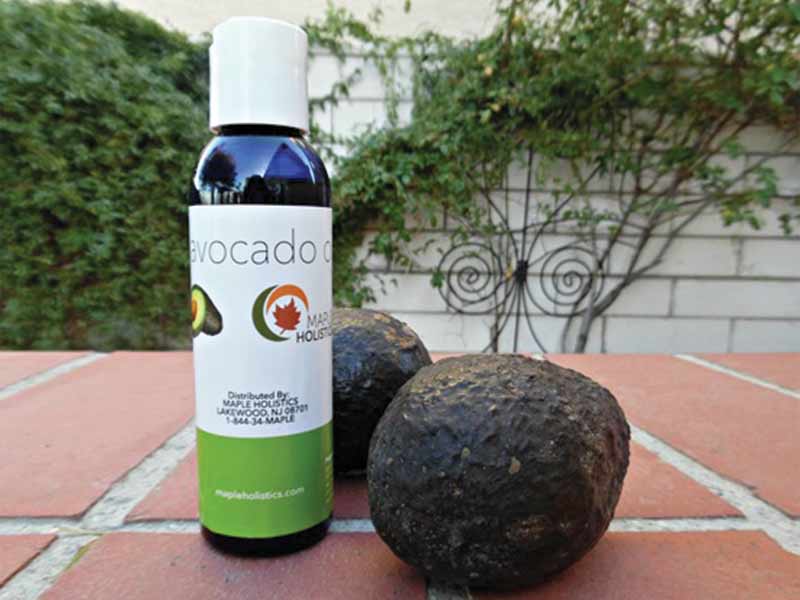 It surely provides perks to your scalp health. You can use it as a general body product as well. Vitamins K, E, A, etc. encourage cellular regeneration. Thus, it is a fantastic hair product. Many types of conditioners are intended for smoothing the hair shaft, but specialists say that beautiful hair begins beneath the scalp's surface. So, this oil is a reasonably-priced avocado hair treatment. It is ultra-refined to get rid of any odors. Also, it goes into the scalp's surface layers for moisture maintenance in the skin. The best avocado oil for hair overall!
Conclusion
The benefits of avocado oil for hair are undeniable. If you dream about healthy, smooth, and shiny locks, try avocado oil for the best results.
If you have any further questions or want to know more about our ranges of human hair wigs and topper hairpieces, visit our website.
Have a nice day!