Beard styles for men with short hair are one of the best ways for you to appear like one Greek God. They can also make heads turn. You see, beards can turn those with an average appearance to a whopping 10, of course when sported appropriately Just see a lot of girls drooling over smoking-hot celebrities like Ryan Reynolds and Bradley Cooper. The one thing you can notice in them is their beard.
Still, it is not only about sporting your beard all the time. Having one hairstyle which can perfect your beard goes is crucial. And the most effective way of wearing your beard without allowing the hairstyle to overshadow it is cutting the hair to be short.
In this post, Lewigs will suggest the most iconic beard styles for black men, for older men, etc. with a short head of hair. Let's discover what they are right after reading through part 1!
How to Trim The Beard According to the Short Hair
– Know the shape of your face: How to identify which beard, as well as hairstyle, will be harmonious with your face? Have an idea of the face shape! A lot of styles only work to compliment a specific way.
– Decide whether you want to have stubble or whether you want to go in for a short, medium or long beard and whether you want to sport a mustache along with it.
– To have the most suitable beard styles for men with short hair, determine the length that you plan on keeping the beard at. We suggest you buy one trimmer. It tends to have dissimilar settings. And you can trim various hair lengths at varying settings.
– Trim the hair of the beard once in 14 days if you desire to keep your beard short. It would be best if you did so once in four weeks when maintaining one medium length beard is what you want. If you wish to keep a long beard, trim once in 60 days.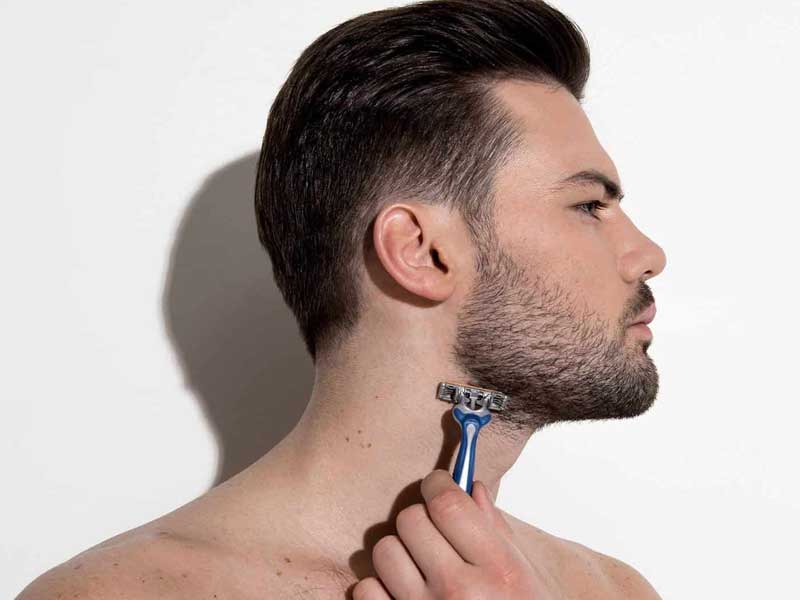 – We recommend you detangle your beard with one comb. This hair tends to be sensitive and breakage-prone.
– Trim the mustache carefully. You can trim the hair above the lips with side clips.
– Do not forget to fade your hair on your cheeks and neck.
– Using a pair of scissors for further detailing to provide the beard with a more realistic finish.
– Stretch out the skin when trimming your underside or trying a fade.
– Trim the beard only when it is dry. Doing so on a wet one can lead to cutting more strands than needed. 
Other inspirations:
Beard styles for men with short hair
Buzz Cut and Natural Beard
You can combine a natural beard with one buzz cut for accentuating it. This style will guarantee that you invest more time in the stubble instead of the hair. Put a small quantity of gel on the hair. That way will provide them with a more lustrous appearance. Next, trim the beard whenever needed. The short hairstyles with beard will be able to turn your beard into one more dominant style. Also, it is hard to go wrong where your facial strands are left for growing their natural course.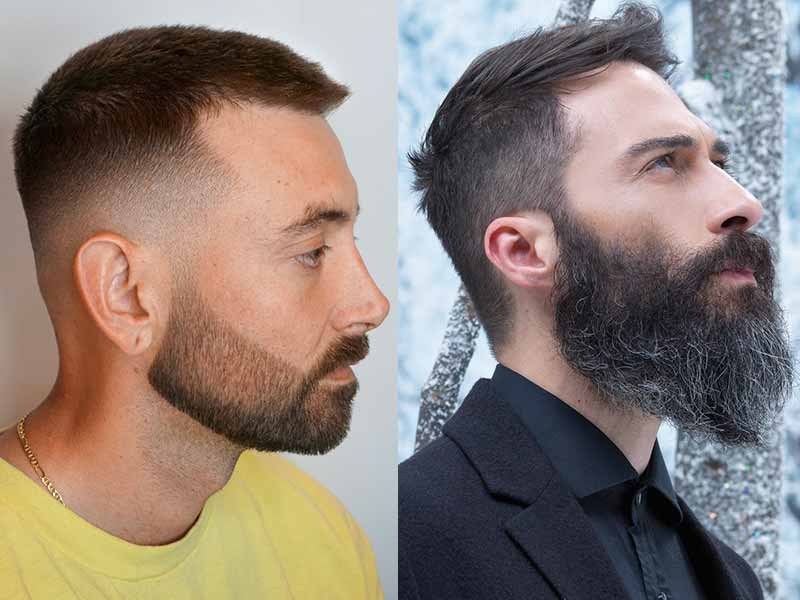 Short Beard and Buzz Fade
One of the most straightforward but most elegant styles is one short beard and buzz fade. When you blend the beard style and the hair, there will be no need to pay much attention to either. Not all, while you trim the beard, the possibility that you go wrong is zero. It is because much length does not need cutting off. Instead, one goes at it using your trimmer tends to be adequate for the ultimate results.
Short Beard cum Short Back and Sides
You can rely on the short hair with beard styles when you plan on coming off as formal as well as being responsible. Many office men sport this appearance. As you can see, getting a nicely groomed beard tells a lot about you compared to getting one clean-shaven face. Let alone, it displays an enhanced grooming pattern. Plus, a man with proper care in the way he sports himself is considered as someone with a fantastic ethic at work.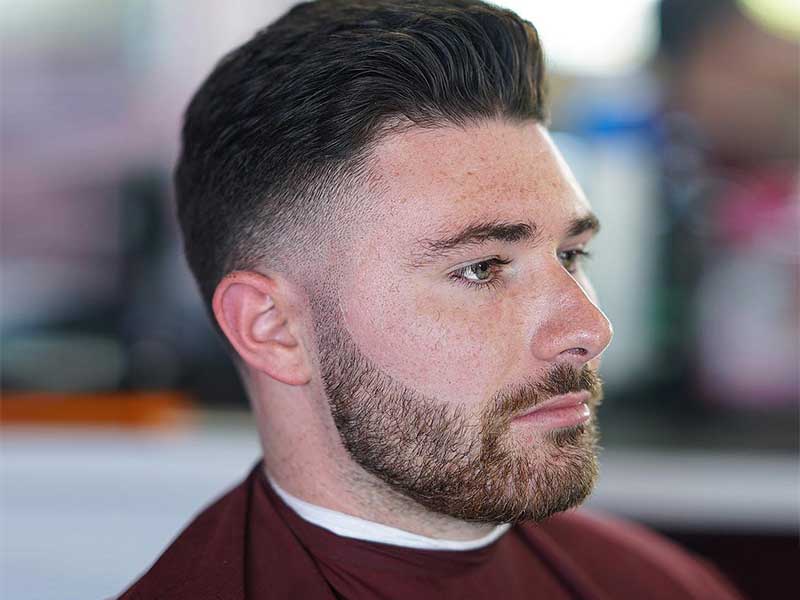 Long Beard with Short Hair Featuring Slick Back and Mild Fade
You can choose this style if focusing more on your hair on the head's top instead of the beard is what you desire. Here, you allow the beard to grow out in whatever way it wishes. You only need to trim occasionally. Also, take one gentle fade cut.
Medium Beard cum Pomp and High Fade
These beard styles for men with short hair should be yours when you wish to increase the volume of your hair on the head's tip. You can pair a low or high fade with the pomp. That said, the high fade will surely turn the attention from your hair on your head's top to your beard on the face. It is what you are doing your best to attain here, right?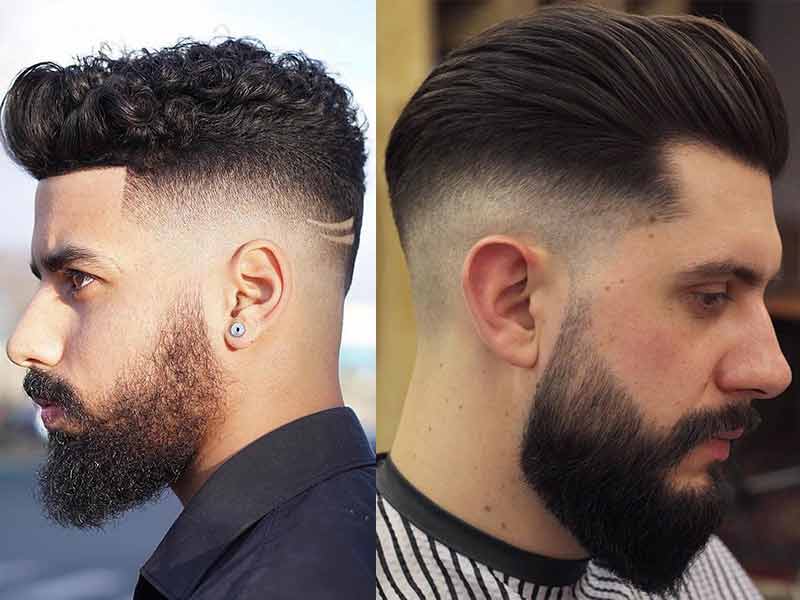 Tapered Fade and Beard cum Textured Crop
It is another favorite style you can select. Tapered fade beard is particularly suitable if you desire to have a beard with short hair. It looks youthful venus the others addressed here. It results in a neat and clean finish. You can make the beard medium or short at length. A lengthy style is also okay.
Razor Fade Box Beard
This very short hair with beard features symmetry that is attached to it. Do you plan to maintain the medium or lengthy length of your beard? Or are you already sporting one? Then, it would be best if you went for this style.
Jump to:
Conclusion
Above is the best collection of beard styles for men with short hair. Look into it to get inspiration for your upcoming style. Do you want to perfect your look? Or does your current hair not suit for your desired style? Then, we strongly recommend you get yourself a quality toupee from Lewigs!