Unlike women, men often have to go out to the barbershop more often, about every 1-2 months, unless they intend to grow long hair. Therefore, the amount of money they spend each year is not small. Besides, the hairdressers also can make you confused by the haircut that does not look as expected. Giving your hair to their hands sometimes becomes risky.
However, there is another way that helps you save money and not cry over your hair cut terribly. It is self-cutting hair at home.
You're probably afraid that you will not be familiar with the use of specialized barber scissors. Don't worry too much, because the best hair clippers for men will make things a lot easier. So, what are they? Check it out!
Wahl Color Pro Hair Cutting Kit – Best Hair Clippers For Men
Precise is what's expected from a man hair clipper, and this Wahl product is no exception.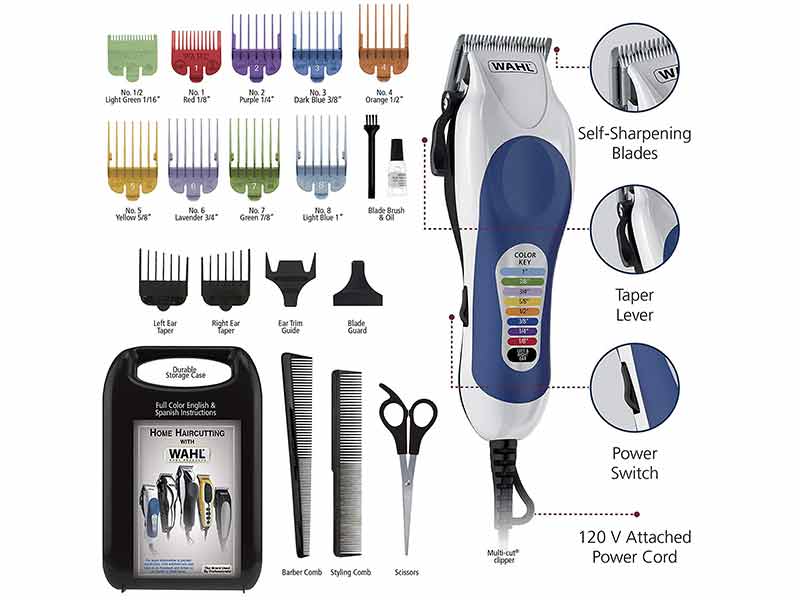 It is a kit with all the necessary tools for a perfect outlook, not only your hair but also your eyebrows and beard. It consists of two hair clips, cleaning brush, blade oil, and a variety of combs with different sizes and uses. Therefore, whether you prefer long or short hair, you will be delighted with this one of the best hair cutting clippers for black men.
Besides, the kit works perfectly for an attractive price. It is very easy to use, and even if you have never tried a haircut at home, you will have no trouble using it.
It is said that this is the most appreciated product on the market, although it still has some noise-related complaints after a while.
Pros
– Reasonable
– Easy to use
– Flexible with various cutting lengths
– Exactly
Cons
– Sometimes it sounds quite loud
Related posts:
Remington HC4250 Self-Haircut Kit – Best for saving time
You are so busy, you don't have enough time to shave your beard every morning or cut your hair every week; then this product will be your best bet.
It works effectively out of the box and is exceptionally easy to trim behind the back of your head. This is because the shape makes it easy to control itself with the extra-wide curved blade. As a result, you only need to go over a spot once instead of multiple times like others. With the Remington product, you can expect a clipper that can save your time at a rate of at least twice the amount of time you'd spend from a typical one.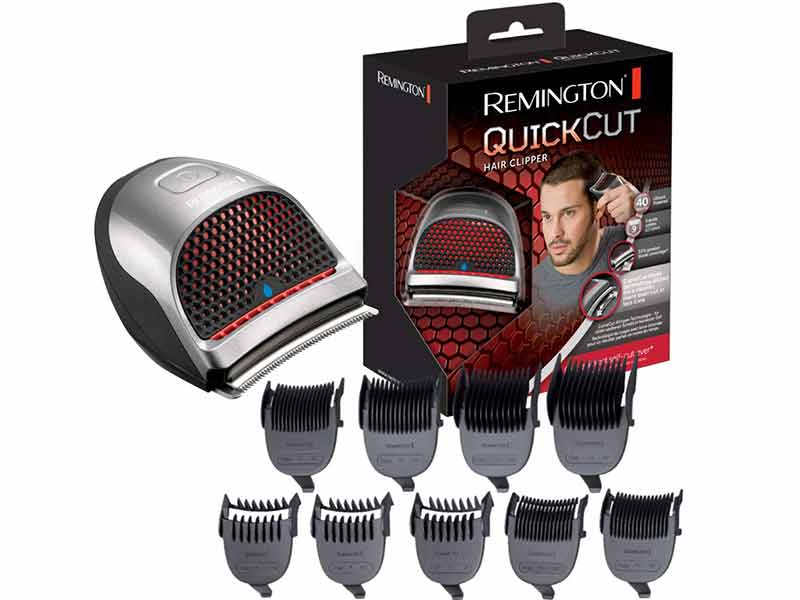 It is the best brand of hair clippers for black men with a special color and style. However, such that special shape is its biggest drawback. It doesn't come with any side trimmer, meaning to go around the ears and sideburns. You'll need a pair of scissors or another side trimmer.
Pros
– Easy and fast to use
– Run smoothly
– Long battery life
Cons
– No side trimmer
OSTER Motor Clipper 76023-510 – Best for frequent use
Male users often expect efficient and durable hair trimmer. There are many best professional hair clippers for men on the market that meet the first requirement. However, for long-term use, perhaps no one can surpass the hair trimmer 76023-510 from the Oster brand.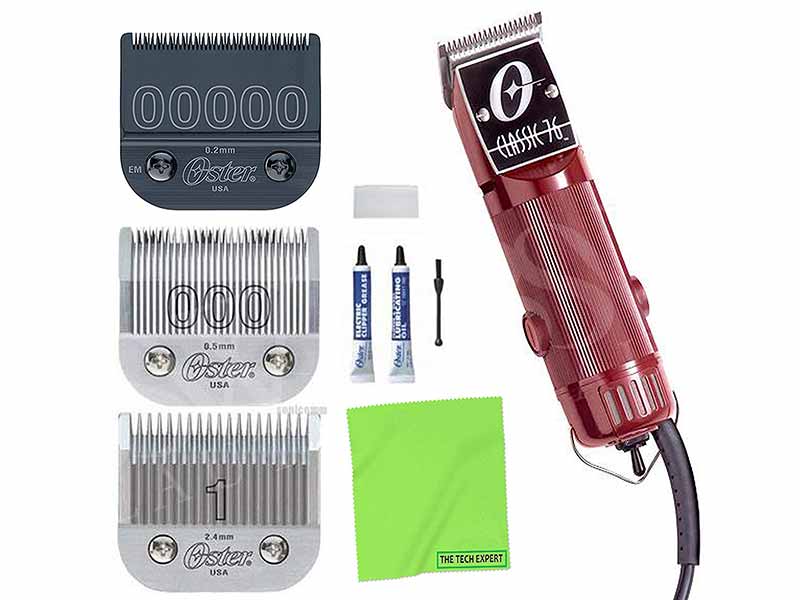 It is expensive as many times as the other best professional hair clippers for black men on this list. However, after using this clipper for a long time, you will find that it worths every cent you purchase.
Yes. If you are a regular user of hair clipper, then this product will last within a few years without any problems related to damaging your skin or sounding too loud. In other words, you only need to spend that large amount of money once but no further costs for your haircut for at least two years. Put coconut oil in the engine after each year of use, and it will work as new.
Pros
– Long-lasting
– Powerful
– Quiet
Cons
– Expensive
The Rich Barber 10 Second Blade Setter – The most economical choice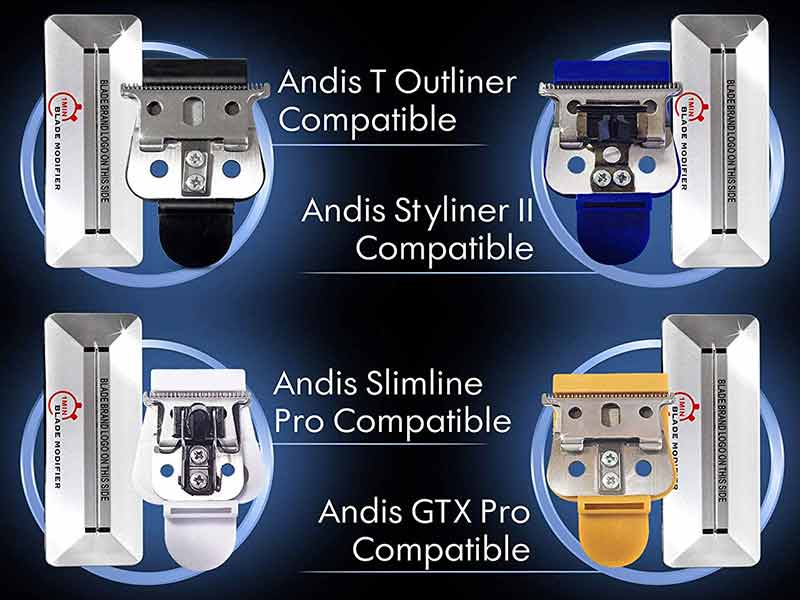 If you want to find a cost-effective option that still works perfectly, you'll want to pick up The 10 Second Blade Setter of The Rich Barber brand.
You will be amazed at what it can do, especially with close shaves, crisp line ups, and clean fades. These are skills that you can hardly master at home. Therefore, for a small fee, you will get more than a hair trimmer with this product.
However, there is a restriction making it not suitable for beginners that it is quite difficult to adjust. For example, to get the blade into the setter, you would have to take a bit of effort and time.
Pros
– Low price
– Provide close shaves
– Operate smoothly
Cons
– Quite difficult to use for beginners
Jump to:
Hatteker 3-in-1 for Men Hair Cutting Kit – The most flexible hair clipper
One of our favorite things about this one of the best cordless hair clippers for men is how multi-functional it is. If you are a perfectionist and have a habit of caring for your face, not only hair but also beard, eyebrows, etc., then this one is built for you.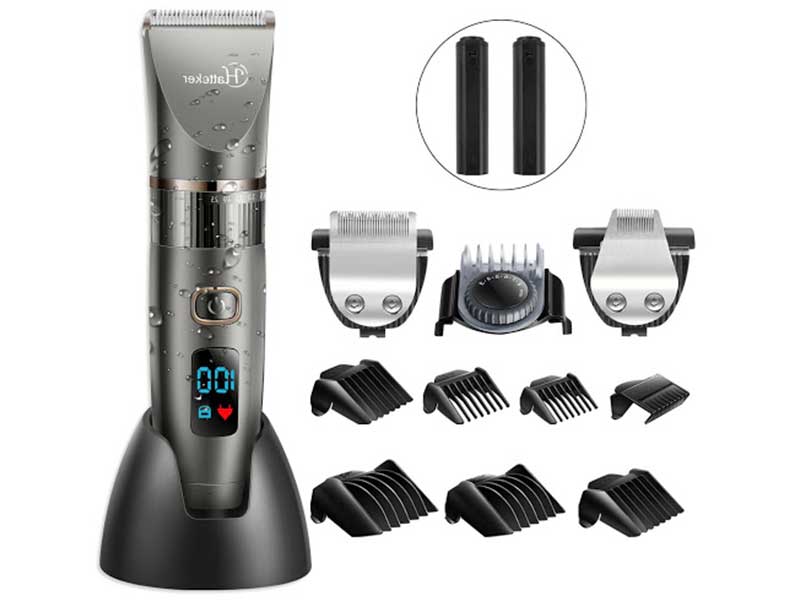 However, before talking about its features, we would like to introduce you to its innovation.
This trimmer has a digital display that presents the trim level and battery status. Besides, it also includes two batteries that are rechargeable. Therefore, you will not have to worry that it will stop suddenly during operation. This attribute has made it one of the best rechargeable hair clippers for men.
Now on to the features of the clipper and there are a lot of them. It comes with many different blade sizes, so you can use the product on many parts of your face. Whether the hair is on narrow or wide parts, it will be shaved cleanly and smoothly.
Pros
– Various uses
– Fairly priced
– Easy to clean
– Extra battery
Cons
– Bulky beard trimmer
There are many reasons making these five products on this list become the best hair clippers for men, from high quality, flexible features to ease of use. If you have any recommendations, don't hesitate to let us know. Please like and share the guide with others if you find it useful.
If you are experiencing hair loss problems and baldness, come to Lewigs. We supply all types of human hair toupees for you to choose from. Also, we create your own hairpiece according to your requirements. What are you waiting for? Take your phone and contact us today.