There is a wide range of hair types for making extensions on the market nowadays. This also leads to the confusion of consumers while they search for the right weave. In order to find the one which will blend naturally with your hair and provide you the most desired look, learning about which is the best hair for a sew in weave is important.
Each hair for a sew in weave has its own features that match with certain types of natural hair. Hence, not every weave will look great on you so this article is aimed at helping you find the best one. Keep reading to check it out!
Types of hair for a sew in weaves
What is the best hair to buy for a sew in weave? To answer the questions, we will briefly inform you about 2 common types of hair for a sew in weave:
Synthetic hair
Synthetic hair is the cheapest choice for a sew in weave. This type of hair is made of man-made fibers so that it cannot be styled with a heat method since it is non-resistant to heat, therefore, you might not have a chance to try a different hairstyle if you use it. Moreover, in case you try to use a hot tool to do your hair, your strands will burn and melt. So, we do not highly recommend you choose to weave with synthetic hair.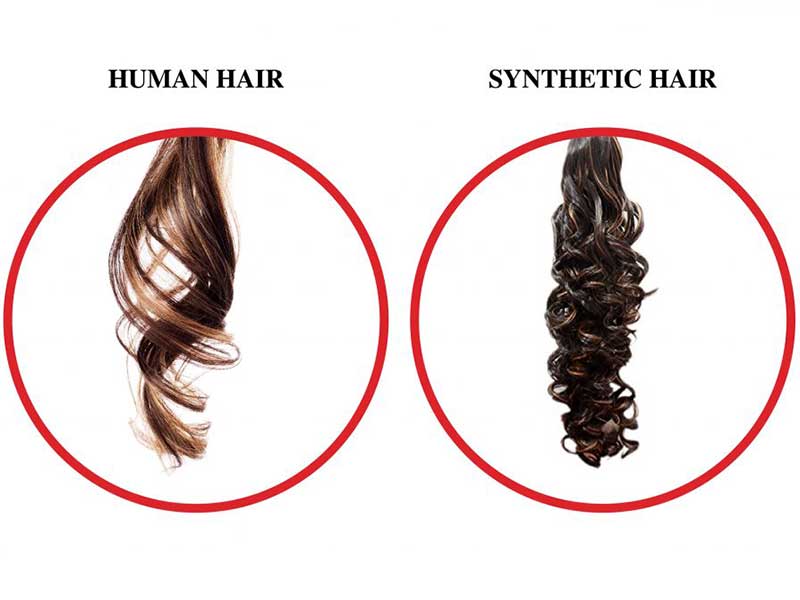 Human hair
As its name shows, human hair is made of hair taken directly from the scalp so it is the most durable and long-lasting hair in the market today. Moreover, you can use heat to style, dye, or do anything with your hair weave since it owns all the features of natural hair. So Human hair can be considered as the best hair for a sew in weave and highly recommended by hairstylists. Moreover, It can last up to a year if you properly take care of it. Because of all the great characteristics of human hair aforementioned, the price for it is certainly higher than the synthetic one.
Note: People often wonder how many bundles of hair wefts they need for their hair and it depends on your hair length, the density you want to get after using a hair weave, and whether you want a full cover or not. Contact Lewigs support for more advice for this.
Related posts:
What's the best hair for a sew in weave?
It is obvious that human hair is perfect for weaves. But the sources of it are various because of different donors. Virgin human hair will work well on you anyway but you must know which types of human hair are best for you.
Vietnamese hair
Vietnamese hair is listed as luxury hair for making extensions in general. It is well-known for its softness and smoothness. The basic color of Vietnamese hair is black so that it can blend well with the hair color of both European and African American women. The straight black hair is also one of the most top search products on the market.
The price of it is also reasonable while it can last for a long time. The lifespan of Vietnamese hair is about 2 years. With Vietnamese hair, you are offered versatile hairstyles. Hence, there is no doubt that Vietnamese hair will be the best hair to buy for a sew in weave.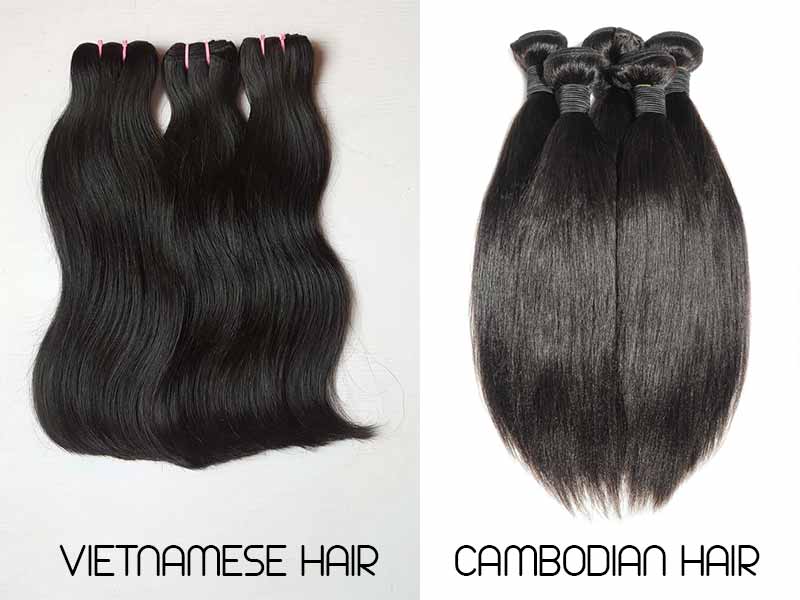 Cambodian hair
Like the Vietnamese bulk hair, Cambodian hair has a beautiful texture with color in black. It is smooth, strong, a bit thicker and heavier than Vietnamese hair. The coarser texture of Cambodian hair also helps to hold curls very well for a long time. That's why Cambodian hair is perfect for African American women. If you look for the best hair for a sew in weave for black women, this human hair type will be a good option for you.
Indian hair
Another choice you can refer to is Indian hair. It has a dense, fairly silky, and coarse texture which is a good match with the hair of black women. The coarseness of Indian hair also helps it to hold a curl but not as long as the Cambodian one. It is great if you wear it in a straight hairstyle.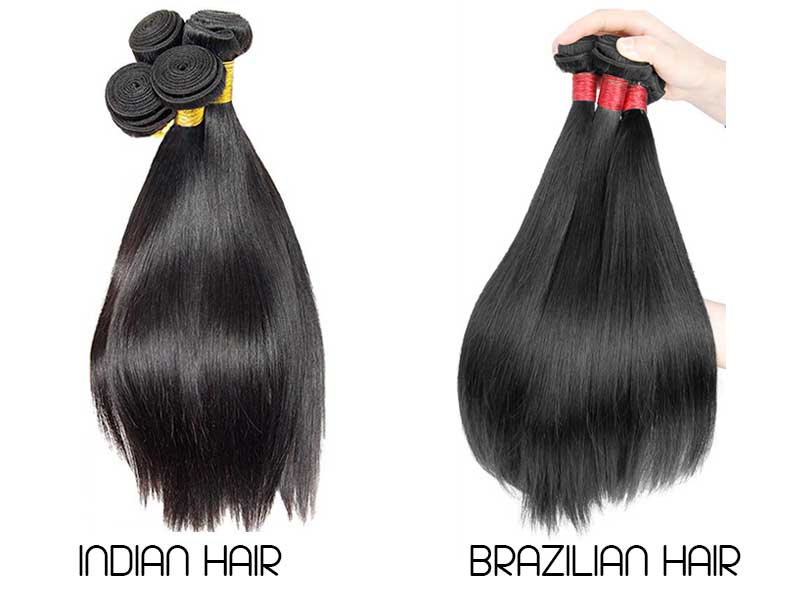 Brazilian hair
Brazilian hair is also a common hair type for a sew in weave. It is more coarse than the other types so that it can hold curls even better. But Brazillian hair is not necessarily a good purchase since it requires high maintenance and it is not perfect for wearing your hair straight.
Read more:
Where to buy the best hair for a sew in weave?
Today there are various suppliers for human hair but checking their authority may take you some time. If you are interested in Vietnamese and Cambodian human hair, we are willing to share with you our best products at the most reasonable prices for you.
When you come to Lewigs, we will be offered the best quality human hair collected from a single donor, which is natural-looking, smooth, bouncy, and durable. With our raw Vietnamese and Cambodian human hair, your weave can be styled and colored in any way you desired.
If you want to learn more about it, contact us for more details.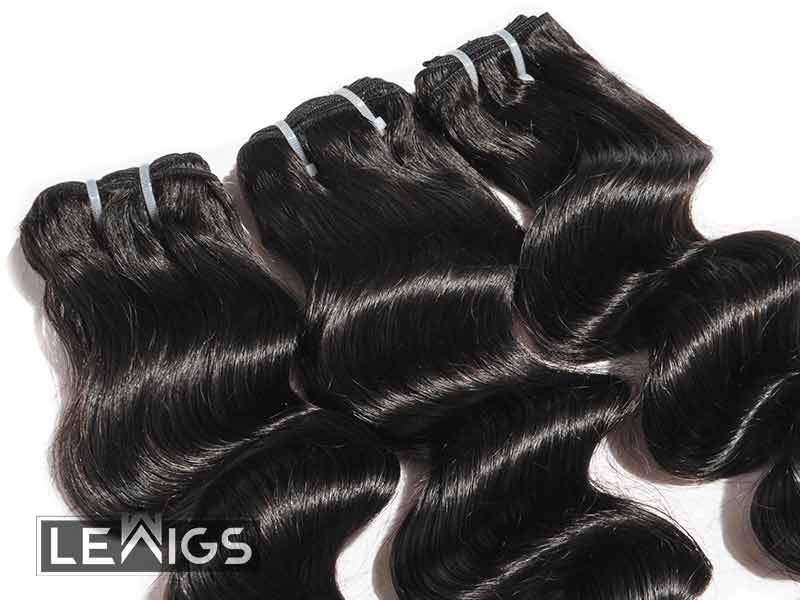 The bottom line
There are various kinds of hair that you can buy for a sew in weave on the market and it increases in quantity each year. Therefore, you may feel confused while searching for the best hair to get for a sew in weave. However, no matter what kind of hair you choose, we highly recommend you opt for human hair. This is because it is long-lasting versatile, strong, and easily styled with hot tools.
Based on your features of hair, you can definitely choose the best one that is a good match for your hair.
We do hope that this article has helped you have a deeper insight into what the best hair to buy for a sew in weave is, and from that you can find your most suitable one.
If you have any questions, feel free to let us know!