The demand for top-quality human hair is rocketing day by day, and human hair weave brands are making their best efforts to find the best sources for clients. In the niche market where Vietnamese and Cambodian hair has drawn enormous interest, the competition is fiercer than ever. 
If you search such keywords like "hair vendors in Vietnam", "Vietnamese hair weave brands", or the like, the results shown up might overwhelm you. That's the reason why we have rounded up the list of 5 most reputable hair companies in Vietnam. This list is based on recent research about their product range and customer reviews, so this is unbiased.
Laylahair – Best Wholesale Human Hair Weave Brand
It might not take the initial place in the year of establishment and operation, yet Laylahair still overweighs its competitors in most of the criteria.
Laylahair has its name shown up at the front Google page if you search for keywords like "Vietnamese hair" and "Cambodian hair". In other words, it takes pride in being a top Vietnam hair vendor that supplies Vietnamese and Cambodian hair weave. Aside from weave bundles, this company also provides other kinds of extensions and hairpieces. From wigs, toupees, hair toppers to all kinds of hair extensions, all are available at Laylahair.
That said though, the main concentration of Laylahair business is human hair weave and extension. This company is the one and only hair vendor in Vietnam that can make any kind of extensions you request. Besides the classic types like bundles, clip-in, tape-in, and fusion, they have recently developed techniques on seamless hair extensions. Have you ever heard about the skin weft, flat silk weft, or stitched tape extensions? These products are brand-new and offer a much better appearance to the wearers.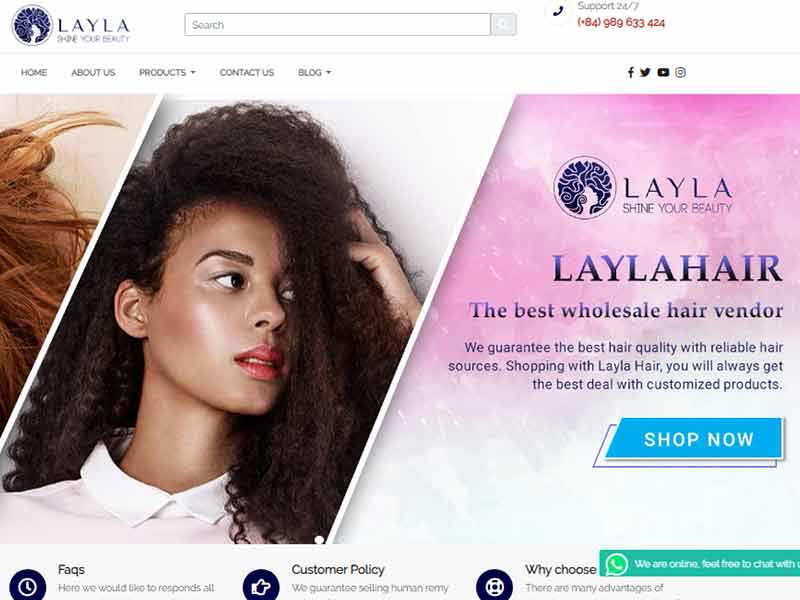 Making wigs is also a strength of Layla. They have full lace, lace front, 360 front and closure wig for clients to choose from.
An interesting thing about Laylahair is that except for the good human hair weave, they do not have many things that are available in stock. They only make the products once you have made the order, so the hair would be at its best status.
What about the prices?
Another thing that brings Laylahair to the list of top human hair weave brands in Vietnam is its attractive price. They have a fixed wholesale quotation for all clients, both individual buyers and wholesalers. Also, a VIP Policy with special promotion and discount will be applied if you make a large order or are their frequent client.
Lewigs – Best Vietnam Wig And Toupee Vendor
Another name to mention in the list of best weave brands is Lewigs. Different from other vendors that sell mostly hair extensions, Lewigs provides the solution to hair loss problems in both men and women. Simply speaking, their main products are human hair toupee, hair topper, and wig.
While the products of other human hair weave brands in Vietnam are for women, the ones in Lewigs serve both of them. They work hard to offer the perfect hairpieces to people who are suffering from hair shedding and baldness. They have a firm foundation in the field of hair loss, thus understanding well how to help people cover their shortcomings. Lewigs have top-notch men's toupee, which other Vietnamese hair companies fail to supply.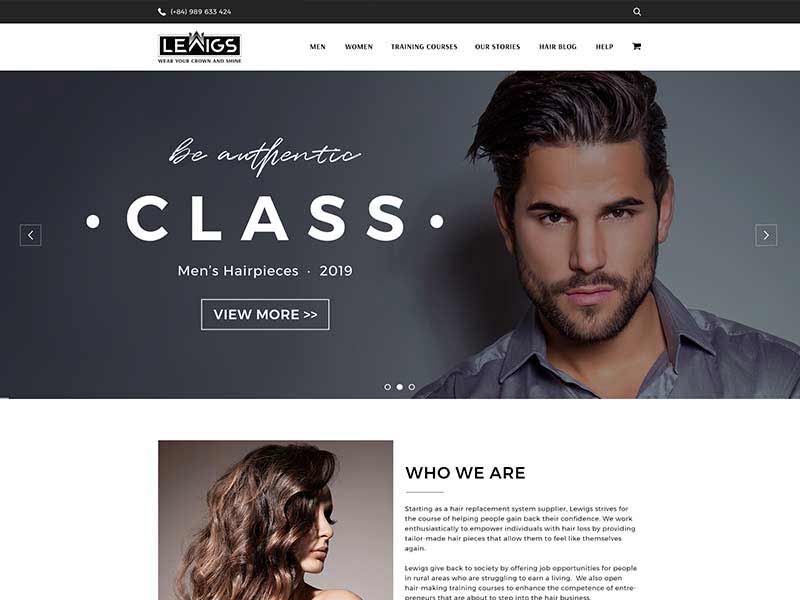 And importantly, their hair replacement systems are custom-made up to clients' sizes and requests. They do have in-stock items made of the regular sizes, yet it is still preferable to contact them directly for a customized hairpiece.
Of course, wigs are available to shop at Lewigs. You can search for their pre-made human hair wigs, or buy lace fronts, closures with good human hair weave to make the wigs yourself.
Last but not least, in case you want to order hair extensions, you can feel free to request them. Their staff is experienced in making extensions, so rest assured about the quality. 
Read more:
APOHAIR – The Oldest Vietnamese Hair Company
Among the human hair weave brands that last long, APOHAIR stands out as a reliable company with high productivity. Up to 2020, this hair vendor has been around for 15 years.
APOHAIR main products are women's hairpieces, including hair weave, extension, and lace hairpieces.
While others are making effort to invest in new products, APOHAIR sticks to their classic items. Their product range is quite limited yet reliable. It includes machine weft hair bundles, clip in hair extensions, tape-in hair extensions, and keratin glue hair extensions. Same as other hair companies, all products in APOHAIR is made from high-end Vietnamese and Cambodian human hair. They say "NO" to synthetic fibers.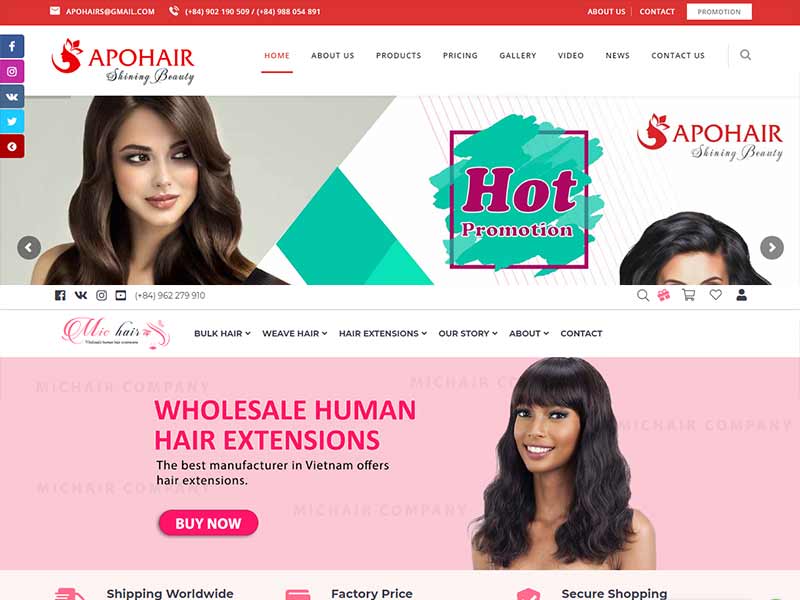 Mic Hair – Good Human Hair Weave Brands That Sells Things Cheap
When it comes to the best cheap human hair weave brands in Vietnam, Mic Hair is a not-to-miss name. Based in Hanoi, Mic Hair is a top raw Vietnamese human hair supplier that has operated for more than 10 years.
Long in the business as Mic Hair might seem to be, its product range is not as diverse as other companies. Their products consist of bulk hair, human hair weave, and hair extensions. The hair is sourced from reliable sources and undergoes no chemical processing, thus being exceptionally smooth and strong.
However, because most of their products are made with Vietnamese hair, it might be not suitable for those with coarse hair textures. Also, they don't have wigs or hair toppers, so if you want these products, this place is not the right destination.
That said though, the price at Mic Hair is quite affordable and payment is flexible. This is a strong point.
To wrap up, above are the 4 best human hair weave brands in Vietnam that we want to recommend you. No matter which one you will choose, you can rest assured when buying with them. They all have top-quality products, and their services are excellent, too! 
Hope you enjoy the post!