Bleached hair becomes a hot trend in recent years for both men and women. Some famous men with bleached hair are Zac Efron, Chris Messina, J. Balvin, Jonah Hill, etc. This hairstyle gives men an attractive look, but it also causes certain hair issues. Let's read information about bleached hair men with Lewigs in this article.
Bleached Hair Men – Is Bleached Hair Suitable For You?
If you wonder if male bleached hair is suitable for you or not, let's see some factors:
Firstly, you should consider your age. Guys bleached hair is more and more popular, especially for the young. However, it does not mean that old people cannot try bleached hair. The most important thing you have to pay attention to is to choose a suitable color for your age.
Secondly, you should know about your hair type and color. Owning dark (such as black color) and thick hair makes you find it hard to bleach hair. It may take lots of time to have men bleached hair as you like.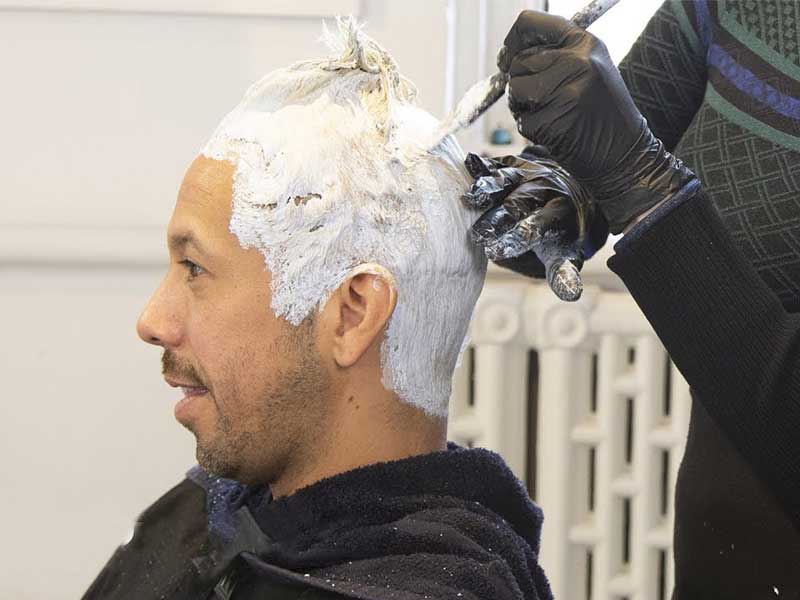 Of course, we do not have any rules for your choice, but you should find the color based on your skin tone. For example, darker skin tones, lighter, even skin tones work well with bleached blonde hair men or bleached white hair men.
In some cases, bleached hair is not a vibe such as a job in an office with a business-casual dress code. Moreover, you can still bleach your hair, but do not choose a very light color. Besides, if you have a simple style, you can try a less eye-catching hairstyle.
Do you want to keep your hair healthy after bleaching it? If the answer is yes, you will need some special products to take care of your hair to restore damaged hair caused by the process of bleaching (if have). Therefore, before deciding to bleach hair, you should think about the amount of time you have to spend caring for your hair after that.
Other issues:
Will Bleaching Damages Your Real Hair?
Although bleached hair can bring to men a special different look, bleaching damages your real hair. It is the truth. Therefore, you have to accept some damages that bleaching may cause.
The first thing you can recognize is that your hair lost its moisture. The bleaching solution makes the hair enlarge, leading to a separation in the cuticle scales that make up your hair. Your hair will become dry and damaged easily.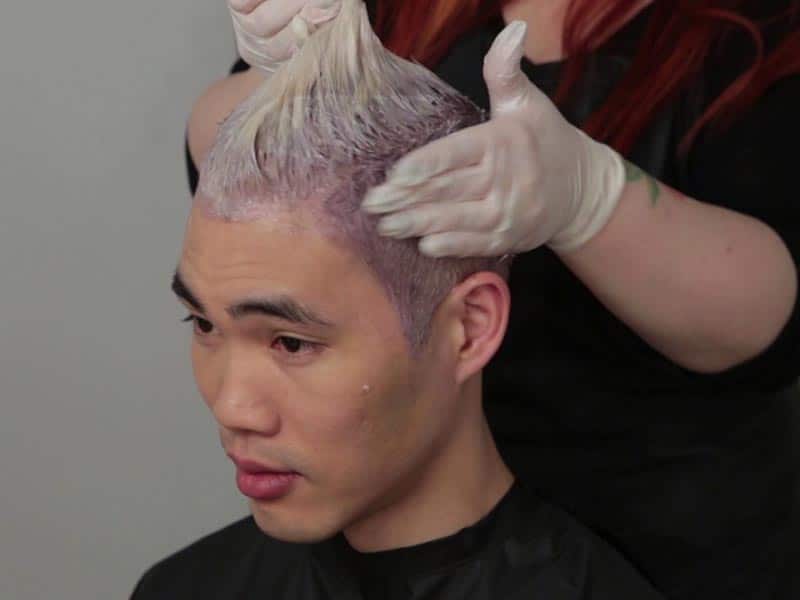 Hair breakage is unavoidable. Bleaching makes the porous nature of the hair, resulting in hair breakage. As mentioned above, the solution causes the cuticle scales to separate which causes the hair to become even more brittle. The more brittle the hair is, the more hair breakages you will have.
Besides, your hair may suffer from other problems such as hair loss, natural shine loss, split ends. In short, your hair may be weaker and more vulnerable to other chemical and non-chemical hazards such as heat-styling with blow-dryers and tongs, to the effects of sun, rain and wind.
Things To Notice When Bleaching Your Hair Men
Although bleached hair men cause hair problems, you still can try if you want and notice some things to reduce the risk of getting problems:
Do not bleach your hair at home, especially this is the first time that you have bleached hair. Bleaching may cause some uncomfortable feelings like a sense of tingling. You may get redness, itching and the development of sores. It is essential to let the hairstylists bleach your hair. In case you have negative reactions, they can help you solve it. Moreover, they can give you advice such as which color is suitable for your face, which product you want to choose at a reasonable price, some special products you can use to take care of your bleached hair, etc. The hairstylists also know how much time bleaching products should be on your hair to get the right color as you want, so they will wash your hair when it should be.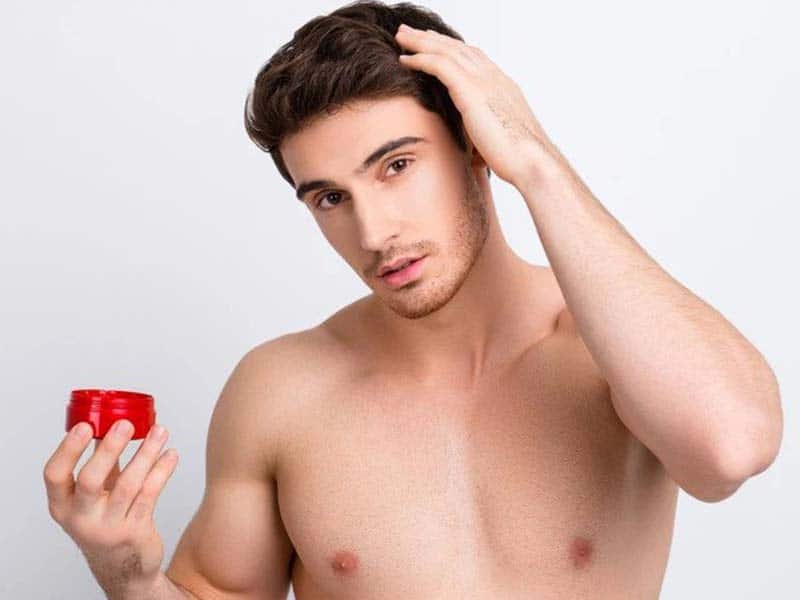 After deciding to go to a salon to bleach hair, choose a good salon having high-quality products and experienced hairstylists. The products with low quality not only cannot help you have the ideal color but also cause serious side effects.
Keeping your hair strong and healthy is also very important. No men want to see hair loss, split ends or hair breakage regularly after bleaching.
+ It is essential to hydrate your hair. One of the common problems after bleaching hair is moisture loss. Ask the hairstylists about intensive hair treatment you can use. You can try some natural oils such as olive, coconut, or avocado oil which can as deep conditioners to nourish your hair effectively. Besides, you can apply some hair masks to avoid hair dehydration.
+ If you have a lot of damaged ends, do not hesitate to trim off them. Do not think that split ends are small damages and they will disappear. They can travel down your to your scalp, leading to damaged, frizzy hair.
+ Bleached hair men are vulnerable to environmental factors such as UV rays or pollutants. As a result, remember to wear a hat or take an umbrella with you when going outside to reduce sun expose. Take hair sunscreen if you can.
Jump to:
+ Bleached hair is very weak and heat may make hair weaker and more prone to breakage. After washing hair, it is better to let it dry naturally. Sometimes, when you must use heat for styling, you should apply a heat protectant and keep your styling tool on the lowest heat setting.
+ You should also reduce chemicals in your hair care routine such as using free-sulfate shampoo, wear a swimming hat and washing hair carefully after swimming to protect hair from chlorine.
That's all about bleached hair men Lewigs want to share. We hope that you can find a suitable bleached hairstyle for you and still keep the hair healthy. Additionally, you can read more hair care topics on Lewigs. Please send us your questions or comments if you have. We are always welcome them.