When referring to straight hair, people believe that there are different ways to achieve it. In this post today, we recommend a good way that you don't have to style your curls. Just wear bone straight weave and specie up your look. Team with eye-catching accessories, like a headband or clips, for a more gentle and feminine look. 
About bone straight weave
Before you get the straight look, spend your time finding ways with less hair damage. Recently, women are craving for human hair weaves and extensions because of their benefits.
Before, people have to experience chemical treatments to get a straight hair look. But now, with the best bone straight weave, you don't have to apply harsh chemicals on your natural locks. It is a protective method that is least damaging to your mane.
Suppose you were born with natural curly hair, purchase a straight hair extension if you really want to get that look. With human bone straight weaves, hairstylists can cut or style it to fit your face.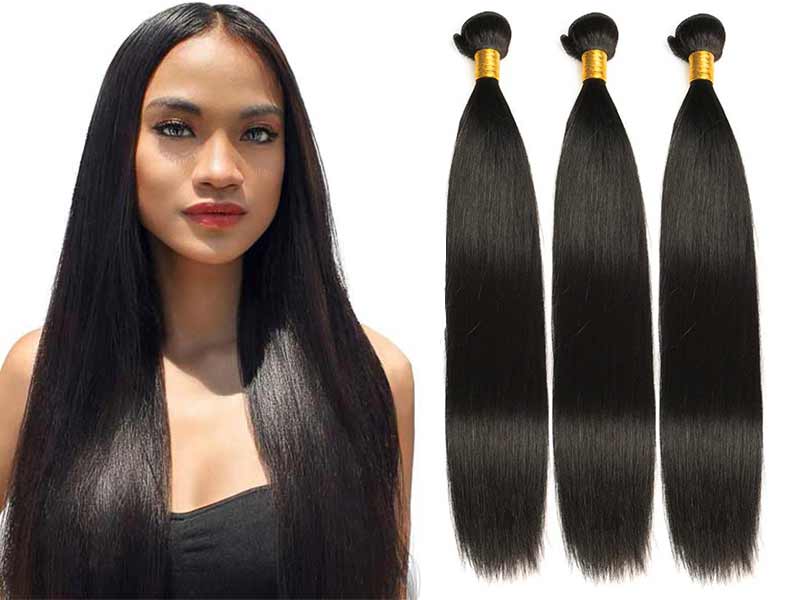 Pros of bone straight hair
– Protect your natural hair strands: Instead of styling your hair, you just purchase this item and get straight hair. No need to apply heat on your mane. It's simple, isn't it? There are tons of retailers supplying hair extensions on the market, and you should find a reliable one and buy hair.
– Versatile: When wearing bone straight hair, you can style it in a ponytail and just lose it. We believe you will attract others' attention and admiring glances.
– Add more hair length and volume: Not only give wearers a sleek and straight look, the hair extension is also useful for those with thinning hair. Instead of adjusting your existing hair, get a flat iron weave bone straight. 
Other posts:
How to get weave bone straight
Here is all you need to straighten the hair:
– A straightener
– Protective styling product
– A paddle brush and a wide-toothed comb
– Hair clips
This is how you straighten and achieve bone straight hair weave.
– First, you wash your hair weave to remove dirt and residue off the system. Then let the hair air dry or blow-dry it at the low heat setting. Gently brush the weave to get rid of all tangles and knots.
– Place the hair on your head or a wig stand. Spray a styling protective product on the weave before starting your work.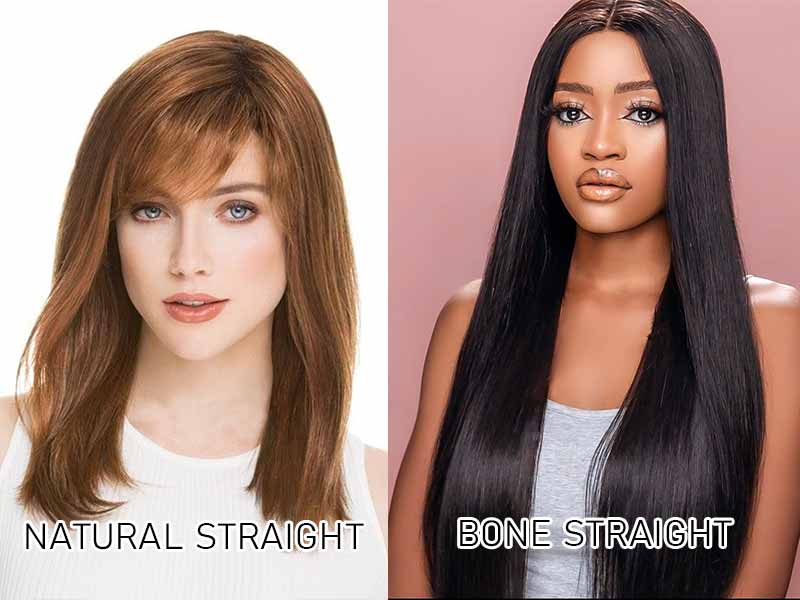 – Split your hair into even sections. You leave a piece of hair and secure the rest ones with hair clips. Make sure other sections are out of the way when you straighten.
– Hold a hair section and spray styling protective product on it. Place the comb at the top of the section, and put the straightener above your comb. You slowly move the machine down and move the comb at the same time. Keep doing until you reach the hair ends. Go back over the piece with your straightener.
– Just repeat the same step with other hair sections until all strands are straightened. You can get big or small hair pieces depending on the size of your styling machine.
So my hair weave is wavy, how to get curly weave bone straight? Whether your weave is wavy or curly, follow our guideline to achieve your desired hair look.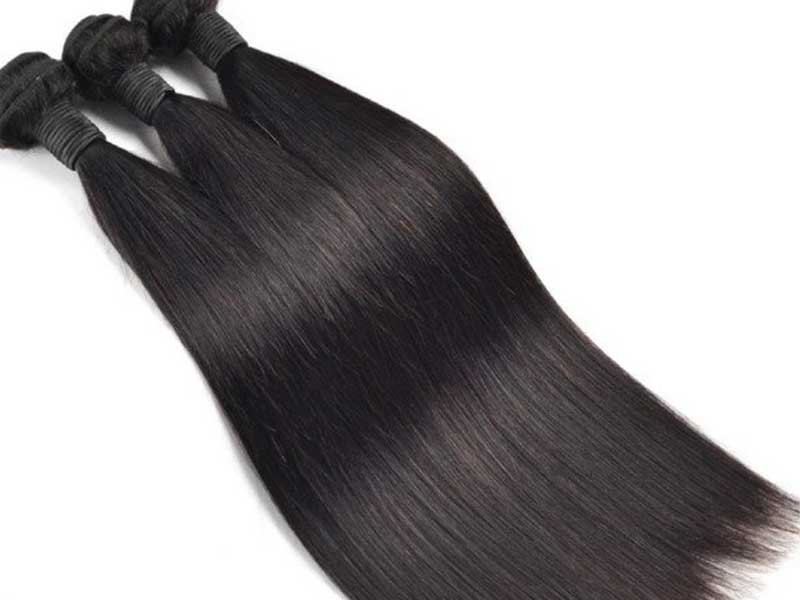 Different hair types of bone straight weave
Vietnamese hair
As a high-quality hair material, Vietnamese hair is believed and widely used by most hairstylists as well as wig makers. Hair strands are gathered from healthy donors in Vietnam. Women here always care for their mane with natural recipes; that's why it becomes popular. Vietnamese hair weave, therefore, is shiny, smooth, and healthy.
Also, Vietnamese hair is usually straight and a little wavy. So you can easily get your weave bone straight.
You no need to worry about the quality of Vietnamese bone straight weave. We commit it will not make you disappoint. Utilize it, and it will not be harmful to the health of your hair. Opt for any length of the weave since the choice is your own.
Cambodian hair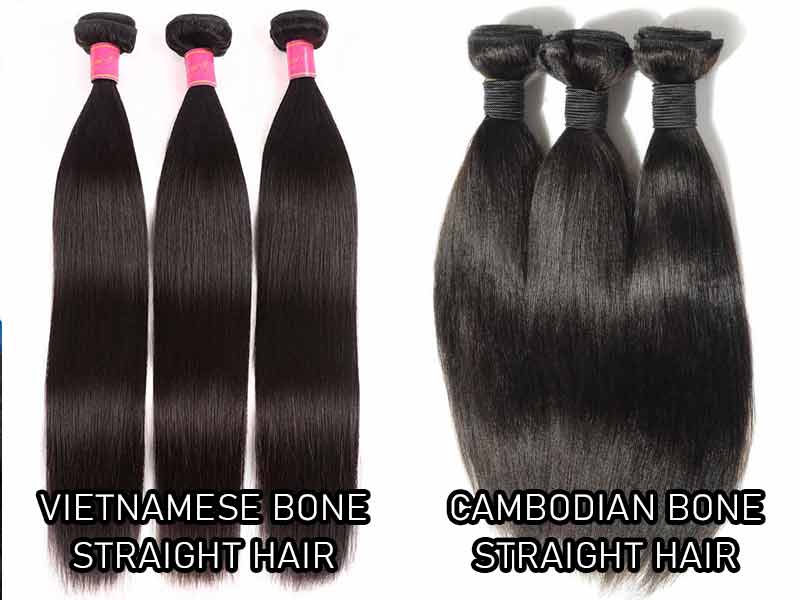 Just like Vietnamese hair, Cambodian hair weave is known as the best hair type. You may view tons of reviews about the quality of this hair type.
To be honest, Cambodian hair weaves are strong and thick. Wearing it, you may feel comfortable and satisfied. Try using bone straight hair weave to make beauty and switch up yourself. Many influencers and celebrities also use these hair weaves to renew their look in front of cameras and audiences. Their skilled hairstylists will make them look the best at any time. That's why you saw a singer with curl hair last week, but straight today. Human hair weaves are magic!
Or if you have a curly weave, let's learn how to straighten your weave bone straight to get new hair. As we said, both Vietnamese and Cambodian hair are high-end, you can restyle it. These hair types are heat-resistant, so they don't melt when you use a flat iron or straightener.
What's more, you can buy the bone straight weave made of Indian or Brazilian hair. But there are many retailers supply hair at low quality, you should check the hair quality carefully before getting it. Consult with an experienced wearer or hairstylist before buying hair. The outstanding advantages of using your real hair weave are that you will not potentially damage natural locks with too much heat, and you can still nourish your curls while wearing these extensions. Don't choose synthetic hair as it is not flexible and cannot last long. 
Jump to:
What to remember?
Feel free to get a bone straight weave to switch up your appearance and yourself, as well. As long as you apply it properly, no one can detect it. Don't forget to find out the simple ways on how to bone straight weave and how to protect your mane. 
When trying to achieve a new look with hair weave or extensions, however, remember to consult with your hairstylist. If you are unsure, get advice from them. Try not to damage your hair and the weave. For a more natural and feminine look, you can team with accessories or perfect makeup. Wearing these hairs, we're sure you will not regret it.