Generally speaking, Cambodian hair weave is an item that people use with the aim of adding more hair to their heads. Of course, it is not an easy task to find a good hair unit because the number of products in today's market is so overwhelming. But don't worry! This exclusive guide from Lewigs will help you.
With many colors and sizes, Cambodian weave hair could blend with your bio hair seamlessly. Celebrities have used them for a perfect hairstyle, and you can do it too.
Before buying yourself a good piece of hair system, it is a must to learn what is Cambodian hair weave first. And here we will get you covered!
What Is A Hair Weave?
A hair weave is a type of hair extensions where wefts are sewn or clipped onto the braids. Sometimes, it is also called machine weft hair. It is really beautiful and that's why a lot of extension wearers love it. One highlight of this hair is that it can last for several weeks.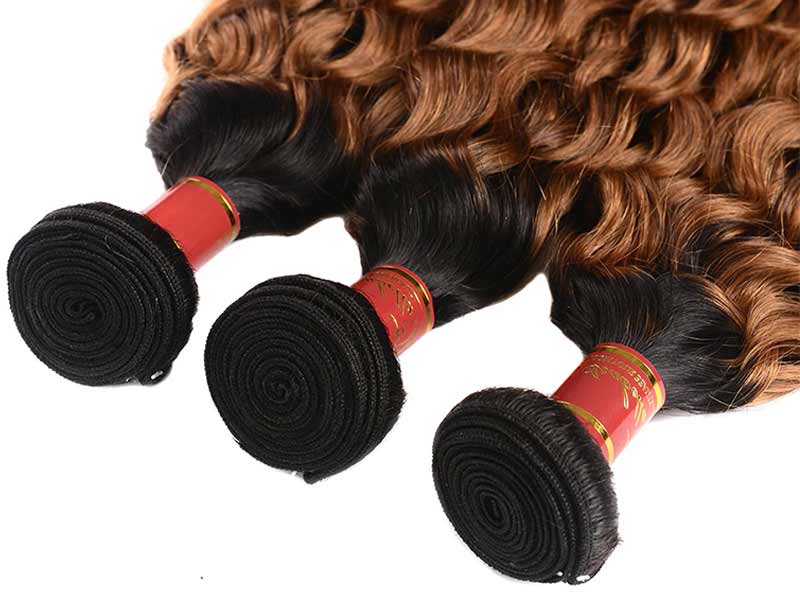 We highly recommend using virgin hair weaves to have a fashionable look. They are silky and could easily blend your real hair in both texture and color.
Hair weaves come in a variety of types as well as ways to apply and style. This is a good method to achieve full, long, and gorgeous hair without using any styling tools or chemicals. It is essential for you to understand all kinds of weft hair extensions in advance.
Single weft hair extension
Let's start with the single drawn first. Often this hair is harvested as a ponytail from only one donor. A standard weft of a single drawn hair is 50% full-length hairs. And the rest of the hair is shorter. This type of hair extension is suitable for those who want to get a natural look.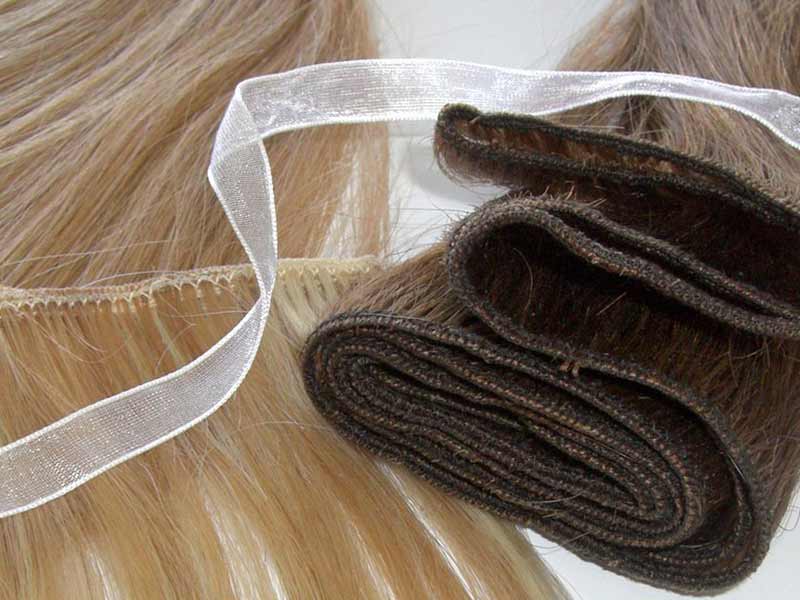 For instance, 24-inch Cambodian hair weave contains 50% full 24-inch length hair, and the hair rest is shorter. Because the making process is simple, the cost of the single drawn extension is quite cheap.
Double weft hair extension
Manufacturers use the hair that is gathered from multiple donors to make double drawn hair. It may take roughly 10 kilograms of raw hair to create 1 kilogram of this extension. It contains 70-80% full-length hair. The short hair will be removed before sewn to make the double drawn hair. As a result, the hair bundle will be in the same length and equal thickness.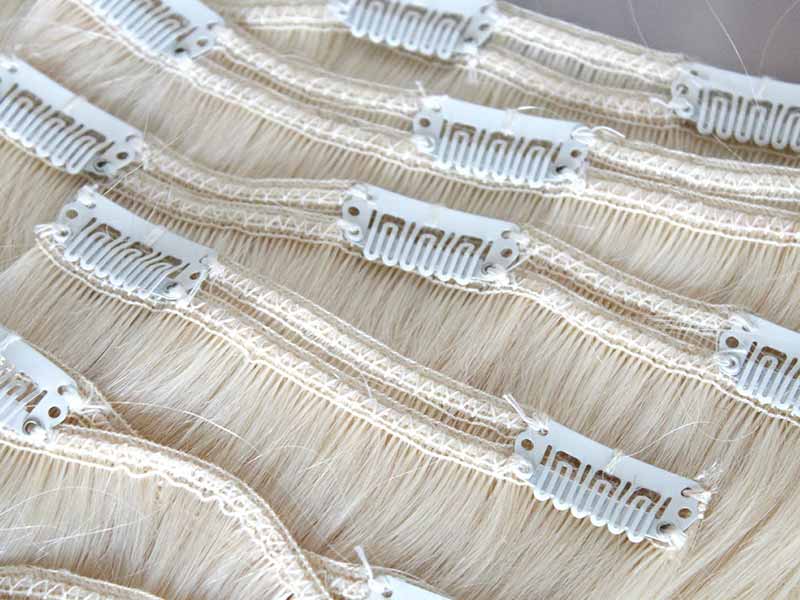 If you are not satisfied with this extension, super double drawn is an alternative method. It will be made depending on your request with the full-length hair is from 85%. Of course, the price of these types is higher than the single one.
Cambodian Hair Weave
Like its name, the Cambodian hair weave is made of Cambodian hair. Why does it become common? The first reason is the Cambodian hair weave texture, it is strong and luster. At Lewigs, we offer Cambodian hair in straight, body wave hair weave, and so on ranging from 8 to 30 inches in length. The hair texture also decides how blended the weave will be with your natural tresses. Compared to virgin Brazillian hair, the Cambodian one is heavier, softer and more gorgeous.
You can buy the item from many vendors in Cambodia such as Phnom Penh Cambodian weave hair or all suppliers around the world.
Read more:
How to Use Virgin Cambodian Hair Weave
The craftsmen combine Cambodian human hair extension weave with closure, frontal, etc. to create wigs.
Follow our guide below to turn weave into a new wig. You need closure or frontal wig, weaves, sharp scissors, thread, and needle.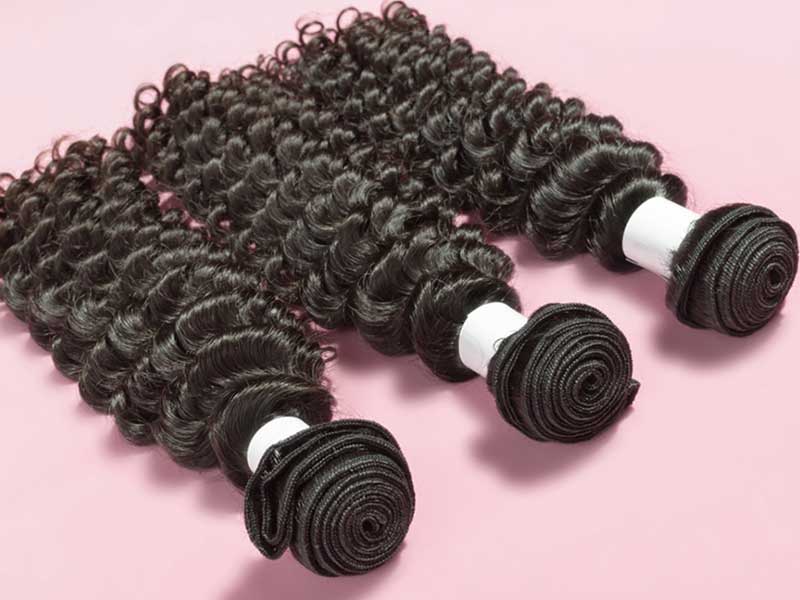 First, put a wig cap on the stand or wig head and secure it. Then take your closure and lace it on the head. If you want a side part, arrange the closure on the side of the wig head. Take hairpins to hold down the item so it does not move anywhere.
Next, use a needle and thread, then start sewing down the closure from side to side. Make sure the item lay down nice and flat also.
Take the weave and it is time to put it on the wig cap. Brush it first to detangle. You start sewing from the bottom first. Continue the process until the cap is full of hair.
Finish. Everything is all sewed up. You brush the hair wig in case it has gotten tangled while you were sewing it up.
Where To Buy Cambodian Hair Weave & Wig?
Do you wish to increase the length of hair or add more hair volume? Whatever it is, a human hair weave or wig is a fantastic choice. The question is, where should you find and buy Cambodian hair weave wholesale? You can search on the Internet, read reviews to find a trusted hair vendor. Or ask for some people who have experience in buying hair extensions.
Proud of offering the customer the high-quality products and best service, Lewigs is one of your destinations. This is one of the best virgin Cambodian hair weave suppliers. Also, we guarantee that our hairpieces are completely safe to wear.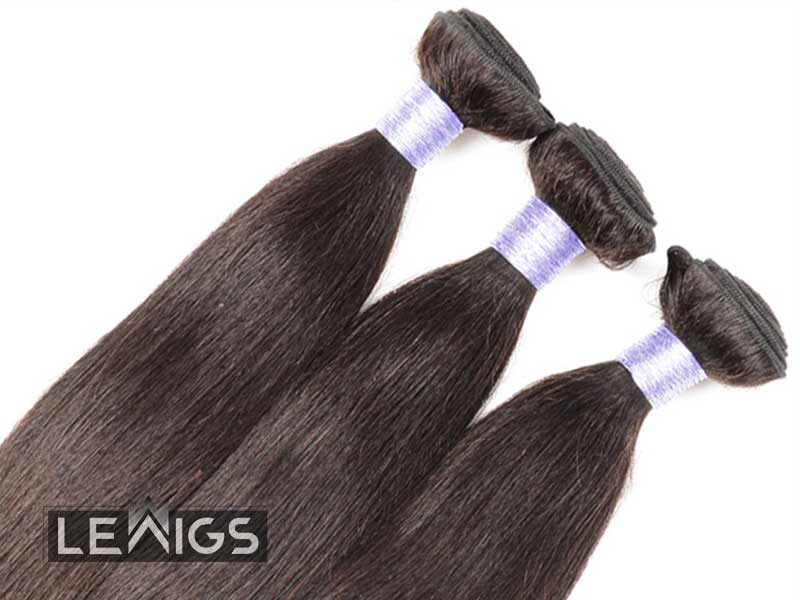 What are Cambodian hair weave bundles or wigs at Lewigs? They are the top-notch hair with unmatched quality and unparalleled price. If you are suffering from thinning hair, the impacts are possibly discouraging. We believe that quality and cheap hair weave are excellent for minimizing the related stress, letting you live a comfortable life. We also offer weave/wigs online, so let us know if you need. Don't worry about hair prices as everyone can get our hair without bankrupting.
We guarantee that our hair will satisfy you. They are 100% real human hair, no synthetic fibers. Also, they come with impressive textures, colors, and styles as your existing hair. They will overall bring the utmost convenience as well as versatility so that you can rock your look daily.
Buying wigs and weaves wholesale is not as difficult as you think because we are here. We hope that our sharings have addressed your questions "what is Cambodian hair weave?" and "where can you buy it"? Find out more helpful articles about the hair and wigs at Lewigs' blog.