Have you ever spot some hair loss from your head around the time you are suffering dandruff? Or vice versa, you realize you had a severe case of dandruff soon after you start losing your hair? Is there any relationship between dandruff and hair loss? Between excessive dandruff and hair loss, which comes first and affects the other? So you may come up with a question "Can dandruff cause hair loss?"
"Does dandruff causes hair loss?" This such question requires thorough research to give the best answer. So, Lewigs today is an honor to help you explain this question.
Dandruff and hair loss from Logical aspect
In a logical way, does solve the dandruff problem means to stop hair falling out? According to research, around half of people over the world experience dandruff at least once in a lifetime. And people spend millions of dollars on shampoos and ointments in order to treat dandruff. Although the dandruff problem can be solved, many people cannot stop their hair loss.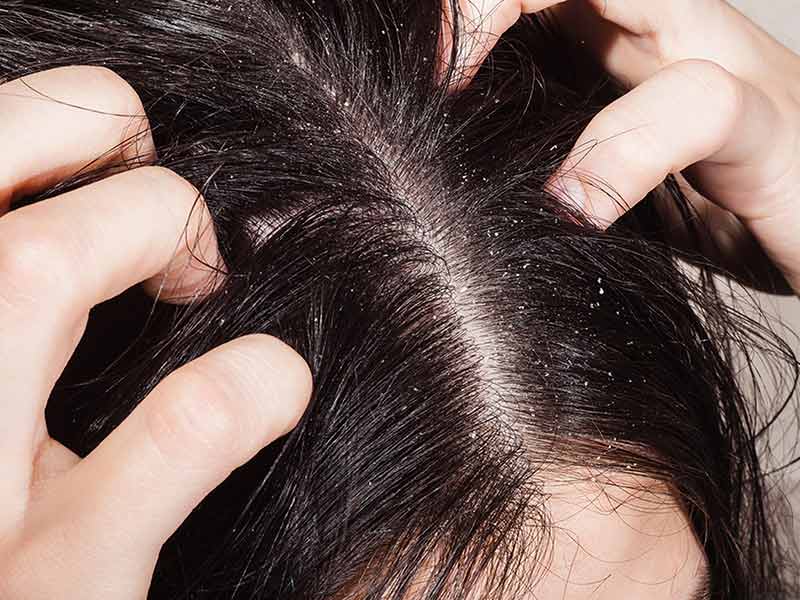 So, we can say that there may not an obvious link between severe dandruff and hair loss. So let back to the question "Can dandruff cause hair loss?"
The fact that if you observe your head from the other side of the shower drain, total hair loss means no more dandruff. But it may not prove anything.
Related posts:
From the scientific aspect: Does dandruff cause hair loss?
Research which is based on scientific opinion seems to give a more trustful answer to the question " does dandruff causes hair loss?"
It is all agreed by most physicians that the link between dandruff and hair loss is indirect or unclear. Those chain of events may prove that
Most people who suffer from hair loss are prescribed medications or ointments, which may contain Minoxidil. And this component in the prescription you get contains alcohol which seems to be the major cause of drying scalp. And dry scalp is the chance for the occurrence of flaking buildup or dandruff. Moreover, dandruff and dry scalps combined cause itch and irritation. Hard itchiness always requires terrible scratch which can make hair fall out from your head. Because scratching means pulling or breaking your hair, which contributes to the case of hair loss.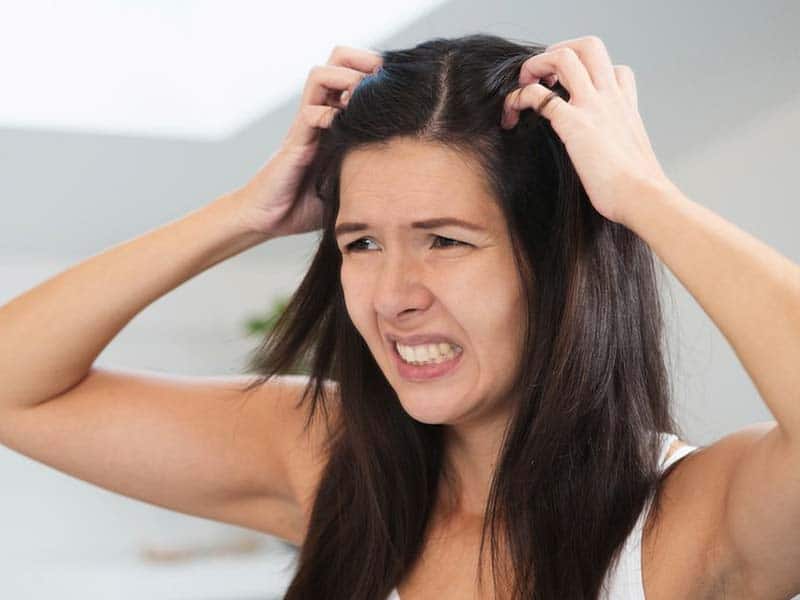 Hence, you can see that dandruff itself does not trigger hair loss but scratching. This theory has been proved by leading dandruff-mitigating scientists of famous shampoo companies, namely Head and Shoulders and Denorex.
Hence, if you want some suggested solution, we advise you to make use of dandruff shampoo hair loss which helps you save your lovely hair strands in this case. But if you start losing hair due to genetic or hormonal factors, this won't work at all. However, treating dandruff will give you comfort with clean and fresh scalps.
Why I have dandruff?
Will dandruff cause hair loss? No, not in a direct way.
First, look at what is the reasons for dandruff. In fact, it is hard to define or understood what causes dandruff. Easy to say when the scalp is too dry as well as to oily, dandruff occurs. And dandruff exists in various types although the symptoms of them may be alike.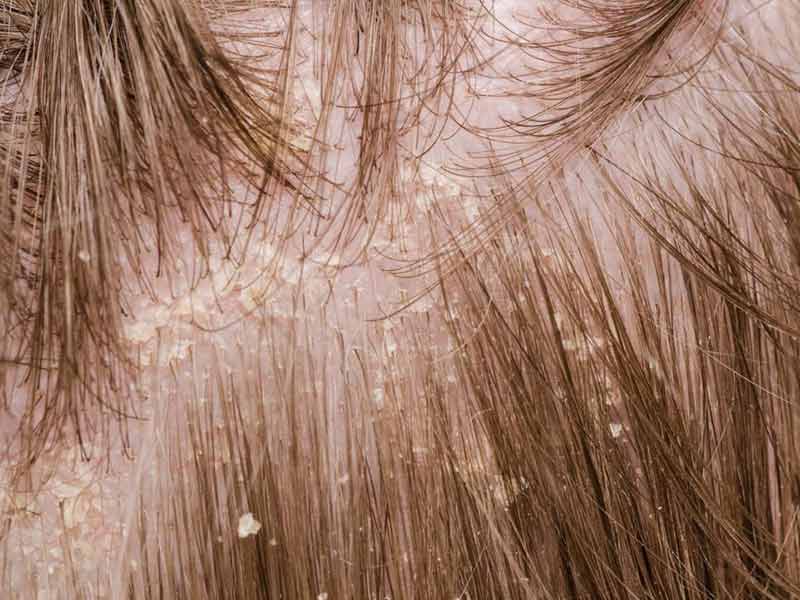 Dandruff is related to the skin of the scalps and fine hair is involved with the state of hair follicles. And dandruff is just a cosmetic disease, which does not a life threat or contagious disease. However, it provokes itching and irritated feelings, which annoys us.
In fact, there are some medical cases whose symptoms are the same as that of dandruff, which might lead to temporary hair loss. And the most severe cases are seborrheic dermatitis or psoriasis. They cause scaling like what happens when dandruff occurs but they can stretch other parts of the body. In case you spot something like flake or dandruff but it can spread out to other parts of your body and you find it more severe after using anti-dandruff shampoo contain ketoconazole, seek advice from your doctor to have a better therapy.
Don't stop shampoo your hair
Research reveals that about more than 60% of people, both men and women whether having dandruff or not may suffer from hair fining, breakage or hair loss. They spot hair falling out after each time shampoo their hair. Then they may come up with a solution which stops washing their hair. But the truth is that your hair can shed out anytime no matter how infrequently you shampoo it. And your hair strand will not wait for your next washing to fall out, it will happen whenever it tends to.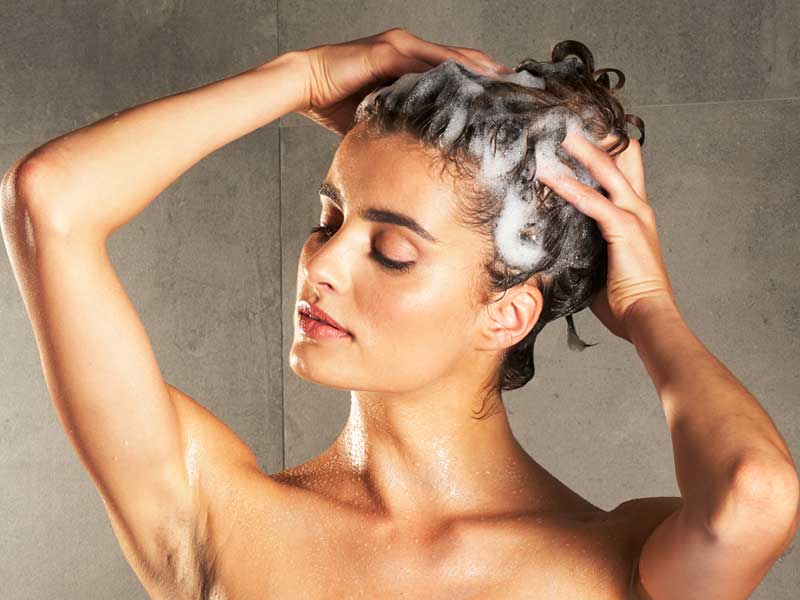 And the state of your scalp will become worse if you stop washing your hair. Because that time, your hair is lacking moisture then it gets more dye, which is the condition for dandruff to start. And as mentioned, dry scalp and dandruff will make you feel itchy and want to scratch, which ends up with hair falling.
Hence, you can conclude that stop washing hair is not an ideal solution. Keep washing your hair regularly will help you solve your problems to some extents.
You might also want to read:
What if you are suffering from hair loss?
If you have been losing your hair at a high rate after trying various methods and feel a little bit hopeless, you can try to use a hair replacement system. This system involves using hairpieces such as hair topper for women or hair toupees for men to cover your hair loss areas.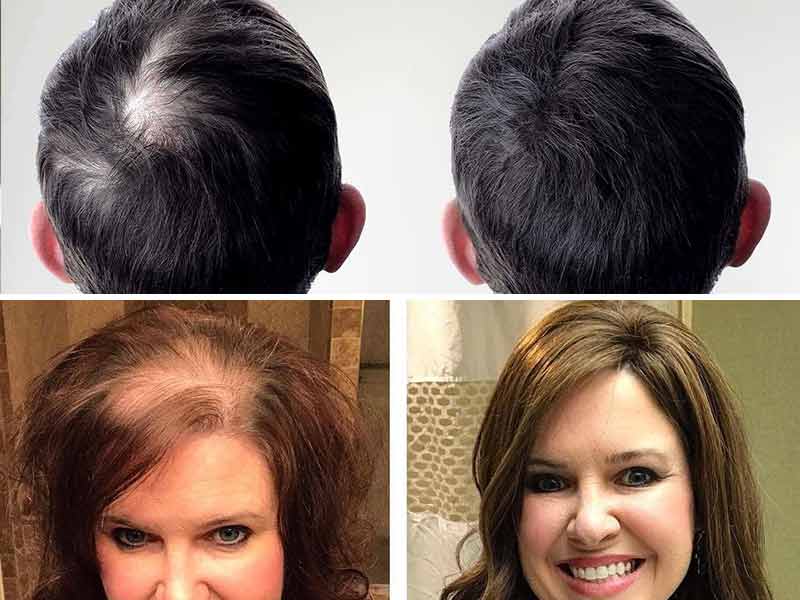 If you are interested in a hair replacement system, visit Lewigs websites for more products or you can read our article about non-surgical hair replacement to understand thoroughly beforehand.
Our conclusion
We hope that after this article you will have the answers to the question "can dandruff cause hair loss?"
If you have a problem with hair loss, we highly recommend you to use hair replacement systems. You may wonder where to buy them, so why don't you contact us right now. Lewigs is an honor to be the choice of most hair-losing people around the world. We just provide high-quality products with 100% human hair collected from Cambodian and Vietnamese virgin hair. Moreover, our hairpieces vary in styles, lengths, and colors. When you come to use, our hair professionals will give you the most useful advice and help find the best products for yourself.
In case you have a problem with dandruff, you may be interested in our writing about dandruff shampoo.
You may have more questions about your hairdo, do not be afraid to share with us, we try best to help you solve all your hair's problems.