You are pregnant and breastfeeding, is it safe to dye your hair? There are many long written about hair treatments, including the rule that women should or should not do in the pregnant period. Many people worry about the chemicals in the hair dye, such as ammonia and peroxide. So, can you dye your hair while pregnant without affecting your baby-to-be? Or is it harmful to your fetus growing inside of yours? Let's find the answer in this post.
Can you dye your hair while you're pregnant?
Being pregnant does not mean that you can't get wonderful hair tint. If you do the dyeing process carefully and follow some safety tips, you can while being pregnant. If you go to a hair salon, you should mention your pregnant to your hair colorist.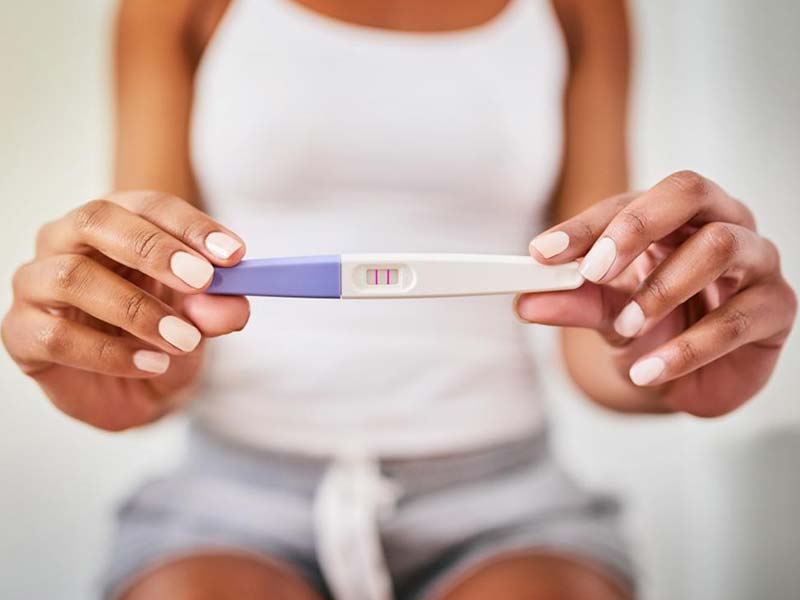 As the StyleCaster channel reported, the concentration of ammonia and peroxide in hair dyes in very low. Often, the small quantities of chemicals are not enough to put you at high risk for serious hair and health problems.
Can you color your hair with non-chemical dye while pregnant? It is an alternative product and safe for your skin. You can use permanent and semi-permanent hair dyes that are ammonia-free. They are safe to apply during pregnancy and breastfeeding periods. Your skin only absorbs only a small amount of hair dye that difficult to reach the fetus.
Other issues:
Safe Ways To Dye Your Hair While Being Pregnant
Here are some tips to make sure that you can achieve a beautiful hair look whilst protecting your fetus well.
Wait until the second trimester 
Can you bleach and dye your hair while pregnant? Experts advise that mother-to-be should wait until you are in the second trimester. What is a trimester? It is a period of three months in the pregnant period. Why? In theory, the first 12 weeks are the time of development for your fetus. The organs, hair follicles, and nails of baby-to-be are taking shape. Hence, you should not apply any chemicals to your skin. Although there is no hard evidence that proves that chemicals in hair dyes are harmful to your fetus, you should be more careful.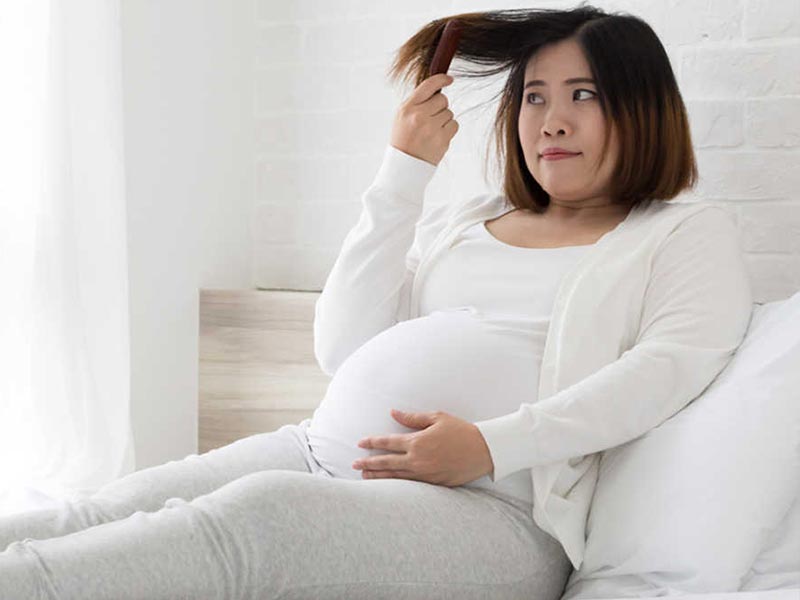 Choose the best hair color products
Opt for the friendly hair dyes that are ammonia-free while you are pregnant. So why can you dye your hair while pregnant if its ammonia-free? Because these products are created with extra gentle formulas, offering protection and shine. Search for the best products by reading reviews from previous users. Also, make an appointment with your doctor to get advice before going to a hair salon.   
If you are still hesitant to dye your hair regularly during pregnancy, you should consider using some safer tips. Want to highlight your natural locks, you should apply a "cap method." You wear a plastic cap and thin locks of your hair will be pulled through the cap. The holes on the cap are the highlights you want to apply on your head. Also, wearing a cap help you protect your scalp since this item covers all over your head. The hair dyes are only placed on your locks, do not touch your skin.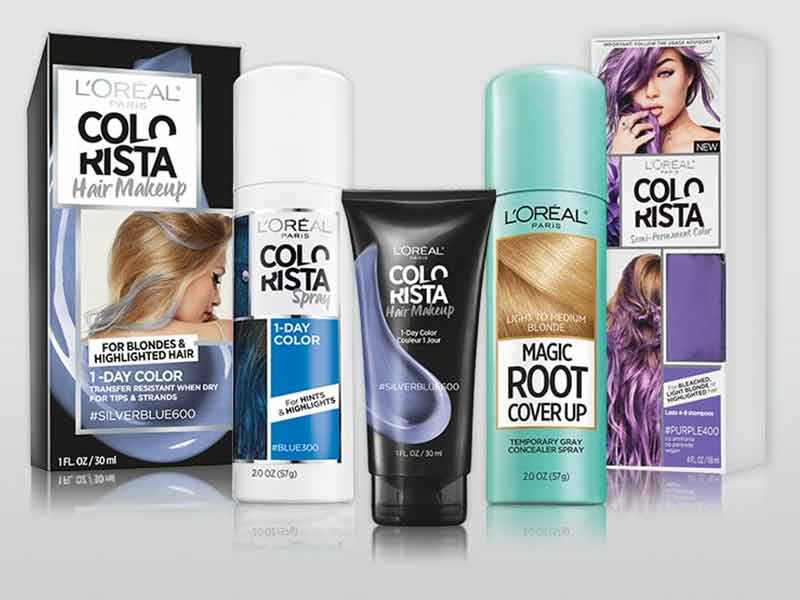 Apply gentle color
You should consider the type of hair color you use. Consult your hair colorists about the hair dye when you are pregnant. Use semi-permanent hair color products instead of permanent ones. These products do not contain bleach that is completely safe for pregnant women. Still, semi-permanent can't last long, it will fade after a month.
Should you dye your hair while pregnant? Opt for vegetable and henna dyes as an alternative product. Bear in mind that you have to check the label of the dye before purchasing.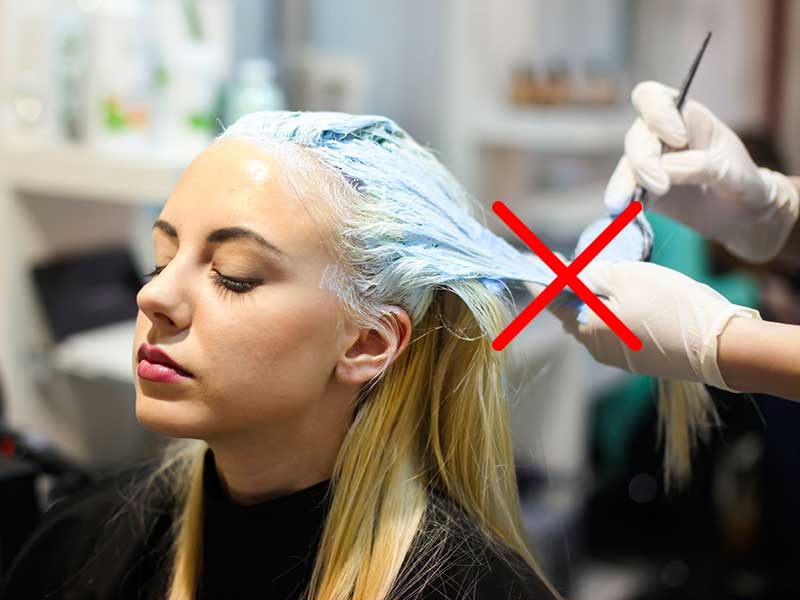 How many times can you dye your hair while pregnant?
During the pregnant period, it is fine if you dye your natural locks a couple of times. But you should use an appropriate amount of hair dye. If you dye your hair at home, wear protective gloves. It is important to limit exposure to harsh chemicals.
What can happen if you dye your hair while pregnant? Is it safe or not? As I stated, the chemicals in hair color products are not too highly toxic. It is safe to color your natural locks while pregnant. However, some studies have found that some have high doses of chemicals that can cause harm. Hence, check the label and components of the dye before buying.
Read more:
To Sum Up
After reading this post, we hope that you can answer the question "can you dye your hair while pregnant". Or find the reasons why shouldn't you do that.
Thus, you can choose to purchase the best hair dye at familiar brands or trusted stores. You don't want to dye your hair but you still want to get a colored hair, opt for a hair wig. It is the easiest and fastest way to get your desired look without damaging your natural locks. Reach Lewigs via WhatsApp link below to place an order. We commit to supply you with the best hair item.