Extracted from the seeds of the plant of the same name, organic castor oil is vegetable oil to have in your beauty kit, next to argan oil and sweet almond. Indeed, castor oil will be the best friend of brittle nails, dry/damaged hair and eyelashes that need to be fortified. Recognized for centuries, this vegetable oil is excellent for promoting hair growth. Discover all the benefits of castor oil for hair as well as its various uses in cosmetics.
What is castor oil?
This oil has been used for millennia for its "magical" virtues, especially by Egyptians who mainly use its virtues on the skin. It is said that it was Cleopatra's favorite oil, which was used daily to cleanse.
Castor oil composition
Castor is a shrub of tropical origin whose seeds are crushed to get the famous castor oil. Also known as beaver oil, this vegetable oil owes its cosmetic properties to its exceptional composition. Castor oil is rich in vitamin E, monounsaturated fatty acids (85% to 88% ricinoleic acid, 3% to 4% omega 9) and polyunsaturated (5% to 6% d omega 6).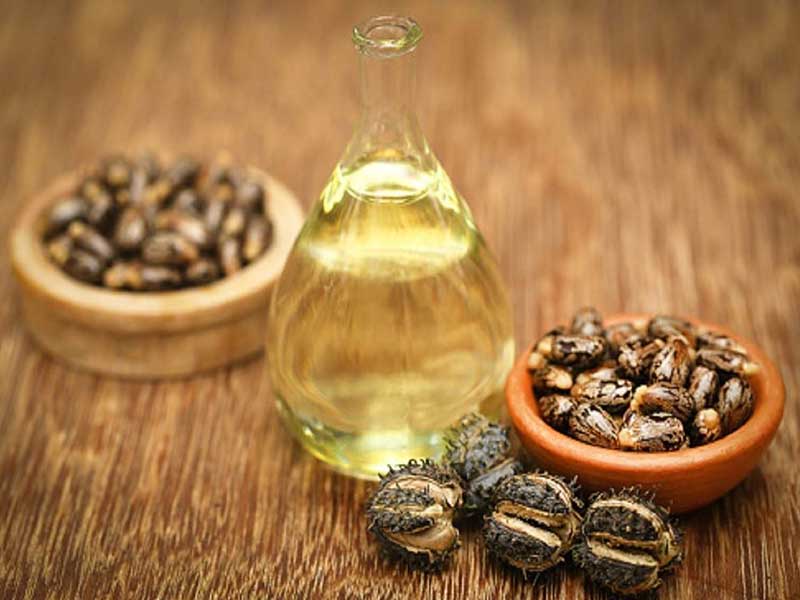 How to choose the best castor oil for hair?
Be aware, however, that the percentage of fatty acids in the oil is largely influenced by the mode of production. Thus, to ensure its quality and to enjoy all the benefits of castor oil, choose a certified organic extra virgin oil, from the first pressing and extracted cold. This is particularly the case of organic castor oil manufactured by the distillery De Saint Hilaire, you can find it in the beauty box of March 2018 or the organic castor oil of the brand Avril. Castor oil, which is obtained by cold pressing, has a very high viscosity. It is actually the densest vegetable oil that can be found.
This vegetable oil is obtained from castor seeds and is rich in fatty acids and vitamin E. Cold pressed, these seeds become a rather greasy and viscous liquid. This oil is also appreciated for its purifying and moisturizing properties that make it highly recommended and used to nourish and beautify hair or solve a thousand problems: dry skin and acne, muscle and joint pain.
Similar posts:
Why you can't eat castor seeds?
The absorption of castor seeds leads, after 24 hours, to digestive disorders and abdominal pain as well as diarrhea and vomiting. If they are not treated in time, these symptoms lead to severe dehydration and affect blood pressure in particular. The ingestion of seeds can even be fatal.
So, do not eat the seeds, but opt for castor oil for hair products. You can use castor oil to treat all kinds of problems like dry skin and acne, muscle and joint pain and benefit from its multiple benefits. In addition, it is 100% vegetable and natural.
Castor oil benefits for hair
This vegetable oil is therefore intended to moisturize and promote the growth of hair and nails. In addition to its contributions in the field of beauty, it is also known for its healing properties: it has a laxative effect but it would also relieve some pain such as osteoarthritis and arthritis.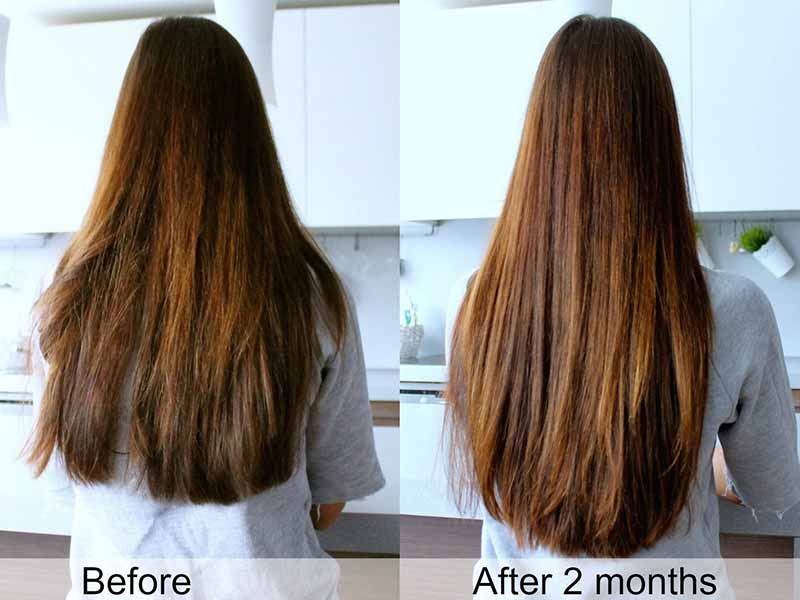 This oil is very nourishing: it hydrates the scalp, it makes the hair brighter and more flexible. But that's not all: it speeds up growth and repels it. Be careful not to abuse, this vegetable oil is oily and your scalp could quickly get used to it. Use it as a mask once a week by massaging your scalp, you will quickly see the difference, especially if you do fashion colouring or if your mane has recently been exposed to the sun.
Organic castor oil is also very effective at growing, moisturizing and fortifying fine and fragile eyelashes. Every night, before going to bed, pour a drop of vegetable oil on your finger. Pass on all of your lashes then rinse the next morning. Visible results in just a few weeks!
How to choose castor oil?
Make sure that it was obtained during a cold press procedure, the organic label guarantees a good product without adding substances. Finally, pay attention to the price: the castor oil costs between 15 and 20$ per liter, and not being well known, some dealers do not hesitate to inflate the prices.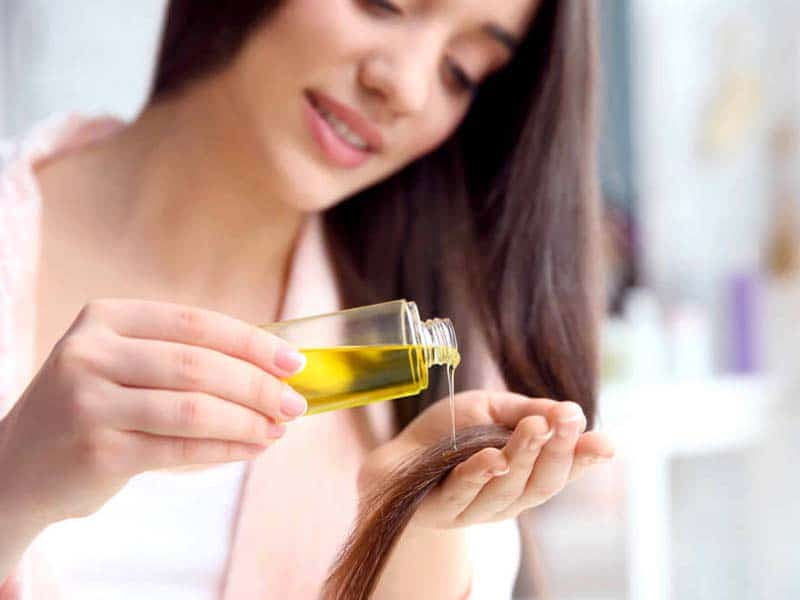 How to use castor oil for hair?
Castor oil for hair growth
Mix the castor oil and the aloe vera oil evenly, then spread the mixture over your entire hair with a good emphasis on the scalp (roots). Wrap your hair in a warm, slightly damp towel and leave overnight or at least 2 hours. The next morning, rinse with a shampoo based on castor oil. Do this 2 to 3 times a week. You will see visible results within 15 days.
Add a small amount of oil to your conditioner, foam or conditioner. Share your hair in different malleable parts and apply your product evenly all over your hair. The humectant effects of the oil help to block moisture and dark air in the hair.
Jump to:
Precautions
Castor oil is a source of many benefits, but does it have harmful aspects? If castor seeds are toxic, castor oil, used since antiquity seems quite beneficial and safe.
There are some precautions when using castor oil, because of its potency
– It is not recommended for pregnant women
– It is disadvised for babies and infants, by virtue of its hyper-laxative virtues. But you can use it of course in massage and external care for the little ones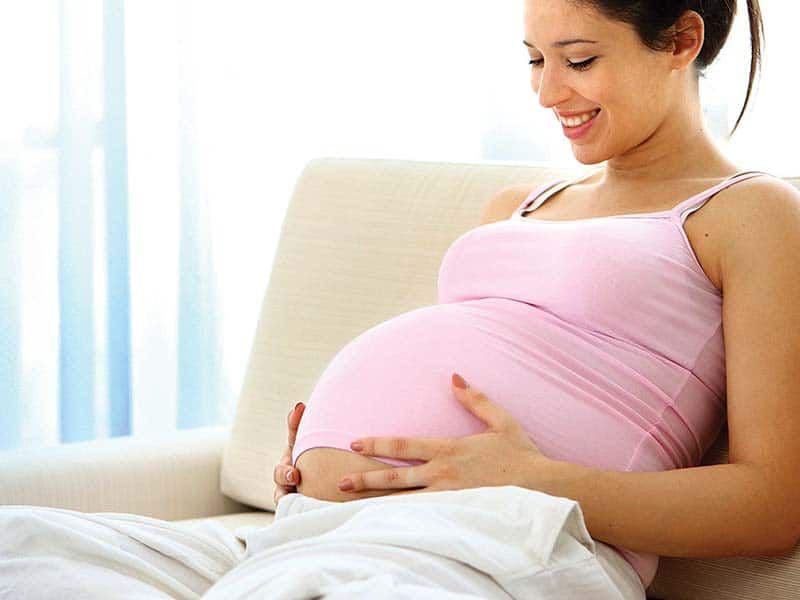 – It is not recommended for people with colic or ulcers, colitis or irritable bowel syndrome. It is not advisable for people suffering from hemorrhoids, the descent of organs or for those who have recently undergone surgery.
– There are also some side effects:
– Skin allergies. It is first advised to test this oil on a small portion of your hair or skin to see if you have no reaction
– Intestinal disorders that cause irritation of the walls of the intestine.
To wrap up
Castor oil provides health benefits and allows you to take care of your body and your health. Only castor seed is toxic if consumed raw and should not be ingested.
Now that you have been acknowledged with the essentials of castor oil for hair, can you draw a plan to take care of your natural tresses? Lewigs hope that our words today could somehow help you improve your hair growth problem.
In case you want an instant solution to your thinning hair, try out our human hair wigs and topper hair extensions! We have the excellent hairpieces to add seamless volume to your head.
Don't hesitate to reach us at any time to get support on this problem.
Thanks.