If you concern more about hair problems like hair loss, thinning hair, you may hear a lot of about DHT. It stands for dihydrotestosterone that is a primary reason for many forms of hair loss. When you search about hair loss treatment, you can see DHT blockers everywhere. "What are DHT blockers?" to "Do DHT blockers work?" to "Are DHT blockers safe?" Keep reading to help you understand about hair loss treatment a little better.
About DHT Blockers For Hair Loss
DHT is converted from testosterone with the help of 5α-reductase. The hormone can bind to receptors in hair follicles in the scalp that make the follicles shrink, leading to hair loss and stop new hair growth. To stop DHT from miniaturizing hair follicles, you should take action now. The earlier you treat, the more hair strands you can keep. It's time to use DHT blockers for hair loss.
In the 4.0 era, you can go down on the Internet to read about all kinds of hair loss treatment. The blockers appear in a variety of forms, they are shampoos, saw palmetto, green tea, rosemary oil, and other natural DHT blockers. And among them, finasteride is proved and certificated working for hair loss very well. Finasteride is a prescription tablet that is sold under the brand name Propecia. There are no studies that can answer to the question "Do DHT blockers lower testosterone", but we are sure that it prevents the conversion of from testosterone into DHT.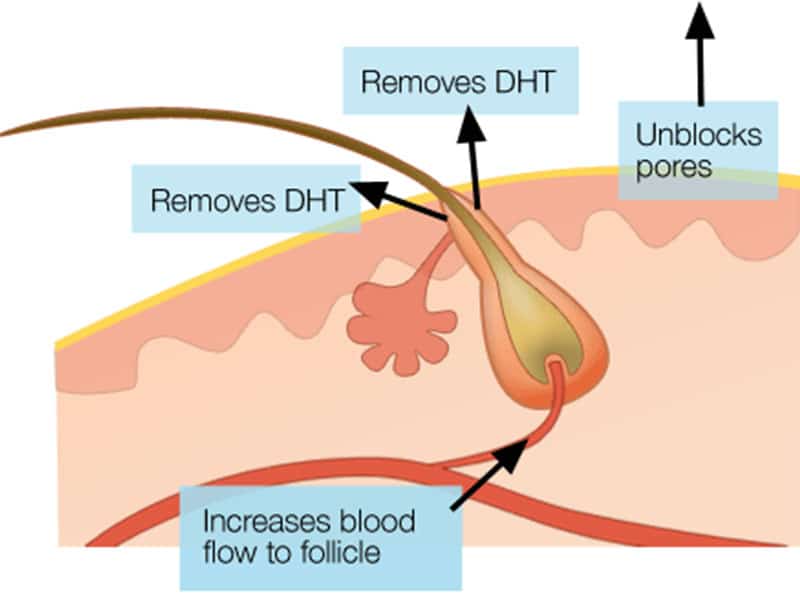 Do DHT blockers really work?
It is among the most effective treatment for hair loss problems. It works to reduce DHT levels and stop further hair falling out. Plus, it helps the strands regrow in the future. For example, a study showed that 83% of men taking finasteride could protect their hair follicle numbers and 66% had their new growth.
However, you should be careful before buying a DHT blocker. You can see many advertisements that medicine is made of herbal, organic and natural, but not all of them are real. Remember that not all sellers supply real medicine. Consult your doctor to receive the best medication.
Similar posts:
Some Best DHT Blockers
The good news is that there are a variety of effective ways to treat hair loss. Refer to some forms of DHT blockers to see what works best for you.
Finasteride
This medicine can treat your hair loss well. The American Food and Drug Administration (FDA) approved that a 1mg dose of finasteride can treat the alopecia in males if they use it continually. You take this drug by oral and follow the doctor's instructions. Use it at the same time each day for 3 months and you will notice the result.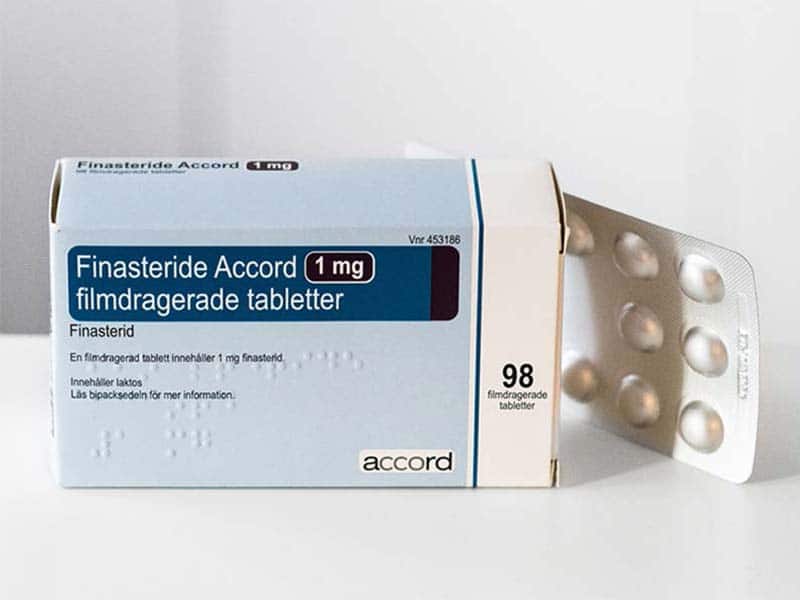 Many users comment that their hair state is improved and grow back after taking the medicine. Remember to use finasteride continuously if you want to get fuller and thicker hair. And the most important is that you should follow the doctor's prescription about finasteride dosage as it has side effects. It may slightly increase the risk of developing a form of prostate cancer.
Shampoos with DHT blockers
You should use herbal or natural shampoos and conditioners with blockers. Depending on the hair care product, it can help you reduce hair breakage, improve the hair condition, and stimulate hair growth. Combine the shampoo with the conditioner to get the full effect. Or combine washing hair with other treatments to maximize the new hair growth.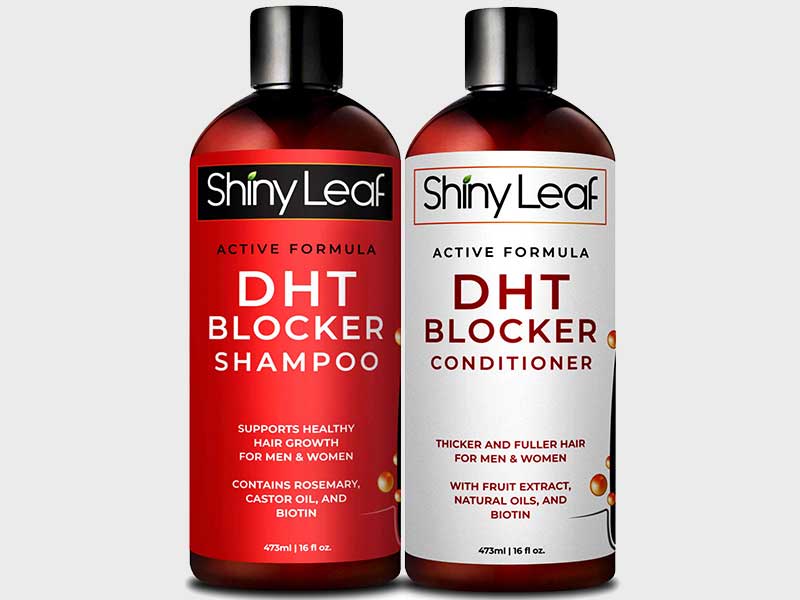 Shampoos and conditioners are designed to block DHT, improve thinning hair, and moisturize the scalp. Especially, they don't leave residues on your skin like some conventional products. If you want to know more about DHT blockers product, talk to your doctor. On the market, shampoos contain 1% Pyrithione zinc can work effectively to block the DHT hormone. These products are easy to use, but you should consider carefully before using them if you have sensitive skin.
Supplements
Supplements are found in tablet form, that help your body absorb the proper amount of nutrients. Also, it enhances hair growth. Everyone, any ages can take supplements. It is particularly good for those with vitamin deficiencies or other illnesses. They supply your body with the necessary nutrients and minerals.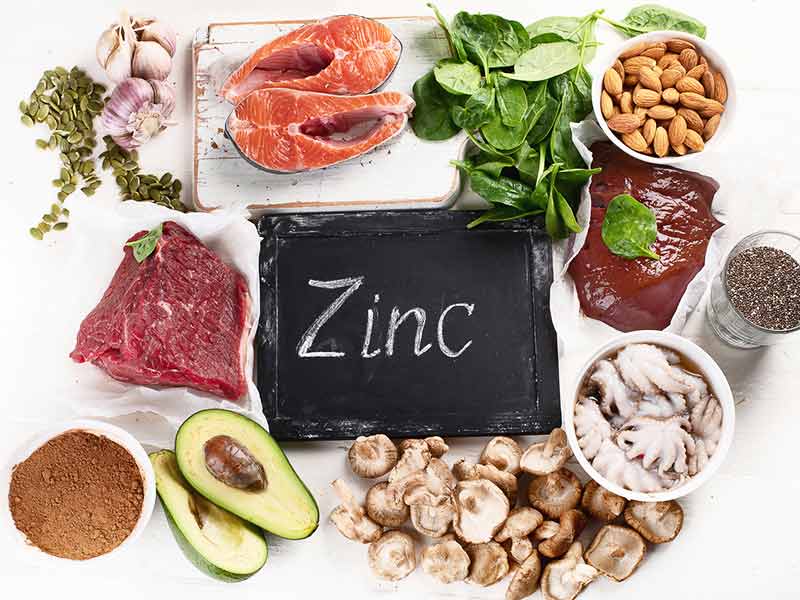 Eat foods that contain DHT blockers
You should eat several foods rich in zinc, phytosterol, biotin, etc. that block the DHT production. Carrot, mushroom, spinach are natural DHT blockers. Eat foods that rich in lycopene like watermelon, tomatoes, and so on. Natural DHT blockers food rich in biotin such as oily fish, bananas, berries can keep the hair stay healthy. Also, you can add soybeans, pumpkin seeds, black pepper to your diet.
See more:
DHT Blockers Side Effects
Its side effects are not common, but it does not mean that it has no. For instance, taking over-dose of finasteride can decrease the amount of semen released during sex. So it can lessen sexual ability.
Although you find your shampoo on the natural DHT blockers list, it still causes an allergic reaction if your skin doesn't suit its ingredients. It can cause itching, skin rash, redness or flaky scalp. Stop using it and make an appointment with your doctor.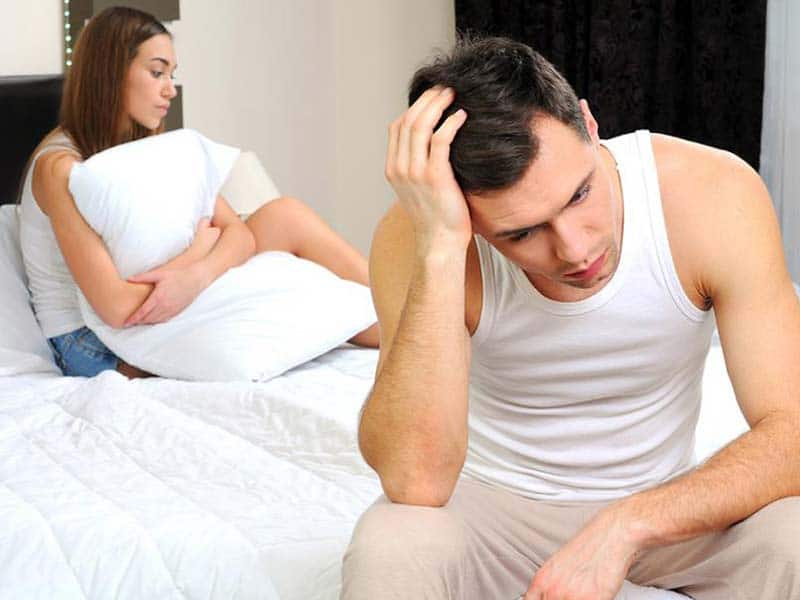 Other side effects you can see:
– Change the textures of your new strands.
– Increase the hair growth on your face.
– It can cause itchy eyes if you use shampoos with DHT blockers.
itchy eyes
– Cause acne and dermatitis.
Last But Not Least
The best thing you can do to protect your hair is taking action as soon as you see the signs of hair loss. There are 66% of men at the age of 35 experience hair loss. And the hair of a quarter of these men starts falling out by age 21.
Hopefully, after reading this post, you have a deep understanding of DHT blockers. Consider everything carefully in advance so that you could get the best hair loss treatment at the nicest rates.
For any further requires, drop us directly to get the answers. Not all, you can comment below or text us your questions at email. We will get back to you as quickly as possible.
If you are finding an instant solution to cover your thinning crown, try our toupee hairpieces. We have the best products at the nicest rates for you to shop with.