Product buildup is something most of us have to face in life. Either it caused by overusing hair products or just an accumulation of sweat and dust, the most simple and effective way to fight the problem is by clarifying shampoo. If you have the same problem with product residue and you belong to the group that prefers homemade products than off-the-shelf ones, this article is probable for you. Today, Lewigs is going to share with those who love "Do it yourself" stuff some popular recipe to make DIY clarifying shampoo. Keep reading to find your best solution!
What is clarifying shampoo?
Before digging into the way to make clarifying shampoo, some of you may wonder what it is and what makes it different from other kinds of shampoo.
Clarifying shampoo is known to provide a deeper and more effective cleansing than normal shampoo since it will eliminate all the buildups on the head completely, end up with a squeaky clean scalp. So, how make it work so well like that? Clarifying shampoo contains 80-90% of water as traditional shampoo, but it also includes some active ingredients such as cetyl-fatty alcohols, bromides or chlorines, etc, which helps to detox and impurify your head.
But these substances can cause hair to dry out and be more vulnerable. So, if you are more of a naturalist and want to use natural products that are friendly to your hair, forget the chemical formulations above and start preparing for your own DIY clarifying shampoo with natural ingredients now.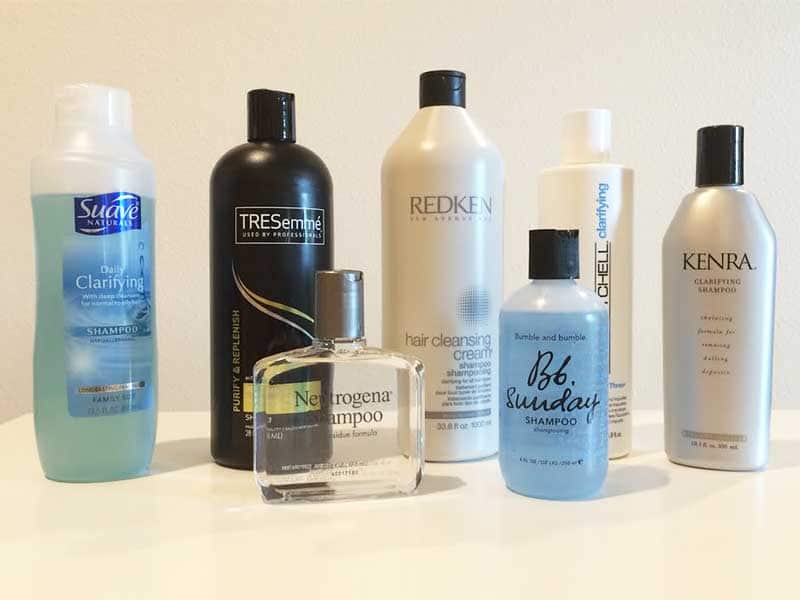 Homemade clarifying shampoo recipes
DIY clarifying shampoo with baking soda
If you search for DIY clarifying shampoo recipes, you will find most of the results involves baking soda since it is the easiest and basic formulation to make a clarifying shampoo at home. Also, this is one of the popular formula for a DIY clarifying shampoo for natural hair.
Other topics:
What you need:
– Baking soda
– Warm water
– Apple cider vinegar (optional)
How to do:
Pour 1 part baking soda into a bowl then add 3 parts of warm water into it. Stir the mixture until it becomes a smooth paste. You can add apple cider vinegar for a foam wash at this step if you want and mix it together with the paste. You can adjust the amount of the ingredients depending on your hair length and density and following the proportion above. After that, store the paste in a small bottle or travel-sized bottles for further uses.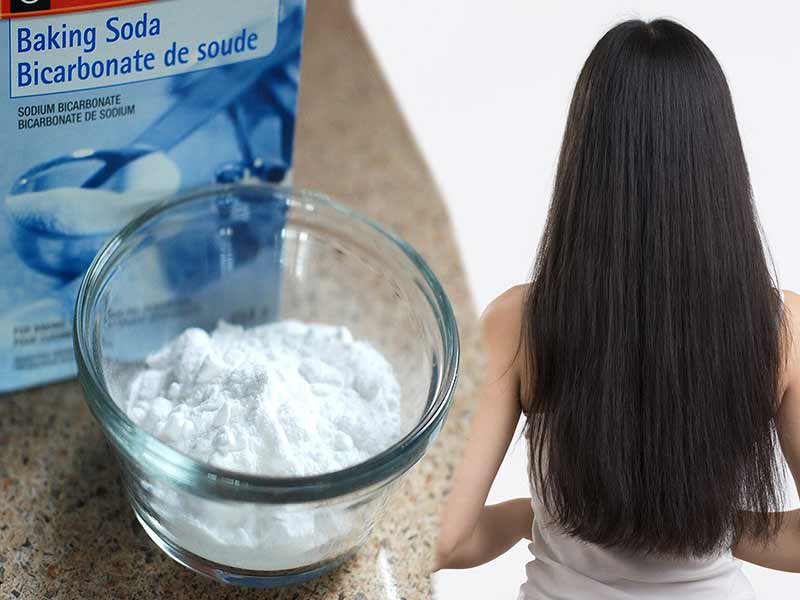 Wash your hair:
Wet your hair first. After that apply the mixture to your scalp and start massage gently in 5 minutes. Leave it in for 10 minutes and rinse the products out of your hair with plain water.
Baking soda shampoo is very high in pH so make sure to end washing with an apple cider vinegar rinse. Because apple cider vinegar will give shine to your hair locks as well as rebalance the scalp's pH after using baking soda clarify shampoo. You can use lemon juice for the last rinse instead of apple cider vinegar, it can be a perfect DIY clarifying shampoo for colored hair recipe.
Both baking soda and apple cider vinegar can cause irritation to some skin types. Hence, don't overuse either of them when you need a clarifying treatment.
DIY clarifying shampoo with bentonite clay
If you looking for DIY clarifying shampoo without baking soda, try this one. Having bentonite clay as the key ingredient in the recipes, this DIY clarifying shampoo will be not only good for getting rid of build-ups but also for boosting hair health and moisturizing the scalp. Also, this one is known as DIY clarifying shampoo for low porosity hair, since it is mild and friendly to this type of hair.
What you need:
– Bentonite clay
– Warm water
– Apple cider vinegar (optional)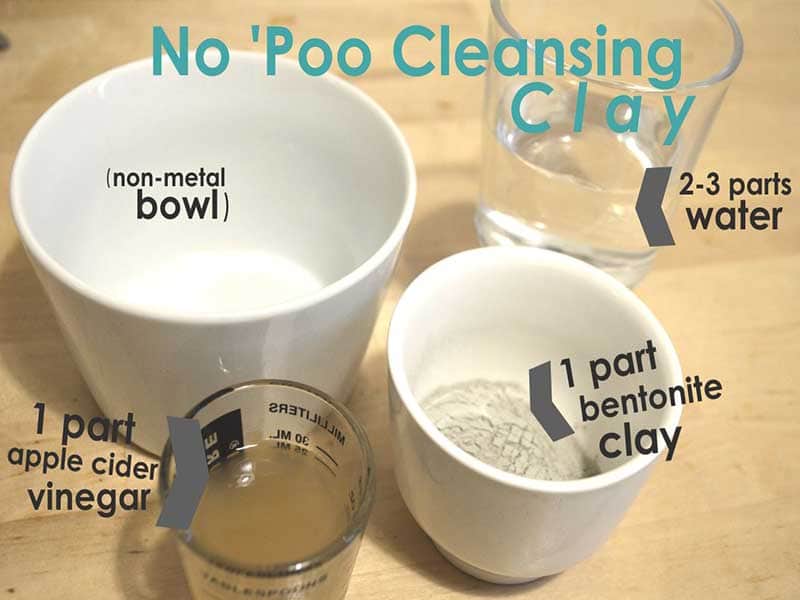 How to do:
Add 1 cup of bentonite clay and 3 tsp of warm water into a bowl. Then, stir the mixture until it becomes a smooth paste. Add apple cider vinegar if you want and stir the mixture again. Let the paste sit for 30 minutes.
Next, wet your hair and apply the mixture from roots to ends. Cover your head with a shower cap to prevent the mixture from drying out. Leave it in for 10-15 minutes and rinse well with plain water. Condition your hair after that as usual.
DIY clarifying shampoo with dried herbs
DIY naturalists cannot ignore this recipe! Herb like thyme or rosemary are the best natural ingredients to detox your scalp without treating hair harshly. They also strengthen hair follicles and promote hair growth.
What you need:
– Dried herb ( dried leaves of thyme or rosemary)
– Pure distilled water
How to do:
Boil 2 cups of distilled water with 4-5 leaves of dried herbs. Then Strain the herbs concoction to remove large leaves leftover and let it cool before applying. Shampoo your hair and rinse out well with this mixture and done!
FAQs
Does clarifying shampoo have side-effects?
Clarifying shampoo is much active and stronger than normal shampoo so if you overuse it, your hair can be dried out and become more dull and lifeless. So condition your hair after that can help you overcome this issue.
Read more:
How often should I use clarifying shampoo?
You cannot replace your usual hair cleanser by clarifying shampoo. Hence, you cannot use it too often. Two times a month is good enough for eliminating buildups without causing any damage to hair.
But anytime you think your hair really needs to be cleaned well or you feel too greasy with your hair, you can use clarifying shampoo. But remember to hydrate it after that.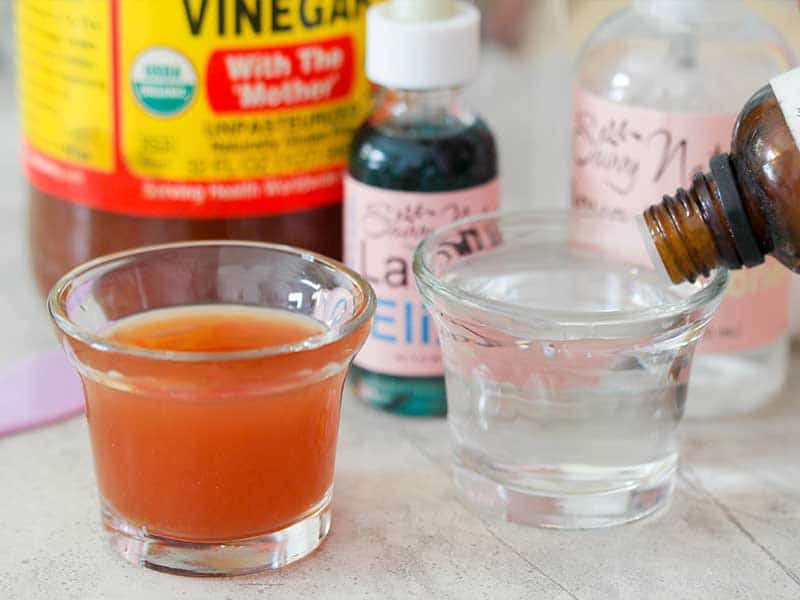 Our conclusion
Hopefully, this article will help you create your own DIY clarifying shampoo.
Whether you make yourself a shampoo or purchase from the store, remember to use it not too often and moisturizing your hair after each use for the greatest result!
If you find this paper useful, share it with your buddies and follow Lewigs blog right now for more!
Thank you for reading!