Hair topper is one of the best solutions if your hair is thinning, especially at the top. In addition, you can use it if you just want additional volume and length to your hair. Because of these benefits, you should know more tips to do hair toppers look natural.
Have you ever tend to wonder how to make a hair topper look natural? The secret is knowing what products to use, how to take care of and how to style it. Follow these tips from Lewigs and learn how you can keep your look natural.
Quick Tips To Make Hair Toppers Look Natural
Match Colors
If you don't want to have any connection between the toppers and real hair, you must be extremely careful in choosing the color. The strands of womens hair topper must necessarily match the bio hair color.
In this way, you will be able to own realistic-looking hairstyles and it is hard for anyone to discover that you are wearing toppers.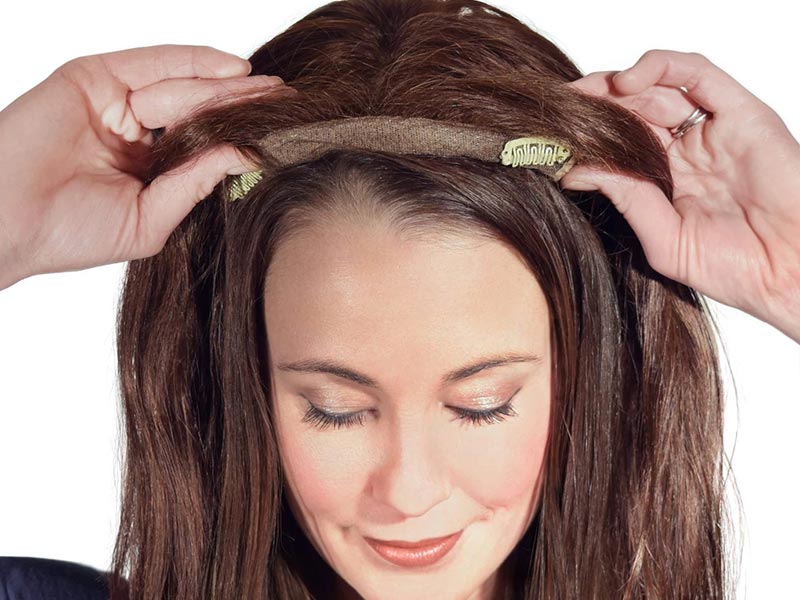 The color of your hair also contributes to the brightness of your face. Hence, you should choose the color of the extension that suits your skin.
– If your skin is slightly dark, look more prominent with dark tones such as dark yellow or dark brown.
– As for light-skinned skin, you can choose different colors for your topper.
Take Care of Hair Toppers Thoroughly
If you don't know how to preserve your hair topper, it quickly loses its naturalness and tangle. Therefore, you should also take care of both real hair and wiglets at the same time.
Read more:
Wash Your Topper
It's best to use suitable shampoos and conditioners for hair topper. Not all shampoos and conditioners are the same usage. You should use products possible which include UV and heat filters, tons of moisture and zero silicone and paraben.
Applying your conditioner and make sure it only goes on mids to ends of the hair wig. You should use a wide-tooth comb to gently distribute the conditioner.
– Never use hot water, only wash your human hair topper with cold or lukewarm water.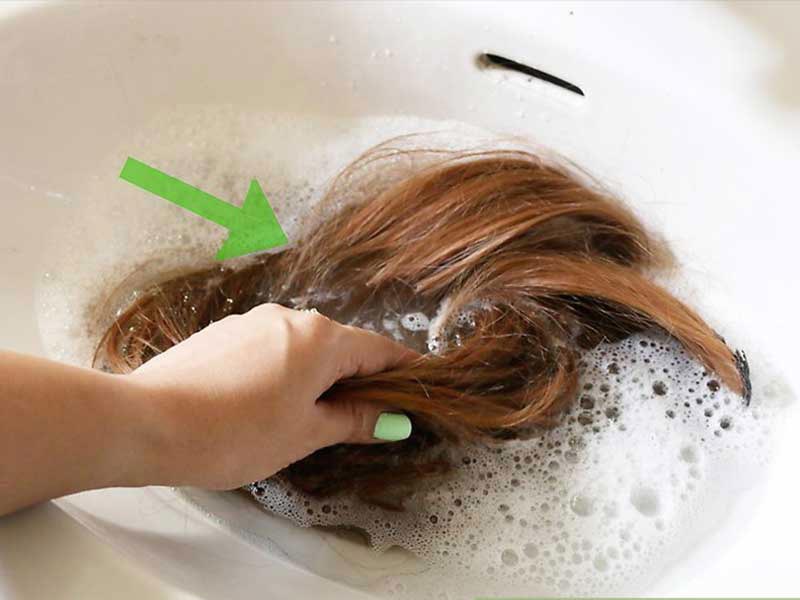 Frequency of washing
Excessive washing will cause your topper to lose its natural shape, color, style, and shorten their lifespan as well.
To do hair toppers look natural, only do it when it is necessary. When your extensions start to look dull, feel coarse, or smells, it's probably time to shampoo and condition. 
– If you regularly use hair toppers, you should wash them after 1 week.
Style to make hair toppers look natural
You can style human hair topper for short hair because it is 100% human virgin hair. Therefore, feel free to restyle the hairpiece with heat applicators.
Brush The Hairpiece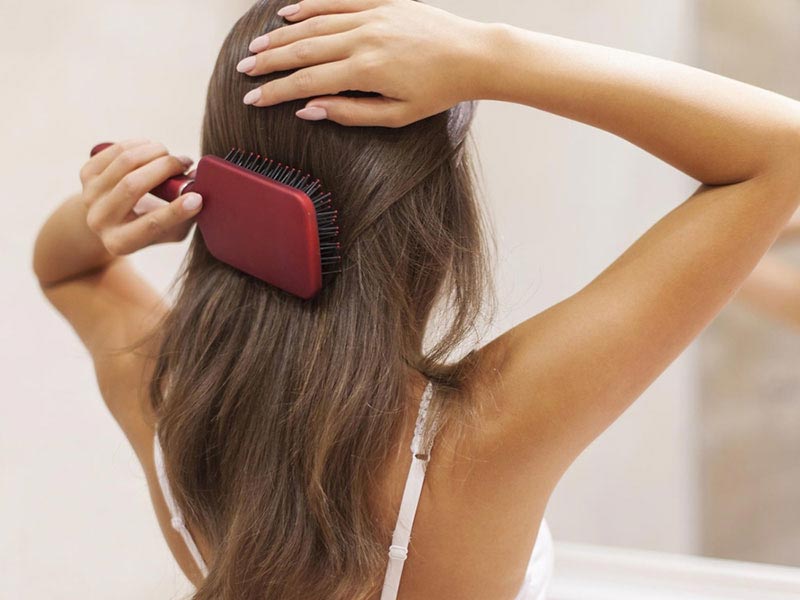 Use a nourishing spray for a wig before brushing. Divide the hair into small parts, then use a comb to brush from the bottom to the top to limit tangled hair. After brushing, gently shake the hair wig to make it natural and smooth.
Use The Hairpiece Carefully
With hair toppers, you should be a bit careful. Do not comb your hair or dryers if your wigs are wet. It's better if you let them dry naturally.
Air dry not only keeps your toppers last longer but retains the hair's structure and is not damaged by heat or strong impact.
When using, pay attention to protect hair toppers from the weather factors such as rain, wind, and harsh sun because they will affect the beautiful and natural of the wig.
When your wig is dirty, you can make use of hand sanitizer or toothbrush to clean them. You should hang your topper on the stand or store them to hold the hairstyle.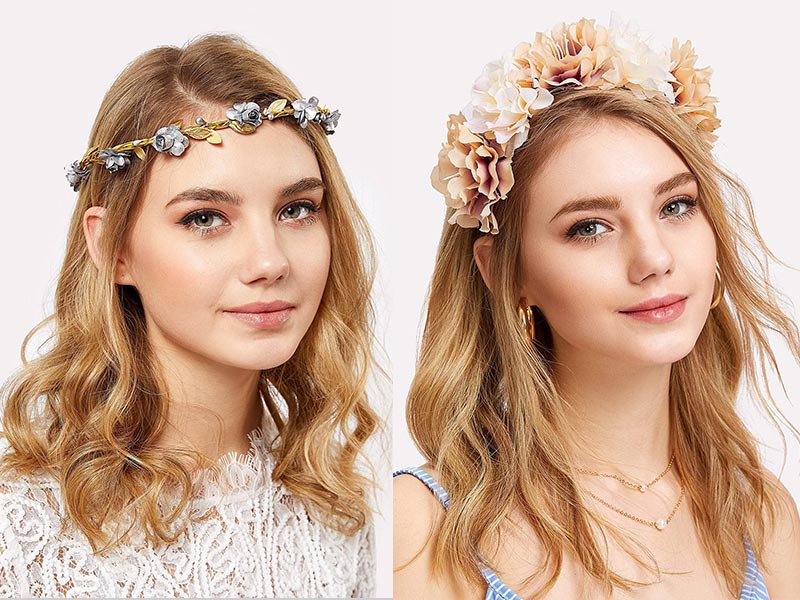 Use accessories to make hair toppers look natural
Accessories are great items to make your extension more natural. Use toothpicks, bands… to increase the adhesion of toppers on your head.
You can use turban towels with wigs… They not only do hair toppers look natural but also make you more beautiful and lovely. Besides, a hat is a great item to create highlights for your "unreal" hair.
View our lovable hair toppers:
Hair Topper For Thinning Hair
Best hair toppers with natural part work well to provide coverage for bald spots and conceal your hair loss. Instead of covering the whole head, they blend perfectly with your bio hair, offering a natural look and more comfort.
You can also realize that there are many celebrities who wear hair toppers to lengthen existing hair and change the external appearance.
Lewigs also supplies human hair topper piece, hair topper for short hair, hair topper for thinning crown and human hair mono hair topper. Our products are 100% human hair collected from Vietnamese and Cambodian healthy donors.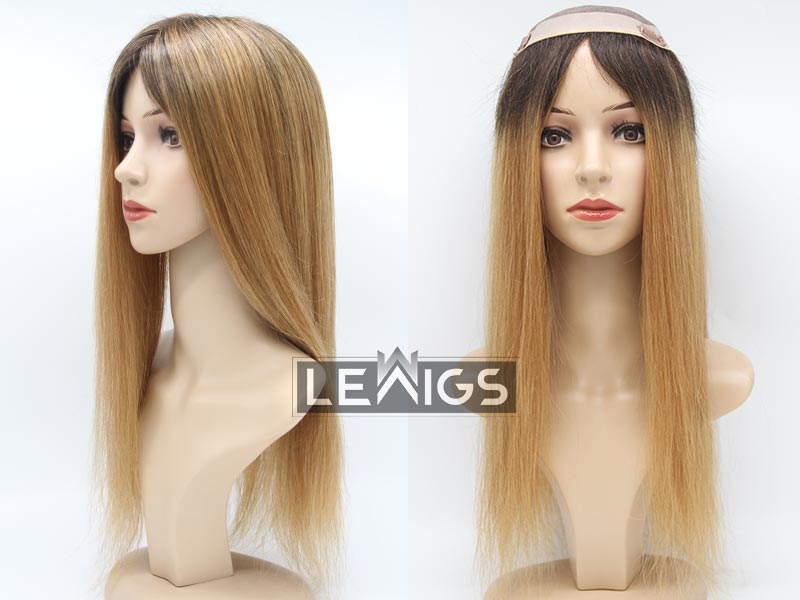 How To Do It Yourself Hair Topper?
Hair experts don't recommend making hair toppers at home because this requires many skills. However, if you are keen on making the product by yourself and just for yourself, you can do it.
High-quality hairs definitely last longer, so our recommendation is to buy 100% virgin hair that would be better for starting.
But still, with a starter, knotting hair is not that easy to try. Making hair toppers that look natural requires not only the meticulous hand but also professional experience, which you cannot achieve in just 01 or 02 days.
You could register a ventilation course to have the experienced worker train you first, and then you could practice making the hair toppers yourself.
Everything considered, investing in a hair topper will be the most affordable and time-saving option to head for. You don't need to join hands to all these complicated processes. Just have the hair vendors do everything, and all you need to do is to pay some dollars and bring your lovable hairpiece home.
The Bottom Lines
Don't worry because you have many useful tips to do hair toppers look natural. Let take good care of your extension and it will bring you shiny and attractive hair. 
And in case your human hair topper has been too bad to save, it's time for a new product! Shop with Lewigs to bring home the best hair extensions to replace the new one.