Hair loss, alopecia or baldness all refers to hair problem suffered by most men over the world. The reason for it is various but some it is not a real cause for that problem. Most people think hat-wearing can make hair fall out then end up with hair loss. But if you want to know it is true not, let's read through this article. Lewigs will help you answer the question: "Does wearing a hat cause baldness ?" thoroughly.
Does wearing a hat cause baldness?
The answer is "no". In fact, hair loss is triggered by genetic and hormonal elements. Stress or daily habit can cause body reaction then change your hormone levels, which may end up in hair loss. Hence, wearing a hat is not involved in your inner body or causes baldness.
Do hats cause baldness? There are various stories about hair loss, most people blame on the sunlight or hair care or styling products for the fining hair.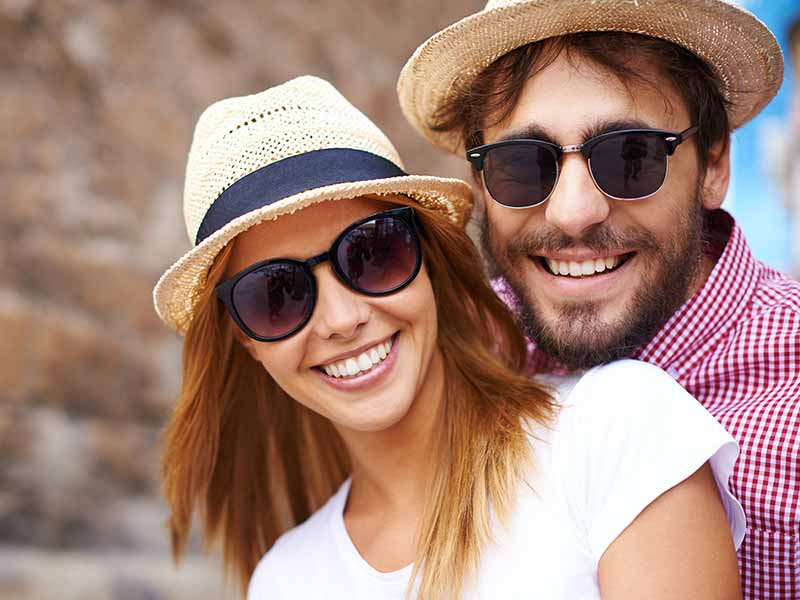 And commonly people think that baldness and hat-wearing has a link. Some may think wearing a hat can help them fill up your hair loss area. Others assume that hair falling out is resulted from wearing a hat then leading to Androgenetic alopecia as known as male pattern baldness. But it is just like a "rumor" and rumor never 100% true.
Hence, Lewigs have decided to explain the real fact behind why hair falls and answer the question " Is there a link between wearing a hat and baldness?" based on scientific proof. And we also tell you why people think wearing hats cause baldness.
Similar posts:
So, is there a link between wearing a hat and baldness?
As mentioned, genes play a role in causing hair loss. According to Dr. Michael Wolfeld, a physician specializing in both plastic surgery and hair restoration at Mount Sinai Medical Center in New York City, "male pattern" and "female pattern" baldness are both the result of an inherited genetic sensitivity to a hormone named dihydrotestosterone (DHT). It appears in hair scalp and some other body parts as well. Hair follicles of those with that inherited genetic sensitivity will shrink when exposing to DHT.
It is agreed that tight ponytail or braids can produce tension pulling on hair follicles, which over time causes hair to fall out.
Does wearing a hat cause baldness? Wearing a hat not tightly will never cause that tension as tight ponytail or braids do. So tightness is a problem here. But in case you wear your hat so tightly, it will live an indentation in your scalp.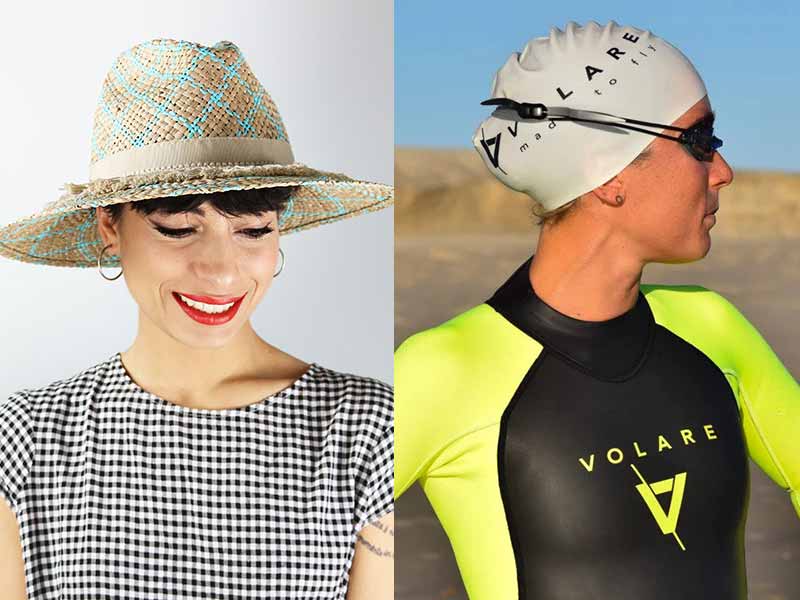 And over time, the tension caused by wearing hats tightly can cause some damage to hair, leading to hair loss. Then there is no obvious link between baldness and hat-wearing, it just depends on the ways you put your hat on.
What if you are suffering from baldness?
There are some ways to treat baldness such as having hair transplant surgery or using hair replacement systems. If you want to know more about the two, you can read the article about non-surgical hair replacement at our blog.
And today Lewigs will share with you one cure from hair replacement systems, hair toupee.
What is hair toupee?
Hair toupee is a kind of hairpiece which functions to fill up or cover hair loss area. It is one of the best cure for male pattern baldness.
Synthetic and Human hair toupee.
They are 2 main types of hair toupee. Each one has its own features due to different hair sources. And between these two, human hair toupee is more commonly used than Synthetic toupee because:
Human hair toupee provides a realistic look since it is made from virgin human hair. In contrast, Synthetic toupee is created with man-made fibers which end up with a fake look. Moreover, human hair toupee is not easy to detect because of its natural-looking feature.
Human hair toupee can be style by using the heat method while Synthetic cannot. Because human hair acts the same as the hair growing from your head so it can be straightened, curled or ever bleached and dyed.
Ever your hair scalp is sensitive, you still can use human hair toupee because it has an airy and super thin base. It also protects your hair from sunlight exposure, heat or dust as well.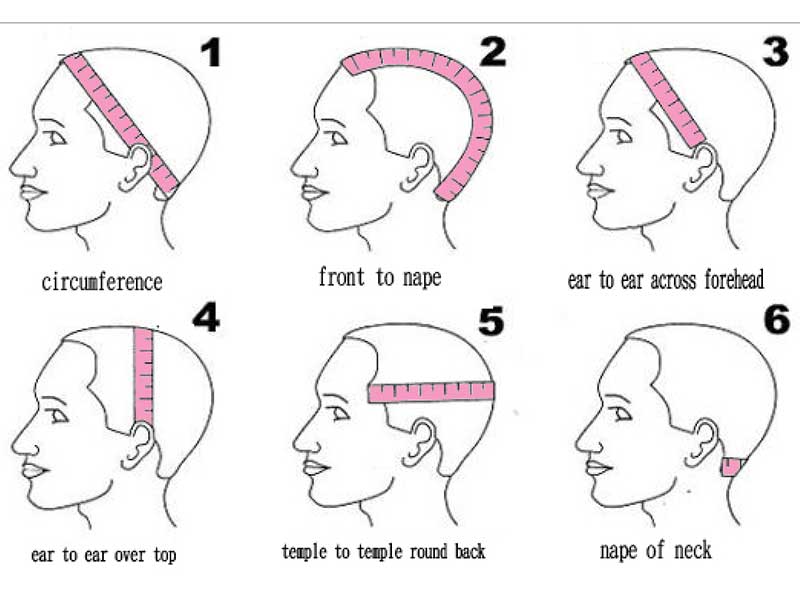 How to choose the right hair toupee for yourself?
The first step is choosing the right base of hair toupee. Measuring your head size to choose the right base size, which helps the toupee blend well to your scalp. Moreover, determine the right size can help fill up your bald area well. Take the hair color into account to make sure there is no difference between your hair and the toupee.
Read more:
Where to buy Hair Toupee?
This question should be taken into account carefully because it will affect directly the end result. If you are seeking a trustworthy place to buy hair toupee with high-quality and affordable prices, Lewigs will be the answer. We have many loyal clients from many countries all around the world
All of the hair products we provide you are made by hair collected from Vietnamese and Cambodia human hair. Hence, the hair is durable and natural-looking. If you want a suitable hair replacement, Lewigs is a wise choice.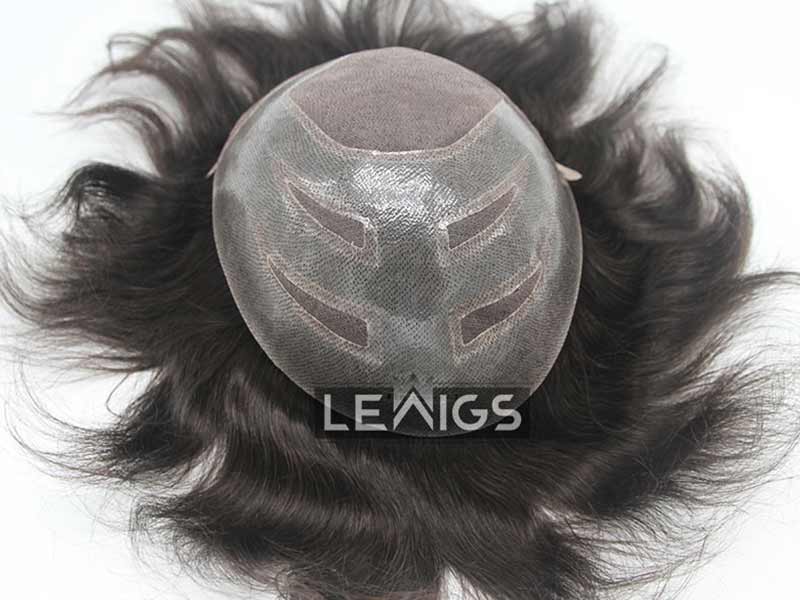 We assure that all of the hairpieces we provide to you are great in quality. Moreover, we sell them at the most inexpensive price, which you cannot find anywhere provides you with both excellent hairpiece and ideal price like us.
In case you have any questions or suggestions, Lewigs' professional customer service team will be active 24/7 to help you. Just drop us a message, you will receive the most satisfying answers in the shortest time.
Our conclusion
Now you have the answer to the question "Does wearing hats cause baldness?", right? All you need is to wear your hat not too tight in order to not cause any tension for your hair, then have a hat on your head will never a problem of hair loss.
And if you are suffering from hair loss or baldness, hair toupees can be the most effective cure. This is the fastest way for you to cover your bald spot and complete your perfect look. Once you apply, the result will show immediately.
If you want to know more about hair toupee for a man or other hair replacement systems, let us know. We try best to give you fulfilled your questions.
Follow the Lewigs' blog for more useful and interesting writing!