Dolly Parton is a successful country music singer. Along with her talent, audiences are impressed by her hairstyles and outfits. The famous singer is rarely seen without her wigs. Her fans say that wearing a wig is among the singer's signature look. She has always appeared in public with gorgeous hair and her sparkly and fun outfits. In a previous interview, Dolly admitted that she wore wigs when performing and joining events and she loved them. She always poufs up her hair to have flashy hairstyles. Now, she is a 74-year-old lady, she still loves wearing wigs.
But do you want to know Dolly Parton without wig? What does Dolly Parton look like without a wig? Is there any Dolly Parton without wig picture? All the information from Lewigs below will be under the form of the answer to your possibly concerned questions. Let's dive into it!
Does Dolly Parton wear a wig?
Dolly Parton, born in January 1946, is an American talented artist. You may know that she is a famous singer and songwriter. Dolly also works as a multi-instrumentalist, producer, actress, writer. Also, the 74-year-old singer is also a prominent businesswoman and humanitarian. A successful woman!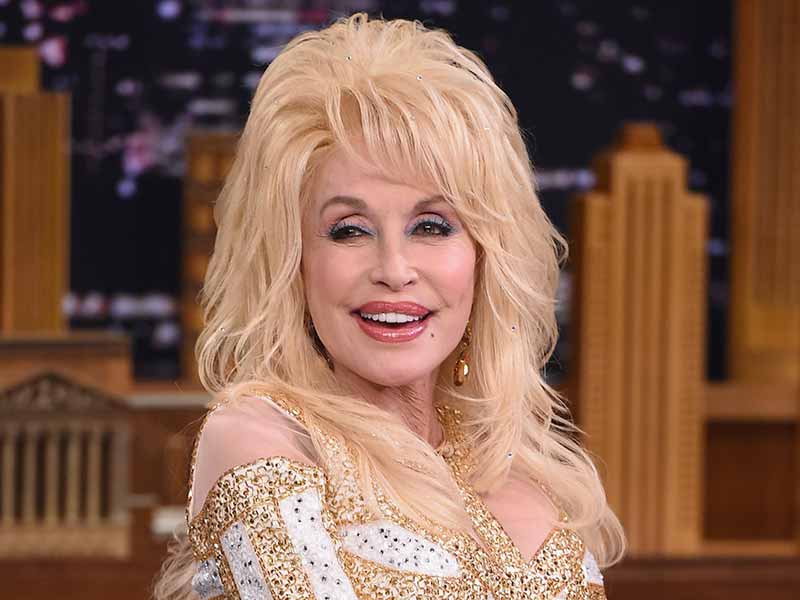 The female celeb has worn different hair wigs for many years. She has changed her hairstyles to refresh her image and she looks so beautiful in her wigs. In an interview, broadcaster Barbara Walters asked Dolly "how long it took to style her hair?" Can you guess her answer? She said that "I don't know." Dolly was not there when hairstylist did her hair.
The American singer reveals she wears her wig when performing or appearing in public. But she does not wear it in her daily life. Her wigs are just so handy. She has so many choices when she is busy. Dolly really enjoys wearing a wig. And the best thing is that she has never had a bad hair day with her wonderful hair systems. 
Other celebs with wigs:
Why does Dolly Parton wear wigs?
First off, if you are her fan, you should know the story behind why Dolly often wears wigs. She used to style her hair too much, teased and bleached all strands. As a result, her hair was damaged. Dolly finds wearing wigs are better and more comfortable than spending hours in a hair salon. The wig is easy to put on and take off. She can be "camera-ready" in a matter of minutes and she always appears with perfect hair look.
With her rigorous work schedules, this hair item works best for her. Wearing her wigs helps protect her existing hair. No hair damage, no breakage. Because she does not use heating tools to style and tease her own hair, no hot curlers, no curling irons, and more. That's why some are never seen Dolly Parton without her wig.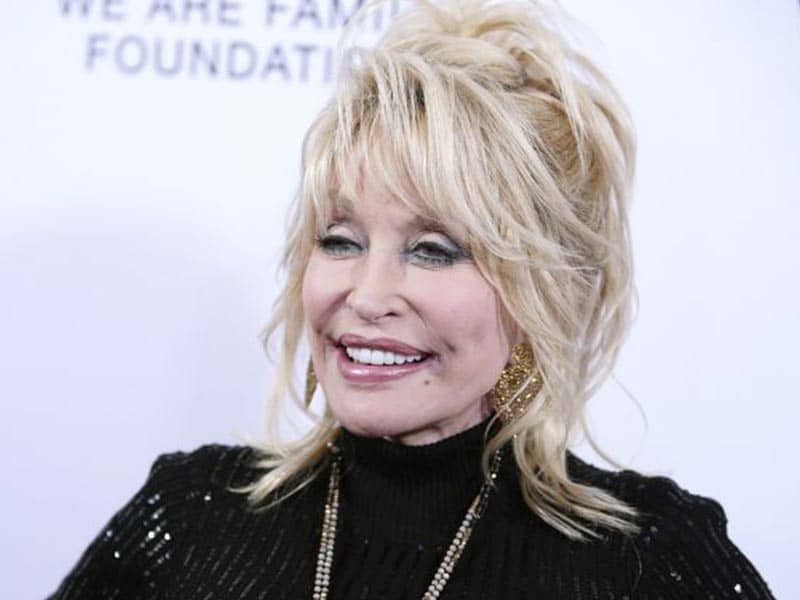 However, whether you see Dolly Parton without a wig or wearing wigs, you will be attracted by her platinum blonde hair. Whether she is on the stage and out and about, she is so stunning. She admits that she is happy with her look with the hair wig.
What does Dolly Parton look like without her wig?
Dolly is one of few female celebrities who is very open about her wigs, makeup, and cosmetic surgeries. Looking for Dolly Parton without wig pictures, it is quite rare as she usually puts on her wigs. In the previously speaking with the Hallmark Channel, Dolly said that she always keeps her own hair in the same color. She spends time to take care of and fix her hair at home. She did not want to look good for everybody else and look terrible when going home. Her existing hair is a little below her shoulders, and the same length is kept for years.
Are you curious about images of Dolly Parton without a wig? Remember, she never steps out of her house without wig or makeup. She can wear her fake hair and makeup for 30 minutes if needed. Hence, if you are her relatives, you can see her totally real hair.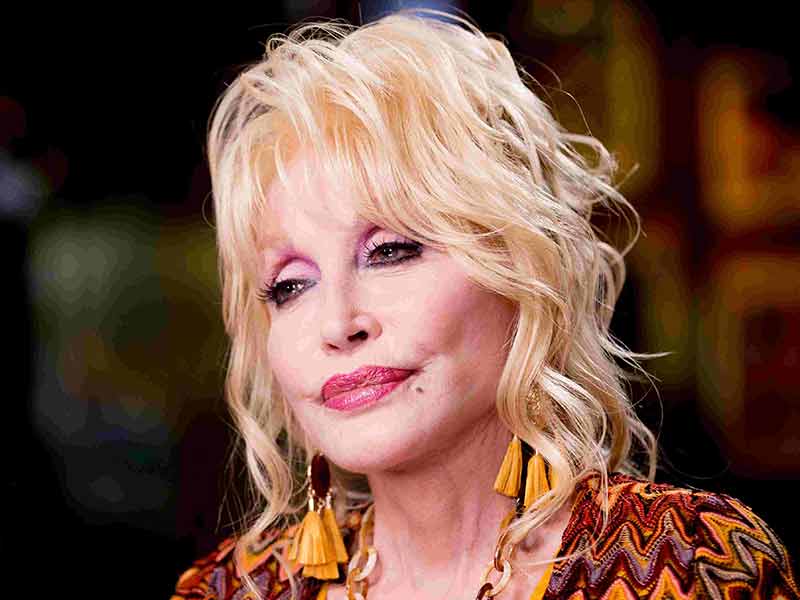 Dolly previously posted a photo of her young day in a recording studio on Instagram. Take a look at the pic, you may not know she was wearing a wig or not. Some say she could wear a wig in this photo, while some say she added volume by styling hair with the backcombing method. The hair looked realistic on her. These pics of Dolly Parton without her wig show that she still looks gorgeous without her signature look.
In the bottom lines
Dolly Parton's hair wigs are as much an important part of her costume. With the country singer, big hair is part of her persona. Now Dolly Parton possesses a dozen beautiful wigs on hand. Wigs got to be fun for her as she thinks that using wigs help her look the best. She admitted she is not a natural beauty, but this is the look she chooses. She wants to be nice-looking at any time.
If you ever wondered f you'll see Dolly Parton pictures without wig, the answer to that is a resounding no. In a June 2019 interview, Dolly revealed that she even leaves her makeup overnight and clean in the morning.  
You might also want to read:
Whether the country queen wears wigs or without a wig, fans still love her so much. You remember that this talented woman is a top star. Hence, there is no reason she does not appear the best without putting on a hair wig.
Nowadays, not only Dolly's fans but other women, love to put on her hair wig. Since this country singer has been an endless inspiration for all, her fans and other celebs. Pictures of Dolly Parton without her wig, Dolly wear hair items, and her outfits are both hot topics today.
That's all about Dolly Parton without wig. If you want to copy Dolly's wig, do not hesitate to contact Lewigs. We can do and customize the wig to your exact requirements, committing to provide you the most realistic hair look ever.