Everyone has bad hair days. It is the time of the week you don't want to go out. Even you don't like yourself when looking in the mirror. Often, bad hair day happens as a result of frizzy hair men. It can be caused by humidity, lack of moisture, and so on. Lewigs have good news for you. There are many different tips and tricks on how to eliminate men's frizzy hair. 
What Causes Men Frizzy Hair?
The first thing we want to mention is the humidity. This is a reason why so many people hate summer weather. Humidity is the top cause of frizz, and you know frizz is the worst. Some hairstylists also said that dry frizzy hair men can also be caused by a few unexpected things like hot water.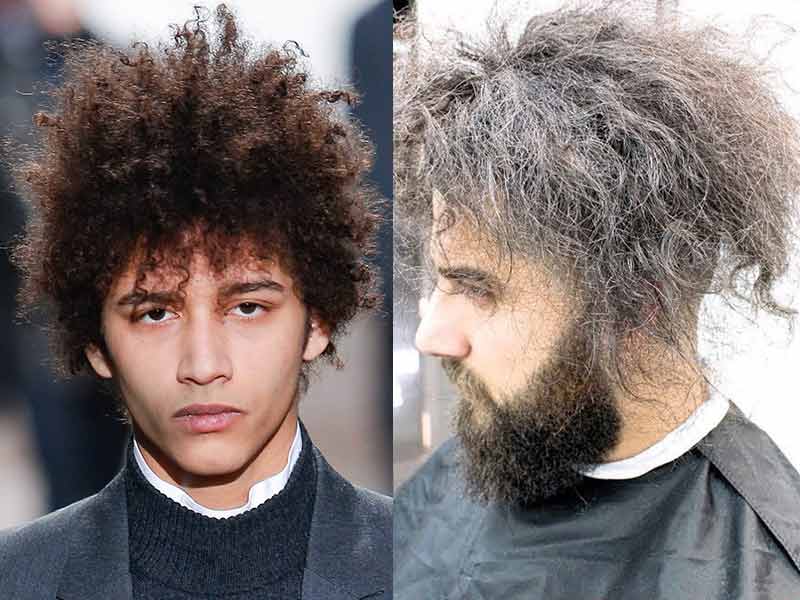 It is the result of dry and lacks moisture. Men dry frizzy hair occurs when the hair strands are dry and cuticles are rough. The outer layer of the hair, known as the cuticle, will take moisture from the air, leading the hair to frizz.
Style the curls with heating tools daily will strip natural moisture out of your hair and lead to frizz. Not to mention, these hot tools (flat iron, curling iron, blowdryer, etc.) cause damaged hair problems. Also, cover your hair up into an abrasive towel will draw moisture out of your tresses. It can lead to frizz. If you were born with curly hair, this friction causes clumps and coils.
Similar posts:
How To Get Rid of Frizzy Hair Men
Avoid Shampooing Frequency
Frizzy hair may be the result of shampooing too much. These products always contain chemicals (like paraben, alcohol) that strip natural endogenous oils out of your hair and scalp. Shampoo regularly means that these oils are lost more. As a result, your hair becomes dry and frizzy after showering.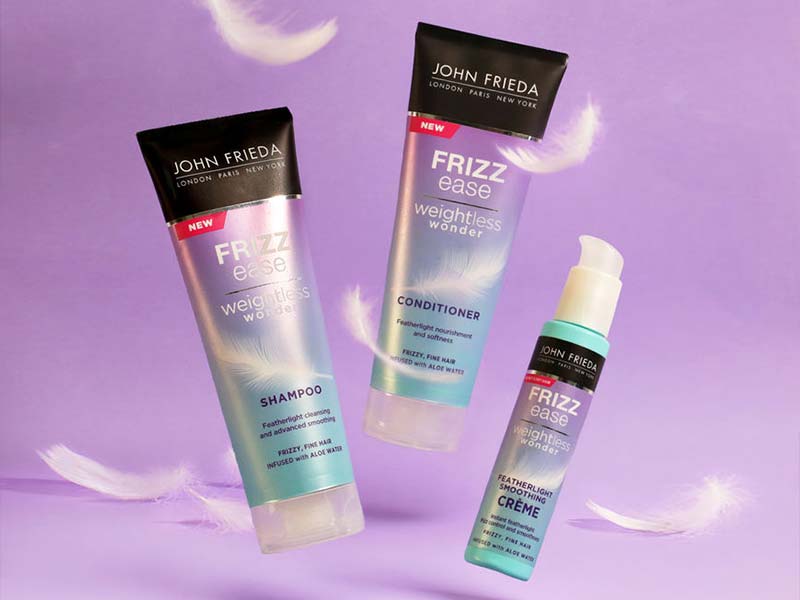 To combat frizz, select a shampoo for frizzy hair men. Invest in a hydrating hair care product and follow with a good conditioner. Start with shampooing the hair every 3 days. If you have curly hair and less oily scalp, feel free to go down to once a week. After several weeks of cutting down your shampoo frequency, you can notice the results. You can shampoo every day but you should follow the right recipe. Wet the strands, skip the shampoo and apply a small amount of conditioner. Then rinse with fresh water.
Get a trim if you have thick and coarse hair
Get the hair trimmed every 4-6 weeks to get rid of thick frizzy hair men. Cut at the top of your head to remove all split ends that make the rest of your hair shaft looking dull. If you have naturally curly hair and it tends to frizz, keep a certain length so that you can maintain it easier. A regular trim is a key to keep the hair out of frizzy strands.
Brush the hair to eliminate all knots before trimming. In addition, if you have thinning hair, avoid brushing with a plastic comb. Use a metal comb instead.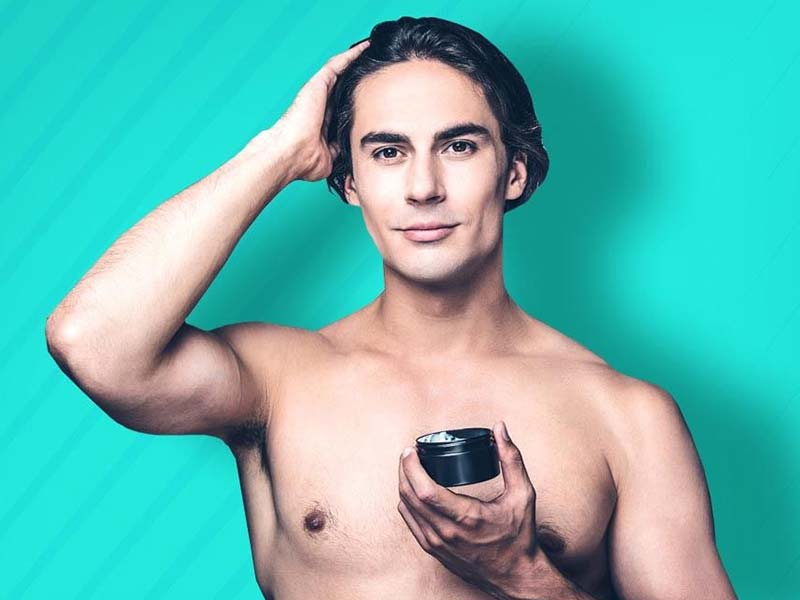 Keep your curly or kinky curly hair moisturized
You know that curly hair is thirsty hair, so make sure that you supply enough moisture to nourish them. Use a leave-in conditioner after blow-drying to avoid frizzy curly hair men. It can seal in the moisture to prevent dryness. you can apply the conditioner while your natural locks are still damp.
Use hair care products that are made of natural ingredients (coconut oil, silk protein, etc.) to keep your hair smooth and anti-frizz. Besides, it helps to reduce breakage and adds hair shine. You should part your hair into smaller sections to ensure that you coat all of your hair.
Wash the mane with lukewarm water
Lukewarm water is ideal for washing hair, not too cold nor hot. Like heat styling tools, very hot water damages the strands. While cold water is too difficult to brush your curls. Shampoo your hair with mild-warm water, it allows your fingers to run smoothly through your tresses. You may find the greatest benefit in fighting wavy and dry frizzy curly hair men when using lukewarm water.
Follow a deep conditioner
Infuse the mane with a deep conditioning treatment every 2 weeks. Invest in the best conditioner. Don't miss out on this treatment as this process supply moisture to the strands and tamps down frizz. Apply a hydrating hair mask is one of the great frizzy hair solutions men.
Apply frizzy hair men products to the damp curls and leave it on your head for 10 minutes. Then rinse with lukewarm water.
You can create a DIY hair mask. Follow natural oil such as coconut or olive oil after washing. Allow the oil soak into strands for about 15 minutes, rinse thoroughly. Add more at your hair ends because these areas need extra moisture to stay healthy.
Read more:
Hairstyles for men with frizzy hair
There are some amazing haircuts and styles for both wavy and curly frizzy hair men. If you have curly hair, you are trying to manage those curls or waves. Use a high-hold styling product so that it maintains the curls shape well. Apply on the roots when it is damp. When the hair is dry, the good product will block out humidity, avoid frizz. Go to a hair salon and hairstylist will help you choose the best haircut that suits your hair types and facial shape.
In case your hair is too short or too frizzy to form a nice hairdo, cut or shave it. This will help the hair to regrow faster and stronger. To cover its shortcomings, you can wear hair toupee instead. Toupee hairpieces can be styled easily, also.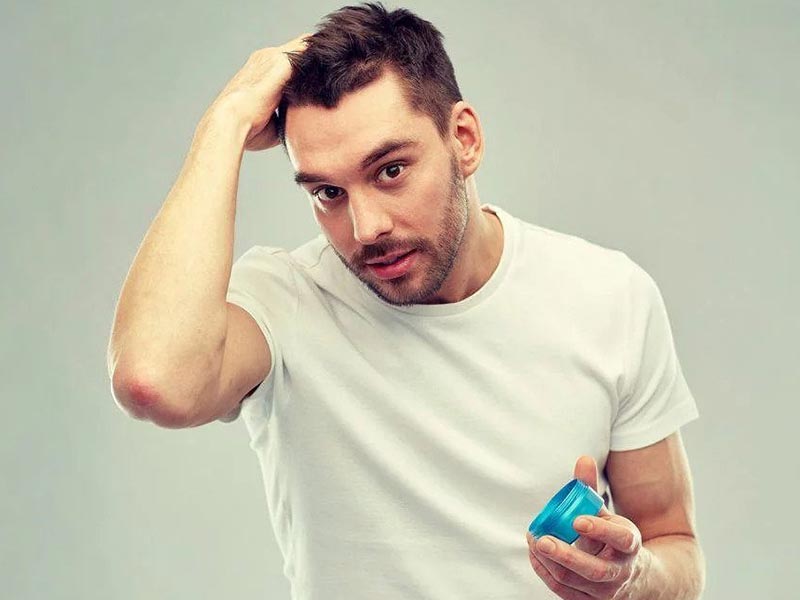 Use hair gel
After showering, apply some hair gel or cream to your strands immediately. Opt for products that are designed to control frizzy hair men. Bear in mind that you don't over-apply as it makes the hair look greasy.
To Sum up
That's all about basic tips to get rid of frizzy hair men. Hopefully, this to-do list will help you keep your natural hair stay healthy. Once you take care of your hair well, all days are good hair days. Just bear these tips in your mind!
Come to Lewigs! You will have chances to update more useful information for hair care. Found our post useful, don't hesitate to share it.