Among a bunch of various extensions' types, fusion hair extensions are one of the top solutions for anyone who wants to improve their looks or to deal with hair problems such as fine or thinning hair. You may wonder whether you should go for this type of extensions or not. The only way to help you have the right choices is to have deeper into fusion hair extensions pros and cons. Hence, let's read through this post to have more details about fusion hair extensions and its benefits and drawbacks.
What are fusion hair extensions?
Fusion hair extensions are one of the most perfect hair solutions. They are installed onto the natural hair strand-by-strand so that your head will be covered thoroughly. Fusion hair extensions come with two methods, namely the hot fusion method or the cold fusion one. In general, both of them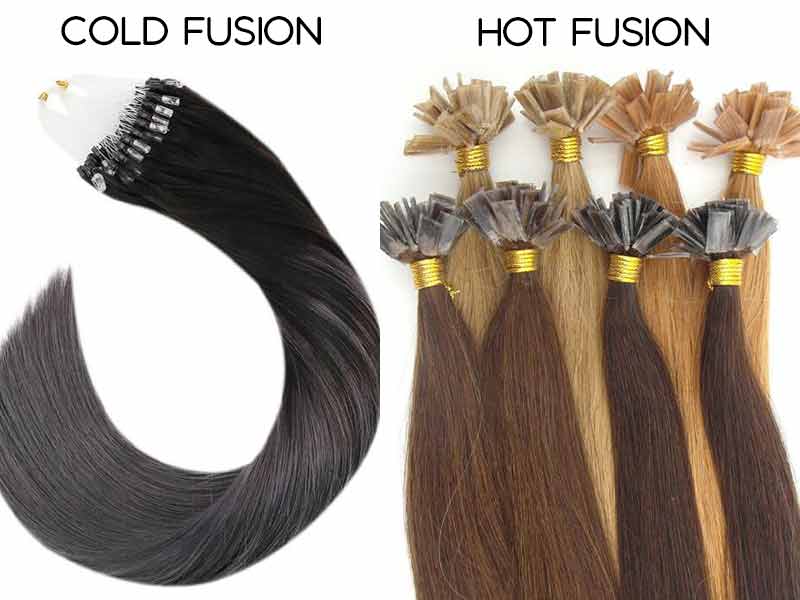 Fusion hair extensions pros and cons
Advantages
Fusion hair extensions last long
Fusion hair extensions have a longer lifetime compared to other types of hair extensions. While the average life-span of extensions is somewhere from 2-3 months, Fusion hair extensions can last up to 6 months or more if they receive proper care. The quality of fusion hair extensions also affects how long they can last.
Fusion hair extensions offer a natural look
Since fusion hair extensions are applied close to the roots of your hair strand by strand so that it is hard for others to detect whether you are wearing hair extensions or not. That's also the reason why many celebrities adore them. Once they are installed, they will blend seamlessly to your hair, offering the feel of real hair grows right from the scalp.
Similar posts:
Fusion hair extensions add volume and length
If you are so tired of your thinning or fine hair, fusion hair extensions will be your best friends. They will lift your hair from the root, giving you a more thick and dense look. Moreover, short hair can easily turn into long hair as well with the help of fusion hair extensions.
Fusion hair extensions are perfect for thick hair
Not only thinning or fine hair but thick and dense hair also can go with fusion hair extensions. This type of hair extensions can hold onto your hair strands perfectly without any cause of heavy roots or damage.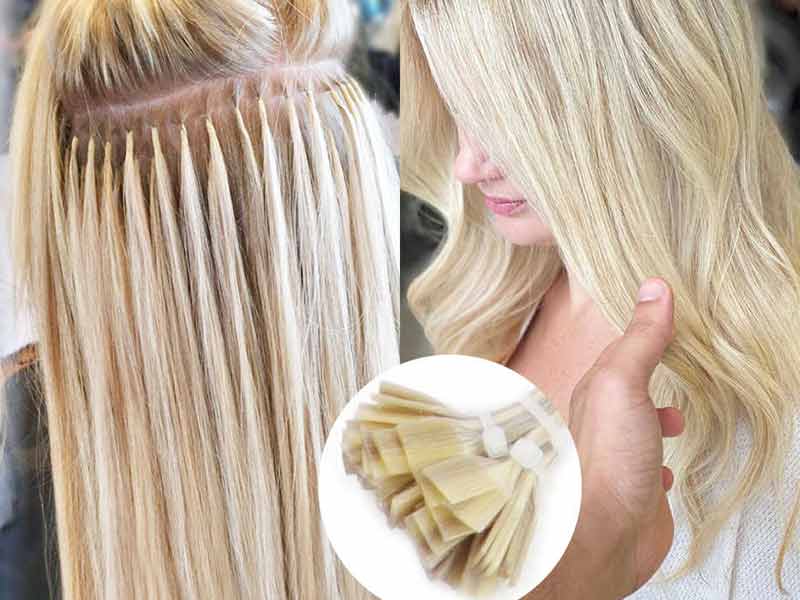 Fusion hair extensions offer versatile hairstyles
These extensions can be perfectly styled in various ways, namely, up-do's, hair buns, braids, and hair down style. You can also get your hair some colors in the style of ombre or balayage no matter how dense your hair is. More importantly, you can definitely color or dye the Fusion hair extensions if they are made of human hair. That's such a convenience to wear it, right?
Drawbacks
Fusion hair extensions require a high-skill hairstylist
Only professional hairstylists can install fusion hair extensions for you and you cannot do it yourself. Therefore, make sure to check whether the stylists are professional or not before making an appointment with them. The process of installing fusion hair extensions really takes time and needs to be done carefully if you don't want everything to end up with a worse nightmare.
The process can last up to 6 hours for a finished look. It's up to the density of your hair.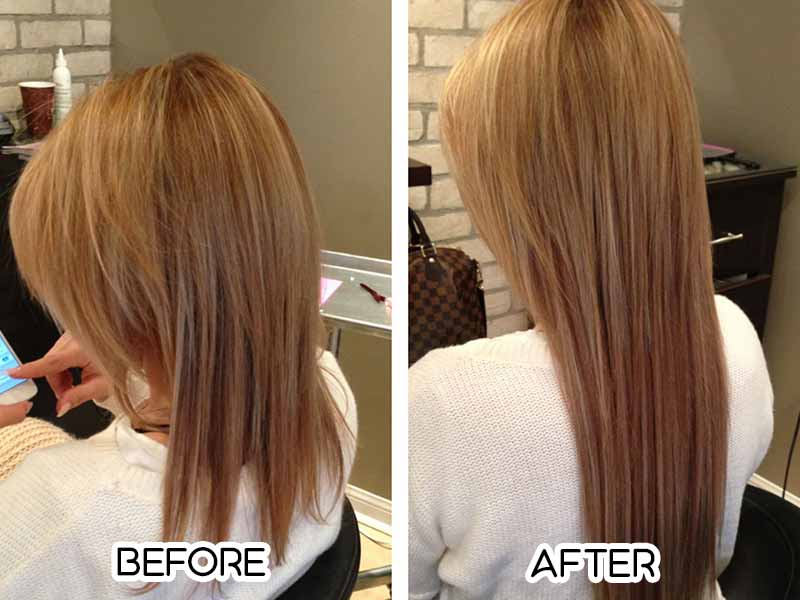 Fusion hair extensions cannot be reused
Because fusion hair extensions are semi-permanent extensions which can last up to 6 months, so you cannot install and remove it frequently. Moreover, applying and taking them off is not an easy task that anyone can do so you can only uninstall it after 5-6 months when their lifespan is expired.
Fusion hair extensions should limit contacting water
You cannot swim with fusion hair extensions since it can cause twisted roots that are hard to be turned.
Washing your hair for too long is also not encouraged. The shampoo and especially the conditioners can easily weaken the bonds making them slip off gradually.
Hot fusion extensions versus cold fusion extensions
Hot fusion extensions and cold fusion extensions refer to two methods used to install fusion hair extensions. Apart from the aforementioned pros and cons of hair fusion extensions, the differences between the two types also lead to the difference between each's pros and cons. We will make it clearer below:
Hot fusion hair extensions
Hot fusion extensions are made of small bundles of hair with heated keratin adhesive at the tips that help to bond the extensions to your hair. A hairdresser will apply an u-tip or i-tip around a small section of your natural hair by keratin glue that is melted by a fusion hair iron.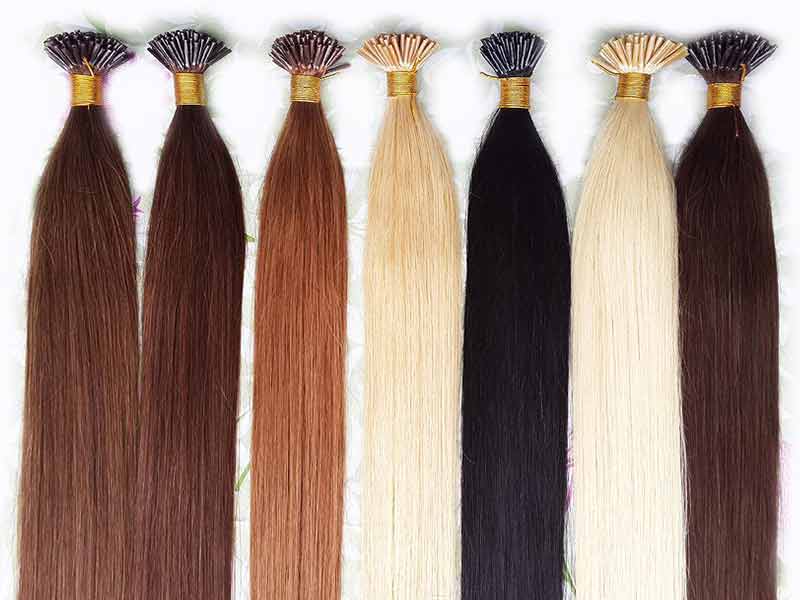 Pros
The keratin adhesive is safe for your natural hair since your strands are made up of 90%. Hence, compared to other glue used for extensions installations, the keratin is absolutely much safer.
Hot fusion extensions offer perfectly invisible bonding. The keratin is transparent and holds the hair extensions firmly to your natural hair.
The keratin bond is also thin and soft so that you don't need to worry about itchy scalp or discomfort.
Read more:
Cons
Though keratin glue is friendly to your hair, in case there is a minor mistake related to the glue in the installing process, your real hair will be damaged. Therefore, make sure you will have a skillful hairstylist help you to install hot fusion extensions.
The keratin glue will be loosened easily if you wash your hair so often for too long or using a blow dryer.
Cold fusion hair extensions
Cold fusion extensions involve using i-tips with micro ring beads. The cold fusion method is installed by pulling small sections of hair through micro ring beads then the microtubes will be clamped down by extension pliers.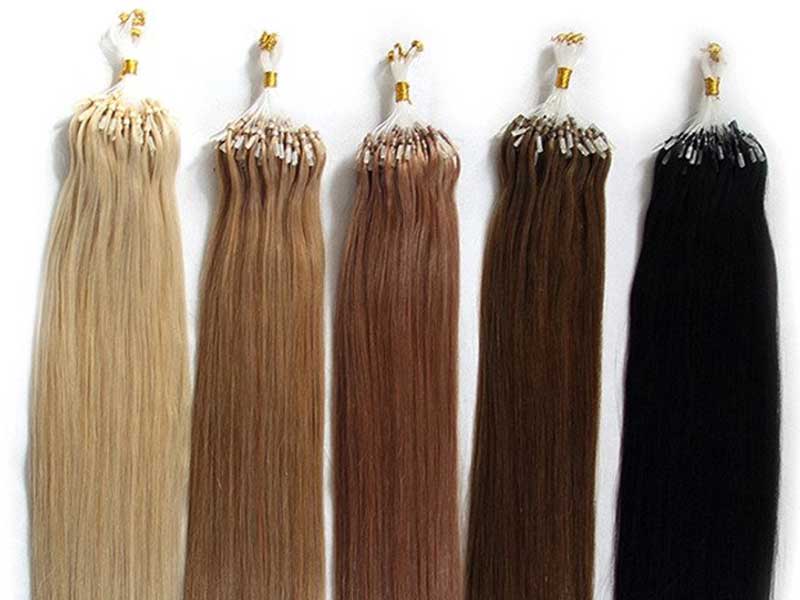 Pros
Cold fusion hair extensions are gentler on your hair than keratin hot fusion hair extensions. This is because the cold fusion method makes no use of heat or glue to install the extensions to your natural hair
Cons
The clamping tool or the pliers can trigger hair breakage. Hence, to apply cold fusion hair extensions to your hair, you also need a skilled hairstylist helping do it.
Our conclusion
Fusion hair extensions will be one of the best solutions for any of your hair problems. Whether you want to turn short hair into long one or make your thinning hair look thicker, this type of hair extensions can rock it all.
We hope that after reading this article about fusion hair extensions pros and cons, you can find the best extensions for yourself.
If you want to know more about hair extensions, visit our Lewigs website and blog for more interesting information!