If you're looking for a beauty formula for your hair and your skin, you should try grapeseed oil for hair. This post will get you covered with the essentials of grapeseed oil and the advantages it brings. Don't miss it out!
What is grapeseed oil for hair?
Grapeseed oil is a by-product of the alcohol production process. After the grapes are pressed to make wine juice, the remaining grape seeds are used to produce grapeseed oil.
The oils are usually extracted in factories by crushing seeds and using solvents. However, seed oils and vegetable oils are typically produced by cold pressing.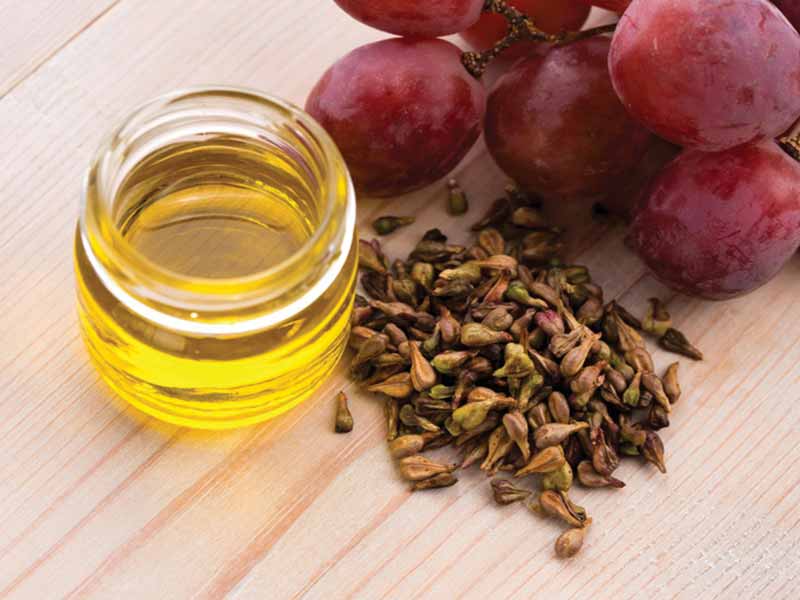 Perhaps you will worry because harmful solvents like hexane can have adverse effects on health. In practice, however, all solutions were removed during the manufacturing process.
Grapeseed oil is a beauty ingredient that is a significant ingredient in beauty cosmetic products. Like olive oil, coconut oil, grapeseed oil is an effective natural moisturizer for hair.
However, grapeseed oil is exceptionally beneficial for weak hair, hair loss, and dandruff. Regular use of grapeseed oil as a supplement to your hair care products will make your hair healthier and more attractive.
Similar posts:
Grapeseed oil benefits for hair
Grapeseed oil helps moisturize hair
This oil is the ideal ingredient to help moisturize hair. As you know, grapeseed oil is lighter than coconut and olive oil. Hence, when used, it will not make your hair feel greasy. Furthermore, grapeseed oil has no odor, so it will not cause an unpleasant odor when handled. Grapeseed oil helps lock in moisture and prevent frizz, split ends and brittle strands.
Therefore, you try applying grapeseed oil to your tresses, which will make it look more beautiful. You can use an appropriate amount of oil to your palms, rub it all over your hair and leave it on for about 30 minutes, then rinse with cold water.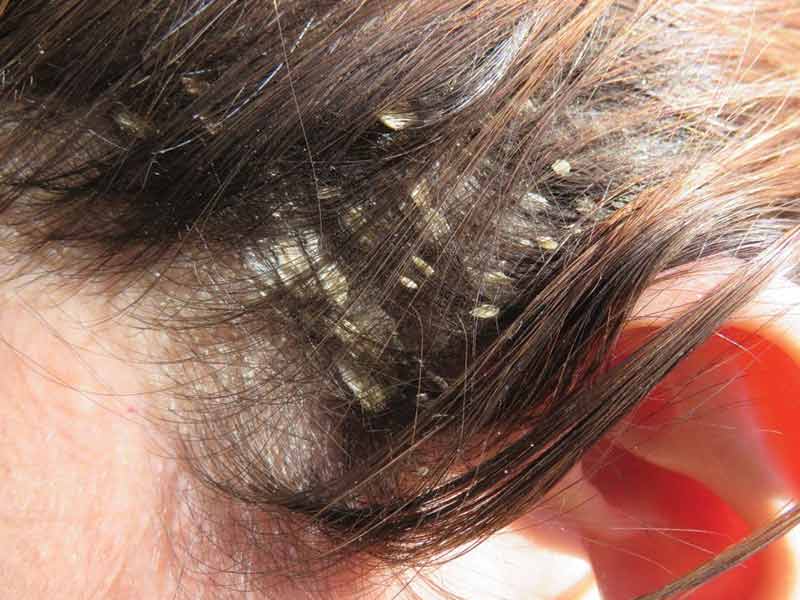 Grapeseed oil helps reduce dandruff and dermatitis
One of the best benefits of grapeseed oil for hair is that it can reduce dandruff and dermatitis problems. Dry scalp is a major cause of dandruff. Peeling scalp can be treated with grape seed oil. It is full of emollients and nutrients that help nourish the growth of healthy skin cells.
When using grapeseed oil on the scalp in a circular motion, it loosens the skin while allowing the oil to be absorbed, as well as promoting blood circulation.
Reduce hair loss
Grapeseed oil is produced from grape seed by cold pressing method. The containing antioxidants that can help prevent the production of DHT – a hormone that causes hair loss. Grapeseed oil can also be a base oil that promotes hair follicle growth, preventing hair loss caused by Cortisol – a hormone secreted by stress. Therefore, if you want to improve the problem, you can try mixing a few tablespoons of grapeseed oil with 2-3 drops of jojoba oil and rub it into your scalp to treat hair loss.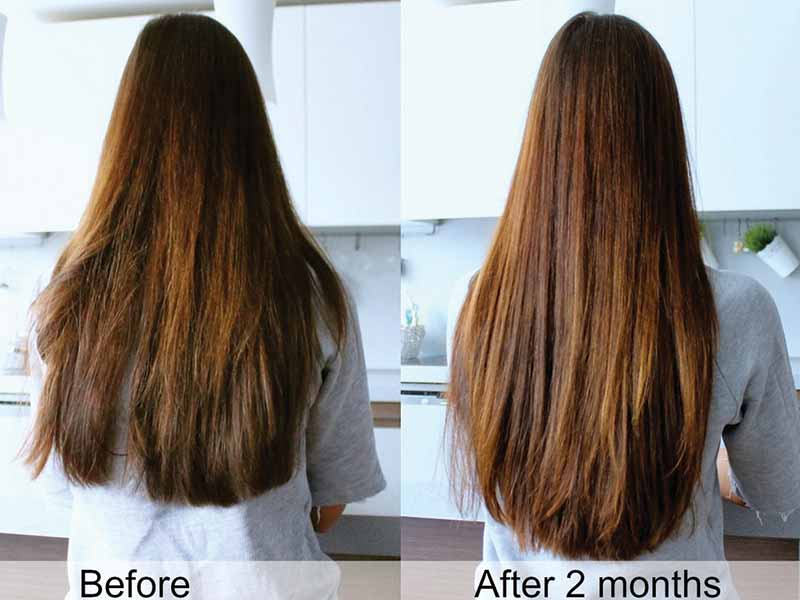 Grapeseed oil for hair growth
The role of grapeseed oil for hair growth are shown in its components. The seed contains vitamin E, which works as an antioxidant to help build tissues, linoleic acid, and a fatty acid. These stimulate hair and skin growth. If your hair is crunchy or weak, you can take care of it with grapeseed oil to help restore healthy and soft hair. You can also massage your scalp to make the oil soak up your hair. Then, wrap a towel around your head overnight, and wash it off the next morning.
What does grapeseed oil do for hair?
As you know, grapeseed oil is in liquid form so that it will absorb into your strands faster than the moisturizer. Moreover, it is less irritating to the scalp; therefore, you can use the oil long time. You can refer to the use of pure grapeseed oil according to the following instructions
Put the oil in your hand
A fast way to use the grapeseed oil is to put the oil for your hand and rub your palms together. You do not need to use any extra cotton or any other supportive equipment. It is important to remember to wash your hands to get rid of bacteria now on your hands.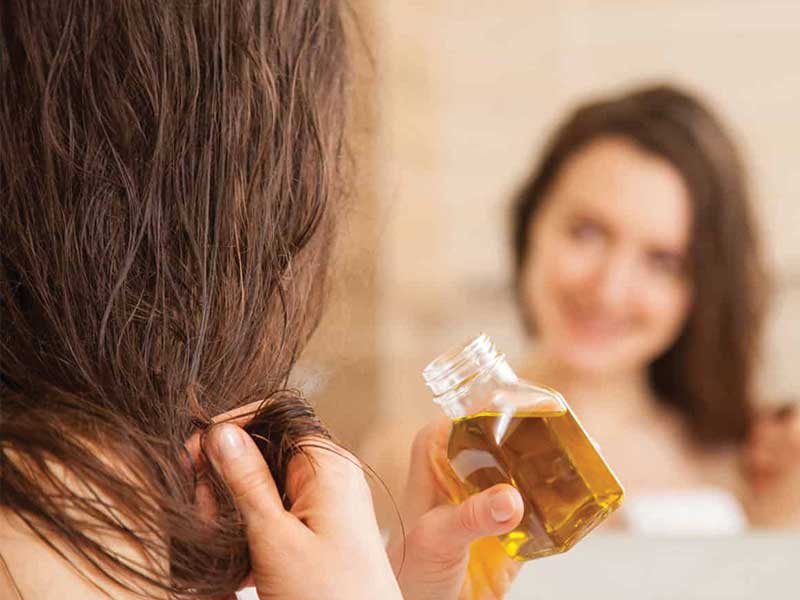 Put the oil on your scalp
If you don't want to spend one step for putting the oil on your hand, you can put it directly on your scalp. To help the oil penetrate each strand of hair as well as the scalp, you should rub the oil into the hair carefully and repeatedly, until the oil heats up then stops. Leave the oil on hair overnight or for 15 minutes, then wash it off with water.
Also, grapeseed oil has been shown to help stimulate hair growth, suitable for people with baldness or less hair. You can apply a few drops of grapeseed oil twice daily to promote hair growth.
You might also want to read:
To Sum Up
Grapeseed oil with nutrient-rich ingredients will be an ideal complement to your beauty secrets. Remember to choose a quality oil supply so you can take advantage of many beauty uses from grapeseed oil. Hopefully, you will know clearly about the benefits of grapeseed oil for hair and the way to use it effectively. 
To use its full potential, do not apply essential oils directly on sensitive skin and do not drink. You also store the product in a cool place, away from sunlight and keep out of reach of children. With grapeseed oil, you can combine it with other essential oils for a better care effect. And you must choose to buy at a place that sells natural oils, so the choice of pure grapeseed oil product quality guaranteed will not be too hard.
If you find this article interesting, share it with your friends. And don't forget to let Lewigs know what you are thinking.
As a hair vendor, Lewigs not only provides top-notch hairpieces (wigs, hair topper, toupee) but we also offer useful advice on how to take good care of your real hair. Follow our blog to get more news!
Cheers!