Today, there are many interesting things you can do with your curls. People can create style (straighten, curl) or dye the hair to get their desired looks. You know that hairstylists have to use chemicals and temperature to style many different hairdos. Of course, it is inevitable that your natural locks are damaged. Beware! Over-styling and over lightening will make the hair brittle and broken. Hence, hair cuticle repair is an essential step to be taken. Following the advice from the pros at Lewigs.
How To Identify Dry and Damaged Hair Cuticle?
If you style your hair too frequently, it is hard to avoid hair breakage and dryness. In theory, each hair strand has three layers, the medulla, cortex, and cuticle. The outer layer – cuticle is responsible to protect the hair. When this layer is damaged, your strands will become dry and brittle. All of the external factors such as pollution, sunlight are the primary reasons that damage to hair cuticle. Here are signs of hair cuticle damage:
Rough texture: To determine the curls is damaged or not, run your fingers through the hair. Holing a section upside down and running the hair ends with your fingers. If you feel the ends are sticking out and rough, the hair is damaged.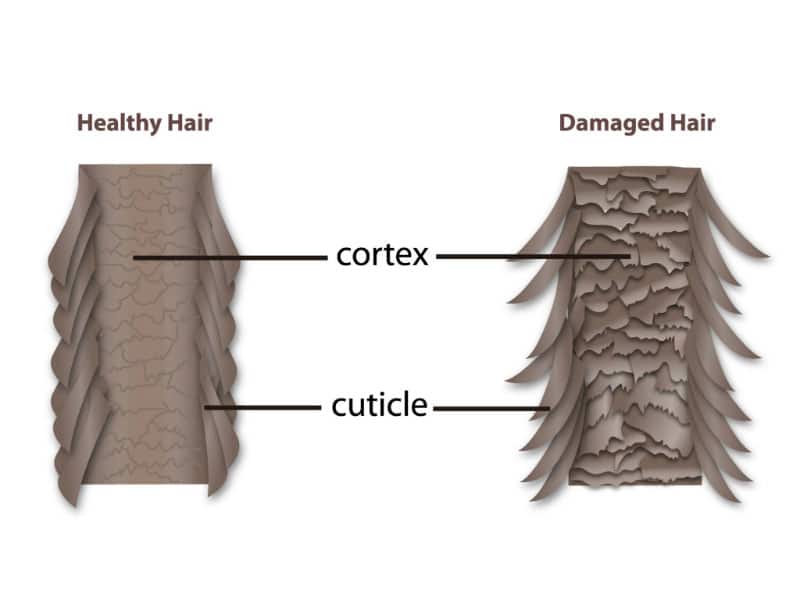 Split hair ends is another sign. Holding a small hair section and twisting it gently. You stare at the ends of the curls, if the ends are split in two, we are sure that your hair is dry. You should trim the hair now.
The hair color is dulled and lack of shine. Why does it happen? When the cuticles are damaged, your hair shafts will stop shining. Even you can notice that your dulled hair does not shine after taking a deep conditioning treatment.
You can notice that the elasticity of dry hair is less than the healthy one. If your fibers snap easily, your hair is likely damaged.
Also, the cuticles of dry hair tend to get tangled and result in knots. Unlike healthy hair, you can not get the tangles out of the dryness hair, leading to breakage.
Related posts:
Main Causes of Hair Cuticle Damage
Bleaching and hair coloring
Chemicals in bleach and hair dyes affect negatively on your natural locks. For instance, when you bleach the hair, all cuticles will open to remove the pigment. Your hair cuticles become weaker and prone to split ends. Even your hair can become dead hair after bleaching. So the hair is dry and lifeless since there is nothing to seal the moisture in curls anymore.
Also, dyeing the hair is harmless. It will damage your hair although you take care of them properly. Especially, permanent dyes are the most devastation to your tresses. Remember that the less permanent the hair dye, the less damage to hair cuticles.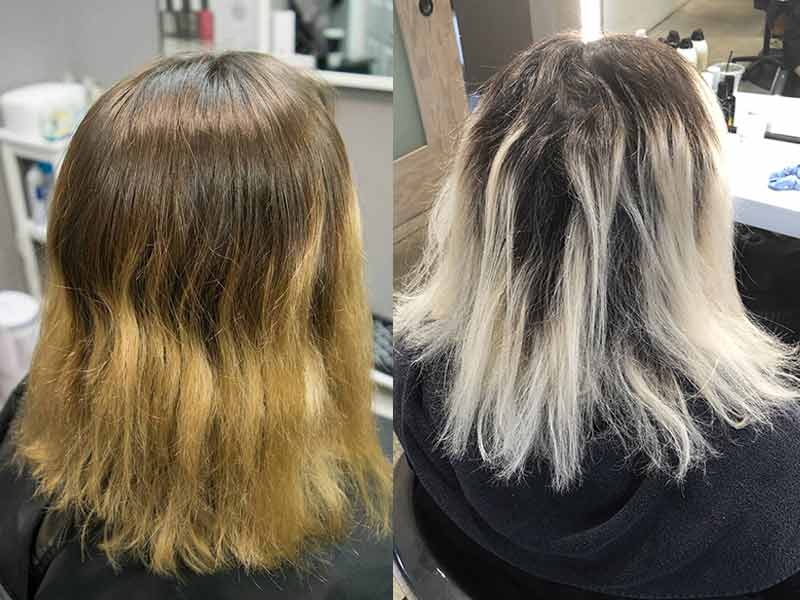 Over-styling hair
The heat and chemicals can change the hair structure, so your hair shafts cuticle gets damaged and begins to fray. Also, tight ponytails, braids, or wearing heavy extensions also damage your natural locks. Tying up when the hair is still wet causes permanent damage. Heat is also bad as it opens up all cuticles and dries up moisture that is necessary for your hair.
Over shampooing
You shampoo your hair daily to cleanse and remove excess oil from the scalp. But wash the hair too much is not good. The shampoo can strip natural oils away from the scalp, making the hair dry and brittle. Moreover, using products with alcohol and sulfate is really damaging to your hair.
How to Repair Hair Cuticle Damage
Repairing hair cuticle with an avocado
Here is a natural treatment to repair damaged cuticles. Avocado is a common fruit that is a good source of protein, vitamins, and essential fatty acids. Applying this method for weeks or a month, you can fix your dry and broken hair well.
Mashing a ripe avocado and mixing with a chicken egg and apply this home remedy to wet hair. Let the mixture sit on your head for at least 20 minutes, and rinse with lukewarm water several times. Repeat to get healthy hair.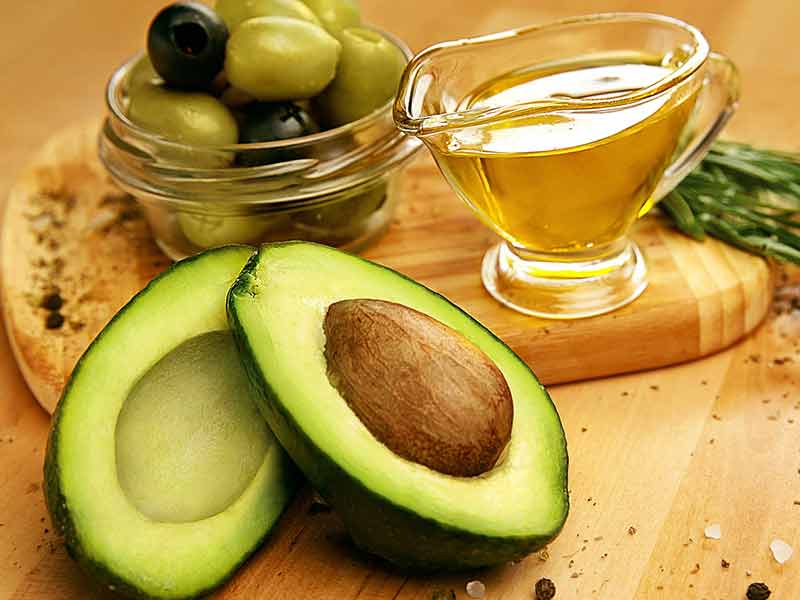 Conditioning with olive oil for hair cuticle damage repair
To repair hair cuticle, you condition your curls with olive oil. Olive oil contains large amounts of antioxidants, omega, and fatty acids. The oil can nourish the damaged hair and treat dandruff well. At the same time, olive oil also stimulates the new hair to grow faster, replacing damaged hair.
How to repair open hair cuticle? Taking the oil into a cup and putting it in a micro stove to warm up. Note that don't boil it. Then rub olive oil into your curls. You have to make sure that all your hair is covered with this home remedy. Wrapping your hair in a plastic bag or shower cap. Leaving it in your head for 45 minutes, then shampoo and rinse completely. Don't pull your tresses. You can repeat this natural tip to keep your hair stay healthy.
Repairing hair cuticle damage on relaxed hair with butter
To treat dry and brittle hair, try a small amount of butter to get the glossy shine. Please massage gently so that the scalp and dry hair absorb all nutrition. Wrapping your head with a cap or towel for 30 minutes. Next, wash the hair as usual and rinse all the butter out with lukewarm water. You can follow this home remedy if your hair is scorched in the summer.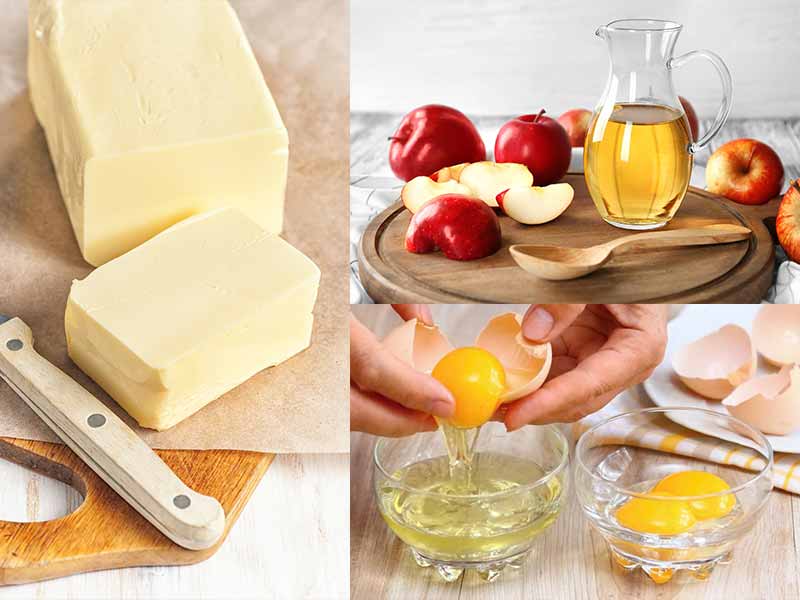 How to repair hair cuticle damage with an apple cider vinegar mask
This is how to repair hair cuticle with apple cider vinegar. Bring your hair back with this terrific home remedy.
Creating the mixture by combining apple cider vinegar, olive oil, and egg whites according to the 1:2:3 ratio. Then rub it into the hair. Allow it to sit on your head for about 30 minutes. Shampoo and rinse the hair as usual.
Use eggs to remove cuticle damage from hair coloring
Mix a small amount of shampoo with one chicken egg. Rub the mixture to your damaged hair for 5 minutes and rinse completely with water. It helps enhance protein in your natural locks.
Jump to:
Embracing leave-in conditioner for repairing hair cuticle damage
As I stated, dry and damaged hair manifests itself in different ways such as breakage, tangles, or split ends. Hence, you should purchase a good hair cuticle repair serum or leave-in conditioner to moisturize and nourish the hair.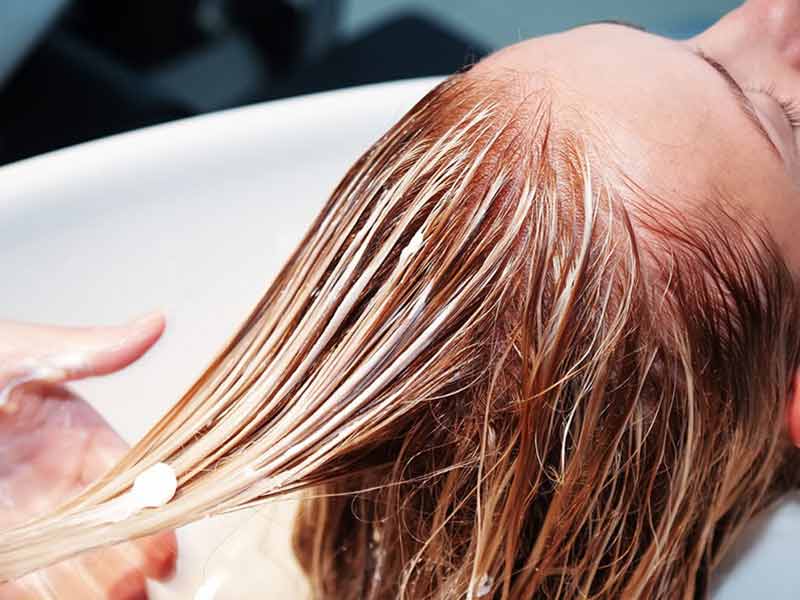 What is the best leave-in conditioner for damaged hair to repair cuticle? Before purchasing hair care products, you should refer to the product reviews. Select a leave-in conditioner that helps repair weakened follicles within individual fibers. What's more, it should protect the hair from harmful external damages. It may be the blend of moisturizers such as coconut oil, avocado, almond extract, argan oil, etc. Other pros? Some products containing rice proteins can be used as either a daily moisturizer or a style refresher. Its smell is comfortable.
To Wrap up
Above are some tips for hair cuticle repair at home. Lewigs hope that you will know more about useful home remedies to recover and bring your hair back to life. If you need more exciting stuff about the hair, don't hesitate to raise your voice. Or you can visit our website to get more.
If you feel interested in human hair wigs and men's replacement systems also, pay a visit to our store. Or reach us via our hotline or email at any time to get instant support.
Many thanks.