Taking hair extension training course provides you with the most popular up to date making wigs, haircut, ventilating methods. If you are planning to start up your business in this field, reach the correct website. At Lewigs, we have a wide range of hair training courses available such as a wig-making training course, toupee course, and so on.
Why You Should Take Hair Extension Training Course?
Start a hair business
If you want to sell hair systems, it is important that you have enough knowledge và skills about the hair, including the hairstyle, making hairpieces, etc. When you join the hair classes, you will learn how to take care of the hair extensions properly, how to remove the hairpiece. Not only there, but you will also have chances to know more about multiple ways to create different hairdos by playing up with the hair color, styling hair with heat.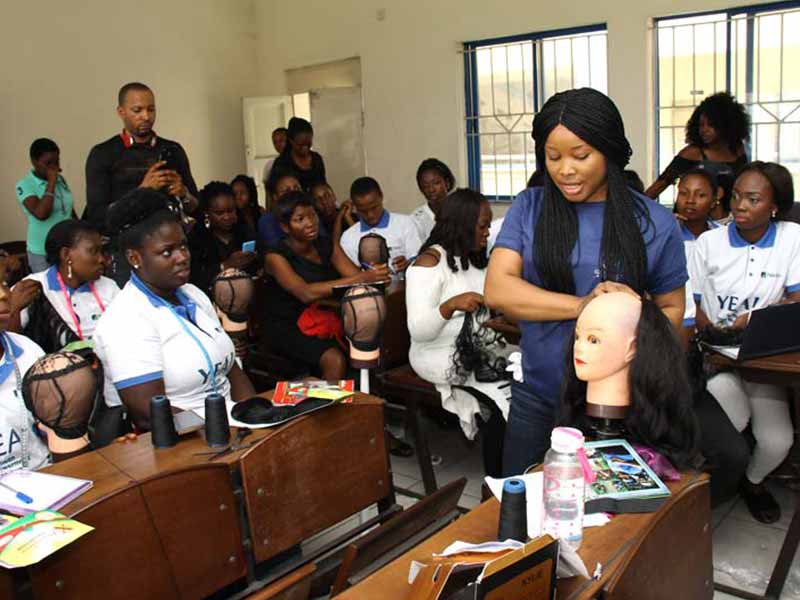 It is not enough. Before you sell an item, you have to know what it is, how to make it, and its features. Just like other products, you must know about hair extensions before selling. Hair training courses will teach you to distinguish different types of hairpieces that are available out there. When you start your business, you will receive tons of questions from customers. What is hair origin? Is it made of human hair or synthetic hair? Why you should choose human hair systems instead of synthetic ones? How can I apply the hair to get the desired look? And so on. Hence, the course will help you answer all of these questions fluently. You understand and help your customers understand. 
Similar posts:
Hair transplant training for medical doctors
The hair transplant training course is super crucial with medical doctors. The training aims to teach you how to do a hair transplant. You should sign up for the special teaching process so that the trainers will follow up and instruct you carefully. Learn how to transplant hair, how to make curly hair, long hair, etc. Make sure that you miss nothing. Taking a hair training course, the trainer will always be there for you and for any kind of needs.
Taking the training, you have the opportunity to hands-on practice on real patients. It helps you get more experience in this field. The hair transplant is a sensitive operation, so your knowledge and skill decide the finished results. How much aesthetically good the results would be is all up to you.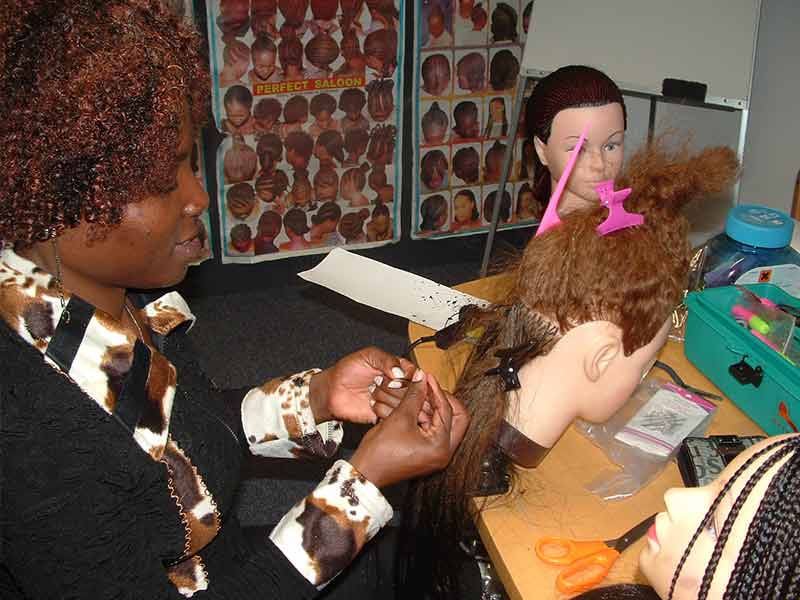 You want to work as a hairdresser
You have a passion for hair, you want to become a hairdresser to play up with hair every day. So you should take a haircut or hairdressing training course to be professional. These courses can maximize your potential as a hairstylist. They provide you with a solid foundation in basic styling. Plus, they also share tips and tricks of the trade and help you be an excellent hairstylist. Learn about the best hairdos and the latest cuts in fashion. To become a barber, you should learn creative cutting techniques, explore and create new styles. Learn and understand the color basic through the courses.
Common Hair Extension Training Courses
Haircut course
In this course, trainees learn about tools to cut hair such as scissors, clippers, razors, etc. Learn about the haircuts for male and female that suit for certain face shapes. Trainers also teach you advanced techniques, how to style and color the locks.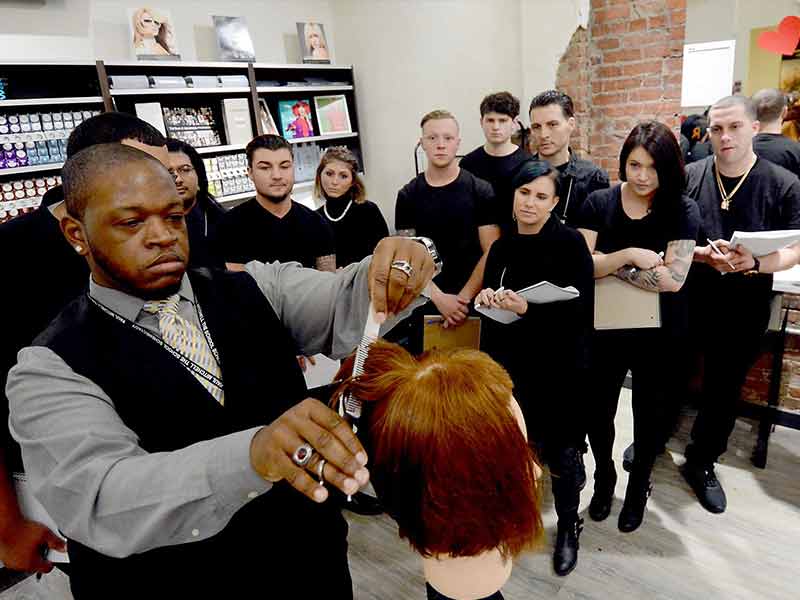 Hair restoration training course
You learn from experienced and renowned experts for hair restoration. You can get knowledge and know-how to achieve the best hair restoration results. The course helps you become the future hairstylist and medical practitioners for hair restoration.
Hair removal laser course
It offers more permanent and long-term solutions for hair removal. Year on year, people use advanced machines in hair removal treatment. The laser treatment is 20 times faster than other forms of hair removal. The increase in customers' needs, the more modern machines are. Many girls receive the important of this treatment, so the need for more qualified therapists.
In addition, you can take part in other courses such as wig course, toupee making, hair ventilating course, and so on.
Hair Extension Training Courses at Lewigs
There are three main courses at our hair company, but note that they are distinct courses. Let's learn more about them.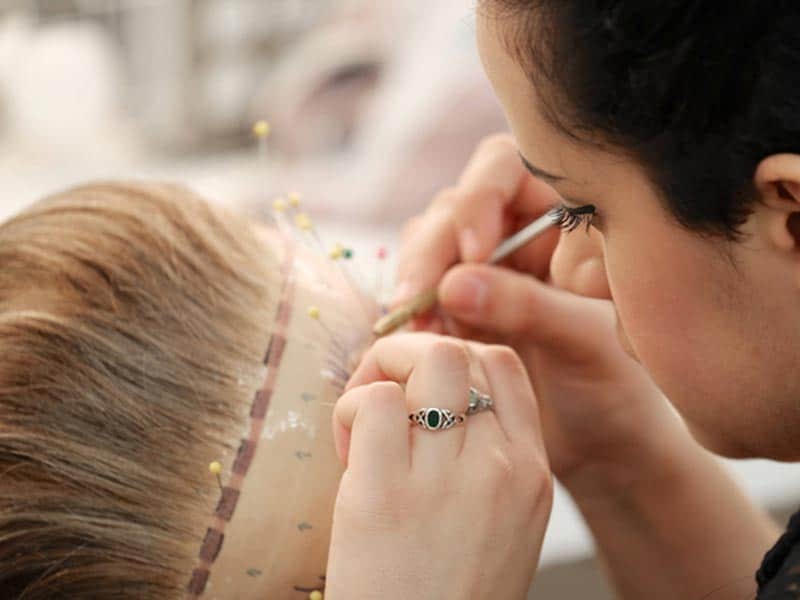 Ventilation course
Hair ventilation is the technique that craftsmen hook or inject the hair strands into a base material or wig cap. You want to become a wigmaker, you should master these skills. We have different techniques, consisting of hand-knotting (single and double knot, single and double split knot), injecting, V-looping, and so on. We commit that our ventilation course will offer you all the necessary skills. You will learn about how to knot the hair to create a natural-looking hairpiece.
Toupee course
You or your customers are experiencing the worse time due to hair loss, baldness, and other hair defects. As the fastest solution for hair problems, toupees and toppers have become the best companion for men and women. Lewigs creates the toupee course to meet all customers' requirements, help them master of making hairpiece. Taking this course, trainees would be introduced to the latest techniques to create a hairpiece without experiencing any surgical. Our skilled trainers will instruct you on how to create a perfect hairpiece. You have an opportunity to learn about different types of base construction, materials, caps, and so on.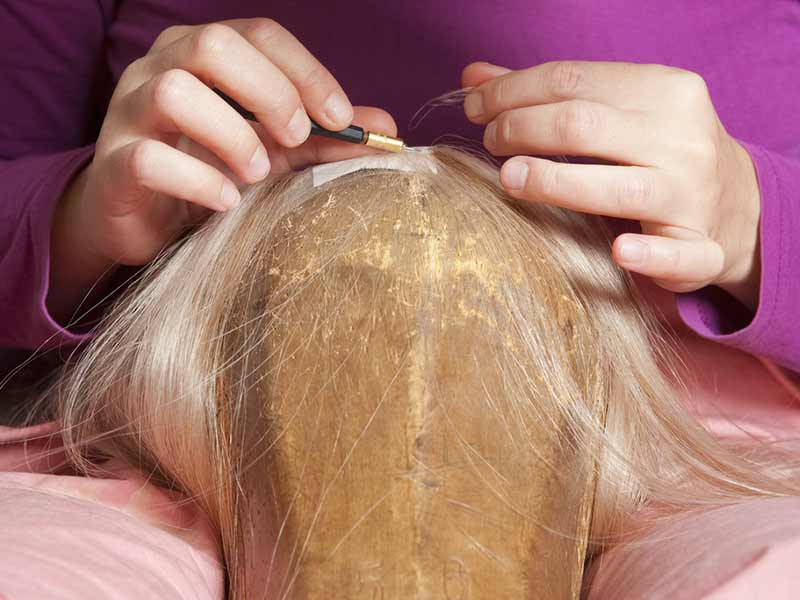 Wig-making course
In this course, you will learn about how to make a wig from hair weft, frontal, closure. Learn how to combine these hairpieces to create an ultra-realistic wig. You are not a hairstylist and technician, you still take part in the course to own a wig DIY. You worry that the making process is difficult and requires many techniques. Don't worry, our enthusiastic and experienced trainers are willing to help you. 
Jump to:
Our Conclusion
Lewigs hopes that our sharings about the hair extension training course could support you somehow. After reading this blog, you will know the importance of these hair training courses.
Finding a hair extension training course near me, don't forget that Lewigs is here. We commit that you will have all the basic skills to become a technician or can make your own hair systems.  
For any further questions and requires, reach us directly via WhatsApp button or email to get the answers. Also, take a look at our website to update more hair tips.