There will always be a number of people looking for hair topper reviews with the hope that it will help them solve their problems. Hair toppers are very famous for their great ability to hide bald spots and thinning areas in humans. Many people also use it as a way to try out a style to make sure that it looks good on them.
No matter why you care about hair toppers, this post will help you answer your possibly concerned questions and get a closer look at this kind of product.
Ready? Let's get started.
What Is A Hair Topper?
A hair topper refers to a top hairpiece, you can also consider it as a small version of a wig. People use hair toppers to cover a part of their head to hide bald spots or thinning areas. Sometimes, it is used when a person wants to try out a new bang. Many hair topper reviews show that this type of product comes with not only comfortable feelings while wearing but also a natural look.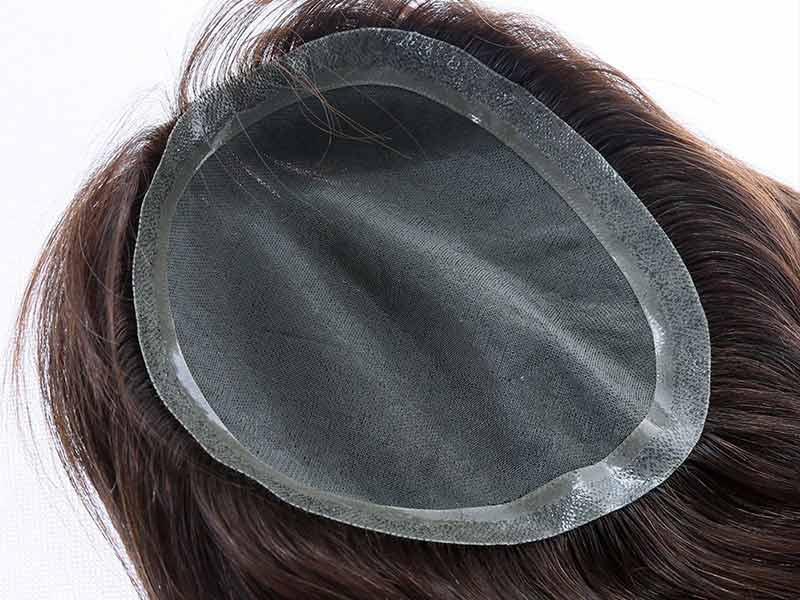 Hair Topper Reviews – Pros & Cons
To have an overview of hair toppers, the first thing you need to know is the pros and cons of them.
Advantages Of Hair Toppers
They Are Cost-effective
Hair toppers' price varies a lot from $40 to $400 depending on the material, hair texture, and hairstyle but in general, this is still much more affordable than other products. 
Related posts:
They Look Very Natural
If you are looking for a product that can perfectly hide your thinning areas, it must be a hair topper. Attached by a special glue and comes with a wide variety of colors, people hardly know that any part of your hair is not real.
They Are Very Flexible
The flexibility of hair toppers is also one thing that worths mentioning. Once you purchase a hair topper and feel comfortable with it, you can use it on all occasions. You can style it, as well, and dye it if the product is a human hair topper.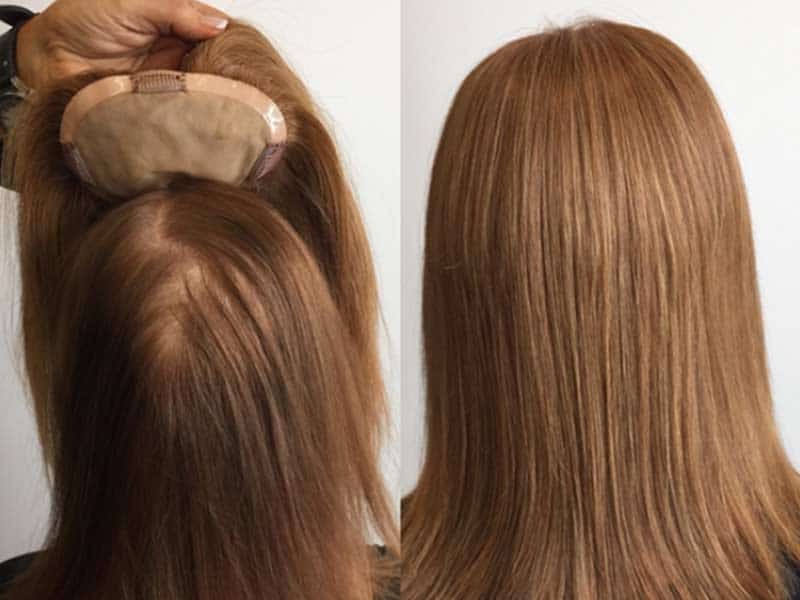 Downsides Of Hair Toppers
Like any other type of product, hair toppers have some downsides.
They Require Long-term Maintenance
To keep your hair topper shiny and smooth, you need to pay $40 to $80 per month. This is not compulsory, but without it, you cannot have a perfect look with your hair topper.
It Is Difficult To Find The Right Color
To get a perfect look on your head, you need to find a hair topper that has exactly the same color as your natural hair color. If you cannot find out one, dying it is a choice but it is also challenging.
Frequently Asked Questions
There has been a lot of questions answered in the hair topper reviews. Those questions below are the most concerning ones.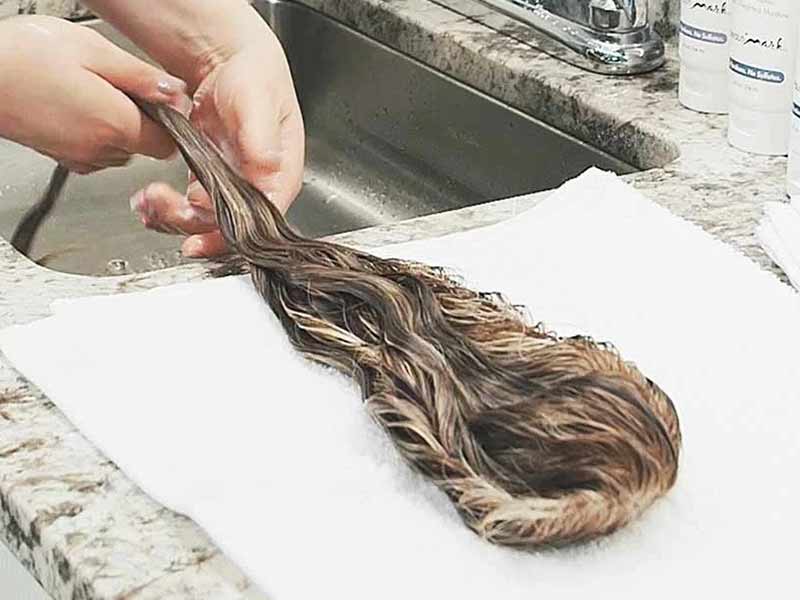 How Long Does A Hair Topper Last?
Most people come to hair toppers for a long-term purpose. Many of them need to wear their hair toppers every single day, so this question is what they care about.
A high-maintenance hair topper can last more than one year with daily wear. We have a long list of ways that you can use to prolong the life of your topper:
– To prevent your hair topper from collecting dust and getting tangled, place it into a box whenever you are not wearing it;
– Using sulfate-free shampoos and conditioners to moisturize it can protect your hair from drying out;
– To help it stay soft and shiny, use leave-in conditioners and serum on a regular basis;
How To Style A Hair Topper?
You should not style your topper right on your head. Put it on a mannequin head will lead to a better result. Before you start, make sure that your hair topper is dry and not tangled. Apply heat-protecting spray and then style it the way you want. Wait for a few minutes before clipping it to your head.
Human hair toppers work the same way as your hair, which means that if you continuously turn your topper into the same style, over time, it will fall into that style without any processing.
Can You Swim With A Hair Topper?
Yes, you can, as long as you do it the right way – although swimming is not a recommended activity when wearing fake hair. So what is the right way? There are some rules for you.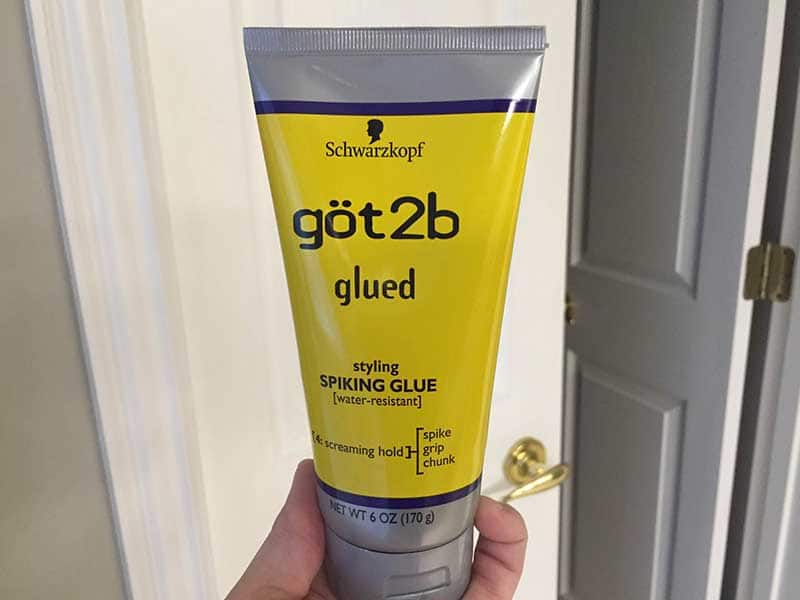 Don't Do It If You Are Not Confident
When wearing a hair topper while swimming, your confidence is the key. Don't spend too much time checking if there is something wrong. Enjoy your day as you wear no fake hair.
Use Waterproof Glue
Standard tape or glue is not designed to hold up your topper in any environment. If you use it to go swimming, it will definitely slip around after just 15 minutes. 
Jump to:
Take Double Care Of Your Hair Topper Afterwards
Unless you purchase your topper for 'single-usage', don't forget to take double or even triple care of it after everything is done. Think about it: you are going to submit your topper to questionable lake water which is full of chlorine, salt, and unknown substances. Without any effort to remove them all the way out of your hair, those toxins will definitely damage it.
Last but not least, spray it with a deep conditioner to protect your topper from sunshine.
No Diving
Even with the help of waterproof products, the pressure of the water when you dive is still too high and it makes your hair topper rip off your head right after that. Remember it: No diving.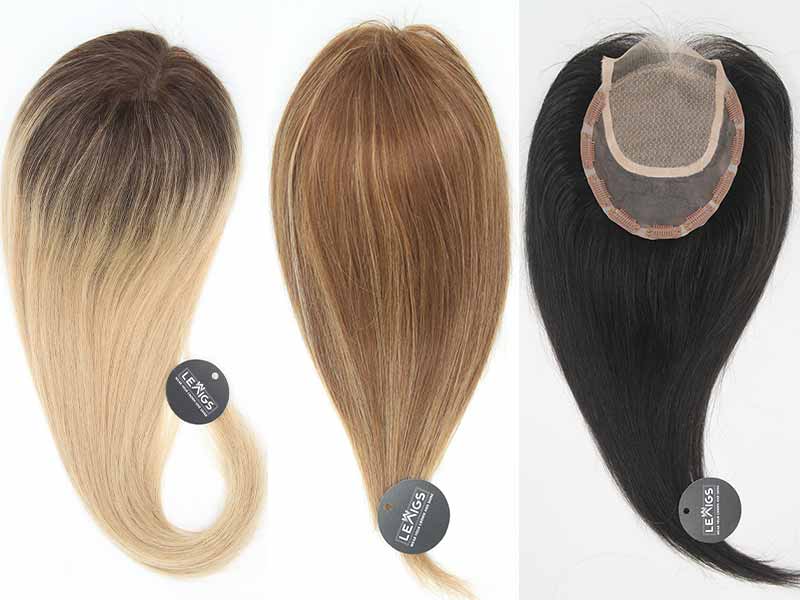 The Bottom Lines,
This post can be considered as good hair topper reviews, right? And more than that, it lets you know what a hair topper is, how good and bad is it, and a bunch of things you need to pay attention to. There are always other ones you look for, of course, but we think that this is basically enough to help you have a nice day with high-quality and high-maintenance hair toppers.