Hair loss, or just a thinning hairline, has posed a negative impact on the life of people, especially women, who always see the physical appearance a treasure. That frustrating thing has no longer been a big problem, as hair toppers for hair loss are right here to help.
Curious about it? Here Lewigs will get you covered with the essentials of hair loss: the causes, the symptoms, and the solutions.
It takes only a few minutes to scan through, so keep reading till the end!
Causes Of Hair Loss in Women
Hormonal imbalance
According to scientists, most cases of abnormal hair loss are caused by an imbalance hormone (dihydrotestosterone – DHT, testosterone) in the blood.
When DHT in the blood is high, your hair follicles will not get enough nutrients, become weaker, and lose more easily. Moreover, the high levels of DHT also stimulate sebaceous glands to activate, making hair roots become loose and lead to abnormal hair loss.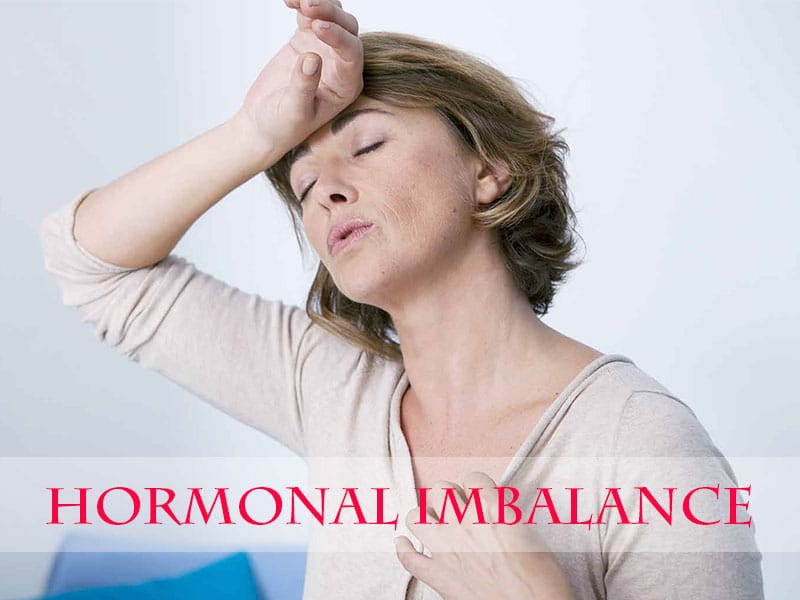 You can easily see the effects of hormones on hair loss. For example, hormones are produced strongly and fully when you are in adolescence, we rarely have hair loss problems. However, starting from premenopausal age, changes in hormones in the body also cause the imbalance. Therefore, women of this age have a lot of hair loss.
After postpartum, most women experience hair loss at different levels. The hair loss areas are usually at the top and the front of the head, then leading to baldness. Hair loss postpartum can make them feel ashamed and lack of confidence, even stress leading to postpartum depression. In this case, hair toppers for hair loss are ideal to help regain your confidence.
Emotional stress
Many ladies experience thinning hair after a physical or emotional shock. Maybe you do not know but stress is the main cause of loss of immune system control. It makes the hair follicles weaken and your hair will be easier to break down. Try to sleep 8 hours/day to make your body and bio hair healthier.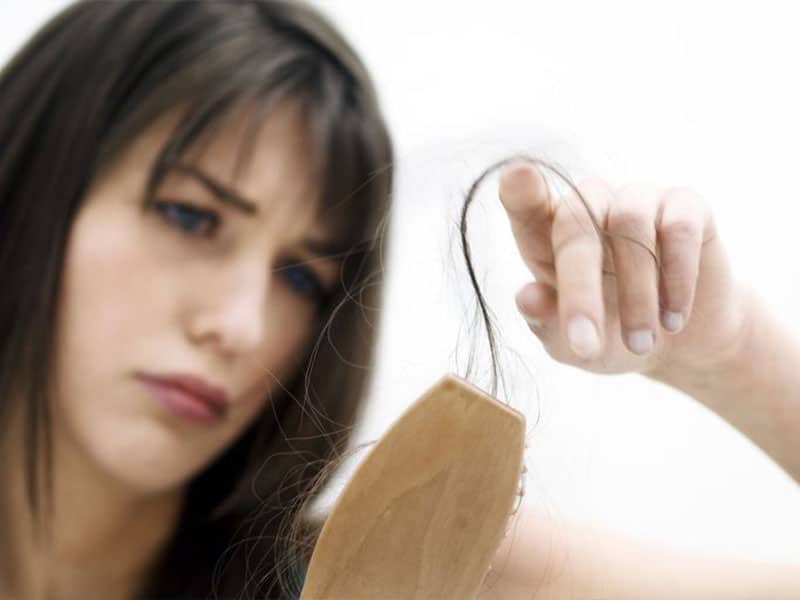 When you are stressed or anxious, there will be a change of hormone level in your body. When these extra hormones are made, they can affect the growth of the hair follicles on your scalp.
Lack of vitamins
Like other parts of the body, your hair also needs the nutrients to grow. Therefore, eating inadequately will cause hair loss because the body does not receive enough nutrients to feed the hair.
Lower levels of vitamin D can cause hair loss problem because the role of vitamin D is to stimulate hair follicles to grow. And of course, when your body does not have enough, the hair will be affected.
Over styling your hair
Style or dye your hair frequently can damage your hair. Many styling tools such as straighteners or irons can make your hair dry quickly and prone to breakage. The abuse of chemicals in dyes for bending, dyeing, stretching, curling, and high temperature will destroy the protective layer of the hair, leading to dry fibers, breakage, and abnormal hair problems.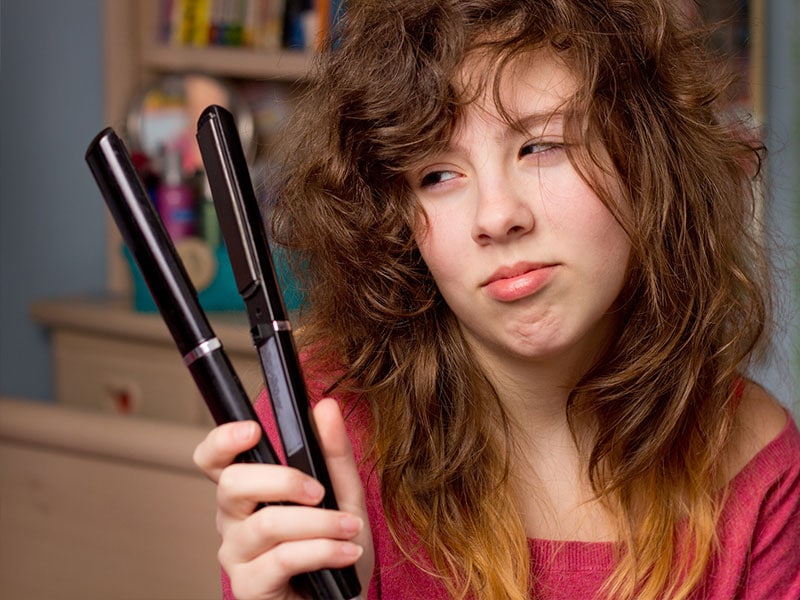 Heredity
One of the most common reasons for hair problems is hair loss genetic. If you have hereditary-pattern baldness, you may have this type of hair loss. Even it may begin as early as puberty.
In addition, skin diseases like fungi, dandruff or psoriasis will change hair structure, damage hair follicles, thereby causing abnormal hair loss in women.
Medicines for cancer treatments, arthritis, depression, heart disease, and hypertension are also cause of hair problems. Don't worry because that's just a side effect of the drug. The hair will regrow after the treatment.
Symptoms Of Hair Loss
According to experts, the average hair loss from 40-50 fibers per day is normal. But it becomes a big problem if the amount of hair loss exceeds 100 fibers. The symptoms of abnormal hair loss are that you can easily see the thinning hair areas and the hair falls heavily when combing or after waking up.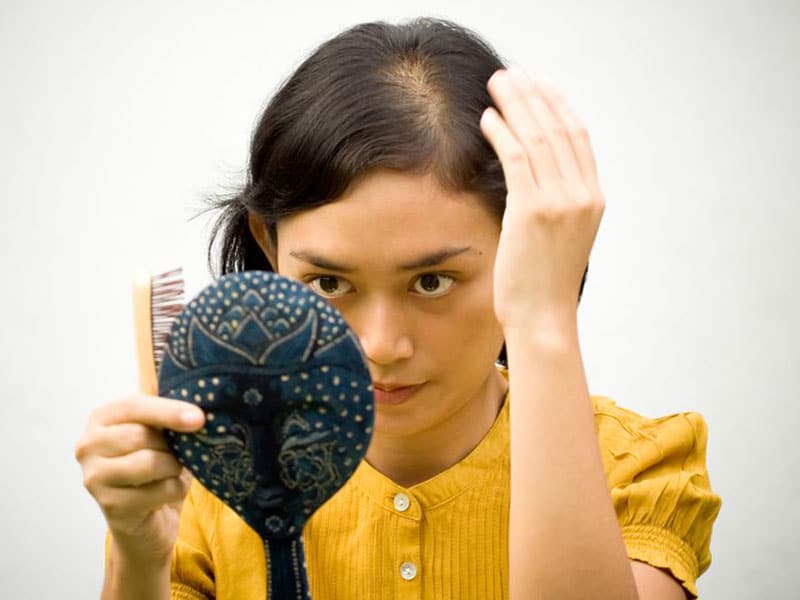 The symptoms can vary from person to person depending on the cause of hair loss. Therefore, the problem has different identifiable signs.
– Hair loss exceeds 100 fibers per day.
– Losing an unusual amount of hair: As I mentioned above, a physical or emotional shock can cause the hair to loosen. Combing, washing and even gentle tugging can make your hair loose. This symptom usually causes thinning hair on the top and front in the head.
– Patients who are on treatment chemotherapy for cancer, heart disease, etc can result in the loss of hair all over your body. But the hair will regrow.
– The scalp becomes burning, itchy, rich dandruff, and so on.
Related posts:
Hair Loss Treatment For Women
What to do when hair loss? We are sure that you will find a way to prevent hair loss and improve your hair condition. Treatments may include medication, hair transplantation, laser treatment or wearing wigs, and hair toppers for hair loss.
Eat more hair healthy food
You can search for some healthy food on the Internet that can provide essential substances for your hair. You should eat food that is rich in protein, vitamins, fats… For example, eggs are very good for your body, and especially egg yolk helps your hair resist damage and breakage. Just so you know, eggs are rich in vitamins A, E, and biotin, which are useful to moisturize your hair.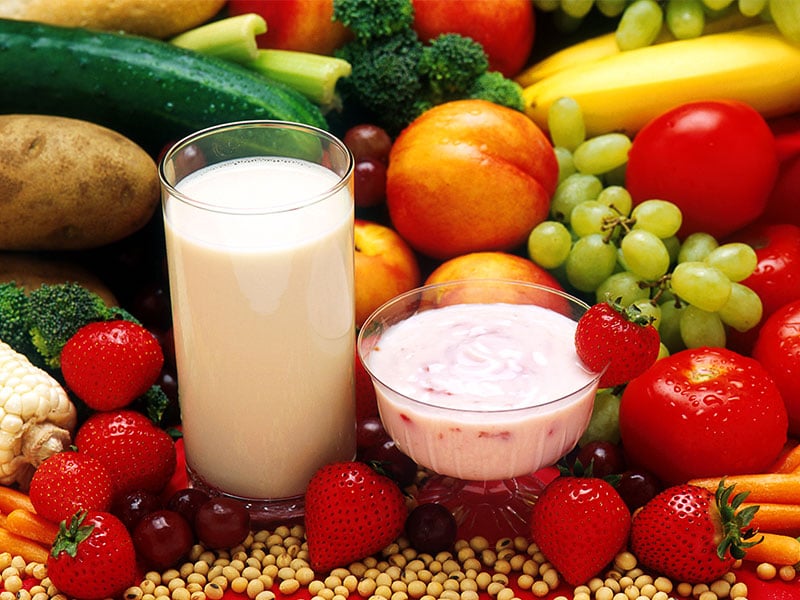 Fish, mushrooms, cheese, milk, etc. are also good to have healthy hair.
Hair transplantation
The surgical technique changes follicles of hair from one part of the body to a balding area. The method gives you permanent hair and as natural-looking as possible.
But the cost of hair transplantation surgery is very high. And the process of surgery can be painful. And after the surgery, you have to wear bandages over your scalp for at least a day or two to protect it.
Hair toppers for hair loss
This is the simplest method to conceal your hair loss and thinning hair areas. You will not go bankrupt when you buy a small hairpiece like toppers for women with hair loss. All you have to do is choose a perfect human hairpiece and wear it.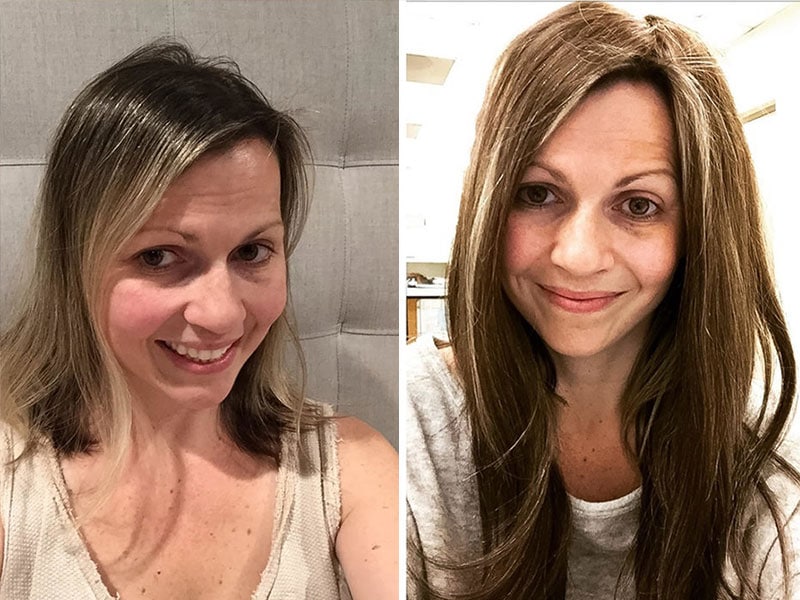 There are many types and sizes of hairpiece that can cover perfectly your frontal hair loss, advanced hair loss, medium hair loss, and temporary hair loss such as skin hair topper, silk topper, and lace hairpiece.
Jump to our product line:
Not only cover up bald spots or thinning hair, but you can use a wiglet to add your hair volume. If you want to have a more natural look, let's choose human hair topper instead of synthetic fibers. The topper can blend naturally with your bio hair. You have to know where is your hair loss area to choose wiglets. Wig toppers for frontal hair loss, wig or toppers for women diffuse hair loss… all of them are used to make your beauty, regain your confidence.
4. To Sum Up
At Lewigs, we have all types of toppers with a variety of colors, lengths, and textures. Visit our website to have a good unit of your own. We also give you the best high-quality hair toppers for hair loss.
Don't hesitate to contact us via WhatsApp / Mobile: (+84) 98 261 44 86 or email: info@lewigs.com. We will be more than happy to be of service!