No matter how you see it, fuller and thicker hair will help boost an individual's confidence. Often, men are highly at risk of hair loss than women. Whether your hair is long or short, straight or curly, you may experience hair loss or baldness when you age. So a lot of men know they will going to be bald one day and they accept it like anything in life. The hairline will be thinning every day. And Hair weave for men is among the best way to cover men's hair loss. It gives good results instantly. Plus, it causes no harm to wearers.
Reading on to know about it.
About Hair Weave For Men
Man weaves are normally known as hair systems or hair replacement systems. Some say that it helps them regain their tresses without damaging natural locks. People who go bald from different causes (cancer, stress, etc.) are tempted to wear these hair units. Weave closure for short hair for men, for example, is a non-surgical procedure to get nice hair. Applying the hair unit give men who have thinning hair or bald spots a new look.
This hair is designed for all hair types, containing black people (African American), Caucasian, Asian, and more. It becomes a trend over the past 2-5 years. Often, men choose to wear 100% human hair as it is more versatile.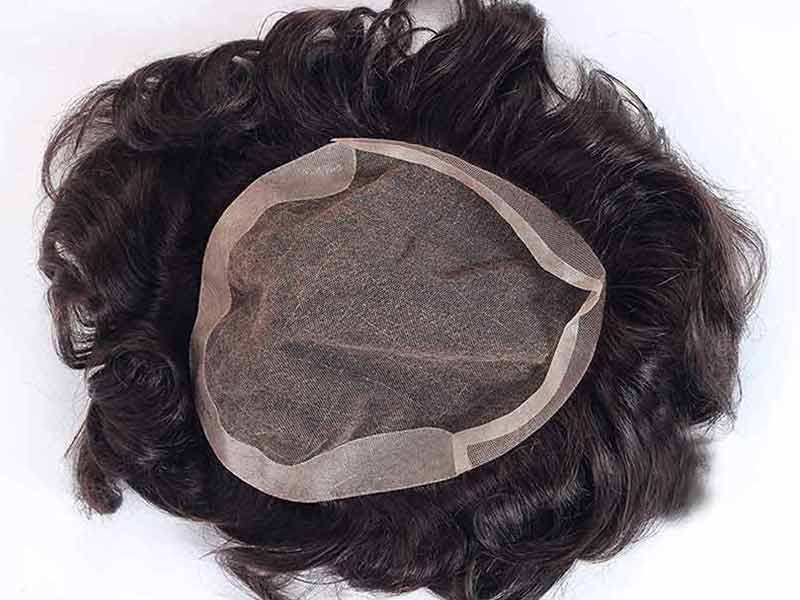 Hair weave for black men and white men are bundles, wigs, and any hair products. Nowadays, the number of balding men using weaves are getting an increase. To meet higher customers' demands, these hair systems appear more real and natural. Especially, people of color tend to wear this hair, the evidence is that they spent over 2.5 billion dollars for the hair industry.
What's more, the man's hair weave offers much flexibility. It contains lengths, colors, styles such as dreadlocks, cornrows. It is also available in different hair textures, such as kinky, curly hair, etc.
Other posts:
How does a man weave cost?
The cost of hair weave for men ranges from $275-$800, including custom-made hairpieces. It would be better if you get the hair from reliable hair vendors, hairdressers, and barbers.
Menendez, a hairstylist says that he started applying these hair units about 2 years ago. When he started, he only spent about $1,500 per month buying hair units to do for a few clients weekly. But now the number of clients increases, he spends $16,000 – $18,000.
Why Men Wear Hair Weave?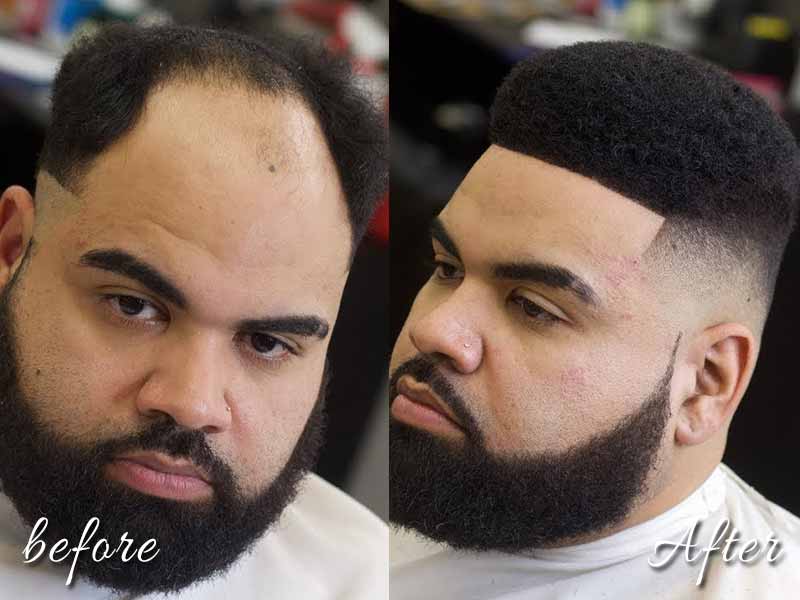 You are suffering from baldness, how can you do to get a thick hair back? Now, more than ever, more and more balding men are considering getting a man weave to hide their hair defects. Sometimes, it is called "man unit." The hair system now is becoming unisex and less gender-specific. It means that both men and women can try it. For past decades, the weave has been worn by women. But now the hairstylists and manufacturers create weave for balding men.
Hair weave for men with baldness helps wearers feel more confident. It helps them get their fuller hair back again. Like women, hair weave for bald men gives them a chance to try a different look and looking younger. Apply it properly, you will find it useful.
How to Install Hair Weave For Men
You may spend about 90 minutes to 2 hours to attach the hair unit. To attach a full hair unit to the clients' heads, they use adhesives. Wondering how to apply a man weave? Does it look natural? Is it easy to detect someone wearing a hair system? Well, the installation process is very simple.
Depending on your balding areas, you will choose the right hairpiece to wear. Define your hairline before starting wearing. And shave the excess hair area where you are going to install the hair unit.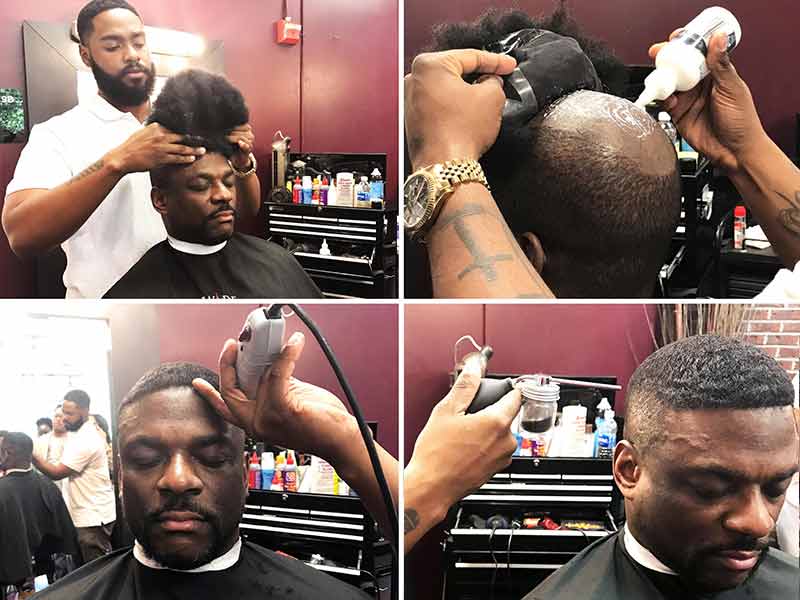 Next, remove oil and residue on the scalp. When your scalp dry, apply glue to the scalp. Use a brush to expand the glue all over on your head. Don't worry about the adhesives as they will not damaging your scalp and real hair.
To dry the glue quickly, you can use a hairdryer. Apply the hair system on your head based on the defined hairline. Adjust the hair so that it fits your head and looks as natural as possible. Gently press the hair down so that the hair and glue stick together. Let the hair dry and styling and cutting it, finish. The installation completes.
Read more:
Where Do I Get Human Hair for Men Weave?
Now you have an idea of how to install the hair unit. Remember that you should take into account the head's shape, hair texture, hairlines, etc, before buying a man weave.
Where to buy good hair units? How can I get a hair weave for men near me? Visits Lewigs now. Say no with synthetic fibers, we only use 100% human hair to design our hair. All strands are collected and stored carefully. Moreover, the cuticles are kept intact to avoid tangling. Browse to our website, look at hair weave for men pictures and pick up a product.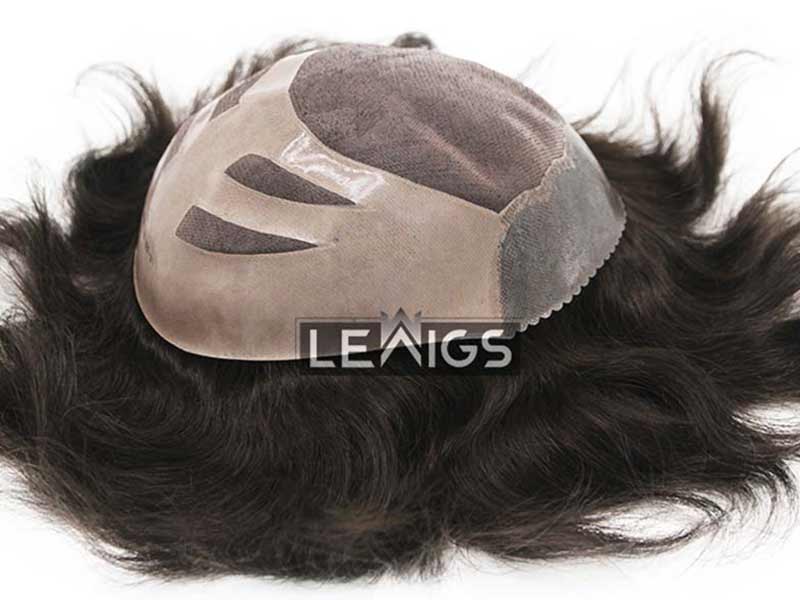 Plus, the hair is completely unprocessed. Hence, you can restyle, color the hair unit to fit you best. Even bleach the hair to get a bright hair color. Our hair replacement systems are truly sophisticated, help someone feel more confident. We feel so happy if our customers satisfy and love our hair.
Our Conclusion
Hair weave for men should become a common method to conceal hair loss and baldness. It helps someone feel great, improves mood, and makes them feel good about themselves. We hope that this post gives you everything you need about hair weave for men with baldness and where to get the best hair unit. Please don't hesitate to contact us to get more advice. We are always willing to help you find the right hair system at cheap prices.
Share with us your hair problems and thoughts about these hair units by leaving your comments below. We will be together with you to find the solution.