Curious about the hairline tattoo? It is known as scalp tattoos or scalp micropigmentation (SMP). Put simply, it is an ideal solution to conceal your hair loss and receding hairline. Do you know Mike Gunner? He himself contributed to making the treatment become more and more popular. When he took part in the reality show "Married at First Sight", viewers noticed that he had round and even hairline than normal. Then he finally confirmed that he had a men's tattoo hairline. 
You are experiencing a high hairline and would like to get a fuller hair look. You want to get a tattoo on the scalp. This post is for you.
What is mens hairline tattoo?
A hairline tattoo is a non-surgical treatment for concealing balding spots. It is a meticulous and cosmetic procedure that works by directly injecting pigment into the scalp. The pigment is available in different options that you can easily get one that fits you most. We mean that you should choose the pigmentation that is tailored to your hair color and skin tone. This procedure is now gaining traction amongst most gentlemen.
Different from the typical tattoo, the medical hairline tattoo process uses micro needles and organic ink. If the specialist utilizes a typical tattoo needle, it's hard to replicate the look of tiny hair follicles. The procedure requires absolute precision for natural hair look.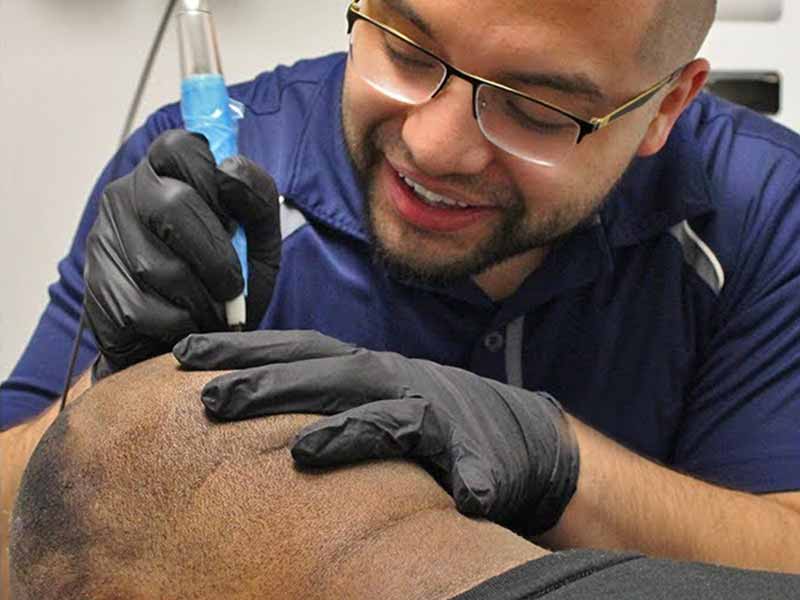 Pros
– Restore your receding hairline: Every man can receive it, whether you have short or long curls. Specialists will add pigment to your scalp and give you the dreamed look.
– Covers visible scars on the scalp: With a hairline tattoo, you don't have to get a hair transplant to get a nice look. Also, it is cheaper than the transplanting process.
– Provide an illusion of life-like hair: Others cannot detect your secret if they don't peer closer to your scalp.
Similar posts:
Cons
– – Difficult to remove: If not careful, you may have a scalp tattoo gone wrong. It is difficult to remove, and the fixing price is not cheap.
– Require high maintenance: To keep the tattoo, you must avoid sun exposure. Go to a clinic frequently for checks.
Is tattoo along hairline safe?
Up to now, we have not heard any horror stories related to the procedure. But you should make your own research on the hairline tattoo before deciding to go for it. Go down on the Internet and pay more attention to things like reviews or organic ink used.
Do a small skin test to see whether your scalp is sensitive to hairline ink or not. In general, this procedure is reportedly safe for both men and women.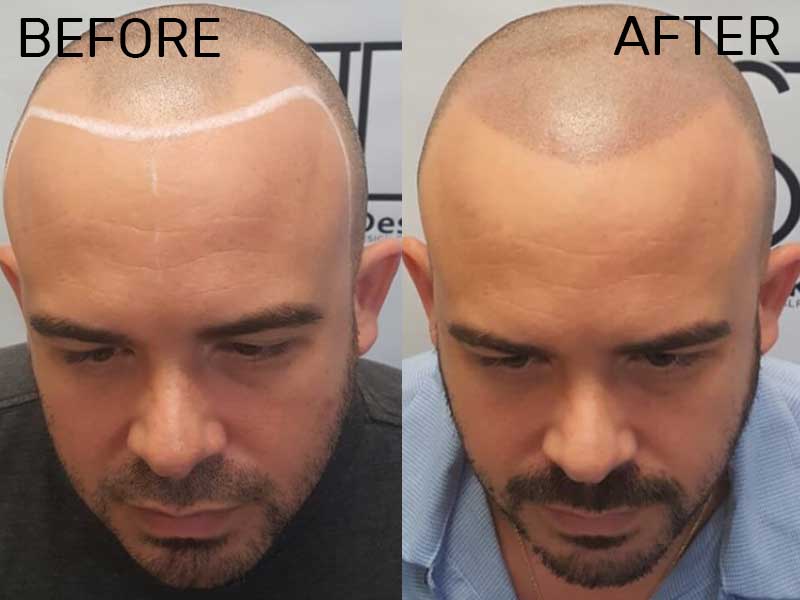 Does it hurt? 
Hairline tattoo pain is unavoidable. However, some people review that it does not. The practitioners will coat a topical numbing agent to the scalp before the proceeding. You may feel a little bit of discomfort during the treatment. We think that your tolerance may decide whether it hurts or not.
How long does the tattoo last? It lasts an average of 3-5 years, even it may last up to 8 years. The more you care for them, the longer time they can last.
Nonetheless, this method is not recommended for those with a sensitive scalp or be suffering from scalp disease.
About hairline tattoo cost
Our short answer is it depends. Its prices will vary depending on how much the scalp needs to be handled and the style clients desire. But generally, each treatment may range from $440-$1,800. For example, if you are suffering from baldness, you may pay a total of around $1,500-$3,000 for a natural and fuller hair look.
In some cases, clients want to go with a full hair tattoo. Of course, the tattoo hairline cost will be more pricey, and it may go as high as $4,000 for a full fake hair tattoo.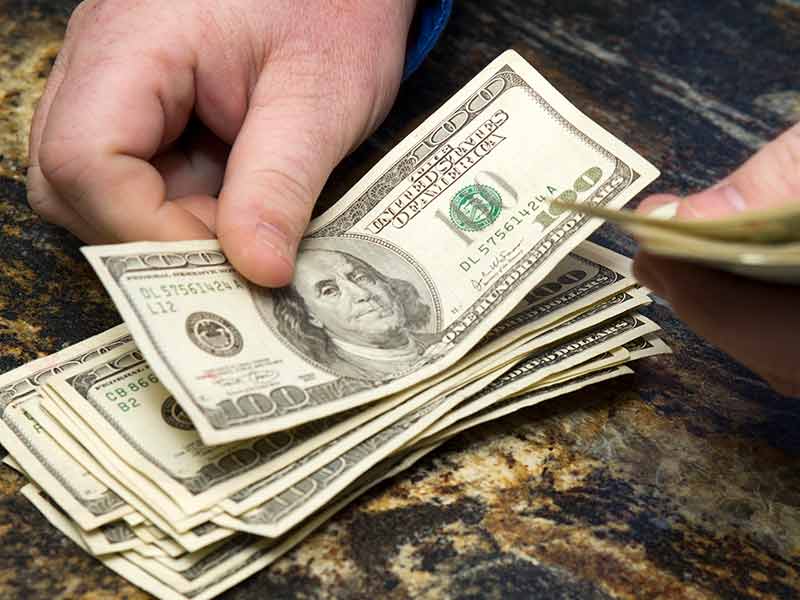 General FAQs
Is tattoo hairline just for balding men?
Our answer is "NO." That is to say, everyone can receive this treatment. Visit a clinic and check whether your scalp is healthy enough to get scalp tattoos. Also, please consult the practitioners to decide which style works well for your scalp.
There are more hairline tattoo ideas for you to choose from, including soft hairline ones, widow's peak ones, or "Edge Up" ones. All of them work to add more hair volume to your mane. 
Jump to:
Can I get my whole scalp tattooed? 
Of course! Go forehead hairline tattoo or full hair tattoo, it depends on you. If you have a higher hairline, get a medical hairline tattoo is enough. And naturally, a full scalp tattoo is more expensive than the hairline one.
Is tattoo on hairline permanent?
As of this moment, most hair loss treatments can last 3-5 years. If you care for it carefully, you can keep it last as long as possible. If you notice the tattoo starts to fade, you can go to a clinic for a touch-up. 
Does hairline tattoo damage my hair follicles?
According to most scientific reports, men's hairline tattoo does not go deep enough to affect your hair follicles. Make sure that the professionals use organic hairline ink and the right technique during the procedure. The ink may appear darker than your natural hair color to create the illusion of your own hair.
Our conclusion
That's everything about the hairline tattoo we want to share with all readers. We do hope this post helps you have one more method to save your hair look. Try it and you have a chance to get nice hair. Take pictures before and after taking the treatment so that you can see the clear difference in your scalp. 
If you don't have enough budget to get this treatment, consider wearing a hairpiece. Made of real hair strands, hair toupees gives you thick hair immediately. No pain, safe for hair strands as well as the scalp, a human hair toupee is the best option for clients. Just install the hair and style so that it blends your natural locks.
Browse Lewigs' website to view and choose the best hairpiece for your own. We also customize the hair according to every customers' requirements. Hope to support you!