Hairstyles for balding men may sound like a little bit weird. However, if you choose the right hairstyle, it can make your hair look thicker on top as well as help reduce the appearance of receding hairlines. Thus, don't be too panic when you have to face this problem. Take a look at these best hairstyles for men who are balding below.
Slicked Back
This hairstyle is so so preferable as it can take other people's attention away from your receding hairline. Moreover, slicked back works like a comb back that will flatter for thinning hair more effectively than a comb-over. The sides are faded to make your hair on top seem thicker.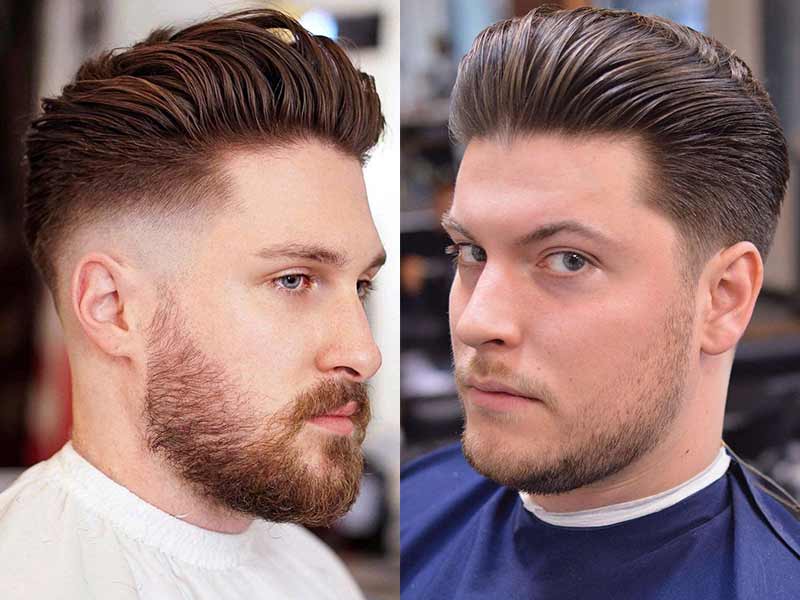 Not only that, slicked back is also considered as one of the best hairstyles for balding men with beards that enable you to be cooler. Therefore, let's you a simple comb with a little hairspray to slick your hair backward. Remember not to overuse the product if you don't want your hair to be too greasy.
Comb Over
It is needless to say too much about comb-over as it is always on the list of the most popular balding hairstyles for men. Do comb over to make your receding hairline go into the style and become the lowest hair part. Thanks to this, your hair looks much more weighty naturally.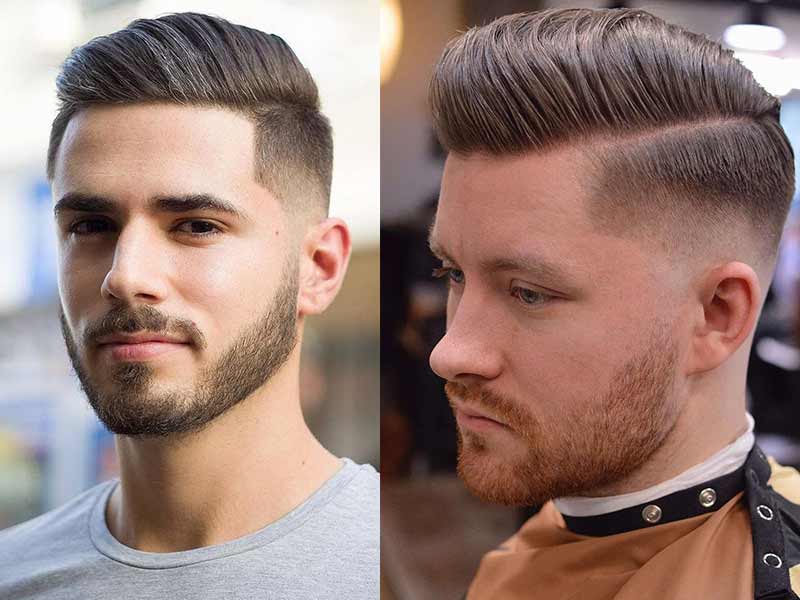 Lewigs also recommends you have your side and back haircut to give the illusion that your top hair is longer and thicker as well. You can style by comb your hair to one side with a lightweight pomade or hairspray.
Spikes Hairdo For Balding Men
This short hairstyle for balding men never goes out of style. One of the celebrities falling in love with spikes so deeply is David Beckham. You just have to maintain your top hair long and cut short and fade back hair then you will get one of the cool hairstyles for balding men.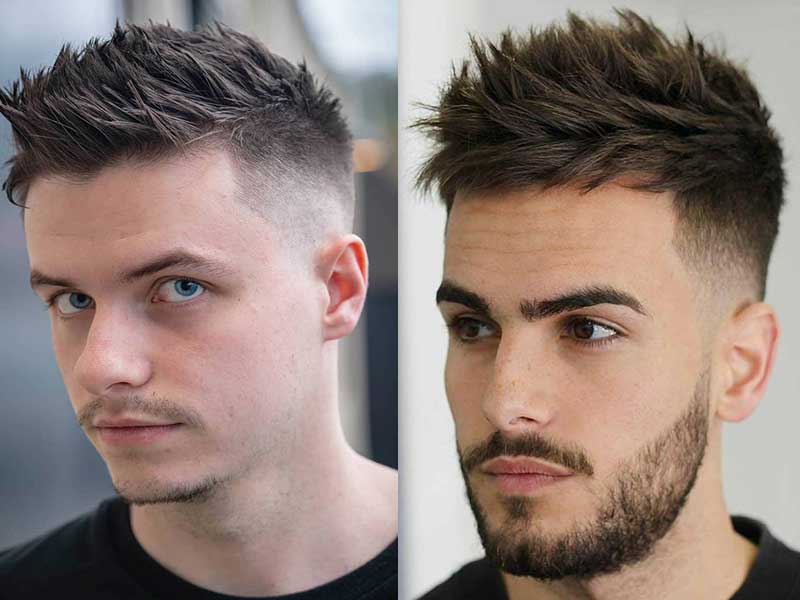 Spikes is able to provide you you a flattering look as this texture is high to cover your problem. Apart from that, the hair will still present above your forehead even though the scalp is a little bit more visible.
Similar posts:
Short Pompadour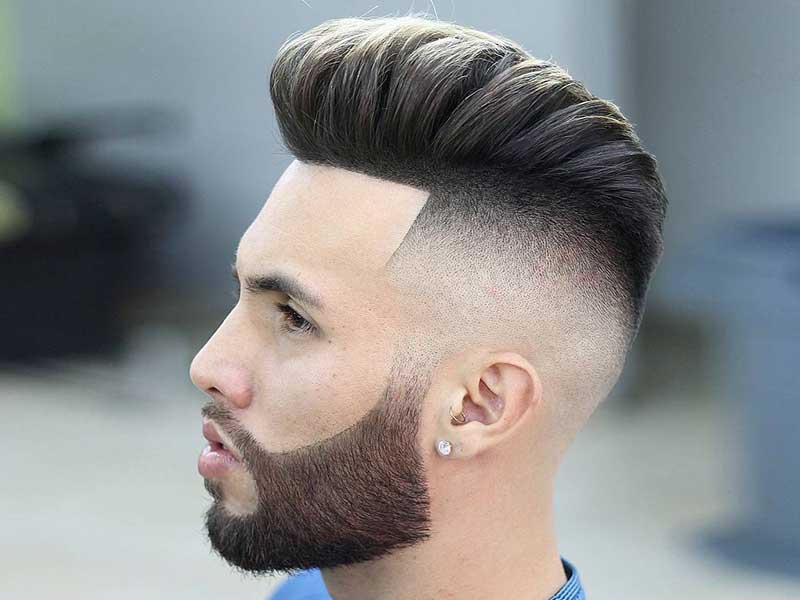 You can find a myriad of variations of pompadour and choose for yourself one among them hide balding crown. It will be a great idea if you combine short pompadour and taper fade. This short hairstyle will work for concealing both thinning hair and receding hairline. A pompadour on the top not only rock your look but also improve your widow's peak as well as a receding hairline. So just style it with a blower dryer!
Textured Crop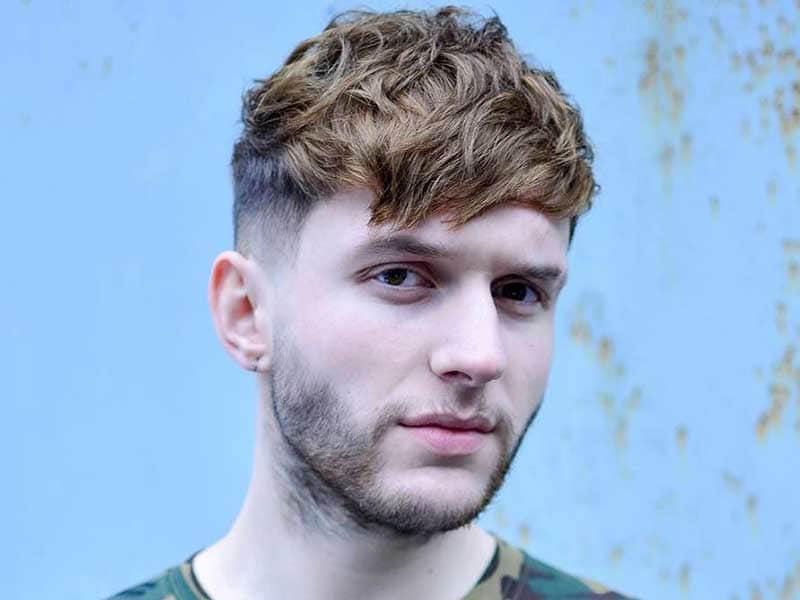 This is one of the most trendy short hairstyles for balding young men! And it will be more stylish when you mix with forwarding fringe. Your receding hairline is able to be covered by some forehead short bangs. Besides, do tousled style is a good way to draw people's attention away from your unconfident thinning hair. Tools to rock this style are just an alcohol-free gel (or lightweight matte pomade) and a salt spray.
Faux Hawk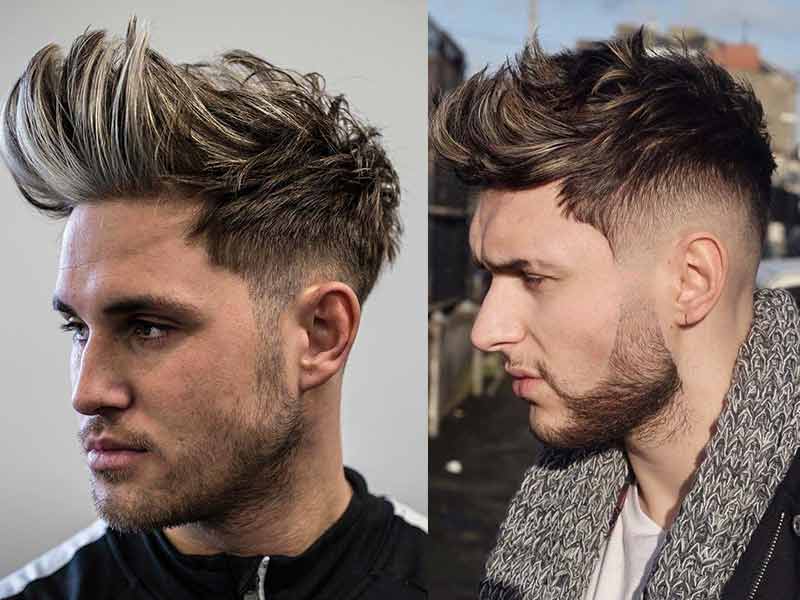 The faux hawk is definitely one of the edgiest hairstyles for balding young men. But if you want to stun other people with this sassy and youthful style, do not make it too long. Just keep your top hair short and then turn higher with spikes by some products.
Buzz Cut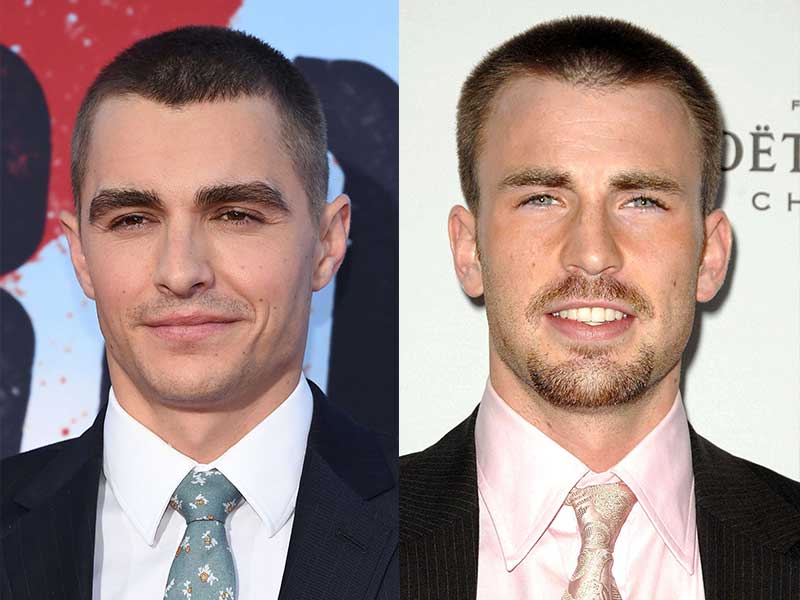 When your hair loss problem comes into a certain stage, especially when your receding hairlines and balding crown start to appear, you should try buzz cut to maintain your hair volume. This is also one of the great simple hairstyles for balding black men due to its cool look provision. Especially, bear in mind that you should never emphasize your thinning hair. Some experts claim that the best buzz styles for men balding on top are slightly longer at the sides on the top or length all over the top. These cutting styles will attract people to focus on your face instead of your hair.
High and Tight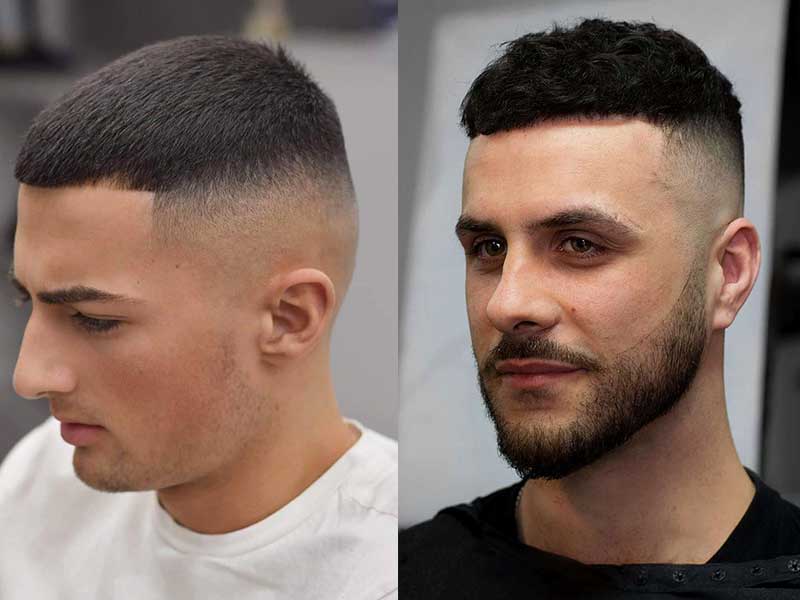 If you do not have much time to take care of your hair and still want to find some cool hairstyles for balding men, high and tight is a perfect choice. It is not only so easy to maintain and but also useful in hiding your balding crown. Specifically, this hairstyle will distract the attention of other people from your receding hairline to the longer hair part and your face.
Crew Cut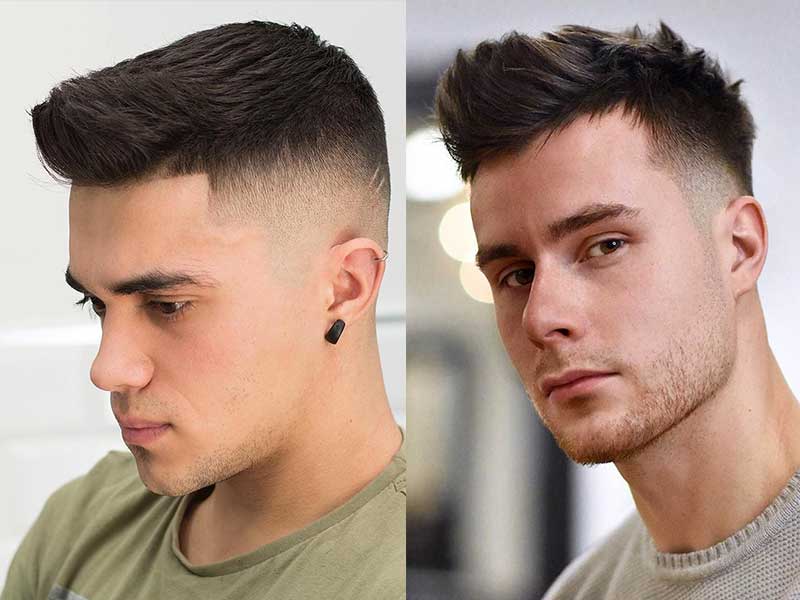 Even you have a receding hairline or not, the crew cut can still make you look so cool and fashionable. This is one of the most popular hairstyles for young balding men as people's attention will put on your face. No one looks at your widow's peak anymore as crew cut is able to blend your crown with thinner hair so naturally and make your hair on top took fuller.
Jump to:
Bald and Beard
In case your hair problem goes into a serious stage, do not try too hard to hide it in a weird way. Just shave them off! This is one of the simplest shaved hairstyles for balding men with beards. Providing you a cooler look and attract people with your amazing beards are how it works. In addition, do not forget to take care of your brow as it is also a focal point along with your beards.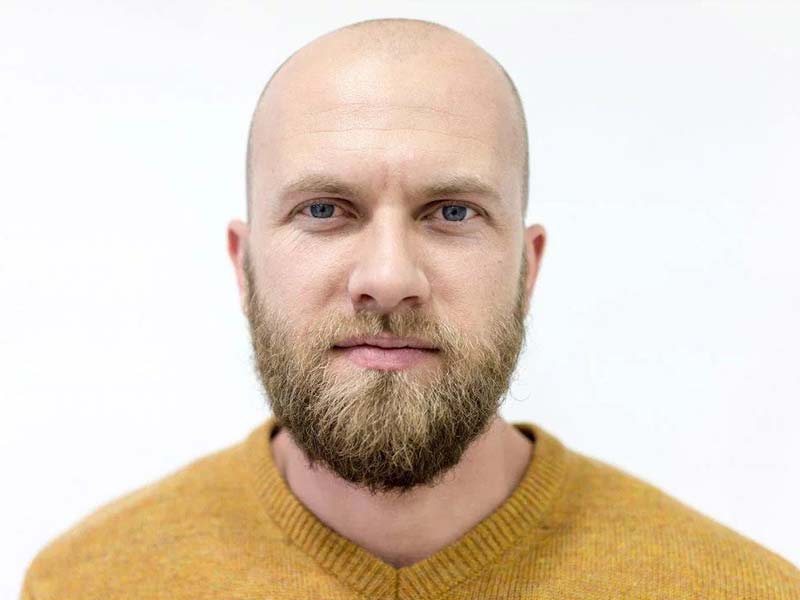 To Sum Up
Balding happens to many of us. And you cannot wear a hat to cover it for the whole life, so just be its friend. Listed above are some best hairstyles for balding men that Lewigs hopes that you can find for yourself an appropriate one. Nevertheless, you also have to be careful with some products which have the ability to make your hair problem worse.
If you want to have more confidence, do not hesitate to visit our blog to get some high-quality toupees. And freely contact us in case you need some advice.