Have you got yourself the right human hair toppers? They can be the best solutions for your thinning hair problems. This hair system disguises your bald spots, etc. Not all, your hair will become fuller. People will not possibly notice if you wear a toupee or not. Still, knowing how to blend hair topper is necessary if you want to enjoy these benefits and get the most out of this item. 
There needs an appropriate application for the realistic look. Below, Lewigs will present you some practically useful tips that will help out a lot with your journey perfecting the look of your tresses.
How to blend hair topper?
Select the color with multi-dimension instead of one color or hue
Commonly, a head of hair has no less than three color shades. For instance, if your base color of hair is medium brown, the shades that accompany it are usually a lighter and darker brown shade. The colors often remain at a similar spectrum. But sun exposure, etc. can bring a lightening impact.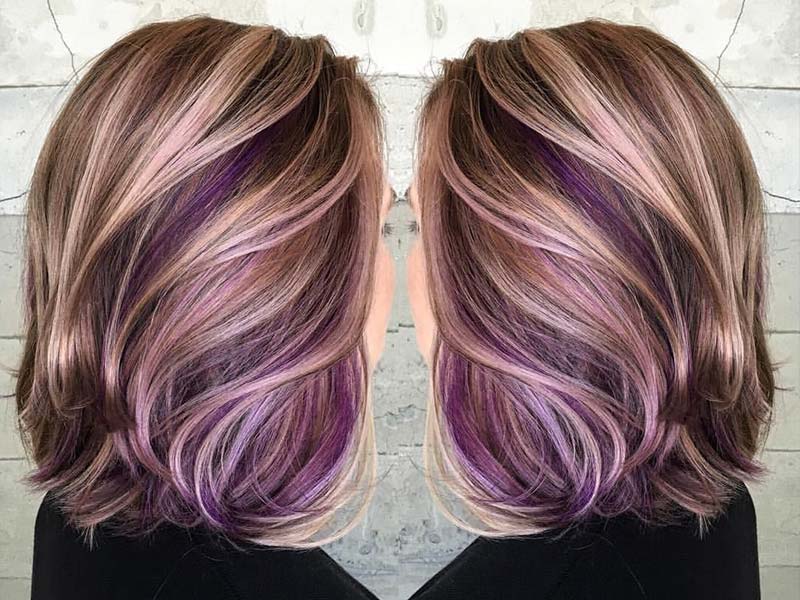 As a result of the natural effect of multiple tones, going with a topper which can mingle with not only one color for realness promotion is significant. To do so, you can combine two close hues, add low and highlights. Either, apply an ombre shade.
Control the shine to make your hair topper blend
Another sure tip to blend wig with natural hair? Be sure you reduce the unnatural shine. You know, healthy locks should generate a realistic sheen. A vigor full of life should be inclusive for the effect. Some hairpiece manufacturers may have coated the hair in the silicone soak after they remove the cuticle. By doing so, they can make an exact copy of the glow. On the other hand, it can lead to the unnatural shiny appearance.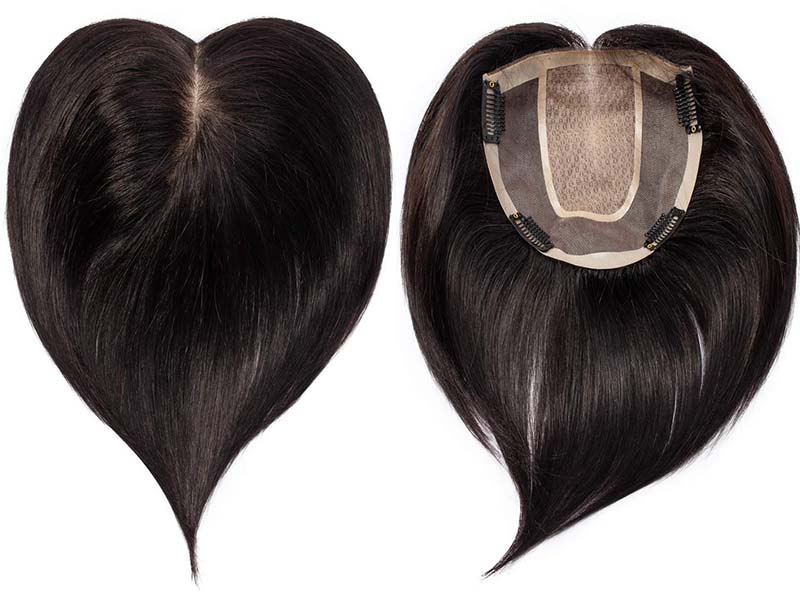 You can lower the shine by having a couple of washes with shampoo. Baby powder also helps. Dry shampoo is another option. Or else, you can go naturally with cornstarch. These items work on not just human but synthetic hair. They will bring immediate effects. 
Read more:
Mix the natural hairline with the hairpiece for an invisible transition
Keep this tip in mind when you learn how to blend hair topper. Do not put all your hair in an unnoticeable place. Also, do not move the wig to your hairline's precise font. If possible, leave around an inch of the edge of the hair out of the toupee. This way will produce a realistic effect since your hair has an excellent transition into the topper. Plus, dampen your real hair and a topper. Brush them together for a smooth blend.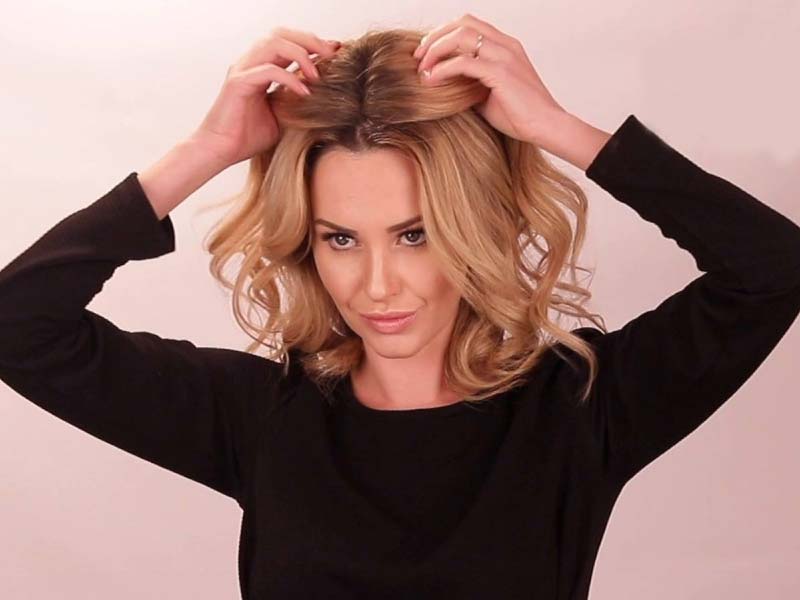 Do you have baby hairs accenting your sides and forehead? Then, think about it as a piece of luck. It boosts the natural appearance. In addition, you can style your hair unit – for instance, making it straight, having some additional curls, and cutting in layers.
Moreover, it is possible to rely on hair day powder to conceal and give your hairline a more natural look. Hold the edge back to some extent for the hair to be taut. After that, brush the powder into your hairline.
Select wiglets with a realistic scalp effect
Do not fall heads and heels over the attractive price of low-grade hairpieces. You cannot see the line of the skin covering the head. Instead, this kind of product has teased roots. The base's matted hair makes the hair look fake as well.
Look for quality toppers to get the appearance you are after. For example, you can consider the see-through lace base. It is famous for breathability and flexibility. Plus, it lets the scalp line be visible.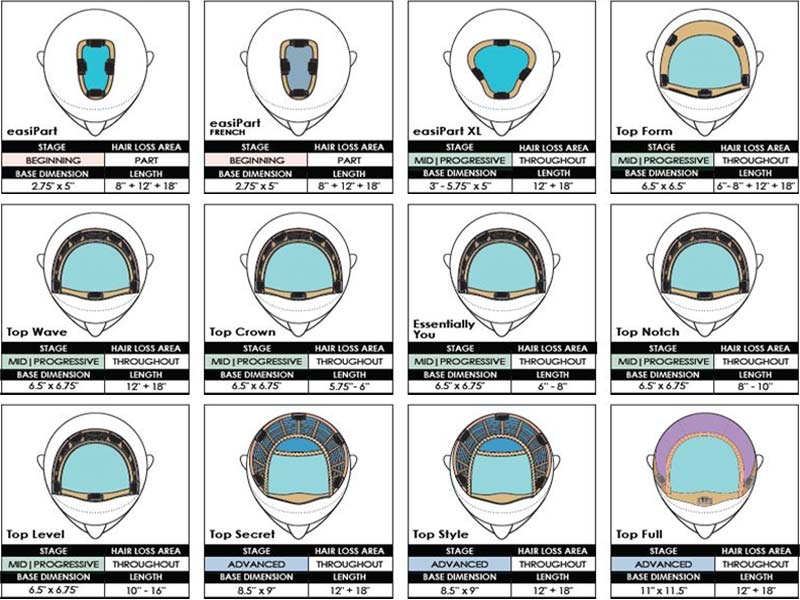 A monofilament top is another wise choice. It is flexible and breathable, too. The base construction makes it almost undetectable when other people have an up-close look.
What is more, you can give silk top base a try. Noticing its presence would be nearly impossible. There are three layers that consist of silk and lace. The manufacturers knot the hair to the base. After that, they pull it through another layer with care to conceal the knot. Next, they pull it out to the silk's top layer. 
View our exquisite hair toppers for women:
Blend hair topper by a natural cut
How to blend hair topper? Trimming is another good way to go. You can cut it shorter. Either, add in several layers. Creating a bang is likely to give you a more realistic look at times.
According to experts' recommendations, visit a hair salon and ask for a professional haircut to maintain your topper's natural appearance.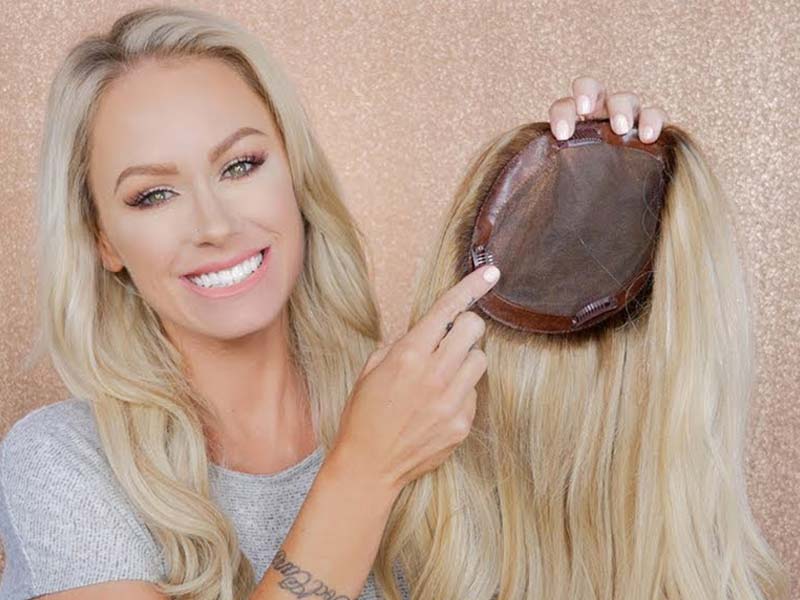 Ensure your hairpiece has a right fit
It can be a disaster if your wiglet fits badly on the scalp. When it does not have a proper match on your head, its look will become unnatural. Purchasing hair gel or wig stoppers which will make the hair stay in the appropriate location is possible. Importantly, you decide on where to place hair toppers beforehand for a smooth combination with your bio hair.
Do you find your partial wig to be overly tight on the head? Then, loosen it or exchange it for another one. You see, with excessive strain on the hair, your edges can fall off. Not all, your real hair will be at risk. 
The bottom line
There are many tips on how to blend hair topper with your bio hair. We have researched and shared the best ways with you. With them, your wiglets will become more natural than ever. Feel free to comment below about your thoughts or any requires. We are more than happy to get back to you.
Also, do not hesitate to visit the Lewigs' website for the large collections of human hair toppers and wigs. We take pride in being one of the best hair suppliers in the current market. We have the most beautiful collection of superior quality hairpieces which can blend seamlessly into your existing hair. Their price will definitely satisfy you as well.
Comment below or contact us via (+84) 98 261 44 86 if you wish to have any further information.