You are finding on the Internet to know how to deep condition hair. Condition your natural black hair, curly hair or damaged hair to get the most natural-looking.
Maybe Lewigs' post today will help someone finding some ways to moisturize your tresses and improve your daily look.  Now, refer to some popular tips on how to deep condition hair at home.
Why You Should Deep Condition Your Hair?
Before finding out the reason for deep conditioning your hair, you have to answer the question "What is deep conditioning?" It refers to the process of hair treating. You have to add more moisture or protein to keep your hair shiny and healthy. In the market, the conditioner might be specially formulated for deep treatment or it might be a type of regular conditioner. Even you can DIY hair conditioner.
Deep condition your hair to:
– Prevent damaged hair: Bear in mind that deep conditioning is vital to keep your locks from damage. The process contributes to reducing split ends, tangle, and hair breakage. Also, it improves your hair's health. You should maintain deep conditioning even if your hair is not damaged.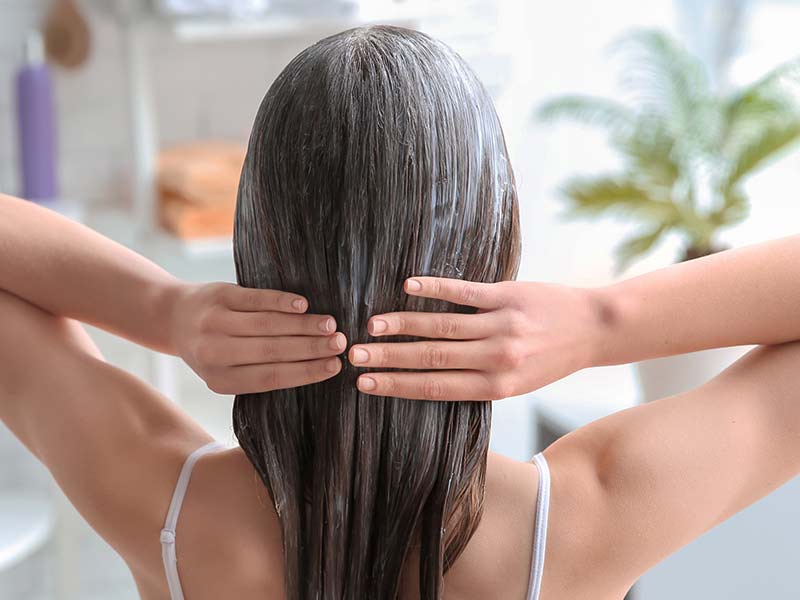 – Restore shiny hair: When you apply conditioner, it will penetrate the hair shaft to restore the hair shine. Deep conditioning helps your tresses smooth and gain back its natural shine. Deep condition hair overnight to get the better result.
– Limit hair loss: If you provide enough moisture to your hair, they won't dry out and break. You can use a hair mask or buy natural hair essential oils to moisturize regularly. These products will penetrate deeper into each strand and do not cause a greasy feeling.
– Increase hair elasticity: We believe that no one wants to hear the word "hair breakage". To prevent this problem, you need to nourish, deep condition your tresses. It allows you to bump up the elasticity of your hair well.
If you dyed your hair frequently, condition it is a great way to keep your hair from faded.
Similar posts:
How To Deep Condition Your Hair
Condition natural hair at home
First, you wash your hair to remove all dirt and blow it dry. Choose for a hair conditioner or deep treatment mask that good for your natural black hair such as coconut oil, shea moisture, and so on. You use it on freshly washed hair and put it all over.
Brush up your hair to get rid of any tangles or knots. Then take half of your natural tresses and put it up. Because you start off with working on the bottom, you take small hair sections and apply the product. Work it into your hair by brushing it in with your fingers. You can do this with your hair wet or dry. Apply the hair conditioner on the ends of strands as this part is dry.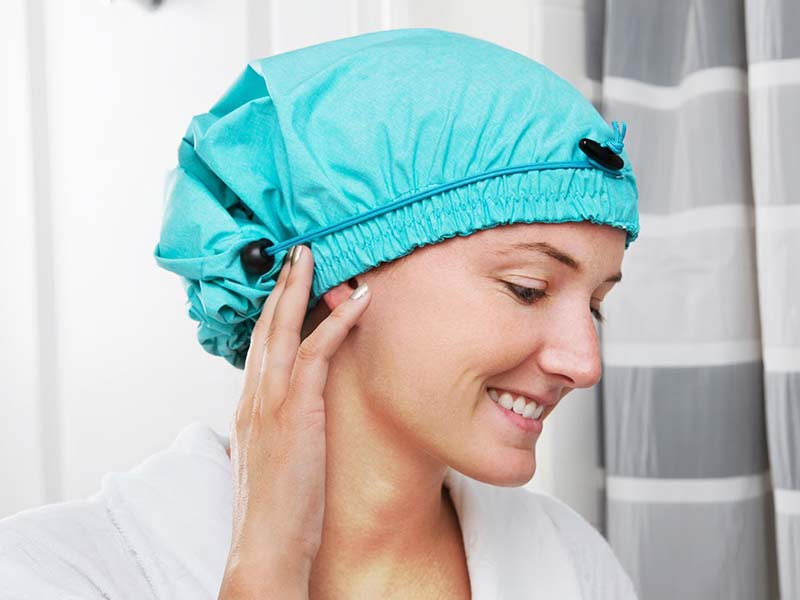 Wrap your tresses up in with a towel or shower cap. Blow-dry it to help lock in the moisture. How long to deep condition natural hair? You do it for about 5 to 7 minutes. Then wash your natural locks.
You will get a good final result. We believe that you absolutely love how soft and healthy your hair looks. How often to deep condition natural hair? You should do it once or twice a month to moisturize and hydrate your hair regularly.
Condition curly hair
Experts say that curly hair is thirsty and low porosity hair. Curls tend to lose their luster and texture if they lack moisture. You should take care of your curly hair to keep it shiny and healthy.
Here are some basic steps on how to deep condition your hair at home. All things you need are moisturizing shampoo, protein-rich conditioner, towel, a bowl, olive oil, and leave-in conditioner.
Step 1
Use a moisturizing shampoo designed for curly and thick hair. Wash your hair only every two or three days.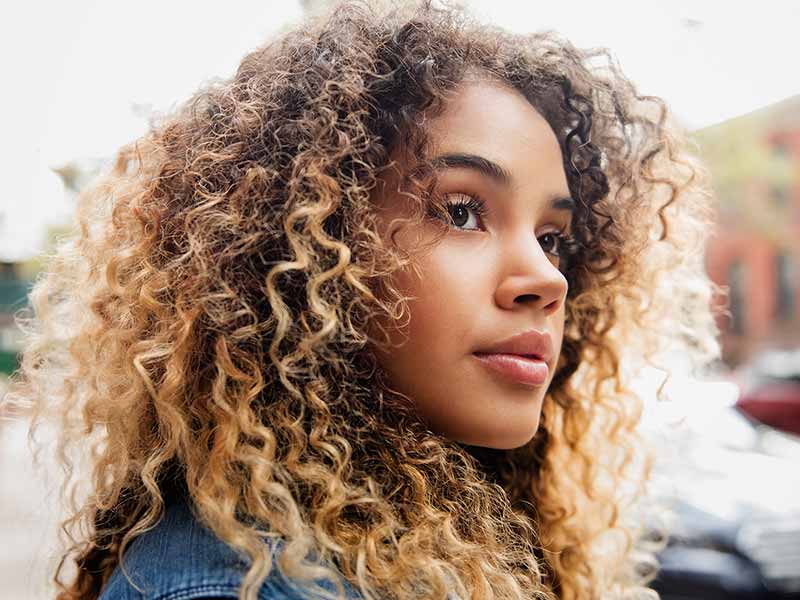 Step 2
Rinse out thoroughly with warm water, gently squeeze out excess water. Avoid showering or washing hair with hot water since it will deplete natural oils and leave your hair dry and frizzy.
Step 3
Follow up with a protein-rich conditioner. Apply from root to tip and leave in for at least 5 to 10 minutes before rinsing out with water.
Step 4
Pat your hair with a dry and clean towel to get rid of excess water. Warm-up one or two tablespoons of olive oil in the microwave, then massage it into your scalp. Continue massaging the oil through the strands so that they are evenly coated.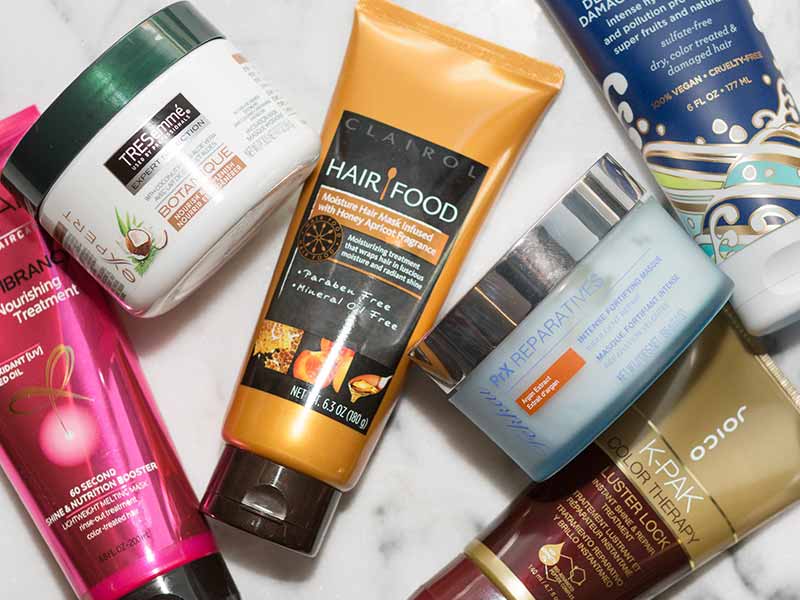 Step 5
Cover your hair with a towel and leave on for 10 minutes again. You can use a hairdryer to blow-dry as the heat helps the oil soak into the scalp.
Step 6
Rinse out the oil with warm water until the water runs clear and you don't feel any residue on your strands or scalp. The last step on deep condition low porosity hair is to add leave-in conditioner on your damp hair and let it air dry. Or you can use a hairdryer with a diffuser on a low heat setting.
Additionally, bleached hair means that it is chemically processed, so you need to concern it carefully. Apply the same method to condition bleached hair.
You might also want to read:
4C hair
4C hair is a typical African American hair. After washing your coils, let it air dry. The put your hair in sections, ready to put the conditioning product on it. You can section your hair into three sections and you find it a lot easier managing your hair this way. For this conditing session, you opt for a high-quality conditioner that contains protein and moisturizing replenish.
Now, you start off by applying conditioner to the back section. Remove the hairband and add conditioner around your nape and the edged of your hair. Rub it in then massage the hair and scalp. Continue to apply it to the ends of your hair as well. Make sure that your hair is getting enough product. Put the hairband back and deal with the next section. Repeat the process until all your hairs are fully covered with conditioner.
Wrap the hair with a towel or shower cap to lock the conditioning product into the hair. Leave it to sit on your hair for about 20 minutes.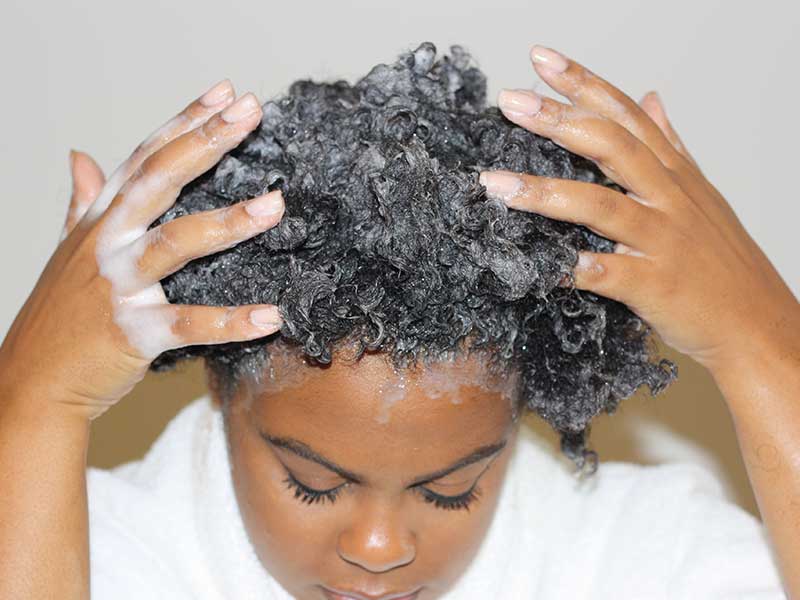 Once 20 minutes is up, you simply wash out the conditioner with cool water to close cuticles. Then dry the hair.
How often to deep condition 4C hair? You should have to deep conditioning hair every week mainly using light protein treatment. The deep conditioning hair treatment provides your hair with both protein and moisture which helps to balance the elasticity, minimizing hair breakage. Do the same with your relaxed hair. You will feel the good result after washes.
The Last Words
After this post, we hope that you have a deep understanding of how to deep condition hair.
If your hair is out of control, visit Lewigs to get beautiful human hair wigs and toupees at cheap prices. We offer 100% real human hair from Vietnam and Cambodia to make hair systems.
For any further requires, drop our hair company to get the answers. Also, browse our product lines to choose from. Don't hesitate to buy hair at Lewigs? Feel free to contact us or text on email.