You were born with dark or medium brown hair, you want to change the natural hair color. You want to rock a new hairstyle and a new color. Your friends advise you to dye your strands in blonde, and you really want to try it. They say that you will have more fun with blonde hair as it is on-trend. However, your natural locks are weak and thin. You are afraid that the bleach can damage your hair, leading to hair breakage and hair loss. Are there any ways that you can get blonde hair color without bleaching? How to dye brown hair blonde without bleach? Let's check it NOW!
Mix hight lift color and the 30 developer
How to dye brown hair blonde at home without bleach? You should get a 30 developer if you don't want to do something too strong. If you have medium brown hair, it is not a super dark hair color, so you should try this developer.
Before dyeing your hair, you need to prepare something, such as a bowl, hair color brush, clips, measuring spoon, and high lift color that is lower grade than the bleach. Now mix the color with the 30 developer that is helpful for lifting your roots up as light as possible.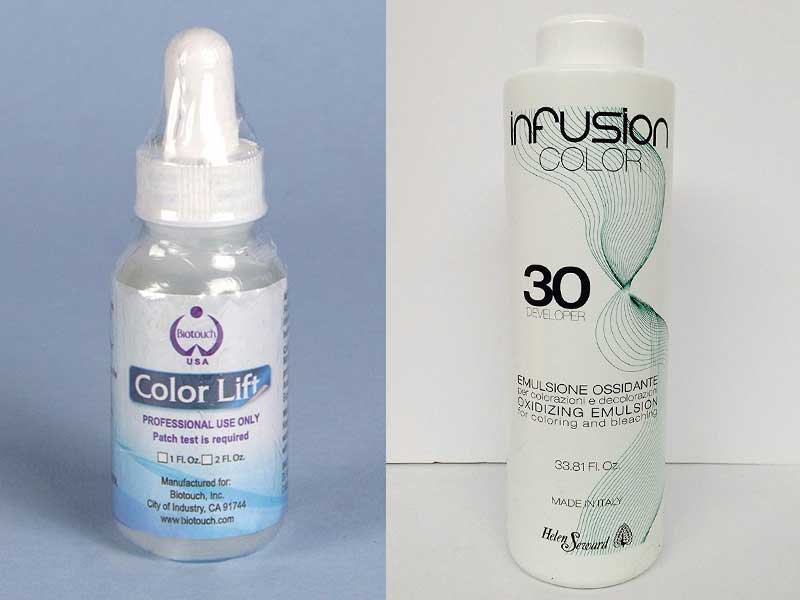 Now, you take the high lift ash blonde on the measuring spoon. You can add a little bit of light blonde golden-toned color if needed. So you dump everything out of the measuring spoon and put them in a bowl. Add the developer. For example, if you have half a cup of color, you want to use one cup of the developer. Hence, depending on your hair length and hair color, you mix the high lift color and developer appropriately.
After adding the developer, you mix everything together and make sure that you are really mixing everything well together. Or else you are going to get patchy spots in your hair. So how to dye dark brown hair blonde without bleach? Move to the next step.
Related posts:
Apply the mixture on your hair
This is the important step on dyeing blonde hair light brown without bleach, apply the color to your hair. You divide your hair into sections and you start applying with the bottom part of your hair and work your way up to the top. You should go row-by-row from the bottom up, covering the roots and along the strands. Keep applying the color until you reach all your hair. Let it sit for 20-30 minutes and check it to see how everything is going. You can use a shower cap to cover your hair. At 30 minutes, things are looking pretty good, you are just touching off any spots that you feel need a little bit of extra help. Then, let it sit on your hair for another 15 minutes. Rinse it out with mild sulfate-free shampoo and conditioner.
Now, you have beautiful blonde hair without bleaching.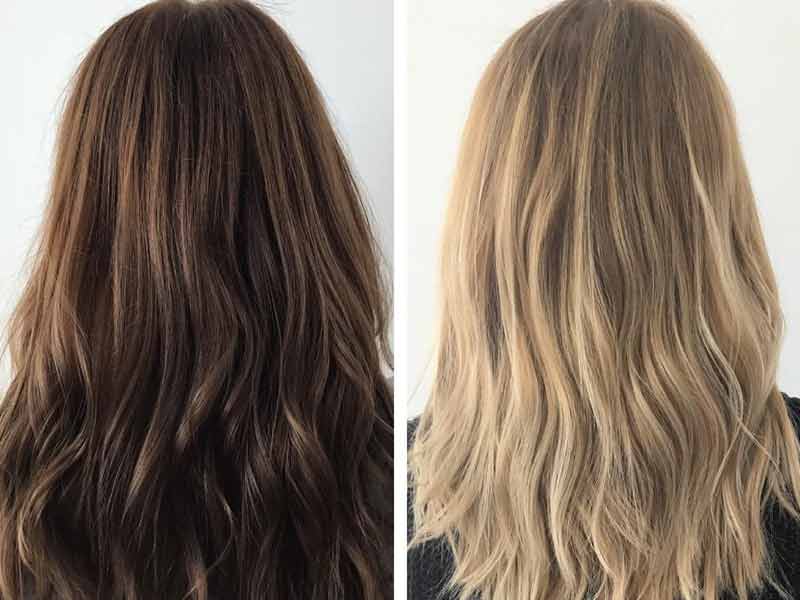 Use Lemon Juice To Dye Brown Hair Blonde Without Bleach
This is another useful way on how to dye dark brown hair blonde without bleach or peroxide. Lemon juice works well on raw hair that has never been treated with chemicals. Many reviewed that lemon juice is one of the most common ingredients helping the hair turn out shades lighter without bleach. Applying the liquid, it will create a lightening effect evenly on your tresses.
You should mix lemon juice and water in the ratio 1:1, don't overdo it as lemon juice contains acidic. If you mix too much, it may burn your natural locks. You put the mix in a bottle spray and shake it well. Then you spray the mix evenly on your hair. Leave it for 20 minutes, then shampoo. Repeat the process every few weeks, you can see that it lighten your hair tone well. If you are happy with the result, you can dye your hair blonde. Do the dying process as usual.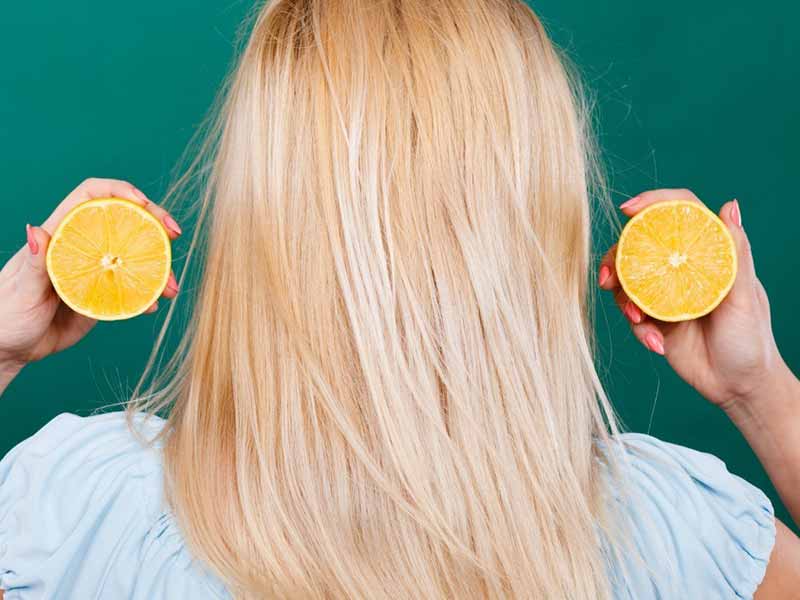 How to dye bleach blonde hair brown without it going green at home
You should choose the right shade of the color before dyeing your locks. And always keep your hair in the best condition. If your hair is strong, the dyeing result is better. Bear in mind that healthy and strong hair make the coloring process much easier.
You want to sport hair blonde, you have to the light tone. If you choose deep color dyes,  it can contain green or blue pigments. It is the reason why your hair will turn green. After dyeing blonde, using pigment filler to retain your hair dye. Your hair blonde will last longer than usual. 
Read more:
To Sum Up
How to dye brown hair blonde without bleach? We think you have your answer now. No matter what your natural hair color is, you can turn your hair in blonde by using our methods.
Hopefully, our guideline on how to dye brown hair blonde without bleach red or green helps you reach the hair color you like. Just feel free to rock blonde hair!