For a long time, humans have been making use of coconut oil for not only cooking purposes but also their hair. Particularly in Asia, it is a conventional component leveraged for keeping healthy curls.
This remedy works to reduce dandruff and make your locks stronger. It also creates a lively final shine. Yet, what if you have, by chance, apply too much oil? Then, your locks will get heavy. They will also be sticky. And, it may be hard to wash out the oil out of your hair.
Below, Lewigs have put together some surefire ways of how to get coconut oil out of hair to, of course, make your life easier!
Why should you get residue out of hair after avocado coconut oil treatment, etc.?
– Its smell may pleasant for some people. On the other hand, it may be disgusting for others.
– It begins solidifying at 24-degree Celsius owing to the high saturated fat content. That is why it is harder for those in colder countries to use.
– The oil-laden look of the curls seems not clean and professional.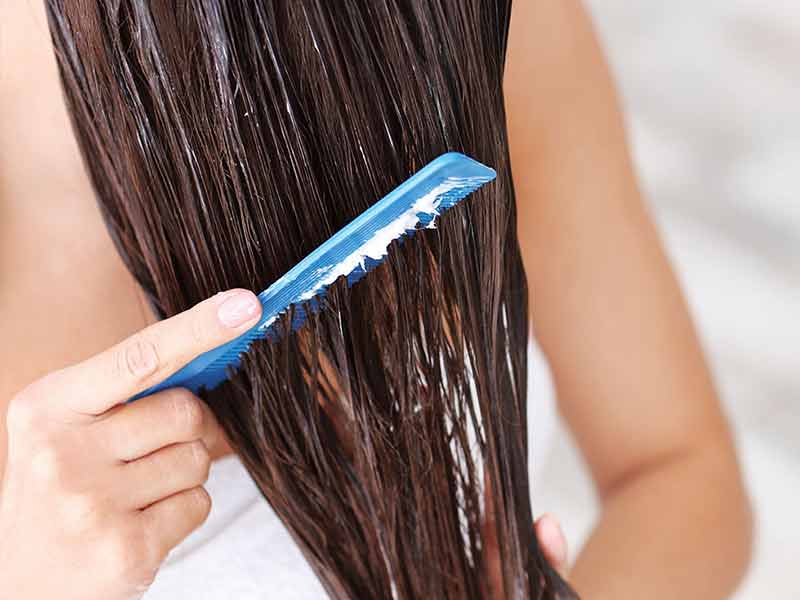 – Regularly using too much oil for a long time can block the pores. And itching may be the aftermath. If you do not treat it, it may lead to follicle breakage, dandruff, and hair thinning over time.
– Its fatty acids make your strands stick together, thus creating hair clumps.
– If you wear your hair system on the head of hair left with too much oil, that way can block the pores as well. 
Related posts:
How to get coconut oil out of hair?
Shampoo
You can wash away it with shampoo. Apply the appropriate amount of shampoo following the quantity of oil present on your hair. After rinsing, you can find the oil is cleaned away as well. Note that you should use high-quality shampoos. Otherwise, they can harm your hair.
Egg
Is there any way without shampoo? Egg wash is excellent venus using shampoo. It helps get rid of the oil fast. We suggest you wash your hair thoroughly using a water and egg blend. Let it dry for a specific time. Next, use one castile soap teaspoon. Spare five minutes or so to massage it. Finish by washing with water.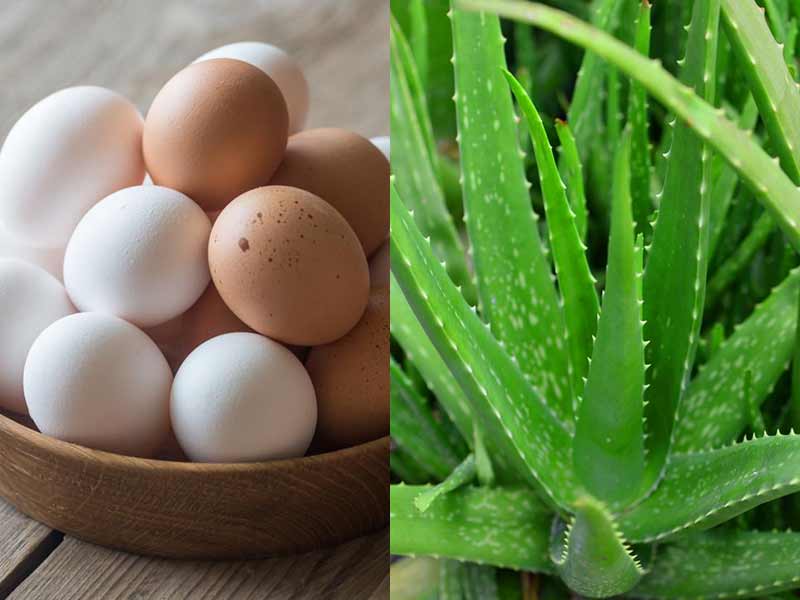 Aloe Vera
It is another best way of how to get coconut oil out of hair. Start by blending lemon juice with aloe vera gel into your shampoo. Put the solution on the hair. Finish by rinsing it with lukewarm water.
Dry Shampoo
These products provide a quick and convenient way. Begin with patting your locks using a towel. Finish doing so when your sheet manages to absorb a particular amount of oil. After that, put dry shampoo on the hair. Be sure you spread it all over the place. Let it stay on your head for several minutes. That way, it will be able to penetrate the hair roots as well as soaking up any left oil on your curls.
Lemon
The lemon's acidity of lemon another great way of how to get coconut oil out of hair. Make the juice with two of these fruits. Follow by mixing it with two water cups. We recommend you add three honey tablespoons for the best result. Apply the mixture. Call it done after rinsing the hair with lukewarm water.
Baking Soda
You can also use it to remove the oil. To begin with, create the paste by mixing two baking soda tablespoons with water. After that, place the paste over your hair. Spend about ten minutes massaging it. Next, use warm water to rinse it.
You'll also like:
In short
You cannot deny that coconut oil is nature's gift with various uses. One of them is the perks for your hair health. Still, if you have accidentally used more than enough, hopefully, you find this post helpful in how to get coconut oil out of hair.
You had better oil the hair one or two times weekly. Also, try the solutions above. They are ready with easy-to-find homemade ingredients. With them, you can stay away from dropping tons of money in beauty spas to have the oil removed.
If you are interested in other useful information about the hair world, freely check out other posts on Lewigs' blog.