What is a beautiful hair? It must possess attractive styles, haircuts, and colors. Still, the greasy hair can make you feel unconfident. Often, greasy hair is caused by too much oil production on the scalp. Natural oil or sebum is necessary to keep your scalp healthy, but too much oil makes your hair look extremely greasy. Here are some top tips and tricks on how to get rid of greasy hair from Lewigs that are useful for you. Are you ready to make your hair more fabulous? Let's start.
Shampoo Your Mane Properly To Get Rid Of Greasy Hair Fast
Pick the right shampoo, it is one of the best methods on how to get rid of greasy hair for good. If you shampoo your hair incorrectly and poor-quality products, you may end up with an oily scalp and damaged hair.
Use a specially-formulated product for greasy hair to have a nice hair look. Pick shampoos that contain stronger surfactants cleansing and removing excess sebum. Compared to dry and damaged hair, products for grease hair have less conditioning ingredients. Purchase clarifying shampoos such as Head & Shoulders, Suave Naturals Daily Clarifying Shampoo, and so on. Non-sticky formula products are the best shampoos for oily hair. They bring a deep cleanse feeling and remove all grease and dirt easily.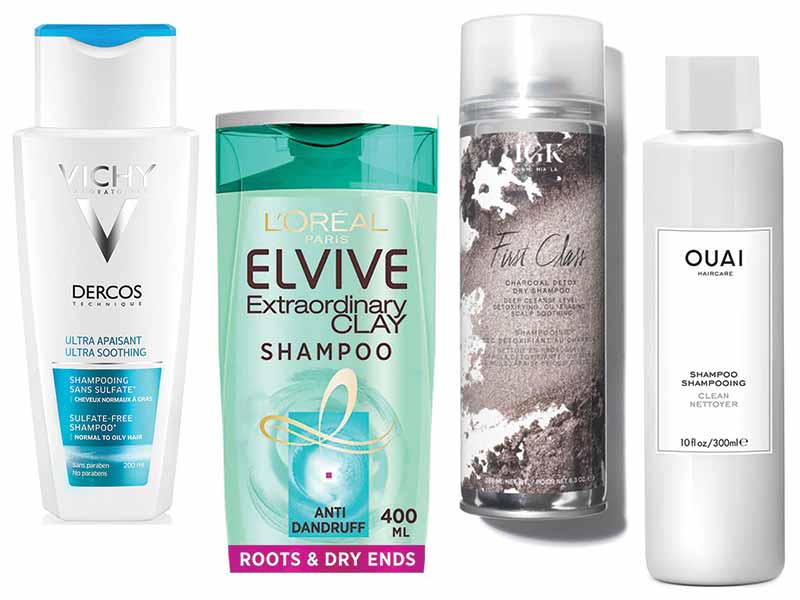 To properly shampoo your hair, apply a small amount of shampoo into your scalp and hair roots. Gently massage, avoid using your nail and scrubbing. If you scrub aggressively, it can irritate and make your scalp produce more oils. You should focus on your scalp instead of the hair length.
How to get rid of greasy hair fast without washing it? You can choose dry shampoo as an alternative method. Spray the dry shampoo to remove all the buildup and dirt on your hair. Now, you can go out without worrying about oily hair.
Related posts:
Wash The Hair In The Morning
Do you know that your scalp still acts when you sleep? It produces sebum to nourish your hair. Still, if the scalp over-produces hair's natural oil, your tresses will look greasy and oily. So you can wash your hair when you have just woken up. Don't wash your hair at night. It is not good for your health as well as your hair. Wash natural locks in the morning, it helps remove oily residue and buildup overnight. It offers your hair feeling fresh and ready for a new day. Get up earlier and apply this way to get rid of greasy hair naturally. Don't let greasy hair weigh down your look and feel.
Use Baby Powder To Get Rid of Greasy Hair
Don't have dry shampoo. Have no time to shampoo your hair. Baby powder is your lifesaver. Baby powder is a classic do-it-yourself way to get rid of greasy hair. If you get darker shade hair, you can add cocoa powder.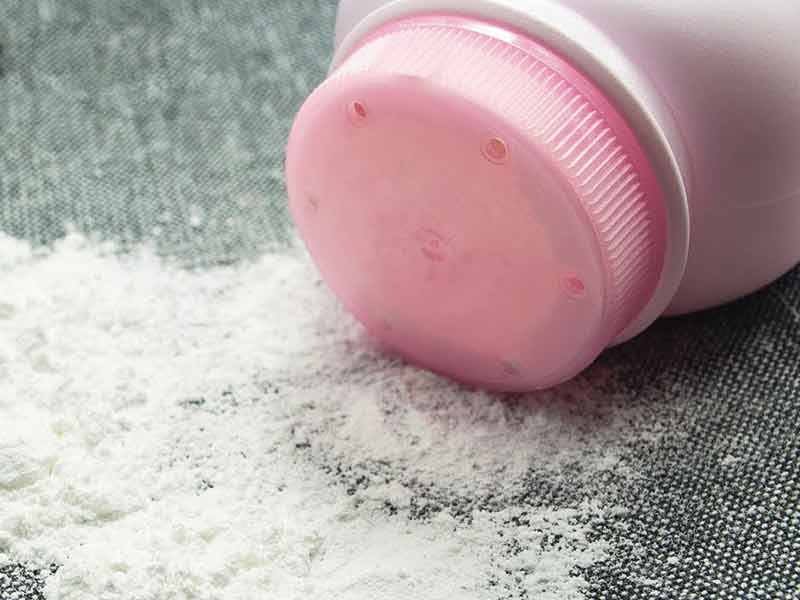 How to get rid of greasy hair without washing it? How can I do to master in using baby powder on your hair? Take a comb to section your tresses. Then apply a small amount of the powder and brush the hair so that the powder can slide down the hair strands from the roots. You can use your fingers to massage the powder into the hair roots. You can use this product as a way on how to get rid of greasy hair overnight.
How To Get Rid of Greasy Hair With Baking Soda
If you notice any adverse reactions to baby powder, switch to use baking soda. When you wash your hair with baking soda or when you cleanse your scalp with baking soda, that's going to help to lift the buildup product from your hair.
There are several ways to use baking soda to clarify your hair. Now, I'm going to show you a common way, it is using it as a rinse. Let's get started.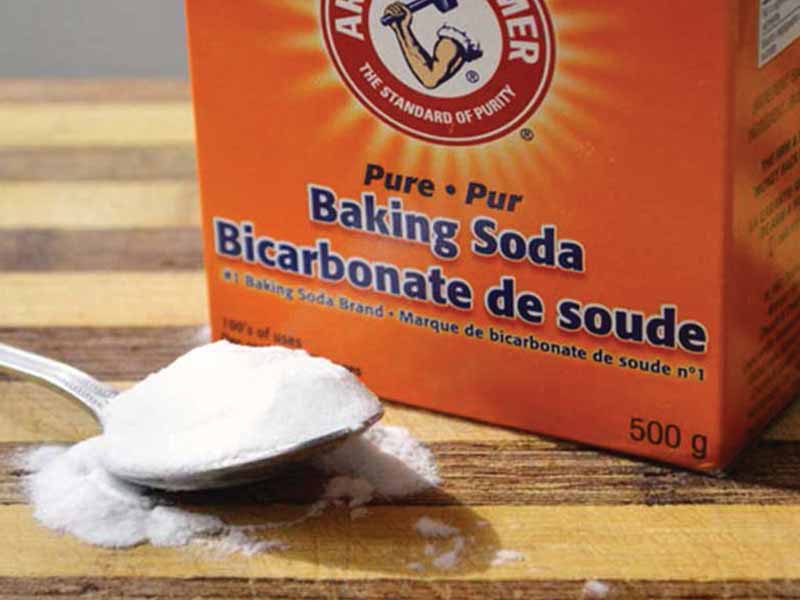 Put about 2 tablespoons of baking soda into a bottle and fill the bottle with warm water. Leave some roof left at the top, and shake it. Wet your tresses with water, then pour the mixture of baking soda on your hair. Pour it over your hair focusing on the head, and then gradually go down the length of your hair. Once you have done, gently massage your scalp to release the dirt and buildup. Also, combine baking soda with clarifying shampoo to wash and get rid of greasy hair without dry shampoo.
Avoid Conditioning Your Hair Roots
Most women follow a hair conditioner after washing hair to get shiny and beautiful hair. Nevertheless, during pregnancy,  it is recommended that you should skip this step, especially you get oily hair. You wonder how to get rid of greasy hair while pregnant. You can apply conditioner into the hair length, keep it stay away from hair roots. Just so you know, conditioning products help moisturize the hair, and oil can make your hair and scalp look further oily and greasy. As a whole, stop conditioning your hair for some time is also a good way.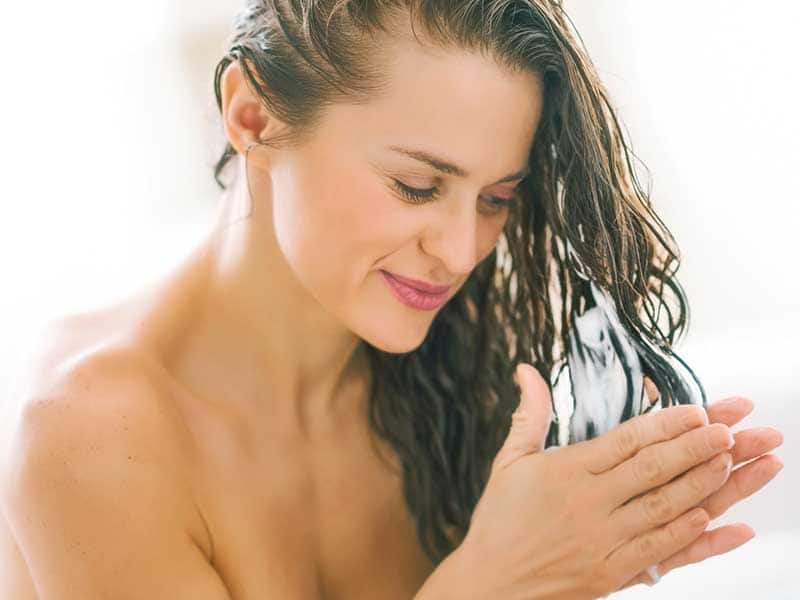 Don't Brush Your Natural Locks Too Much
It is another trick to get rid of greasy hair without washing. When you brush to detangle your tresses, it can stimulate your scalp to produce natural oils. If you use a bristle comb, it tends to move oil down the length of your hair shaft that exacerbates greasy-looking natural hair. Buy a wide-tooth comb to brush instead, because the spacing between the comb's teeth will distribute less oil. It also helps reduce the appearance of greasy hair.
Besides, rinse the hair with apple cider vinegar, shampoo with tea tree oil, stop playing with the hair, etc. They can help you remove grease and oil from your natural locks. 
Jump to:
The Takeaway
Now that you have been acknowledged with different tips and tricks on how to get rid of greasy hair, try and follow one of them to achieve your dream hair. Draw a plan to take care of your natural locks to remove grease on your hair. Lewigs hope that our words today could somehow help you improve your hair condition.
Should you have any questions, feel free to ask Lewigs at any time. We are online 24/7 to be of service.