Having the hair dyed does not end up to be just a trip to any hair salon. Maintaining your hair color is a different story. It's actually a challenge – a costly challenge. Hair salons have reasons to advise you to come for hair care every month. It would be very terrible when you see that your dyed hair comes darker and darker a few weeks after you spent a lot of money bringing about new hair color. We are here with some solutions. How to lighten dyed hair? How to avoid a hair dyeing disaster? Read this post to know the answers.
How To Lighten Dyed Hair?
The first thing you think of is to go to a hair salon and have a haircare. However, the expense is sometimes too high for you to afford, or you simply don't want to spend that much money doing this regularly. Then you ask, how to lighten dyed hair at home? Well, it's time for the answers.
Use Clarifying Shampoo
Your hair goes darker and darker and makes you down, try using a clarifying shampoo, also known as a hair deep-cleansing. Your hair may go darker owing to the stubborn build-up from it or mineral deposits that stick to the hair in swimming pools. Using clarifying shampoos helps you wash them away thanks to its high content of surfactants.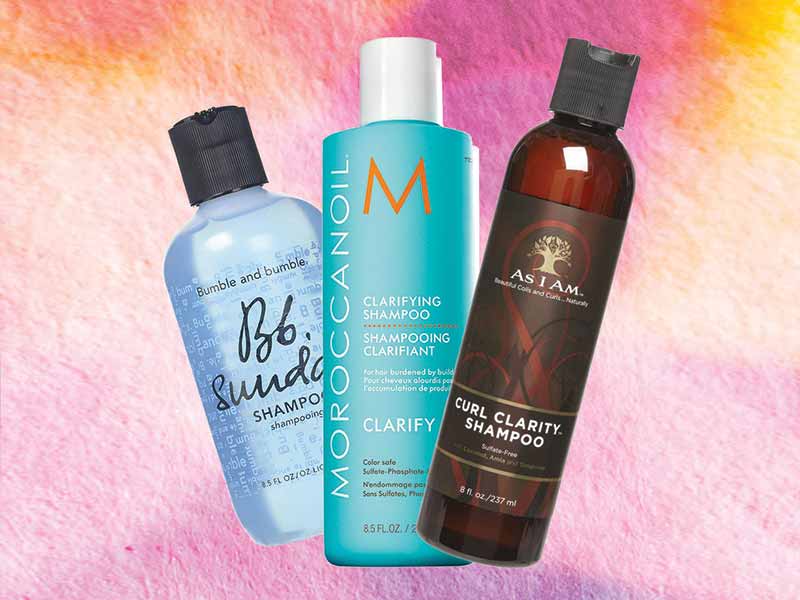 You can also use clarifying shampoos before any hair coloring process to put your hair in the best condition for color deposition.
Use Natural Ingredients To Lighten Dyed Hair
The chemical-laden products may immediately work but sometimes you look for a safer way to lighten your hair, then we bring these to you: natural ingredients including lemon juice, sea salt, and honey. 
Related posts:
Lemon Juice
Lemon has been very famous for skin whitening, and its citric acid also works on your hair. When you apply lemon juice all over it and go out, the direct contact with sun heat opens up your hair cuticles; thus lightening its color. And be patient – it takes at least 2 weeks to work.
Sea Salt
Sea salt and water will help in lightening your hair if you apply it after wetting your hair. Sitting in the sun to properly wash your hair and you can see the result after just a few days.
Honey
Honey, with its high content of hydrogen peroxide, will perfectly lighten your dyed hair without causing any damages. Mix ⅓ cup of honey with ¼ cup of your favorite hair conditioner and apply this mixture to your hair. Make sure that your hair is slightly wet before you do this. Wrap your hair using a towel, leave it overnight before washing it away.
Get Professionals' Advice
Clarifying does not work? Natural ingredients take too long? Your hair may be too dark and you want to know how to lighten dyed hair more effectively, then looking for professionals' advice is never a bad idea.
Use Hair Color Lightener Or Hair Remover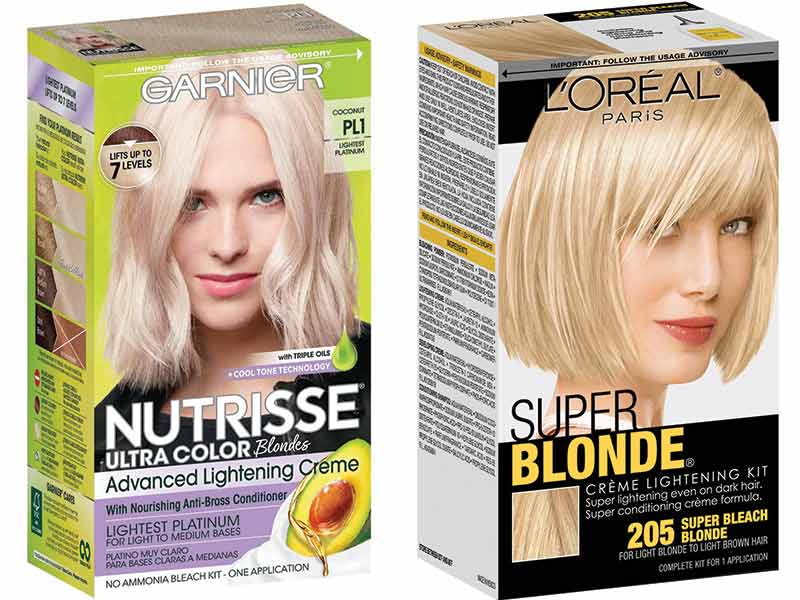 As I said above, chemical-laden products are very harmful, despite their powerful effectiveness. However, there must be some cases in which you immediately lighten your dyed hair. Then use hair color lightener or hair remover as the last resort.
They are very strong; thus lacking hair nutrition. For this reason, don't forget to care for your hair after using those products.
How To Avoid Hair Dying Disasters?
Dark hair color may make you upset, but instead of asking how to lighten dyed hair, why don't you ask how to avoid hair dyeing disasters?
We will show you some ways to avoid hair dying disasters, check them out right now.
Have A Consultant With Your Hairstylist Beforehand
The misapprehension between you and your hairstylist may result in some hair dying disasters. You can also tell him how you feel about your hair and why you like a certain color, then he gives you some advice on it. If possible, show him the images of the hairstyle you love, it always works!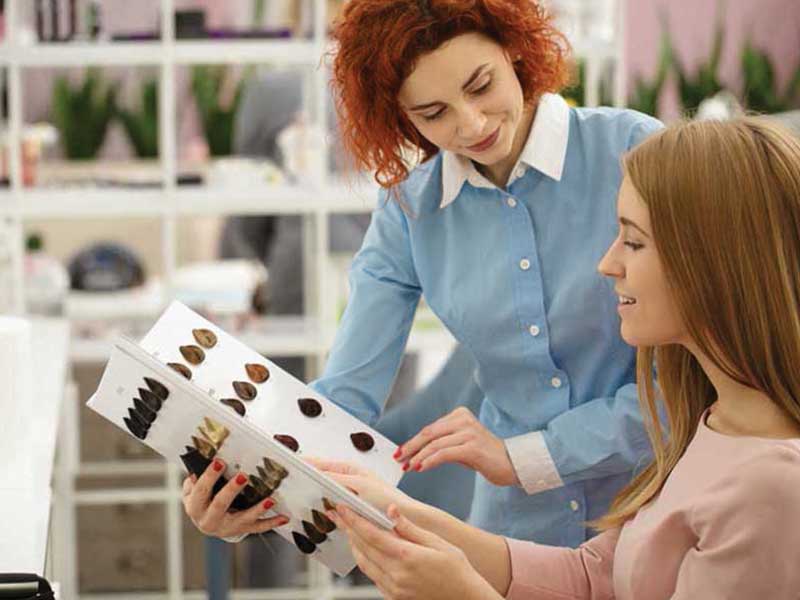 Plan A Hair Care Routine Afterwards
One of the most common reasons for dyed hair becoming darker is the absence of hair care routine after the dying process or unsuitable one. Your hairstylist usually gives you a plan to care for your hair after dying and in case he doesn't, have a transparent conversation with him about it.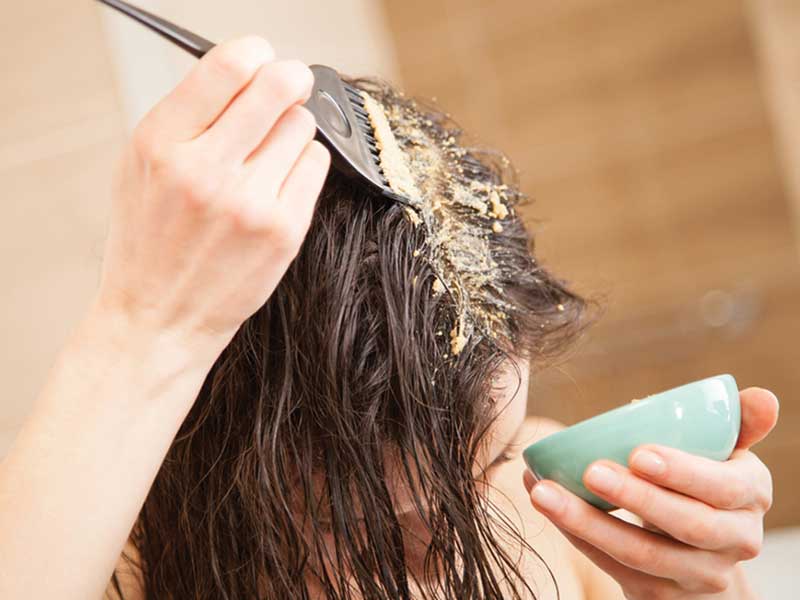 Communicate With Your Hairstylist
You have a consultant with your hairstylist beforehand and afterward, but you need to communicate with him during the process, as well. You need to let him know if there is something wrong and understand how the color goes. 
You might also like:
Lewigs – Best Human Hair Toppers & Wigs Provider
I have told you how to lighten dyed hair and how to avoid hair dying disasters, but what should you do when you only want to try out a color? Come to Lewigs and choose a wig or a hair topper you like. 
Lewigs comes with a great customer service team and high-quality products. They explain why this provider is surprisingly popular. If you don't know which color do you like, their customer service team member even can give you some advice depending on your face shape and skin color.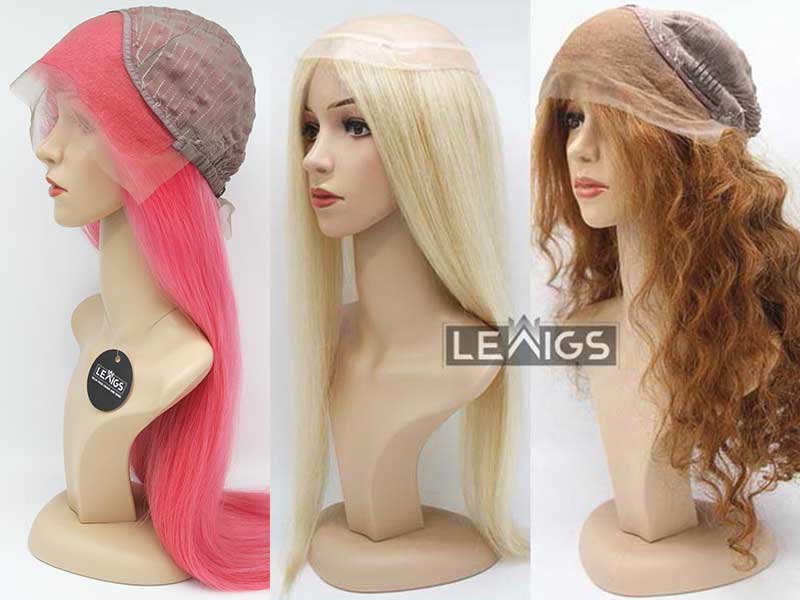 The Bottom Lines
In this post, we show you how to lighten dyed hair, how to avoid hair dying disasters, and information about Lewigs which is one of the best human toppers and wigs providers. 
This is not enough – of course, but if you are looking for the basic information about hair dying, this post will never let you down. Lewigs hope that you would feel comfortable and in case there are any questions, leave a comment below and we will give you the answers as fast as possible.
Have a nice day and enjoy!