You are afraid that lighten or bleach hair at the salon with chemicals can severely damage your hair and you want to find a natural way to do the same thing. Then, this article is for you. There do have a way to naturally lighten your hair, which is to use lemons. So, how to lighten hair with lemon juice? Let's check it out!
Lemon juiced has been used to lighten hair so far because of its effective result. This process involves creating the lemon mixture, sun exposure so you should apply sunscreen while doing.
Each process lasts for 1-2 hours, and after that, you can see the result with a subtle changing effect. Repeat the process about 4 times after 3-4 days for a more striking result. Notice that, lemon us natural and cheap, so it does not mean it is a healthier way for hair lightening.
Creating a lemon mixture
Step 1
Use 3 lemons for this step. Cut each one in half, take out the seed then squeeze each of the halves into a measuring bowl or cup
You may need more or fewer lemons depending on your hair length and density.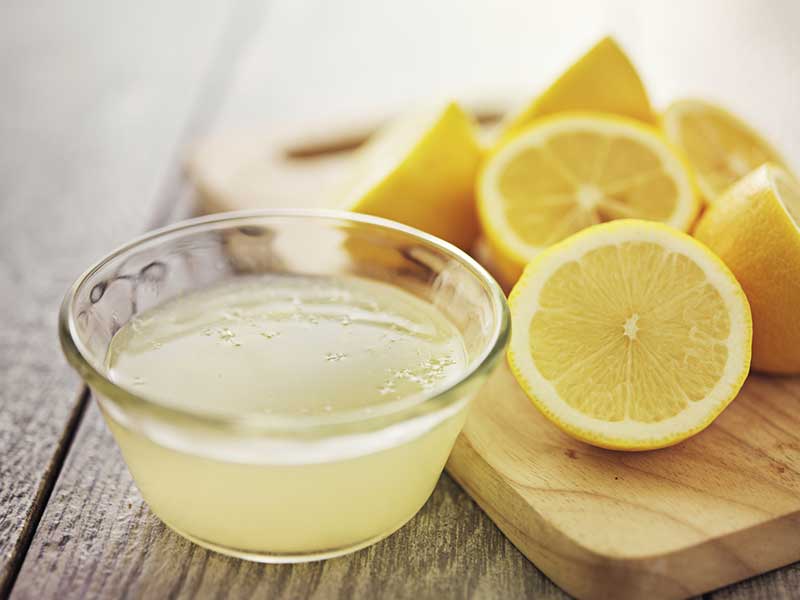 Step 2
Pour lemon juice into a cleaned fog bottle. Mix leave-in condition and lemon juice mixture following the ratio: 2 parts of lemon juice with one part of leave-in conditioner into the bottle. Close the bottle and shake well before spraying.
In case you do not have a leave-in condition, water can be a substitution. However, we advise you to use the leave-in condition since lemonade can make your hair dry and fizzy.
Step 3
Apply sunscreen a minimum of SPF 30 all over your skin. It will help you to protect yourself from harmful UVA and UVB rays. This step of how to lighten hair with lemon juice prepare for the sun exposing step.
Related posts:
Step 4
Spray the mixture on the areas that you want to lighten. For complete coverage, spray over your head. if you want an ombre style, focus on spraying at the bottom of your hair.
Step 5
If you want a highlight style, use a cotton ball, soak it with the lemon mixture and then slide it down on the strands you want to be lighter.
To mark the strands you have done, wrap foil it.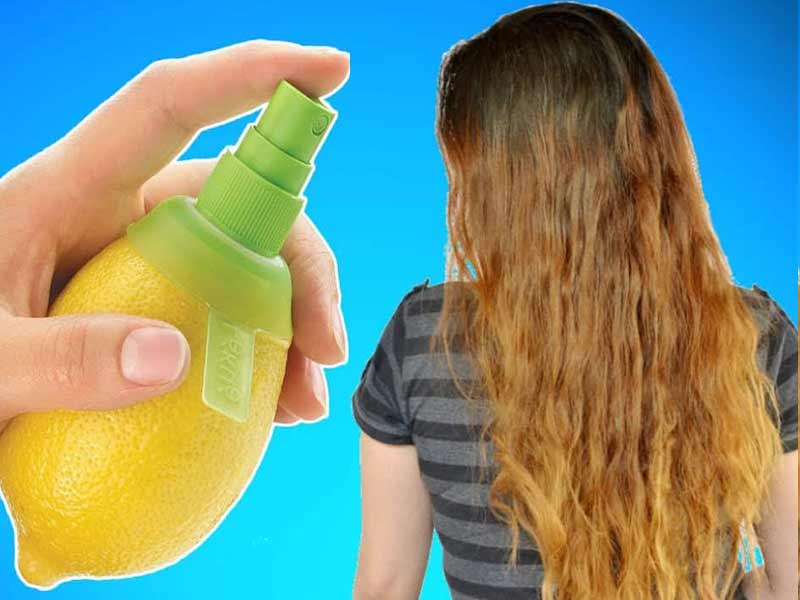 Step 6
To activate the lemon juice, expose your hair to the sun directly in 1-2 hours. This step on how to lighten hair with lemon will help you promote the lightening effect.
Your hair may be brittle and dry at the step, but do not try to brush it if you don't want to break your hair strands. This phenomenon is normally seen.
Rinsing out with cool water, and conditioning
Step 1
Rinse out the lemon juice mixture of your hair completely after 1-2 hours exposing you it to the sunlight. Rinse evenly since lemon juice can dry your hair.
Step 2
After rinsing out your hair, apply deep-condition throughout your hair from root to tip. Leave it in for about 10 minutes then rinse out well again.
Step 3
Dry and style your hair in the way you desired.
After the first lightening process, you may see your hair subtly lighter. In case your hair gets dried, using a moisturizing product such as serum or hydrating hair cream to smoothen it.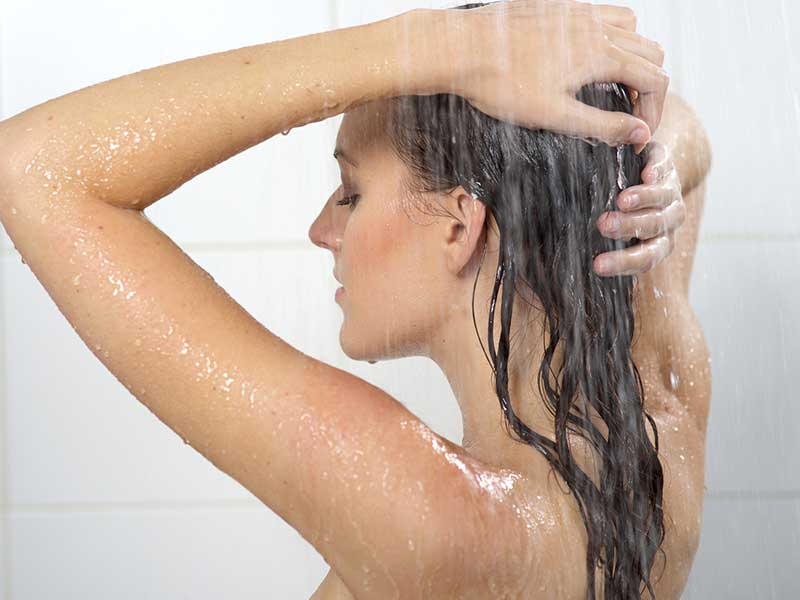 Repeating the process
Repeat the process after about 3-4 days or a week. You need to repeat this process again and again to see the noticeable result.
Try to create the lemon mixture and spend 1-2 hours outside expose your hair to the sun. Remember to you deep condition after each process to protect your hair.
After 4 times of following steps on how to lighten hair with lemon juice, you can see the lightened effect clearly. If your hair is dark brown, you will see it turn to light brown. If your hair is light brown, after 4 sessions, you may see it become dark blonde and after time, the dark blonde becomes a lighter one.
Unluckily for those who have black hair since this method of lightening hair does not work at all on black hair base. And this way of lighting has less effect on dark hair shade.
Enhance lightening process
Method 1: Using chamomile tea and your lemon mixture
how to naturally lighten hair with lemon juice with better effect? First, boil a cup of water. Then, add two bags of chamomile tea and leave it in for about 10 minutes. After 10 minutes, take out the teabag and pour the chamomile tea into the lemon mixture spray bottle. Then start lightening your hair the same as the above step.
The chamomile tea is well-known for turning hair to light brown or blonde hair.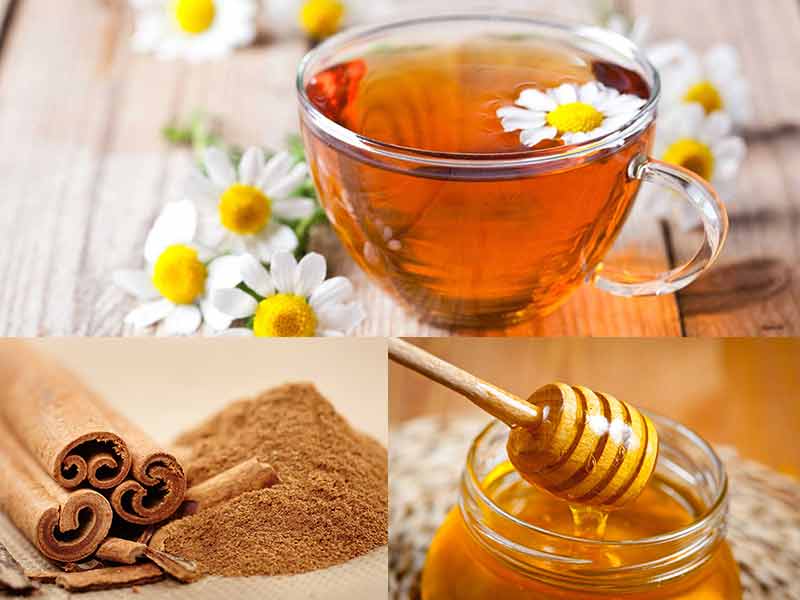 Method 2: Add ground cinnamon to lemon mixture
Another way on how to lighten hair with lemon juice by using cinnamon powder, which is famous for lightening hair with enhanced effect. Add a teaspoon of ground cinnamon into the lemon mixture spray bottle. Shake well and follow the step mentioned below.
Method 3: Use honey with lemon mixture
How to lighten hair with lemon juice and honey?
Honey is a natural lightening agent which have a function as a condition of your hair. Add a small squirt of honey into the lemon mixture spray bottle. Shake well then process as normal.
Read more:
The bottom line
We hope that after this writing, you have found the answer to the question: How to lighten hair with lemon juice?
Although lemon juice can make your hair dry and brittle, it is not permanent damage. You can fix your hair after lightening by using deep condition or moisturizing product. And remember that, this method does not work on black hair.
If you like this post, give us comment down below and share it with your peers. You can find more interesting and usual articles on Lewigs' blog so why don't you follow us now?
If you have any question about your hairdo, leave us a message, we will try best to answer all your questions.