Are you a big fan of trendy hair colors? You always change your hair color so that you do not feel bored with the casual look. However, your hair will be dead if you bleach your hair too much. So what do you have to do to get your desired color? Then this article is definitely for you by showing how to lighten hair without bleach.
Should or Shouldn't Bleach Your Hair?
Bleaching hair is a quick and effective way to reach your desired hair color. The harsh chemicals in the bleach can change the hair texture and natural shade of your hair. But it may be an enemy of your hair as it makes your hair dry, damaged, and may become "dead hair".
– Your hair will get worse and worse over time. If you do the process by yourself, your hair can be a fashionable disaster. If you are not an expert at bleaching, your hair roots may be in a different color than the rest of your hair. Especially, with human hair on a hair topper or a wig, it's dead already and bleaching will take away all the nutrients and protein left on the strands.
– Bleaching causes breakage. The bleach is known as a chemical haircut. Your hair strands will be severely damaged, and begin to break off.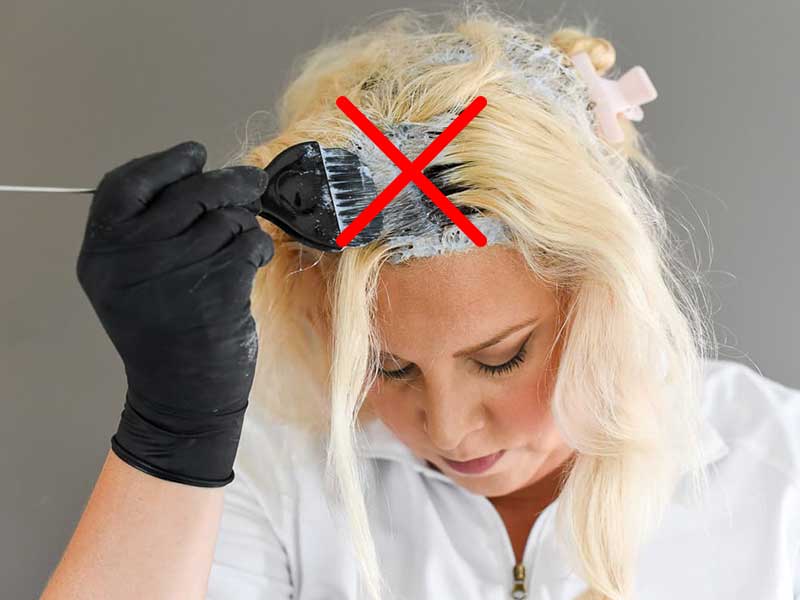 – Spending more money at a salon to take care of your tresses.
– After bleaching, you have to take care of the locks carefully. Invest in hair care products that are dedicated to bleaching hair. In the market, the cost of these products is quite expensive.
– You are stress when your hair starts tangling, become frizzy and brittle after bleaching.  
We think you have your own answer to the above questions. If you want to turn out your hair color, it is not necessary to use bleach. Apply other ways to lighten hair before dying.
Now, move on the main topic of this blog post – how to lighten hair without bleach or peroxide.
Related posts:
How To Naturally Lighten Hair Without Bleach
Use lemon juice
How to lighten dark hair without bleach? This method works well on virgin hair that has never been treated with chemicals. Lemon juice is one of the most common ingredients helping the hair turn out shades lighter without bleach. Applying lemon juice to your hair, it will create a lightening effect evenly. If you want to add highlights on your hair, only apply lemon juice to the predetermined areas.
How to lighten natural black or dark brown hair without bleach: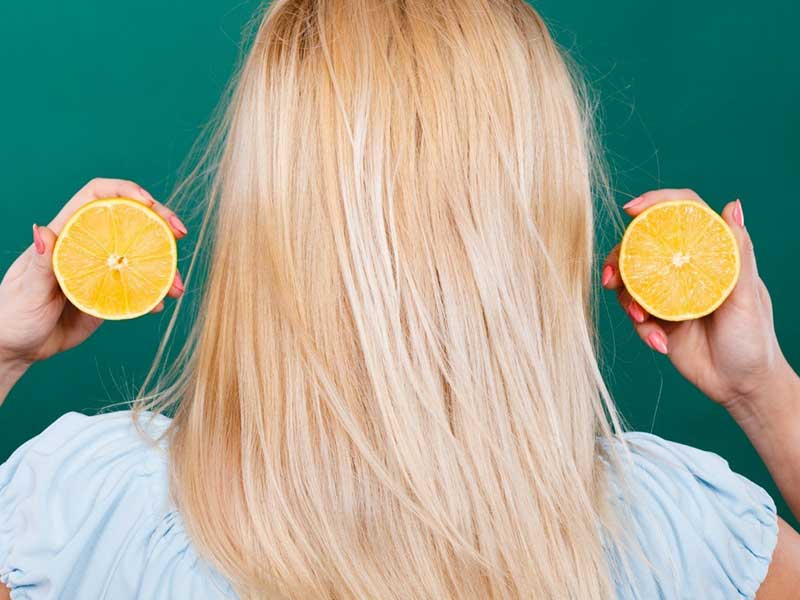 – Combine lemon juice, water with leave-in conditioner in a 1: 1:1 ratio. Pour the mixture into a spray bottle and shake. Spray the mixture on the damp hair. If you have no spray bottle, apply the mixture directly to damp hair. Don't rinse.
– Expose the hair to direct sunlight for an hour. The sunlight can activate the effect of lemon juice, creating a lighter color. Don't forget to apply a sunscreen layer to protect your skin from harmful rays. It is normal if you see the hair feel hard and a bit crunchy because the mixture dries on your tresses.
– Then rinse the mixture out thoroughly with fresh water. Apply conditioner from roots to tips and leave it for 10 minutes. Rinse the hair again.
– Dry and style the hair as you want. Because lightening with lemon juice is a process, you have to repeat several sessions to get the best result.
Add chamomile tea
This is another way on how to lighten hair without bleach fast. Similar to lemon juice, chamomile tea is a popular hair lightening ingredient. It works well in light-colored hair such as blonde hair. We do not recommend using this method on dark shades or dyed hair. You can combine lemon juice with the tea to create a lightening hair mixture. 
Bring water to a boil, and pour over the 5 tea bags. Use 1 tea bag per cup then leave it for 30 minutes to cool. Pour tea water into a spray bottle. Leave about 5 teaspoons and put them into a regular conditioner. Spray the chamomile tea onto the hair. You can apply a mixture of conditioner and tea to your hair for moisture. Keep the conditioner for a few minutes and rinse out with water. Chamomile tea will make your natural hair brighter, but this change is hard to notice. Apply the method once per week to turn out your hair level.
How to lighten hair color with honey
Create the mixture
All you need are raw honey, a little bit of cinnamon, olive oil. So now you get a glass container and start putting in the honey you want. Make sure that honey you use is raw as pasteurized honey does not have the same hydrogen peroxide levels. Add in some water, cinnamon, and a little bit of olive oil. Mix all ingredients together. Let the mixture sit for about an hour, so it can develop a nice amount of hydrogen peroxide. Use more or less recipe depending on how much hair you have. Just adjust the recipe to your liking! Let see the process on how to lighten colored hair without bleach.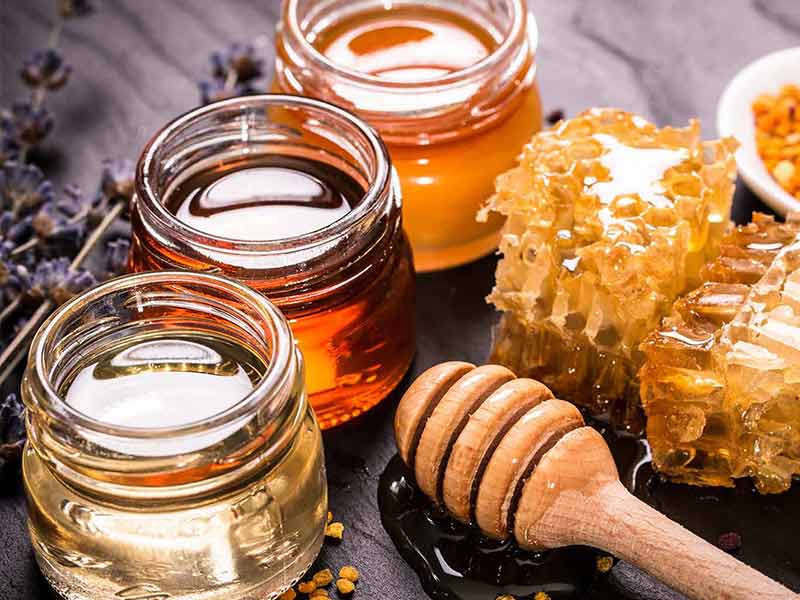 Apply the mask on your strands
After an hour, you can apply the mixture to your hair. Putting on an old T-shirt in case things get a little bit messy. Brush out the damp hair and then the lightening process begins.
Section off your hair and apply the mask evenly into your hair, from the tip to the end. Once you have finished, you can put the hair up in a ponytail or create a hair bun. Cover your hair with a shower cap or a towel. Wait for 1-2 hours or even overnight. Then all you have to do is wash it out and let the hair dry. You can add a conditioner after every washing to provide moisture. However, if you feel your hair is sticky, you can skip this step.
It is a very gentle way to lighten your hair so you are probably not going to see some crazy dramatic difference the first time you use it. However, it is a gradual effect after applying six times and you can find your hair is getting lighter and lighter each time. It is a great alternative method for using bleach.
Additionally, you can make use of apple cider vinegar to lighten natural hair without bleach. 
Jump to:
How To Lighten Dyed Hair Without Bleach
Combine baking soda and shampoo
The combination is perfect to turn out the color of dyed hair as baking soda works to open your hair up while the clarifying shampoo can fade the hair color.
Mix baking soda and clarifying shampoo together, and you apply the mixture on your damp hair. You can use a towel around your head to not get the mixture in your eyes and face. Put on a shower cap and wait for 15 minutes.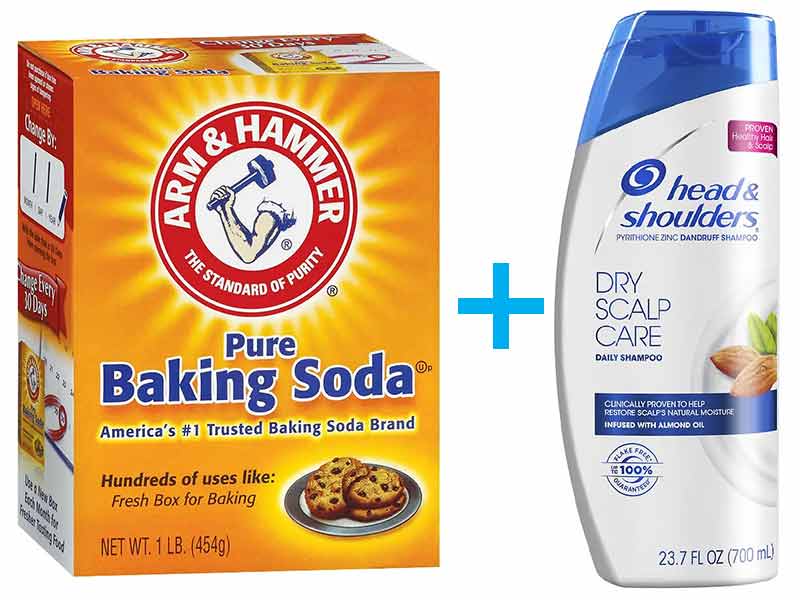 Then wash your hair and blow-dry a small section hair to check the color. If it gets the color you want, you can leave all your hair dry. If not, mix a new mixture and continue rubbing on your hair for a better result.
You want to lighten red, dyed black, dark dyed hair or any colored hair without bleach, apply this method. The ratio of baking soda and clarifying shampoo depending on the level of color you want.
To Sum Up
Above are some useful methods on how to lighten hair without bleach that you can try on. Try on a new color that changes your hair and offers a gorgeous look!
If you are not sure about your ability, buy a human hairpiece that has the color you like. Reach Lewigs now for high-quality wigs human hair to freely style. We will customize your own wig. Kindly take a look at our website and blog posts about hairpieces and related things. 
For any special inquiries, feel free to raise your voice. We love to hear from you and are always more than happy to support.