Undeniably, proper hair care is the key to maintain healthy hair weaves. You may find that wet and wavy hair is more vulnerable and requires more maintenance. So how to maintain wet and wavy weave? Read on to find out the simple tips and tricks so that you can keep the locks look tremendous all the time as well as last longer. 
How to maintain wet and wavy weave
Don't forget that hair weave is not your real hair; hence, don't skip the caring steps to it. Here're useful tips you should follow to care for wet and wavy weaves.
Remove knots or tangles from your hair weave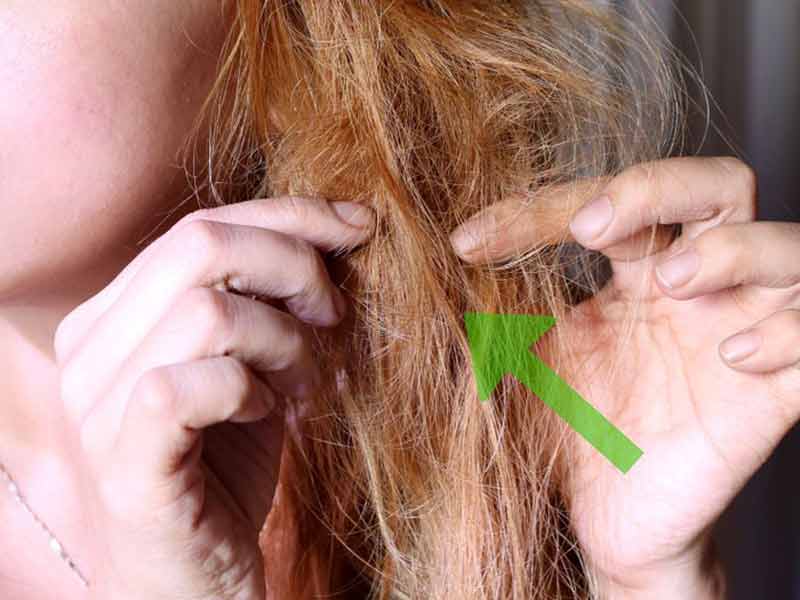 Wondering how to maintain tangled wet and wavy weave? You should use your fingers or a wide-tooth comb and gently remove all tangles and knots. Since wet hair is more vulnerable, you should do as gentle and slow as possible. Detangling is the first yet important step in maintaining hair extensions.
To detangle the hair, you start from the hair ends then move upwards. You can divide the hair into sections, then detangle. If you immediately start at the hair root and try to brush, it will lead to hair breakage and more damage. 
Related posts:
Be careful about the hair care products you use
To keep your wet and wavy weave looking perfect, you should keep it clean and moisturized. Note that hair extensions are not your own hair, and they cannot get nourishment from the scalp. This means that you have to find proper care for them.
You don't want the hair start to tangling, dull, and lifeless, please find the products mainly manufactured for hair extensions. You have to pack your hair weave with moisture. But shampoo and conditioner which contains no sulfates or parabens. Because these chemicals will dry out your hair quickly. Some hairstylists advise conditioning the weave before shampooing to keep it moisturized.
After rinsing, you should use a clean towel and gently dry the hair. This helps keep the waves of your hair well. Finally, let the extension air dry. Else, apply hair serum or other curling products to maintain the hair waves.
Use heat styling tools at low setting
Do you utilize heat styling tools on your wet and wavy weave? You can use these tools but control them in low-level settings. Alternatively, we recommend allowing the hair to air-dry.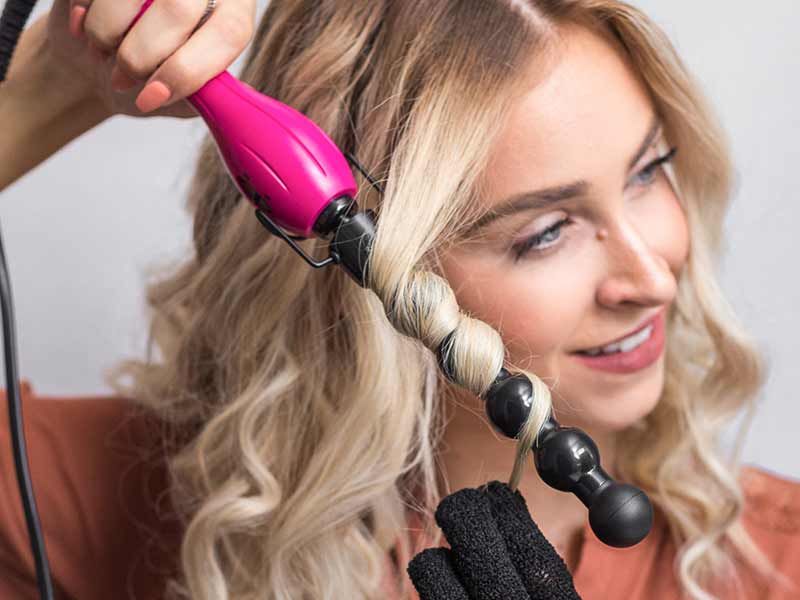 In some cases, you need to use the curling iron or straightener anyway, remember to apply a heat protectant to the extension first. And always use your tool at a low temperature. This method helps protect your wave weave against serious damage.
However, you don't apply hot tools to synthetic weaves as they will be melted. Be careful!
In addition, you should wear a swimming cap as a way to maintain a wet and wavy weave when you go swimming. If not, the chlorinated water will tamper with your waves, resulting in tangling.
Sleep with your hair weave on
Can I sleep with my hair extensions? How to maintain wet and wavy weave at night? To prevent hair dry sooner, follow these steps below:
– Brush the hair: As we stated, detangle the hair first. You should do this step before going to sleep to keep the hair free-tangle.
– Braid the extension: You should not sleep with loose hair. Because you could not control yourself from turning over when sleeping, it will damage the hair. It should be better if you braid the hair before you go to sleep. Create one or two loose braids that can keep your hair in its form. Hence, aside from protecting the weave, hair braiding helps form the waves better. 
– Cover the weave hair with a silk or satin scarf: This item will not absorb the moisture out of your hair. Don't wrap your hair too tight or too loose. Also, sleep with a silk pillowcase to minimize friction and hair frizz.
In the end, you will have the weave looking new and gorgeous even when you have worn it for a long time.
Top products for wet and wavy weave
When you use the right product and follow the proper procedure, your hair can last long. Let's see some of the best shampoos that will nourish your wet and wavy weaves:
Pureology Hydrate Shampoo
Pureology Hydrate Moisturizing shampoo is recommended by most hairdressers. It is good for both natural hair and hair extensions. Also, the sulfate-free shampoo is gentle on the scalp. It adds moisture to the weave hair, maintaining the hair in the best condition.
This five-star product also preserves color better than other shampoos, even with daily use. Don't hesitate to apply it to your color-treated extensions.
Customers prefer it due to the pleasant smell. It has a salon-fresh scent with a blend of ylang ylang and bergamot.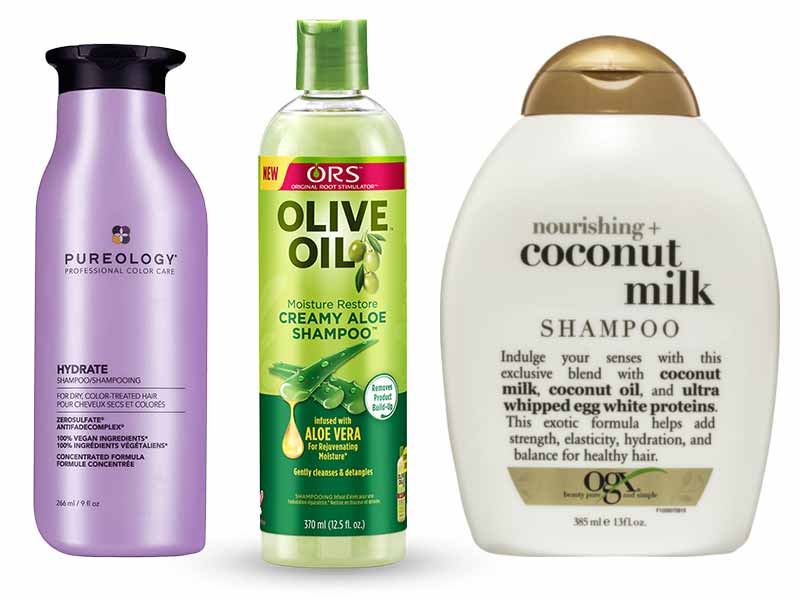 ORS Olive Oil Shampoo
This product can be used as a clarifying or neutralizing shampoo. It is formulated with natural ingredients, such as olive oil, aloe vera, providing moisture and adding shine to the locks. It leaves the weave looking rejuvenated and back to life. Use it if you want to have soft hair to a touch.
Also, ORS Olive Oil shampoo actually provides healing and protection for all kinds of hair. It restores damaged hair to a healthier state. For best results, you wet the weave thoroughly and apply the right amount of product onto it, working a rich lather. Leave the shampoo your weave for a few minutes, rinse and towel dry. 
Read more:
OGX Nourishing + Coconut Milk Shampoo
Why you should choose the OGX brand? The item is a blend of coconut milk, coconut oil, and egg whites. All of them work to nourish you wavy weaves and add shines. Plus, it smells amazing, like light and sweet coconut.
You can pair with the OGX conditioner to get the best results. It makes your weave soft and definitely reduced frizziness significantly. After using this shampoo, you may feel that your hair is clean and healthy. The cruelty-free shampoo is very affordable, too.
All in all
Hopefully, our share on how to maintain wet and wavy weave is helpful for all readers. Follow our guides and use the right product to keep the hair in the best condition. 
Want to buy human hair weave, don't hesitate to reach us for the best product. You want straight, wavy, or curly hair, we can cater to all your demand. Looking forward to working with you soon!