Wigs are now preferred by many women who love a better look without the concern of damaging their existing hair. Besides, they are also known as a "lifesaver" of hair loss sufferers. And one of the most popular wigs currently is full lace wig. If you want to know how to make it, this article is for you. Below we will show you instructions on how to make a full lace wig and share with you some related tips and advice.
How to make a full lace wig at home?
What you will need:
– Wig head and wig stand
– Wig lace
– Scissors
– Needles, wig-making thread, hair glue, and dryer
– Comb
– Wig ban
– A wig cap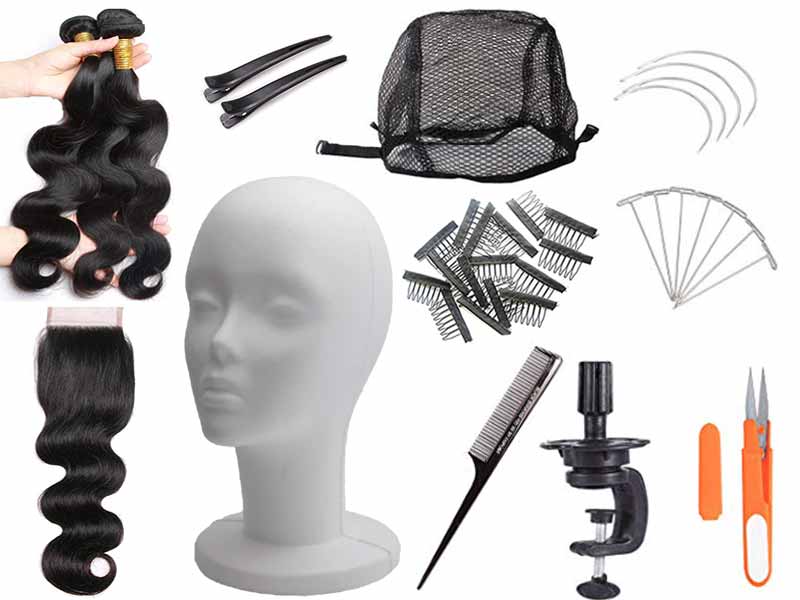 Note down these materials for making your own full lace wig. They are the standard staff you need to prepare if you want more chances of success when doing so. These materials can be bought at any beauty store.
How to make a full lace wig?
Step 1:
Place the wig head on the wig stand. To make sure it will stay firmly while you working on it, place it on a stable table. Then put the wig cap onto the wig head
Step 2:
Thread the needle you have prepare and start ventilating hair into the lace cap. Start doing so from the bottom ( the nape) then get to the top. After you finish ventilating, you need to use a knot sealer to seal the knots.
Step 3:
Attach the wig band or wig combs inside your wig along the side of the cap to assist you to install the full lace wig onto your head stably later.
Step 4
When all the process is done, you can style, design, or color the wig hair according to the way you prefer. One more small advice for you is that if you are craving for colorful hair, let's dye the wig hair before starting the making process.
Other posts:
Should you make a full lace wig at home?
It is exhausting, time-consuming, and challenging to create a full lace wig DIY. If you are unskillful or inexperienced, you will waste a lot of hair during the process. And it really takes time to become a good wig maker with good ventilating skills.
Unlike making lace front or lace closure hair wig where you can buy the frontal lace or closure lace with hair bundles, then sew or adhere the hair wefts onto the lace, full lace wig requires more than that. You should ventilate or know individual hair strands through every hold in the lace. Moreover, if frontal/ closure lace wigs need ventilating, they can be done by single knots at the front and double split knots at the back while each part of a full lace needs different ventilating techniques. Therefore, if you choose to put the faith of the full lace wigs in professional wig makers, let's get one from a reputable store or brand instead.
Nevertheless, it can be easy to make a full lace wig than what you thought if you know the right techniques and buy with suitable materials, and tools. A do it yourself wig also may offer you a lot of significant benefits such as money-saving, or flexible since you can make changes easily according to your schedule or new preference. If you want to start your hair business, knowing how to make a wig look real is quite important. So, to learn how to make it properly, let's join a course.
Where you can buy high-quality full lace wig?
If you want to know where you can find high-quality full lace wigs, visit Lewigs website now!
All of our hair wigs are made of hair accumulated from Vietnamese and Cambodia virgin human hair that is long-lasting, strong, and natural-looking. Hence, if you choose us to purchase your own wigs, you will never regret. Moreover, our wigs come with various hairstyles, textures, and colors for you to choose from. We also offer custom made human hair wigs according to your preferences. The price we provide for all clients is the most affordable one that you can rarely find on the market.
If you have any questions, just drop us a message. Our professional customer service team will try best to reply to you in the shortest time.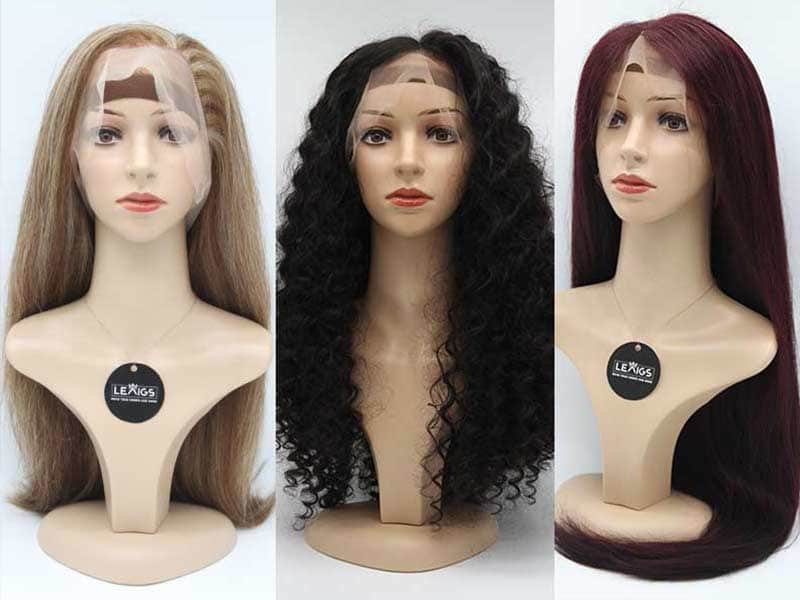 Where to learn to make a full lace wig?
If you tend to do a startup with hair wigs or hair extensions, you should know how to make them. Why don't you take part in some training courses? Here, at Lewigs, we do provide some useful courses about making full lace wigs or some techniques to make them, such as hair ventilating course or wig-making one.
Our courses will offer all learner skills like no other. They are not only suitable for hairstylist, specialists, and professionals, the courses are also open for wig users who want to personalize your own hair wig. No worry about its toughness and difficulty, as our diligent and qualified professors are always glad and willing to support you.
When coming to us, you can learn all the principle techniques at an affordable cost and start up your business on a high.
If you want to know about the location, course fee, or anything about inclusive and exclusive, feel free to drop us a line to know more about the courses!
Jump to:
All in all
We do hope that the information we provide you about how to make a full lace wig, can help you learn more about it. Jot down what you think is useful for you and do not forget to share this article with your peers.
If you just want to get full lace wigs to wear, purchasing one from hair vendor. Conversely, you are more of a DIY person or you tend to kick up hair business, we recommend joining the typical course about making full lace wigs.
If you have any other wonders about the full lace wigs, 360 full lace wigs, or any other types of human hair wigs, do not hesitate to let know us.
Don't forget to follow Lewigs' blog right now for more useful and
interesting articles!
Thank you for your time!