Hair color changes are no longer a very strange thing for most people all around the world. They dye their hair every single day and never stop creating numerous trends including ombre hair. It has turned out to be one of the most popular hair colorings for about two decades. So what is ombre hair? How to ombre hair? What to consider when dying hair using this hair look? This post will show you all the information about it.
Ombre Hair – Overview
What Is Ombre Hair Color?
Before learning how to ombre hair, you need to know a little bit about this hair color.
The word "ombre" came from French. It means ''shaded'' or "shading". In general, ombre hair comes with a dark color at the root, then, through the mid-shaft, gradually gets lighter to the end. Ombre hair is usually a good idea for ones looking for low-maintenance hairstyling.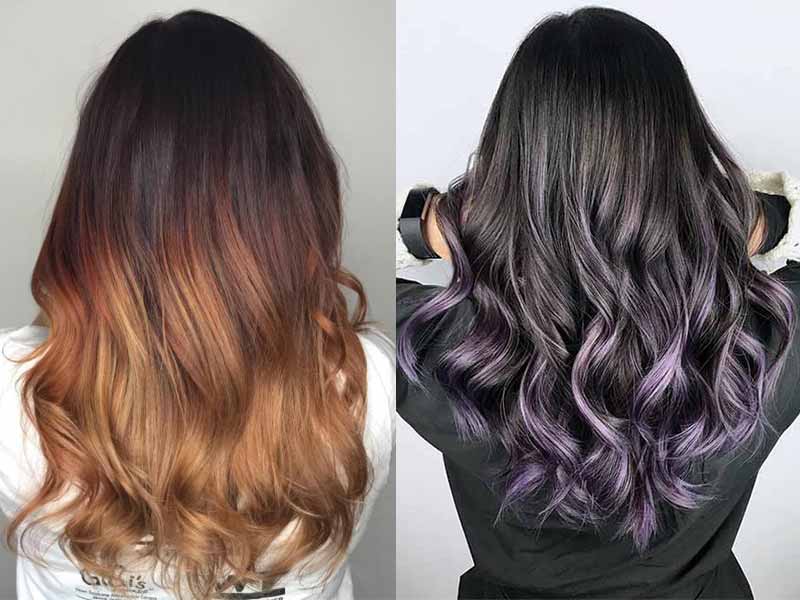 Benefits Of Ombre Hair Color
You can see almost all celebrities trying out this colouring technique including Beyonce, Lauren Conrad, Nicole Kidman, and Alexa Chung. There are some reasons for this, and now we tell you about them.
Ombre hair color perfectly looks good on almost people, regardless of skin color, face shape, and hair length. But that's not all.
As mentioned above, with clients looking for a low-maintenance hair looking, ombre is always a good recommendation. So if you want to try out a new color and worry about a terrible look that it may bring about, consider this as an option.
Similar posts:
Ombre hair requires little effort to be kept good-quality. You know what, who wants to spend a lot of time every single day to maintain the upkeep.
What To Consider Before Attempting Ombre Hair?
Before attempting anything, there is always necessary information that you cannot miss, and so does ombre hair. These are some notes that you need to know about this hair look.
Choosing The Suitable Technique
There are commonly 2 techniques that hairstylists use to create an ombre look: balayage and foiling. One will decide what to use depending on clients' requirements and hair condition. Let's see the differences between these two techniques.
Foiling is somehow more common than the other, maybe because it is the most traditional form of sectioning hair for colouring. The hairstylist takes each piece of hair using a rattail comb, put it on a foil and then paint the color. That's how to ombre hair by foiling.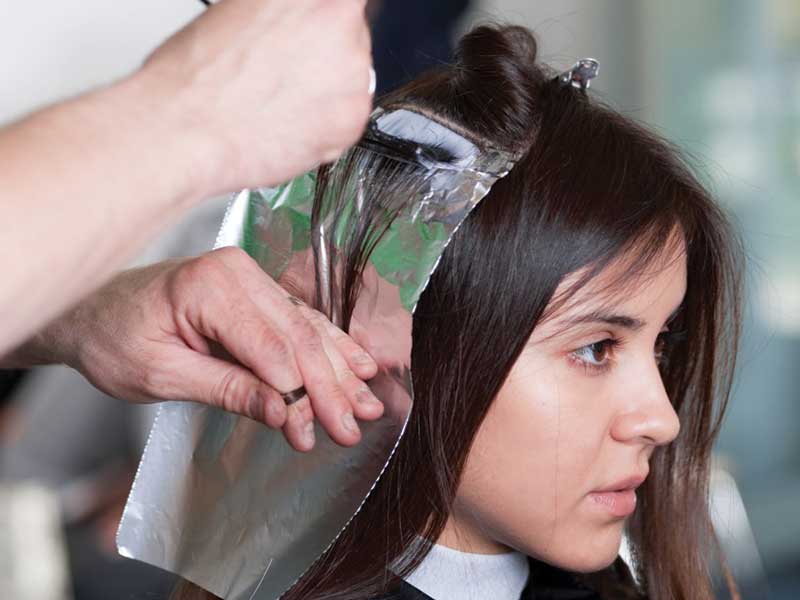 This technique helps a lot in controlling the hair color and it is usually chosen to combine multiple colours.
They can also use open-air or plastic film but foil comes with great heat conduction and it makes sure to separate treated hair from untreated one.
Although requiring a larger amount of product and longer time to be finished comparing to balayage; thus being very costly, foiling results in a unique look that you cannot achieve by any other methods.
Balayage, on the other hand, gives you the most natural hair look. This is also known as 'hair painting' as the hairstylist applies the product in a freehand technique. It seems to be simpler, and cost less than foiling.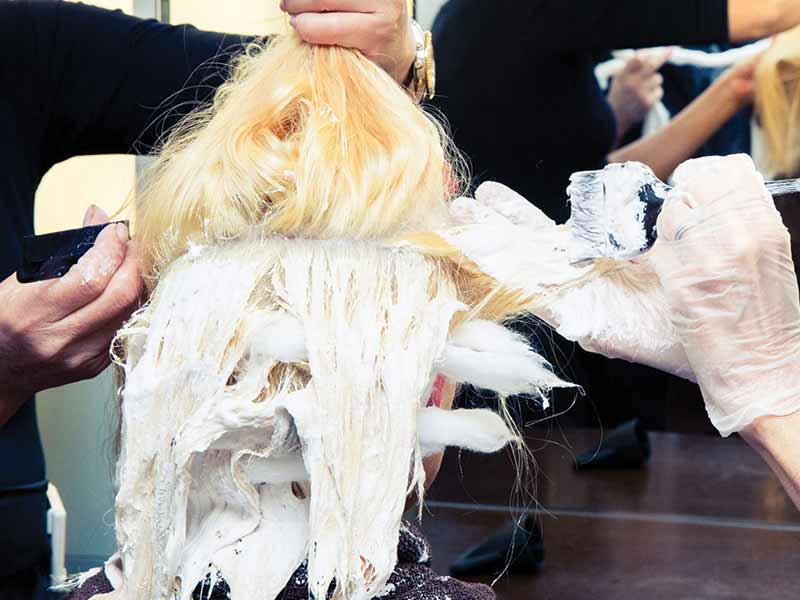 Don't Underestimate The Importance Of Bleaching
Hair bleaching is an important part of creating an ombre hair look as it was marked by lightened ends. In this type of color, bleaching does not touch up your hair root, but it still plays an important role in how your hair looks after ombreing it. Always pay attention to the quality of bleaching products you use and if there is any problem, stop the process to avoid unwanted accidents.
How To Ombre Hair – Step-by-step Instruction
Many people get their ombre hair with the help of hair salons, while the other prefers doing it themselves. In fact, you absolutely can ombre your tresses at home, as long as you find out the suitable products to use. So let's come to the step-by-step instruction.
Step 1: Choose The Color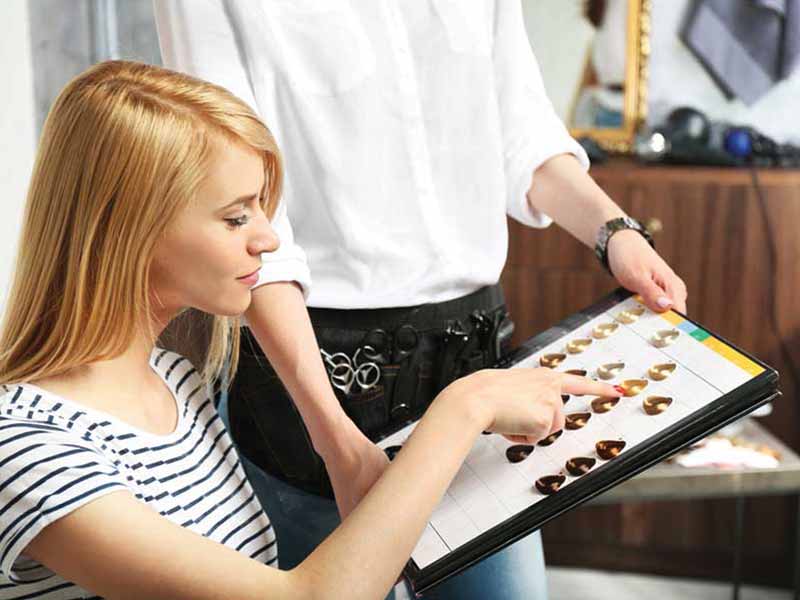 Not all the colors give you the same result after the process. Choosing the color that works well with your natural one is crucial. Each one requires a different amount of products and don't select any shade that is more than two shade lighter comparing to existing natural hair color.
Step 2: Brush Your Hair Carefully
It sounds simple but it is very important. Any tangles left in your tresses will ruin the whole ombre hairdo. In some cases, you even cannot start the process again right at that time as a part of your hair has been terribly colored. 
Step 3: Bleaching Your Hair
Bleach helps you lift the color from the hair. Some people that have natural light hair color or have bleached their hair before can skip this step.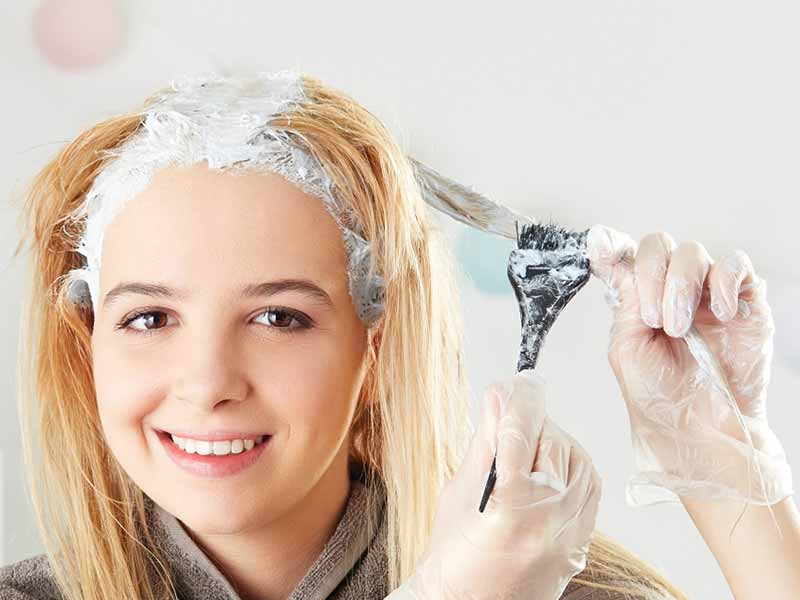 Mix your bleach following the instruction, divide your hair into sections, and then use a specialized tool to evenly apply the bleach on your hair.
Leave your hair for about 30 – 50 minutes and check it every 10 minutes to control the process. If you just need a slight change, don't leave the bleach for more than 20 minutes.
Wash out the bleach after the process completes.
Jump to:
Step 4: Coloring Your Hair
After making sure that all the bleach is washed away and your hair is dry, divide it once more time. Prepare the products following the available ratio and use the tool to apply them to your hair. Let the color set for 45 minutes or until you are satisfied with the result.
Wash out the product afterward, let your hair dry and then enjoy the result.
The Bottom Lines
We are sure that with the information you receive from this post, getting perfect ombre hair at home is no longer challenging.
If you want to see how a color looks on your hair but don't want to dye it, try purchasing products from Lewigs. Our hair toppers and wigs always receive good reviews from the customers about the natural look.
So do you know how to ombre hair? Try it out and show us your results if possible.
Have a nice day!