Have you ever heard about the term "nighttime beauty?" We believe that you will think about skincare first. It is true but not enough. We often forget that our hair also needs to be taken care of at night. Experts say that we should use the sleeping time to recover your tresses. Simple steps such as gently rubbing the mask overnight can work perfectly on your curls. We also don't recommend going to bed with wet hair. Here are Lewigs' sharings about how to prevent hair breakage. Keep reading to see more about it. 
Never Sleep With Wet Hair
It is believed as the best way to wear hair to bed to prevent breakage. The strand is weakest when it is wet, so it is likely susceptible to breakage whilst you sleep. Hence, it is important to dry your bed hair completely to prevent severe breakage. If you are busy and have to shampoo at night, spending yourself an extra two hours to let it air dry. Or you use a blowdryer with a diffuser to avoid frizz. Applying a thin heat protection layer to the fibers to combat damage.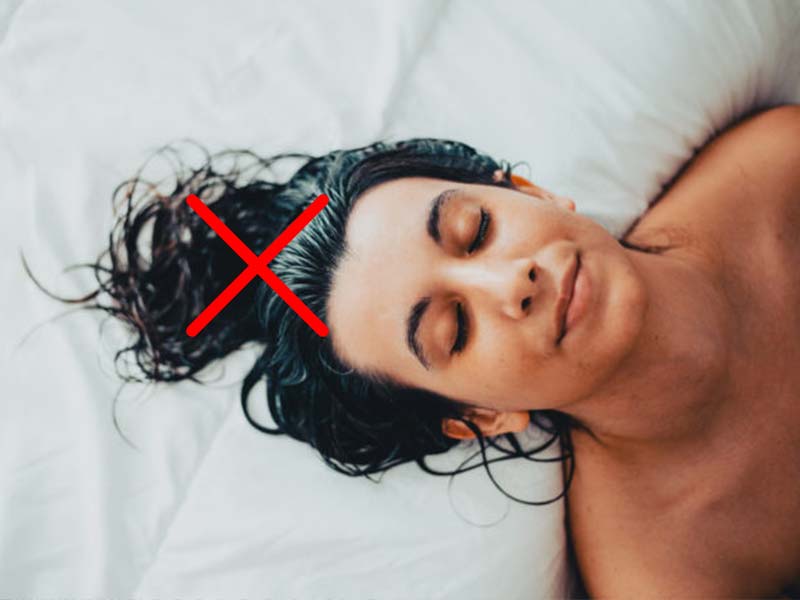 Is it bad to sleep with wet hair? Over time, the prolonged dampness of your curls is the reason causing bacteria and fungi to multiply on your skin and pillows. Sleeping with wet or damp hair can strip natural oils or sebum on the scalp. This facilitates to develop dandruff. Imagine, it is uncomfortable, right?
Other cons? The lack of natural oils makes the fibers look so much duller and dehydrated. The dehydrated strand is much more likely to be brittle and broken. In short, we state that sleeping with wet hair is bad, leading to hair loss and breakage.
Related posts:
Don't Sleep With Tied Up Hairstyles
The tension from a messy bun or high ponytail for several hours can cause human hair breakage and hair loss. These styles put a strain on your scalp and lead to damage. Regularly wearing the curls tight in one style night after night will lead to alopecia. This problem will occur along the hairline. Remember that the constant "pulling" will shock the hair follicle, causing breakage of hair and damage, which can affect hair growth.
You wonder the way on how to prevent hair breakage naturally. Going sleep with a loose braid or let it free instead. As long as your style does not put strains on the roots, it will not hurt the hair. Having a classic three-strand braid overnight can protect your hair ends from your tossing and turning, avoiding friction and excessive breakage.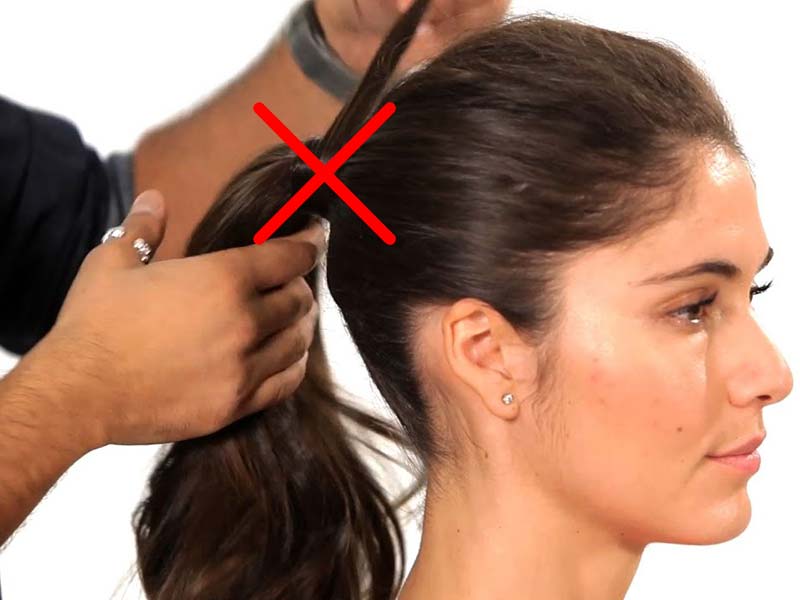 Moreover, having hair braided overnight offers different styling advantages. You can wake up with gorgeous wavy style without using heating tools.
Brushing The Hair Before Bed
It is another tip on how to wear hair to bed to prevent breakage. This might seem like a no-brainer but it is very necessary to protect your tresses before bed. Don't go to bed with tons of knots and tangles on your tresses. The simple and quick step every night help detangle the hair distribute natural oils from roots to tip.
The brush you use is so important. We highly recommend using a wide-tooth comb or boar bristle brush. Combing the ends first, then working up. As with everything in life, overboard on the combing before bed is not true. Gentle brushing is to disperse the oils throughout strands.
Covering Your Long Hair In A Satin Scarf To Prevent Breakage and Split Ends
You are looking for a method to preserve your perfectly formed hair until tomorrow. Consider wearing a satin or silk scarf to bed. These materials help protect your hairstyle by preventing your curls from rubbing the pillowcase. To prevent breakage while sleeping, you can use a sleep cap instead. Wrap your head loosely into the scarf and keep the hair off your face, then go to bed. It's time to take your beauty sleep. Wearing a scarf to protect your ends and prevent frizz.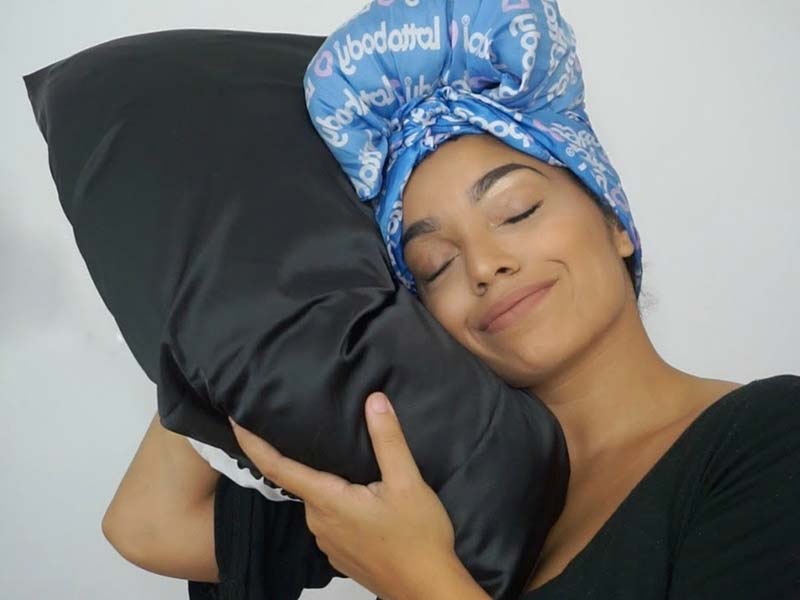 Investing in High-quality Pillowcases
Sleeping on a harsh fabric causes hair breakage. So investing in a silk pillowcase to prevent hair breakage while sleeping. With high-quality silk or satin pillowcase, your hair will thank you. Compared to cotton, silk material is a gentler fabric that helps reduce excessive damage overnight. The strands will slide across the pillow and it is much less likely to get broken. Why silk and satin pillows are widely used at preserving hair healthy? Another reason is that it does not suck out of natural oils and moisture. Made from 100% polyester, silk pillows create less friction on your curls, retaining shine. They are perfect for people who prefer to wash and style hair at night.
Applying A Night Treatment To Prevent Breakage of Natural Hair
You are a hair lover, apply a mask and treatments on your scalp every week. Taking advantage of the sleeping time to repair and hydrate the curls. Depending on your hair types, you should apply different treatments. Finding the right hair protect to prevent hair breakage curly hair, after bleaching, etc. It may be a daunting task there are plenty of products out there.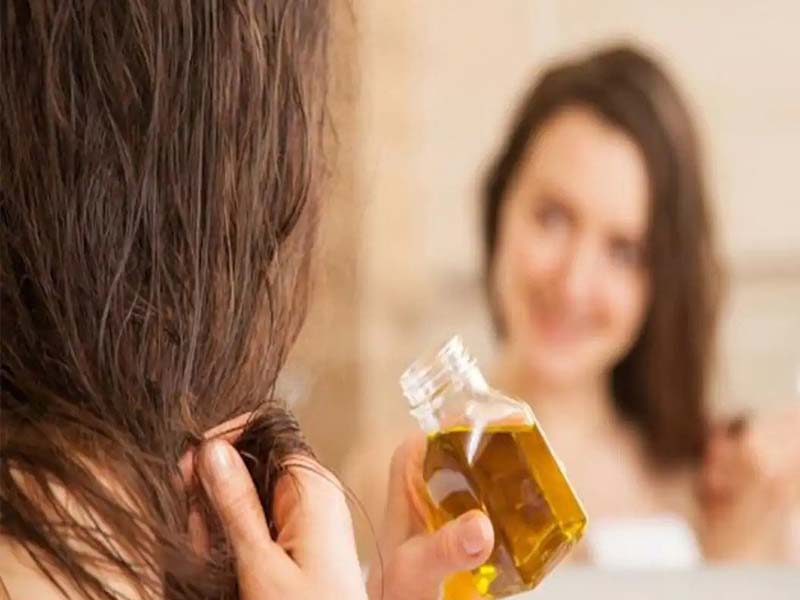 Opt for the oil treatment that is paraben- and alcohol-free, contains natural oils, vitamins, and minerals. It helps condition, strengthen, and hydrate your tresses without feeling greasy. What's more, it is safe for all types.  You can create a blend of coconut oil, argan oil, shea butter, and so on.  
Spray on Dry Shampoo
Have you used dry shampoo? Dry shampoo is used when you notice your mane looks greasy and you don't have time to shampoo. But do you know how to use dry shampoo to avoid hair breakage and split ends naturally? Spray the shampoo before bed so that it will absorb excess oil and refresh your strands. Take the shampoo and spray it directly on oily roots. Gently brush through.  
Read more:
Have a Gentle Scalp Massage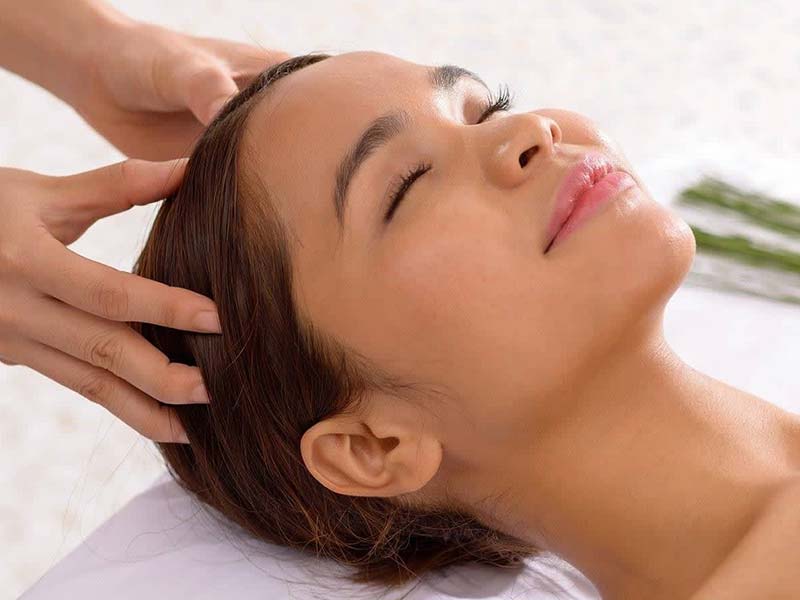 This helps you have a beautiful sleep. Have massaged your tresses with or without oils to achieve long and lustrous locks. Make this become a part of your night-time routine. Spend only two minutes to massage. How? Let your hair down and gently massage the roots with your fingers. Do it regularly to stimulate blood circulation.
The Bottom Line
Hopefully, these tips and instructions about how to prevent hair breakage will help you properly look after your mane. Whatever type of natural hair you got, don't ignore these guides for protecting your hair. Those we have mentioned may not all but they are the ultimate ways you should bear in mind. By doing so, you can deal with hair loss and breakage more easily. Everything will be fine in the end!