You are reading this blog post as you have got glued-in hair extensions in your mane. You find that removing glue in hair extensions is too tricky. Because if you do it incorrectly, it will become a mess. Even you cannot reuse the hair extension anymore. How to remove glue in hair extensions? Pheww, you can remove all left glue safely without cutting off any hair. Apply ice cubes or a remover to get rid of stubborn glue out of your hair.
Take glue in hair extensions out with natural remedies
Here're home remedies to help you remove glue safely:
Remove glue in hair extensions at home with oil
You want to remove sticky glue safely. Dab natural oil or baby oil over your affected areas to get rid of glue without damaging your natural locks. Cooking oil or oil-based products can work to break down adhesive properties, allowing people to wipe all residue off. Olive oil, sunflower oil, or baby oil will work best for you.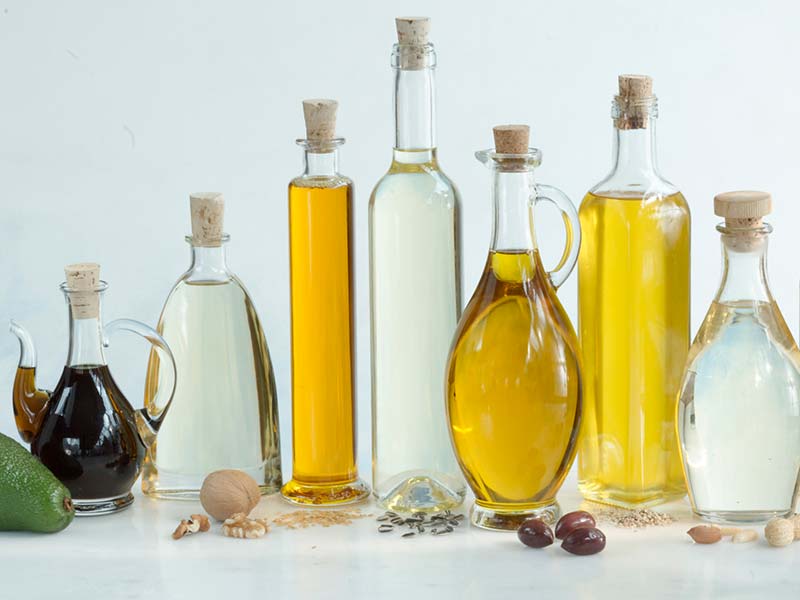 Do you know how to remove glue in hair extensions with baby oil? Rub some drops of baby oil over the bits of glue and let it sit for an hour. You let it permeate to the bonding and break down the unwanted residue. Once the time's up, you use a towel or cloth to rub it away. Then you shampoo your hair extension as normal. The residue will glide out when your comb it gently. Don't pull the hair as it may increase the risk of damage. Condition to add moisture and hydrate the hair, as well. 
Related posts:
Put ice cubes on the glue
If you don't have baby oil available in your house, try using ice cubes to remove glue in hair extensions. An ice cube works to freeze the glue and reduce the stickiness, helping you detach the glue out of the extension much easier.
We believe that this is a DIY and safe method to remove the unwanted residue. How to remove glue in hair extensions yourself?
– First, you rub an ice cube or ice pack into the glue affected area.
– Hold it for 10-15 minutes until you notice that the glue gets hard.
– Then, you can pull the glue off your hair easily.
– Finally, wash and condition the hair as usual. Let it air dry.
Nevertheless, this crafting solution works the most effectively with a small amount of adhesive in hair extensions. Try another method if you want to remove more clumps of glue.  
Use peanut butter
Believe it or not, but this basic kitchen ingredient is helpful to separate glue in hair systems. This trick requires you to leave the butter on the hair long enough to activate.
To use peanut butter effectively, you have to apply it to the glued hair areas. Let it sit for about 30 minutes to break down the glue bonds. When the bonds loose, you enable to pull them out. Wash your hair if you don't like the oily feel on the hair and air-dry it.
This method is completely safe to do at home, but it needs more time to work.
Others ways for easy glue removal in hair extensions
Remove glue in hair extensions with conditioner
There are a lot of amazing and useful functions of hair care products in which you can not miss out on removing glue in hair. This is among the safest technique that you can use without cutting glued affected hair. Clarifying and moisturizing ingredients in these products will make the adhesive softer and effortless to take away. How do you do that?
You start by wetting the hair with lukewarm water. Apply a generous amount of shampoo to the hair and leave it for 5 minutes. Gently massage your hair as well. Rinse the hair with cool water. Continue applying conditioner to your hair and leave it for 15 minutes. Comb it to remove all loosen glue bonds and rinse it again. Repeat all the process until you get your desired results.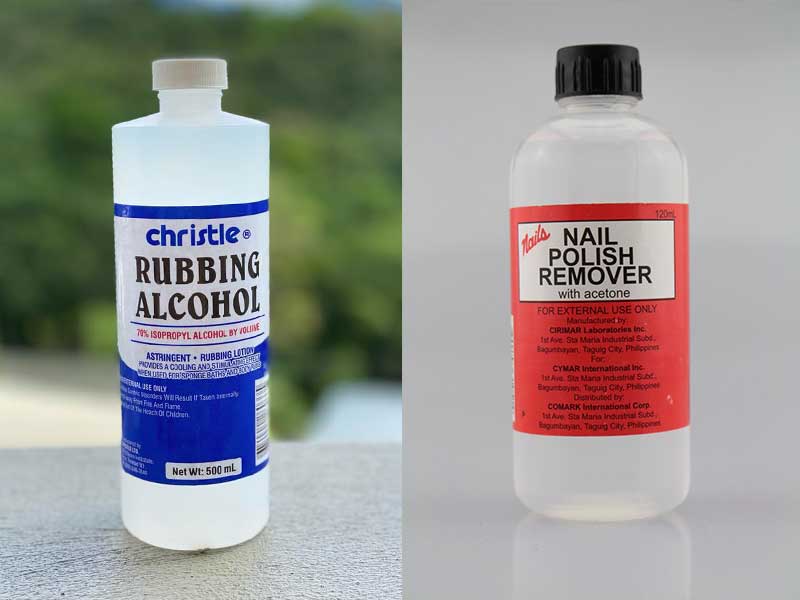 Rub acetone or alcohol to remove glue in hair extension
Do you have rubbing acetone to get rid of glue at home? We are sure that it works magic on glued affected areas. It breakdowns all glue bonds, and it is easier to pull the glue out.
Wondering how to remove glue in hair extensions with acetone? To start with, you should apply a small amount of acetone to your glued hair. Wait for 3-5 minutes to allow the chemical to remove the glue. Depending on the amount of the glue and how dry the glue is, you can leave acetone on your hair longer. Once acetone loosens the glue, you gently comb it off. Utilize a narrow-toothed comb to take all the stubborn pieces out. You can repeat the process again to peel off the glue completely.
Note: You should wear gloves before starting the removal. Wash and condition your hair extension is essential as it protects the hair from dryness and damage. 
Read more:
Utilize nail polish removers
If other methods fail to work, you can try using nail polish remover. It's perfect to remove hair glue in extensions. How to do it? You dab the remover to a cotton ball and rub it onto the glue affected areas in the hair. Repeat rubbing so that the remover can saturate the glue bonds. Comb the hair to remove all dry pieces left on the hair. Similar to the above ways, wash your hair thoroughly with shampoo and conditioner after removing the unwanted adhesive.
Final thoughts
Above are the most common and simple methods on how to remove glue in hair extensions that we want to share with you. Hope that you will find your own way to get rid of glue in extensions safely after scanning through our words. These methods are safe to be done at home and they will leave your hair extensions as well as natural locks good-looking and glimmer for further uses.
Glue-ins, again, are among the best types of hair replacement systems to add more body and hair volume to your existing hair. Have any queries or would like to learn more about hair care tips, let us know. Or want to buy hair systems, browse our online store NOW. It's our pleasure to support you.