You have dyed your hair, but it is not what you expected. You want to remove the color. That's why you should check around to see how to remove semi-permanent hair dye before getting a new dye. How can you do to restore your natural hair color? Let's check it out.
How To Remove Semi Permanent Hair Dye
Here are some methods that you can follow to attempt the removal of semi-permanent hair dye.
Rinse vinegar
Using vinegar to remove semi permanent hair dye from hair is an effective and lasting method. Plus, it is very simple and cheap. Vinegar is considered as a must-have item in most houses, or you can easily find it in a small store or supermarket. Buying vinegar is not a problem.
In fact, vinegar is acid, so it can effectively eliminate artificial dyes from your skin
Due to the fact that vinegar is acid, it can effectively eliminate the color from your hair.ou should use common vinegar.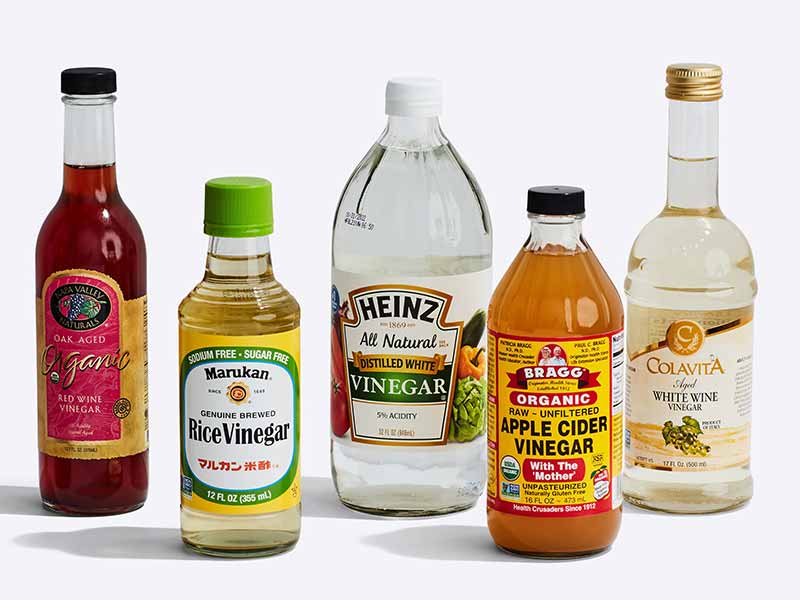 What should you have to do with vinegar? Just soak your tresses with the vinegar and allow it to sit on your hair for about 5 or 10 minutes. Then make sure that you rinse thoroughly with warm water. Conditioning the strands to get back the shine and silkiness after removing hair dye. You can combine vinegar and lemon juice to strip semi-permanent hair dye. Repeating this process up to three times a week for fifteen days. Don't worry as the method is aggressive for your hair, no harms.
Similar posts:
Baking soda and clarifying shampoo
Baking soda has only one ingredient, it is sodium bicarbonate. It is an excellent tool to remove semi-permanent hair dye from bleached hair. Besides, clarifying shampoos contain surfactants (sodium laureth sulfate or sodium lauryl sulfate) to eliminate product buildup.
You should combine two ingredients in a bowl and mix them well. Wetting your hair with hot water and cover it with the mixture. Massaging it into your hair roots and scalp. Allowing the mixture to sit on your hair for 20 minutes and cover with a plastic cap.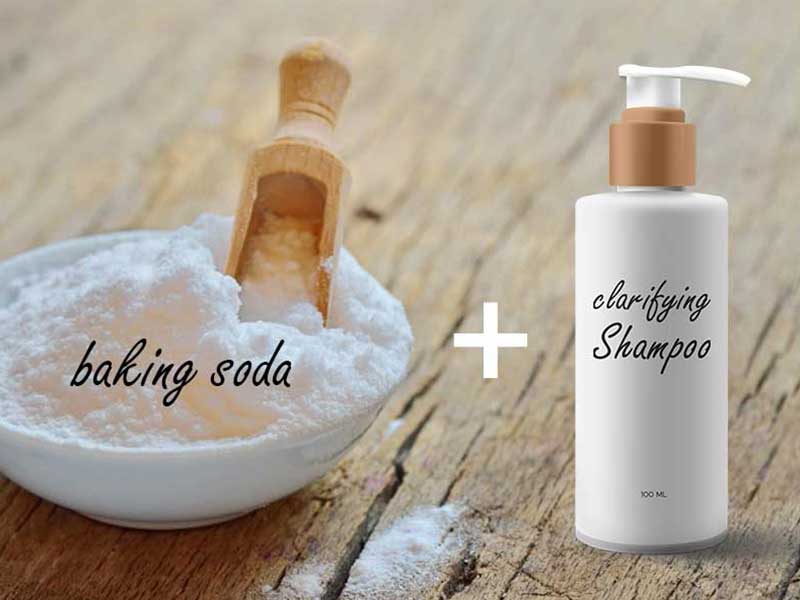 Once the recommended time has passed, rinsing your natural tresses with warm water again. Don't skip conditioning step as your hair probably feels dry. You can notice the result after several times of repeating the process.
Shampoo regularly
Search on Youtube or some big forums like Reddit, Quora, many people advise washing the hair regularly with hot water. So how to remove semi permanent hair dye reddit? Hot water and shampoo high in sulfur work well to eliminate the color from your natural locks. Hot water opens up the hair cuticles and helps in color removal.
To remove semi permanent hair dye from scalp and hair, you should shampoo your tresses as many times as possible. After several washes, you can notice the color fading.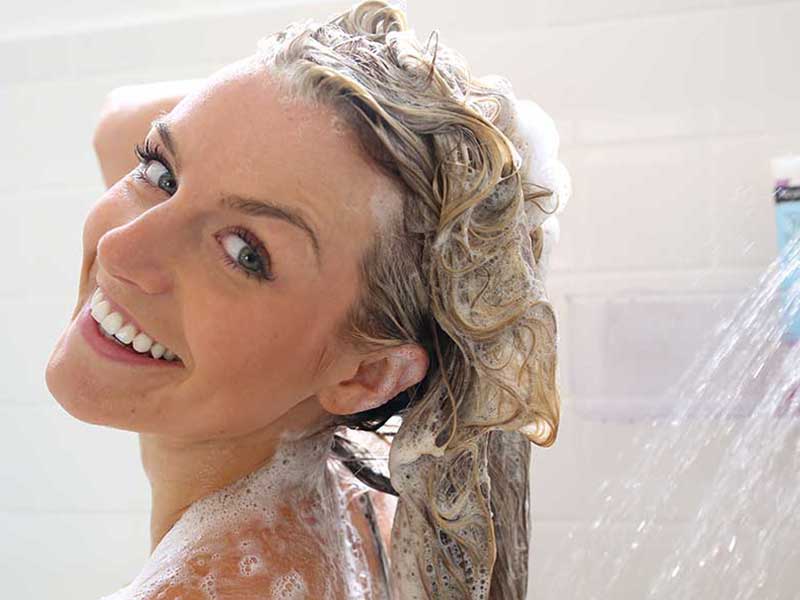 Dyeing the hair makes it vulnerable and damaged. Sometimes, you have to bleach your hair to reach the light and fashionable color such as blue or red. Your scalp and hair become dry as these processes lose part of the protein and nutrients that are essential for hair growth. So remember to condition your hair regularly after eliminating the hair dye.
Use color removers
You have dyed your hair in blue or red, but the result is not your desired hair. How to remove blue and red semi permanent hair dye? How to remove semi permanent red hair dye fast?
One of the most common methods is to buy a color remover that gets rid of the hair dye. These products contain hydrosulfate that is a powerful and strong chemical removing the color from your skin.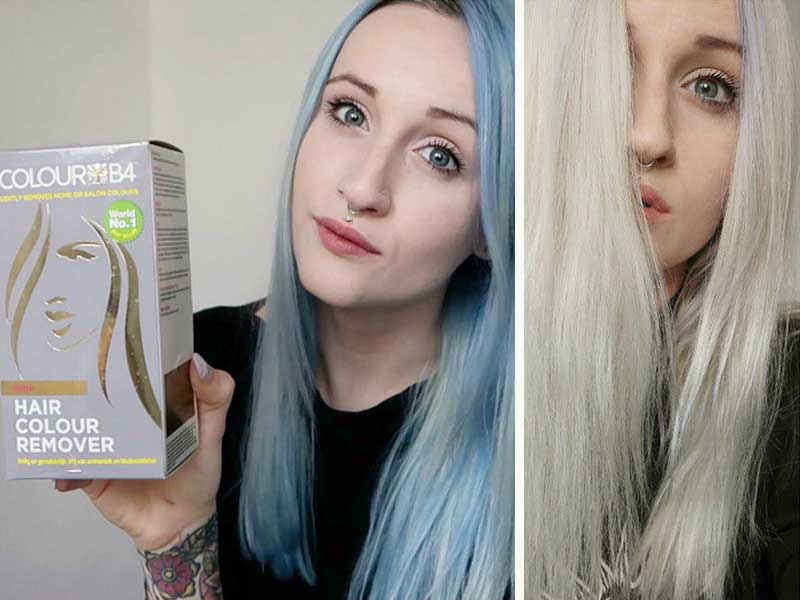 How to use a color remover?
1. Cleansing your hair strands with an anti-dandruff shampoo or clarifying shampoo.
2. Mixing the remover with the activator together in a plastic bowl.
3. Applying the mixture into your entire head by using a hairbrush. You should cover each strand well. Wrapping your head with a shower cap and leaving it for about an hour so that the color remover works.
4. Washing your hair with shampoo for at least 5 minutes. You wash and rinse your natural tresses as many times as necessary. Then you can apply the conditioner to moisturize the hair.
If you are in a rush, it is a useful method. If you want to remove semi permanent hair dye in one day, it is the only alternative. However, it can also be one of the most damaging as it causes dry hair. Therefore, limit applying this method will be better for your hair.
You might also want to read:
Deep Condition Your Hair After Removing The Hair Dye
The most effective way to keep your hair stay healthy is to apply deep conditioning treatment. It helps the hair fight against dryness, fragility, and breakage. Adding coconut oil or hair mask, they can do wonders for your hair strands.
Regular application of either of these two ways will make your hair less prone and more elastic. They also help flatten all hair cuticles, seal in the moisture, reduce tangles, and add shine.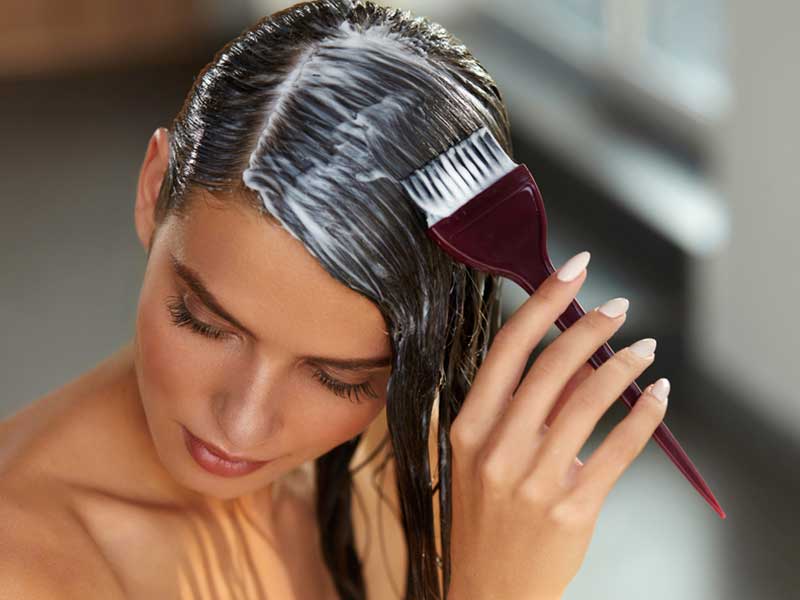 How to condition your hair with coconut oil:
You should use organic oil. Taking ½ cup of coconut oil and you warm it up in the microwave. You start out with your damp hair and apply the oil from the end to the roots. Just work it through your hair. Once you have done, put the hair in a bun. Don't forget to apply the coconut oil on your little baby hair. Finally, take a plastic bag or shower cap to cover your hair for about an hour and a half.
When the time passed, take your hair out of the tie and shampoo. Let it air dry. So you can feel the hair is so soft and shiny.
The Bottom Line
You love natural methods to eliminate the hair color, applying vinegar or baking soda. If you want to apply a method that offers a fast result, opt for a color remover product. How to remove semi permanent hair dye? The decision is in your hands.
There are many other products and ingredients you can use for removing hair dye from skin and hands. You can also try taking vitamin C or lemon juice that not only takes the unwanted color off but also improves the hair's health and for stronger hair growth.
If you are unsure about these methods, buy a wig or toupee to cover your hair. Select a hair system that has your desired color and hairstyle to wear. Where to buy the best hair? Visit Lewigs to get the top-notch hair product at a wholesale price. Our hair is completely safe to use and never let you down. Contact us directly via hotline (WhatsApp) or email to get support.