You have just started wearing a wig due to hair loss or ugly baldness. Are you are looking for a way on how to secure a wig on your shaved head? Many people recommend using wig glue to secure the wig. While others say that you should use bobby pins or a stretchy mesh wig cap. There are lots of sound ideas, comments, and advice for you to try. 
How to secure a wig on your head? Start with hair gel, strips or without glue, it depends on you. In this post, Lewigs is more than happy to walk you through some great and easiest ways to keep the hair snuggly in place.
Use Clips or Bobby Pins
In the market, there are many different hair systems that come with clips attached to the inside. They help to keep the wig stay in place for a long time. Wearing it, you are confident to enjoy outdoor activities without worrying it can be flown off. Wig clips are sewn directly into the cap wig so it is a great long-term option to go for a long life of your hair.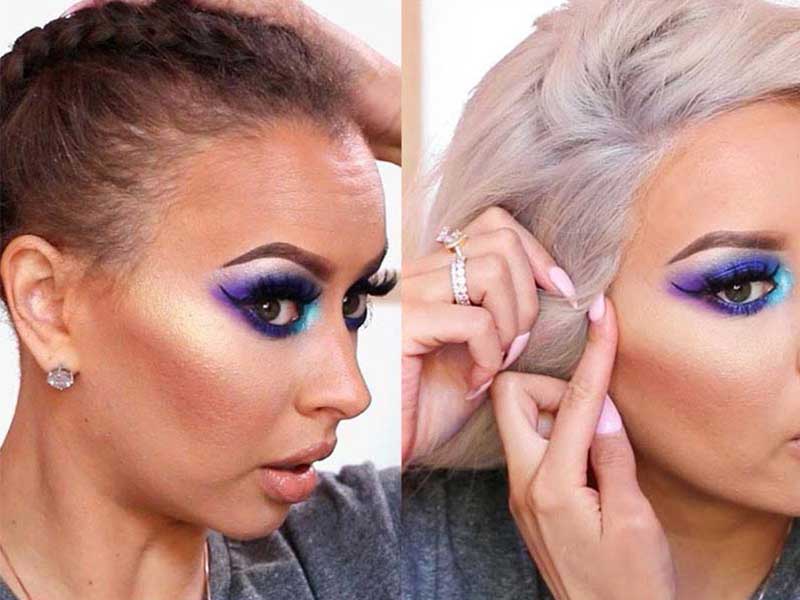 But if you do not like sew some clips in the wig, you need bobby pins instead. Opt for accessories that have the same color as your natural hair color. So, it can blend perfectly into your tresses. How to secure a wig with bobby pins? You should braid your hair first and then pin them to the perimeter of the braids. Pin around the outsides of the hair system and at your temples. Bobby pins help you keep the hair system in the right place. More secure, you add some pins around the nape of your neck.
Benefits of bobby pins:
– Very cheap and you can easily find it at most grocery stores.
– Great for those who have sensitive skin because they don't cause irritation.
Similar posts:
Double-sided Wig Tape or Glue Is An Ideal Option.
If you have never used adhesive, you may wonder that "How does it work on the head?" How can it secure a wig with no hair? Which form of adhesive you should use? Many users prefer using wig tape and glue as they ensure that your hair system will not fall off. Purchase double-sided tape and glue, they will work well on your head. Plus, these adhesives are invisible. That's why many celebs and professional hairstylists prefer it to other application methods.
Moreover, you can buy adhesive in various forms. With tape, you can buy a roll and cut it into small sizes that fit your head. Also, you can buy pre-cut strips if you prefer convenience. With glue, opt for the item that is produced from familiar brands. It is the magic way to secure a wig on short hair. Bear in mind that each item provides different hold levels. For example, a roll tape often lasts longer and it is considered the best way to secure a wig to bald head. 
Note: You only wear adhesive when you have no hair on the head. Because it can rip out the strands when you take it out. It is not denied that wig tape is one of the most helpful ways of retaining the hair, but it may cause hair damage. Therefore, if you still have natural hair on the scalp, consider moving to the next method.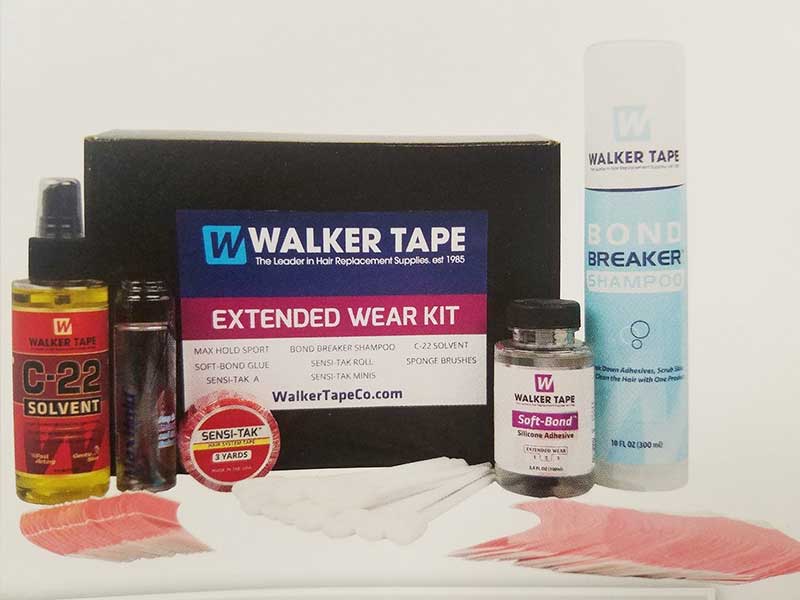 Pros:
– It makes a wig very secure. Feel free to wear the wig when dancing, going out or taking part in an important event.
– Offer a realistic look for the wig wearers
– Attach your wig with tape or glue makes it easy for you to fix it at home.
How to properly secure a wig
– Wash your scalp to remove any excess residue and dirt.
– Apply a thin layer of scalp protectant and wait until it dries completely.
– Continue applying the tape or glue around the scalp. If you use glue, let it dry before putting a wig.
– Apply the hair on your scalp where has attached adhesive. Lightly press so that they stick together. Adjust if needed. Then style the hair as usual.
Keep The Hair System In Place With Wig Cap
How to keep a lace front wig secure? How to secure a wig to a bald head female? Wearing a wig cap is another way on how to secure a lace front wig without glue. It suits for all users, especially for people with sensitive skin. It works as a protective layer between the wig and your existing hair. And it is a perfect tool for keeping the hair in place. Using wig caps, you can notice many benefits. Let's see.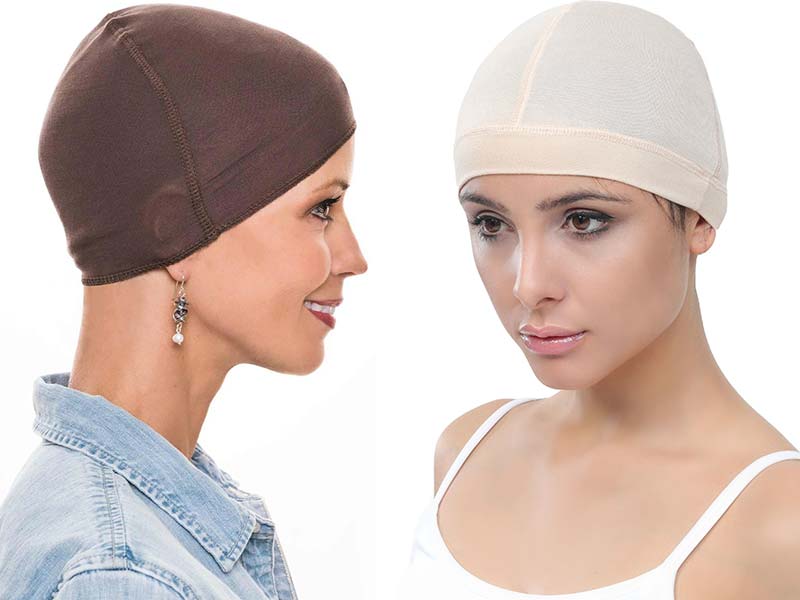 – A wig cap holds the hair in the right place for a longer time. It is ideal for both natural long and short hair, shaved head as well. You should prefer a mesh wig if you have long hair.
– Wigs caps create a natural look as it smoothes out the surface under your wig, there are no lumps.
Still, if you live in a tropical climate country, using a wig cap can make things hot. You can feel a little uncomfortable. On the whole, wig caps are worth to try. It offers good security and realistic look. 
Jump to:
Wear Wig Grip Band To Secure A Wig
It is designed to protect your edges and help you keep your wig on without sliding back. Secure the hair without combs or adhesive. Wig grip band is stretchable. Opt for a band that is made of comfortable materials such as velvet. One side of this stuff will grip your skin and the other will adhere to your wig or wig cap. It has velcro, so it is easy to attach on your head.
And wig grip band also come in an assortment of colors, you can pretty much find this anywhere, even on Amazon. Wear wig grip band all day, it does not cause any headache as it is lightweight. It is easy to remove without causing hair breakage and damage as well.
Besides these above methods on how to secure a lace front wig or full lace wig, you also use a silicone solution sheet, wig grips, or baby powder. Choose the best method to ensure you have a secure hair system.
To Sum up
Do you wear real human hair wigs? Follow our sharings about how to secure a wig to have beautiful hair on super windy days. If you have other tips and tricks that you use to retain your hair system secure, don't hesitate to share with us by leaving the comments below. 
Thanks a lot!