Rich in vitamin E, vitamin K, and iron, coconut oil nourishes our hair, make it more dense and shinier, a plus for dry and damaged hair. A few drops of coconut oil could also make the hair more smooth and silky. But we don't want an oily scalp, so it is best not to touch our roots, and focus on the lengths and ends. Lewigs will guide you on how to use coconut oil in hair properly.
Benefits of coconut oil for hair
Coconut oil, also known as copra oil, is produced in Indonesia, India and the Philippines. Copra is, in fact, the dried albumen of the coconut, with which this vegetable oil is made. Coconut oil can also be made with fresh coconut albumen: this is the fruit pulp. To keep all its virtues, it is produced first by cold pressing and must be 100% natural and pure, unfractionated, unmodified, without any chemical treatment, and therefore organic.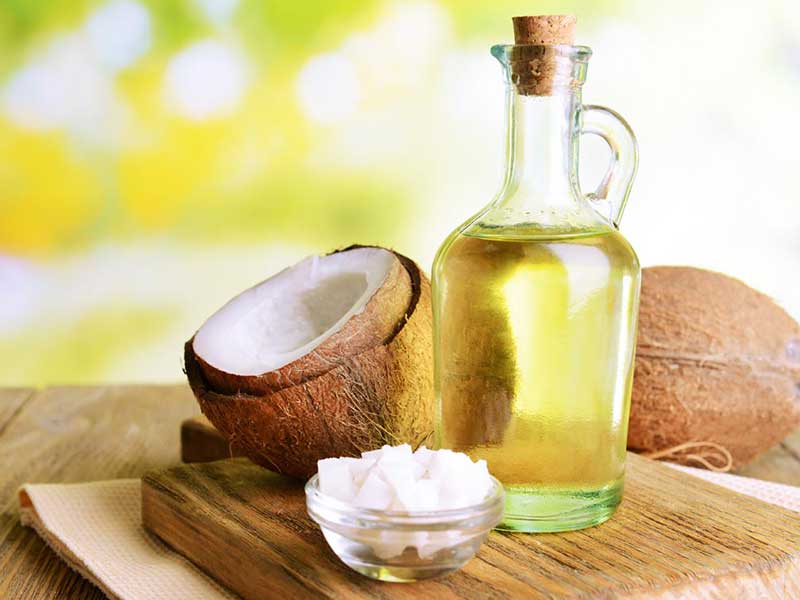 Dry hair? This oil will save your hair, one of the best hair care products for natural hair. Simply apply before shampoo, from the root to the tip of the hair. If you have oily hair, zap the roots and apply just in the hair lengths. Wait for 20 minutes then rinse. Perform your usual shampoo routine to finish. For a top result, do this once a month. To be said, this method can be scary but be careful, it's not about soaking your hair in a bowl of oil but to apply on all your hair lengths only. If the oil touches the scalp, it may cause your hair to be more oily. Leave the mask for a few hours, after a whole night, it will help return the shine and softness to the hair. Olive oil, argan or castor oil are also suitable for night masks.
To make the most of the benefits of coconut oil, you should make a hair mask once a week. The oil is applied to dry hair and wrapped in a warm towel. Leave between 30 and 1h or all night, according to the preferences. Gently rinse and then moisturize with keratin care to strengthen the hair.
Similar posts:
But how to use coconut oil wisely?
Already, it is better to apply it only on the lengths and avoid the roots to not grease the scalp, especially if, by nature, you have greasy hair. Next, choose virgin or unrefined organic coconut oil, which is less likely to contain additives and other chemicals (which could penetrate and damage the hair fibre). How to use fractionated coconut oil in your hair and how often to use coconut oil in hair:
If you want to nourish your hair intensely, we advise you to use coconut oil in "oil bath" (as a mask) once a week: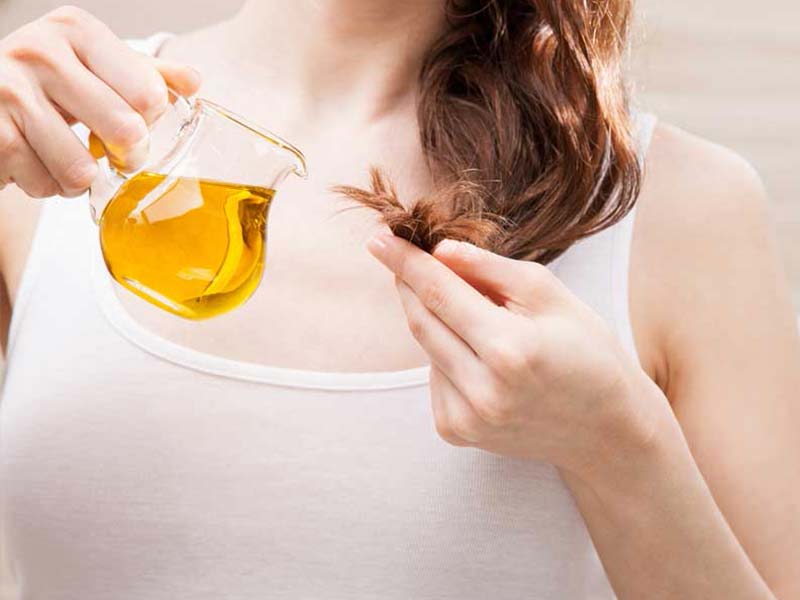 – Arm yourself with a teaspoon! Take 3 to 5 teaspoons of solid coconut oil that you will melt;
– Apply on the lengths and dry ends by massaging to penetrate;
– Leave for 30 minutes or 1 hour (or all night before going to bed, like Indian women who always have beautiful shiny hair). For maximum effects, we advise you to wrap your hair in a hot towel;
– Rinse the product thoroughly to eliminate the appearance of greasy hair (at least 2 times);
– Finish with a mild shampoo to remove the last residue.
– A brushstroke, if possible, choose a soft bristle brush, less aggressive for your hair, and your dry and dull hair has become resplendent.
Our advice:
– Perform an "oil bath" once a week before rinsing..
– Wash your hair once a week with a gentle and nutritious shampoo by massaging the scalp for a long time to stimulate blood circulation and sebum production.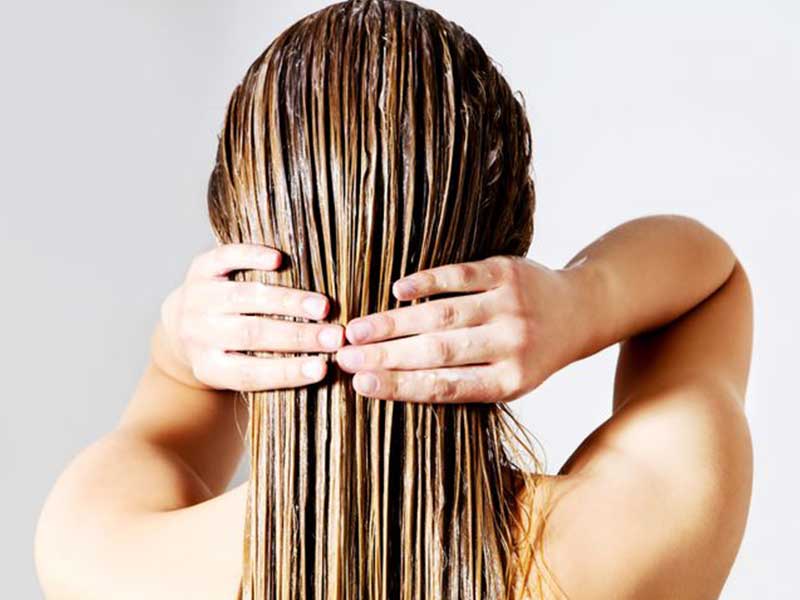 – Complete your routine with a nourishing and shampooing conditioner
– Regularly use intense nourishing hair masks with suitable butter or oils (leave for at least 20 minutes in a hot towel then rinse with a mild shampoo)
– Use a serum concentrated inactive ingredients in the daily care.
Where to get coconut oil?
In grocery stores, on the Internet at specialized sites or in organic stores: coconut oil is now part of consumer products. It is chosen 100% natural, unrefined and organic, from recognized brands such as Bio Planète, Emile Noël or Khadi.
The coconut, from its Latin name Cocos Nucifera, has become common food with multiple benefits. Applied in cooking as a nutritious ingredient, but also as a beauty product in cosmetics. A pot of coconut oil will work like wonders for the whole household because you can use the same product in your bathroom or in the kitchen!
Read more:
Be careful though if you decide to adopt it: know that in our latitudes, coconut oil will spend a good part of the year in solid-state. Indeed, it freezes at room temperature in general (less than 25 degrees). So to compose your hair care, body or face, you will have to warm to liquefy and then mix or apply. Depending on the amount of product needed, you can do it either in the palm of your hands or with a little microwave ride.
Can you use it on your hairpieces?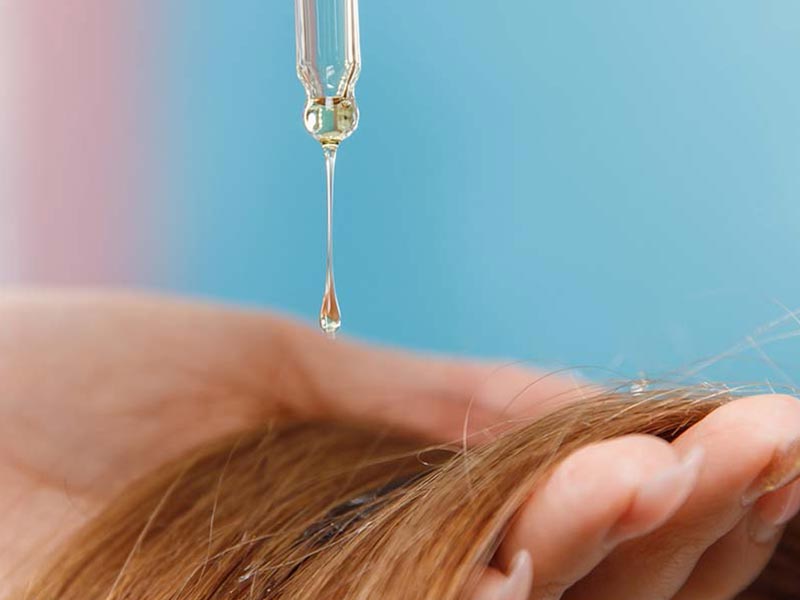 One day before washing, apply coconut oil on the wig or topper hair extensions and put it in a sachet. The next day, wash it in warm water with a hair shampoo preferably using a mild shampoo and then unravel. If it's too thick, you can let the detangler sit for hours to a day, then rinse with warm water. Then use a big comb to avoid losing loops. Hang on a coat rack for drying and avoid exposing it to the sun.
Conclusion
Oils are effective care for the hair. But coconut oil is particularly interesting for it has many benefits for dry and brittle hair. It feels divinely good.
Lewigs hope that after this post, you've grabbed some knowledge about how to use coconut oil in hair the right way. If you have any comments or questions, feel free to drop some lines below or contact us directly via our WhatsApp. We are always more than happy to hear your voice.