Itchy scalp and hair loss, is there any connection between the two? Once in a while, you may come up with that such a question and try to find the answer. Hence, today Lewigs is going to share the truth behind the link between scalp itchiness and hair loss. Does it exist? Why and How to treat both extreme itchy scalp and hair loss? Let's check it out through this article.
First, we claim that itchy scalp is not directly involved in permanent hair loss of male or female. But sometimes, in some cases, the scalp conditioner may trigger itchiness then may lead to hair loss as well. However, anytime male pattern baldness happens, not clue of itching, irritation or other discomforts has been found.
Causes of itchy scalp and hair loss
What causes red itchy scalp and hair loss?
So that you don't need to concern about hair losing permanently when your scalp is itchy. But an itchy scalp does say some things: Dandruff
Dandruff is commonly known as the result of too dry or oily scalp, which is caused by overactive oil on the scalp at teen years.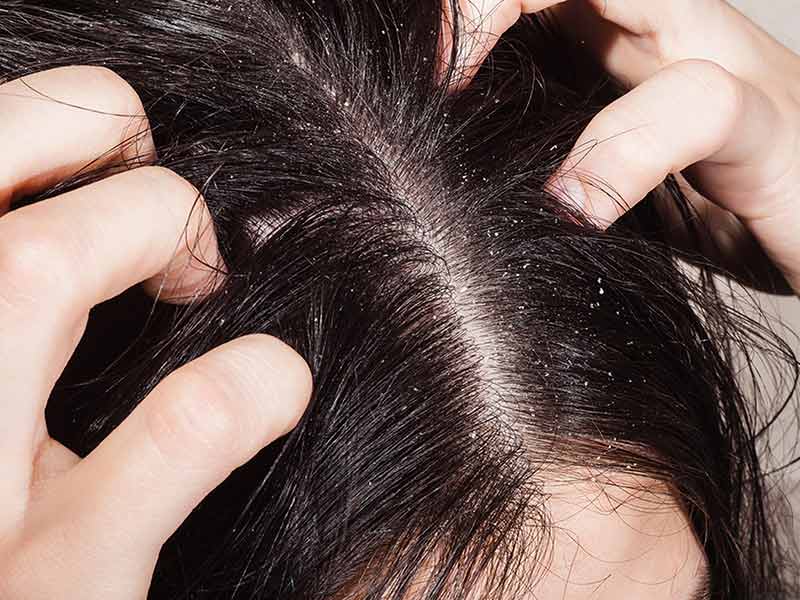 Moreover, according to some research dandruff is also resulted from the scalp yeast infection, which triggers scalp inflammation, itchy feeling, and damage the hair roots then makes your hair fall out.
Hair loss by dandruff is hardly found but it still happens when this problem is extreme and left uncured for a long time.
If you want to know more about how dandruff and hair loss are related, check it out in the post "Can dandruff cause hair loss".
Psoriasis
National Psoriasis Foundation pointed out that, about half of the people worldwide are suffering from psoriasis will promote scalp psoriasis.
This problem may cause silvery, dry scales on the scalp, scalp inflammation or even hair loss.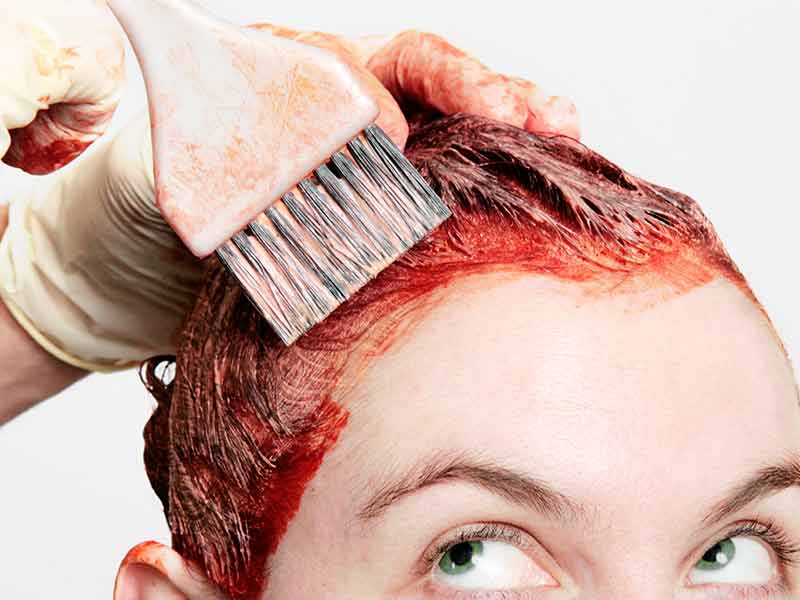 Allergic reactions
Most scalp allergic reactions happen with hair dyes, which cause itchy hair, inflammation or even hair loss. According to a study conducted by ISRN Dermatology, there is an up to 1% chance of allergic reactions to paraphenylenediamine (PPD) that is an ingredient commonly found in hair dyes. Moreover, PPD is a possible cause of extreme hair loss in sensitive-skin people. 
Similar posts:
Folliculitis
Folliculitis happens when hair follicles become inflamed. And staph bacteria or fungi are the reason for it. Whenever your hair grows, Folliculitis occurs, even on your scalp. It often causes small itchy spots on the scalp which may trigger temporary hair shedding. It can be treated and your hair can come back after being cured. However, in a rare situation, Folliculitis can cause hair to lose permanently.
Remedy for itchy scalp and hair loss
The remedy is various based on the reasons for itchy scalp and hair loss. You may be advised by your doctor to use steroids to reduce inflammation, antifungals to fight yeast and immunotherapy medication.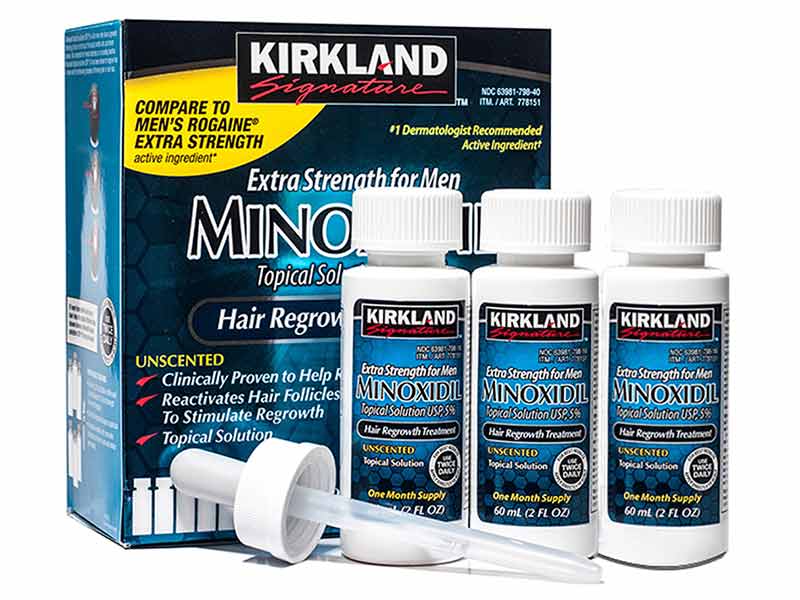 Have common treatment
Some popular treatments for hair loss include: minoxidil to slow hair loss' rate and promote hair growth, finasteride to treat inherited male baldness pattern, hair transplantation, and non-surgical hair replacement.
Have natural treatment for itchy scalp and hair loss.
You don't need to apply medical treatment to solve sore itchy scalp and hair loss problems all the time. Below are the things you can treat it and make your hair healthier.
Have a healthy diet
What you eat and absorb can directly affect your skin condition. Some important nutrients for a healthy scalp and hair are iron, niacin, zinc, selenium, protein, amino acids, vitamins A, D, and E and biotin. Especially, biotin is believed to slow hair loss and promote hair regrowth, you can read the article biotin for hair growth for better understanding.
Note that do not consume these nutrients in the medical form if you do not know. you have enough nutrients or not. Research published in Dermatology Practical and Conceptual stated that it is not scientifically proven that these supplements can treat hair loss if your body already has a sufficient amount. More importantly, the overuse or abuse of them can trigger hair loss.
Use the best shampoo for itchy scalp and hair loss
If you are suffering from dandruff or flake, use shampoos that have selenium or zinc in its formula to fight yeast.
Use essential oils
Until now, there are just a few scientific evidence about this kind of treatment. But there some animal tests which showed that certain essential oils like rosemary and peppermint can help you treat hair loss and regrow hair as well.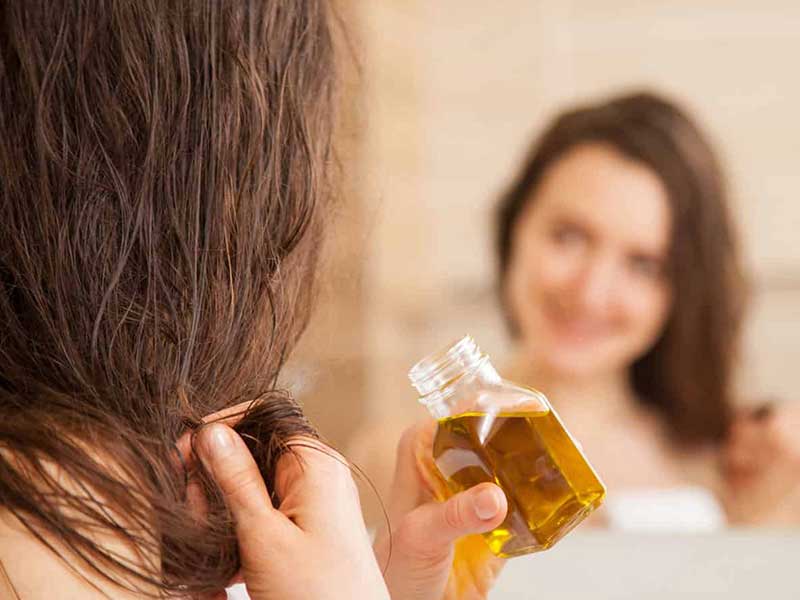 There isn't any scientific evidence available, but some animal studies have shown that using certain essential oils, such as rosemary and peppermint can slow hair loss and promote new hair growth. Remember that before applying essential oil to your scalp, you must dilute it with a carrier oil.
See other posts:
Massage your scalp
According to a research published in Eplasty, when massaging your scalp, blood flowing and hair cells will be promoted, which increase the thickness of your hair
Treat hair gently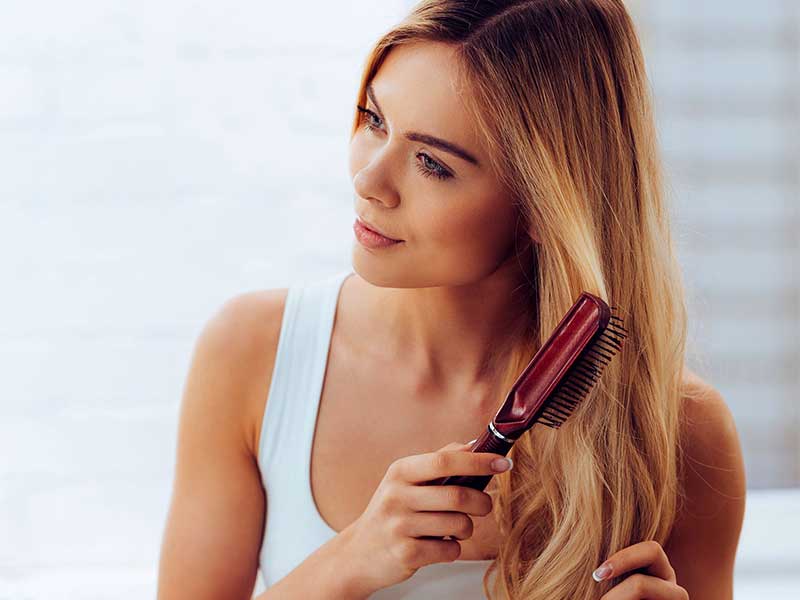 To slow the rate at which hair is losing, you should follow this basic rule. First, do not scratch hard. Second, do not style your hair in a tight way such as being in a ponytail or bun. Next, do not expose your scalp and hair to high temperature like sunlight, or using heat styling method and styling products. Use lightweight shampoo to wash your hair and let your hair dry naturally instead of using a blow dryer.
Final words
Fighting against dry itchy scalp and hair loss is not too hard but not easy if you do not put any effort into it. As mentioned, skin conditions are the main reason for itchy scalp and hair loss. If you can control it and keep it healthy, no problem can affect you. And to treat hair loss and itchy scalp, you should recognize why you have itchy scalp first and then look for the proper solutions. You can consider all the treatments we provide such as using typical shampoo for itchy scalp or hair loss, changing into a healthy diet, consulting your doctor to choose the best one.
And you can visit our website to find one of the hair loss cures we mention, it is non-surgical hair replacement including hair topper for women and toupee for men.
There are various articles available related to your hairdo, visit Lewigs blog and you may find out things you want to know recently.