Most artists, in their career, wear make-up and hairpieces to lift up their look. They do so since they want to look more attractive and younger. The thing is that not all of them are willing to talk about hairpieces. However, John Wayne is not listed in that group. Otherwise, rather than denying, he also joked about it when one reporter asked about his "phony" hairpieces. He replied that " It's not phony. It's real hair. Of course, it's not mine, but it's real." Hence, if you are interested in John Wayne toupee, or want to know why he had to wear it and in what movies that john Wayne wears a toupee. Keep reading to check it out!
Who is John Wayne?
John Wayne is listed among the most famous film actors of the 20th century. He appeared in 175 films and won many Oscar awards.
The early life of John Wayne
John Wayne was born Marion Robert Morrison (or some sources list him as Marion Michael Morrison) on May 26th, 1907 in Winterset, Iowa. Later in his life, he was called Duke as a nickname.
John Wayne was one of the outstanding students in high school. He was also an active student, joining in many different activities, including Students' union, football team, and various student theatrical productions.
John Wayne attended the University of Southern California in 1925 with a football scholarship. Unfortunately, two years after that, an injury has ended his football life as well as the scholarship. When in college, he was cast as a football player for a small role for the movie Brown of Harvard (1926) and Drop Kick (1927).
Film Career of John Wayne
When working summers as a propman or film extra at Fox Film Corporation, he met John Ford, who cast him in some trivial roles in 1928. Wayne had his first leading role in the film The Big Trail (1930), thanks to director Raoul Walsh.
During the next eight years, Wayne joined in many B films, mostly westerns, for various studios. He was mostly in the roles as a singing cowboy, soldiers, or other rugged men of adventure.
During World War II, Wayne entertained troops abroad and made many popular films such as Flying Tigers (1942), The Fighting Seabees (1944), They Were Expendable (1945), and Back to Bataan (1945). In all of these films, Wayne was featured as American fighting men who overcame great odds. He also played in melodramas such as The Spoilers (1942) and Flame of the Barbary Coast (1945) during that time. By the end of the war, Wayne firmly became one of Hollywood's A-list stars.
Similar posts:
Did John Wayne wear a toupee?
John Wayne without toupee
His hair started to thin out a few years after World War II. By 1950, he was wearing a human hair toupee. He was not vain about it and ignored the condition offscreen. There were hundreds of family photoshoots or home movies of balding John Wayne lying around like a lazy bear, or even out in the public. However, most of the time, he often wore a baseball cap or a hat to cover his baldness. Without a hair system, he looked older and somehow, less like himself, John Wayne.
John Wayne wore a toupee
The first movie John Wayne wore a toupee is Wake of the Red Witch (1948). After that, he wore hairpieces in every film, apart from one scene of The Wings of Eagles in 1957. In that sense, he played the older Spig Wead as known as Frank Wead, a naval aviation pioneer, and screenwriter.
John Wayne toupee was knocked off during the fight scene in The Fighting Kentuckian (1949) and North to Alaska (1960). What scene does john Wayne lose toupee in North to Alaska (1960)? He loses his hairpiece when he got into a fight in a bar. The blooper was unnoticed until the film was released. The same thing happened in the movie The Quiet Man (1952), apart from one scene when John Wayne without toupee but his hat. After a punch toward him, his cap fell off and nothing covered his balding head.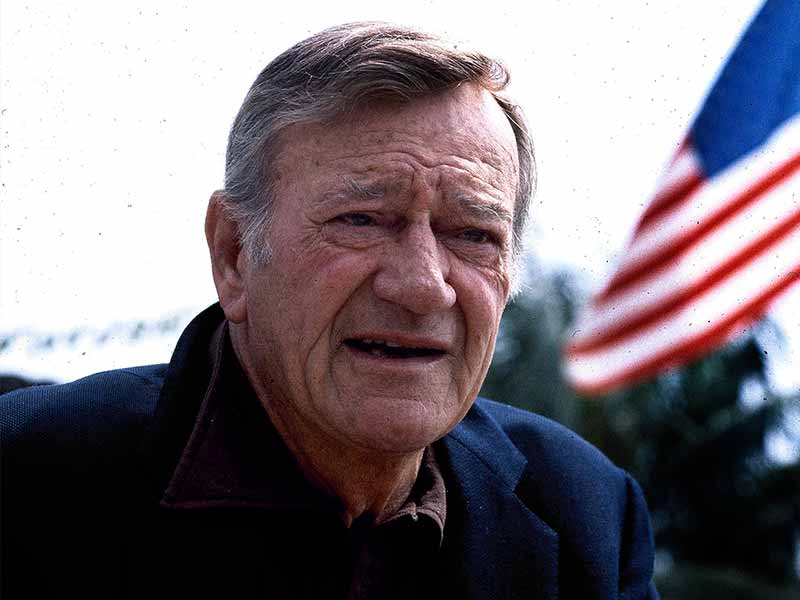 John Wayne toupee
In 2013, john Wayne custom made dark brown hair hairpiece was found, it was made for The Wings of Eagles (MGM, 1957). The John Wayne toupee was created with human hair sewn in a lace mesh with silk bands inside, which offer the appearance of a scalp. Studio wigs at the time were custom made to fit measurements of the star's head and hairline.
Due to the closing of the MGM hair and wig department, the toupee was sold for $6,250 ( including canvas wig block).
You might feel interested in:
Where can find human hair toupee like of John Wayne?
If you don't know where to buy high-quality but cheap human hair toupee that customized and fitted to your measurements, Lewigs is will be your best choice.
Our human hair hairpieces are made of 100% Vietnam and Cambodia virgin human hair that is long-lasting, strong and natural-looking. With hair toupee from our store, you can enjoy the whole day long with no fear of being caught since it all real hair. Besides, our human hair products can be washed, styled and colored in the way you want. If you are not sure what look you are looking for, our professional staff members of service teams are so glad to assist you to find the best hairpieces.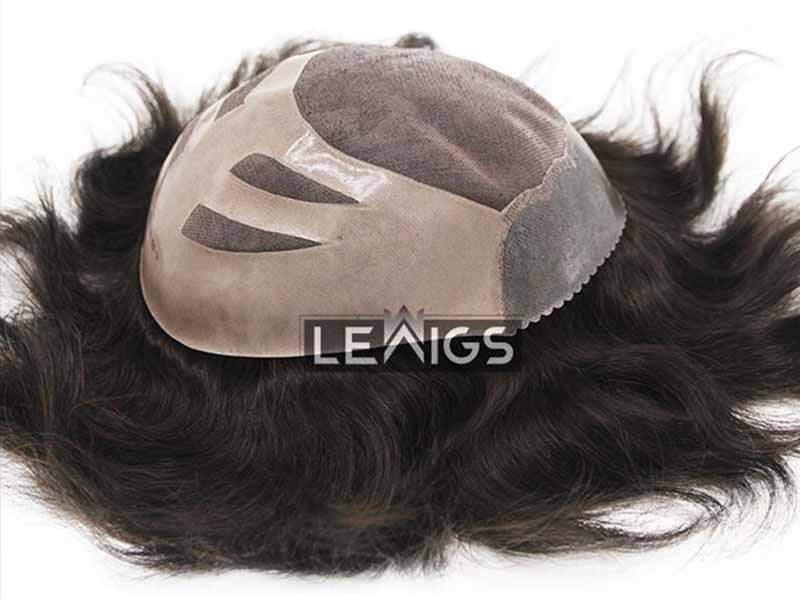 All in all
As John Wayne has said human hair toupee is not "phony", it still " real hair". Therefore, if now you are suffering from hair loss, thinning hair or baldness, don't hesitate to use a wig or any hairpiece to improve your appearance.
Hopefully, after this post, you can understand more about John Wayne toupee.
If you have any questions, feel free to leave us a message! We're happy to hear from you!
If you like this article, share it with your buddies right now!
And don't forget to follow Lewigs blog for the more interesting articles!
Thank you for your time!