Celebrities' hairstyle is what we often look to. Many men are inspired by superstars' haircuts and use it as a reference for their next hairstyle. And Justin Timberlake, a famous singer, and actor, is one of the celebrities who have plenty of hairstyles inspiring population. Justin Timberlake hair becomes a keyword that is googled every single day by men all over the world.
How To Get Justin Timberlake Hair?
Justin Timberlake Hair is proof of how stylish he is. He styled a wide range of looks with long hair and short hair. He covered various popular styles from classical curly hair in the 90s to the trendy undercut or comb overs. And he listed among a few celebrities can get both curly and straight hairstyles.
Justin Timberlake Undercut
An undercut hairstyle is not a strange hairstyle to all men over the world and Justin Timberlake slew this look with his straight hair. The undercut styled by Timberlake involves short hair undercut on the two sides and long hair combed over on the top.
He also combined his undercut with a short layer on top and faded sides, which helped to show off his facial structure.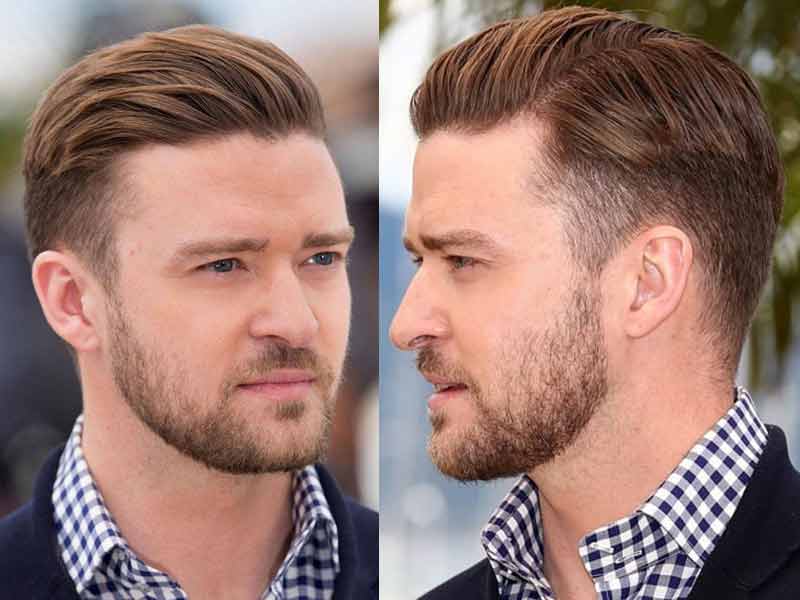 Justin Timberlake Short Hair
You may see many celebrities' famous hairstyles often going with a long haircut,. However, Timberlake is one of a few artists matching well with short haircuts. He seems to born to style buzz haircut since this hairstyle will give him a neat and fresh look. Moreover, this style is suitable for those who are busy or lazy to style hair in the early morning because it requires very low maintenance.
If you don't want to show off your scalp with a buzz cut. Justin Timberlake's crew cut is also a nice choice.
Other inspirations:
Justin Timberlake Long Hair
Long hair offers various hairstyles for the owner and Justin Timberlake has made use of it to rock the look with many different haircuts. Justin has never grown his hair too long. However, sometimes he let it grow longer than usual to cover various trendy hairstyles such as the slick back, classic pompadour or quiff.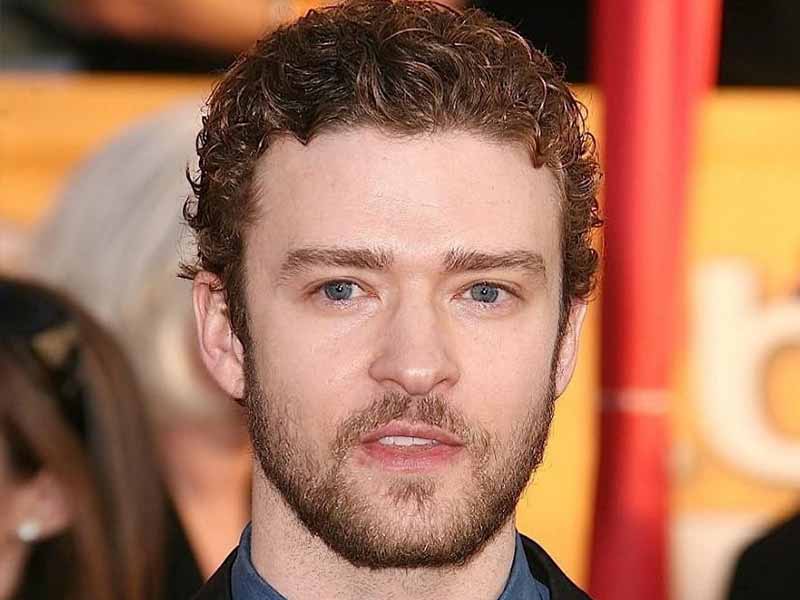 Justin Timberlake Curly Hair
Curly hair is not an easy hairstyle to get by men, but Justin Timberlake has been able to rock it even with kinky hair.
Justin Timberlake's curly hair is styled with a short haircut but every curly strand still looks visible and smooth. To manage this style like Timberlake, you just need a strong pomade or wax.
Justin Timberlake Straight Hair
Transform from natural curly hair to straight hair, Justin Timberlake still makes perfect looks with a wide range of different textures. A short and clean haircut with some texture will keep the appearance much more interesting than the flat one.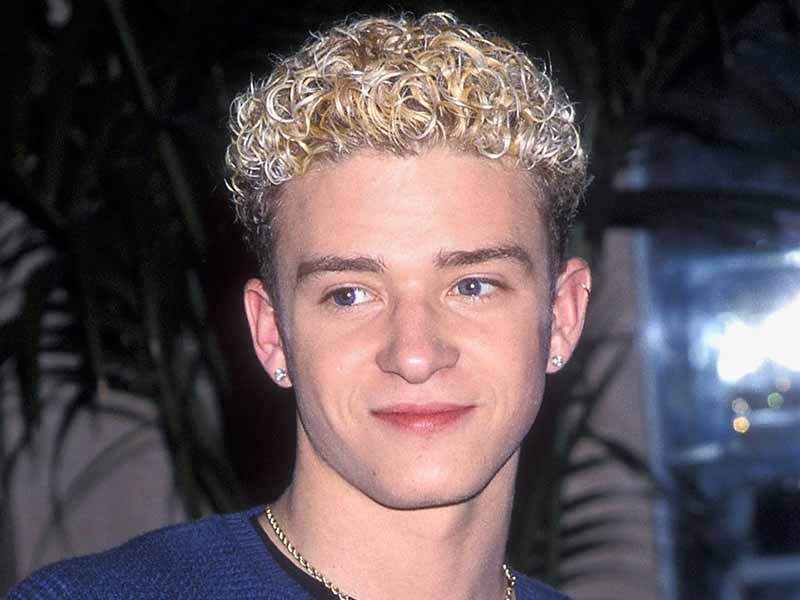 Justin Timberlake Noodle Hair
If you a big fan of Justin, you may know about the famous hairstyles of him called ramen hair or noodle hair. Undercut on two side and full volume on the top is how it looks like, and the blonde hue of hair lock made it " Ramen" hair. Many joked about this style, but now it back with many innovations. Many modern curly hairstyles nowadays are inspired by Justin Timberlake 90s hair
Justin Timberlake Comb Over
Come over hairstyle is one of the trendy hairstyles of men and Justin has rocked this look with longer hair combed over on top of his head and faded layers on the side. This look will give you a feel of mature and sophisticate so if you want to style it, simply part your hair in a way that longer hair strands will on the same side and be combed over. Use good hair wax to secure the look.
Justin Timberlake Pompadour
The pompadour hairstyle was a famous style in the 50s and 60s, and now it came back with a way more attractive and trendy look. This bold look will offer a sexy appearance through every lock and fit any hair texture and length.
If you want a pompadour like Justin Timberlake hair, use a strong pomade or wax to secure the slick-back look. In case your hair is short, you can add texture to your hair by styling the product then push your locks back. If your hair is long, simply brush your hair following the upward direction, using a round brush and hairdryer to complete the look.
Read more:
Justin Timberlake Quiff
Quiff haircut is a simple look that matches well with any face shape. A quiff never fails to add attractiveness and classiness to your look. Justin Timberlake quiff first comes out in 2013 GQ, attracting huge attention from the population.
To manage this classic look, use a light pomade or wax to style your hair up and back for a natural look.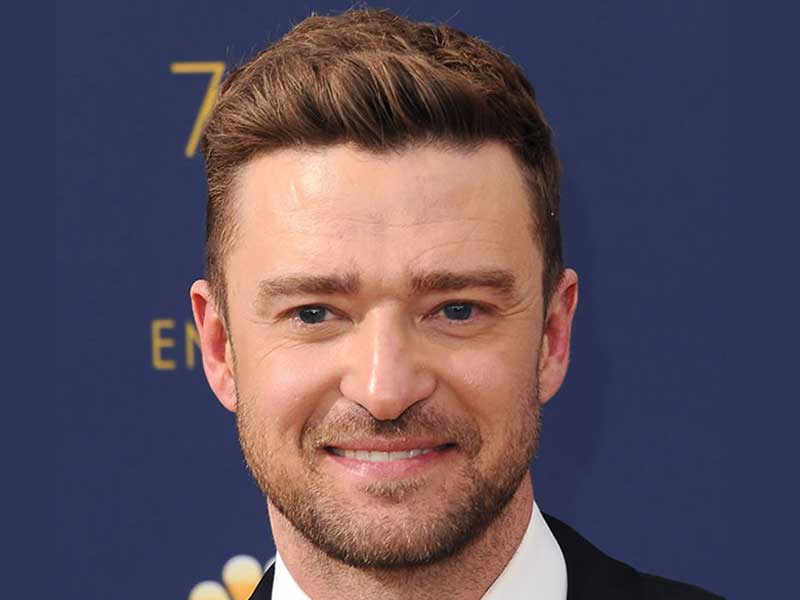 Justin Timberlake Beard
We just mention about hairstyle, but we cannot miss out on Justin Timberlake's beard, which adds more charming and sexy to his look. The beards are considered as the makeup for men, it acts as the face contour, provides depth to the overall appearance.
Justin Timberlake's beard is sometimes the light stubble which gives him more handsomeness to his look. But sometimes, he chooses a full beard for an effortlessly manly look.
You are interested in Justin Timberlake hair and want to gain the same look as him? Hopefully, this article will somehow help you to manage your look with inspired styles from Timberlakes.
We may not have professional hairstylists as Justin Timberlake, but it does not mean we can not rock the styles as he does. You yourself can do it or seek help from your barber for those desired looks.
If you have a hair problem that stops you from styling your hair, visit Lewigs website. Our men's hairpieces such as hair toupee or topper assist you to gain your favorite look.
Do not hesitate to follow our blog right now for more interesting news!